Snitker: Braves' goal must be to win NL East
Manager is entering his first full season at the helm in Major Leagues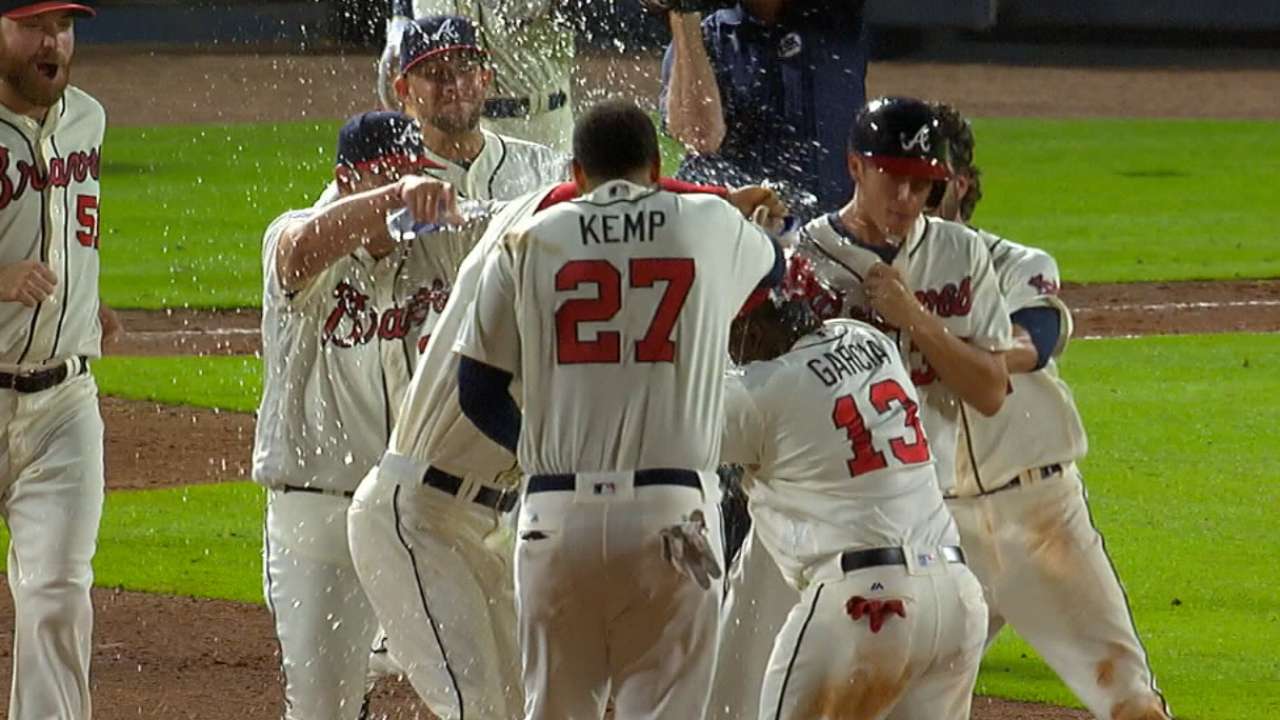 NATIONAL HARBOR, Md. -- There's no doubt that the Braves are a couple years away from fully reaping the benefits of a massive rebuilding project that has created the possibility of sustained success over much of the next decade.
But as Brian Snitker prepares for his first full season as a big league manager, he hearkens back to what occurred in September and feels strong enough about this offseason to believe Atlanta already has what it takes to win the National League East.
"I think to a man, when we go to Spring Training, our goal is going to be to win the division," Snitker said, "and I don't see why it should be anything other than that."
This will be widely viewed as an unrealistic hope. But it also serves as another example of why the Braves' players rallied around the optimistic aura Snitker created during what could have been a disastrous season, and strengthened their argument to keep him around while winning 20 of this past season's final 30 games.
"I think if you asked our players, they would tell you the same thing," Snitker said. "With how we finished and where we feel like we're at as an organization, as a team, and the depth that we have ... I don't see any reason why that shouldn't be our goal."
Since ending the season impressively enough to avoid what had seemingly been destined to be a 100-loss season, the Braves have removed the interim status from Snitker's managerial title, added three short-term veteran fixes -- Bartolo Colon, R.A. Dickey and Jaime Garcia -- to their rotation and enriched their versatility with the signing of Sean Rodriguez.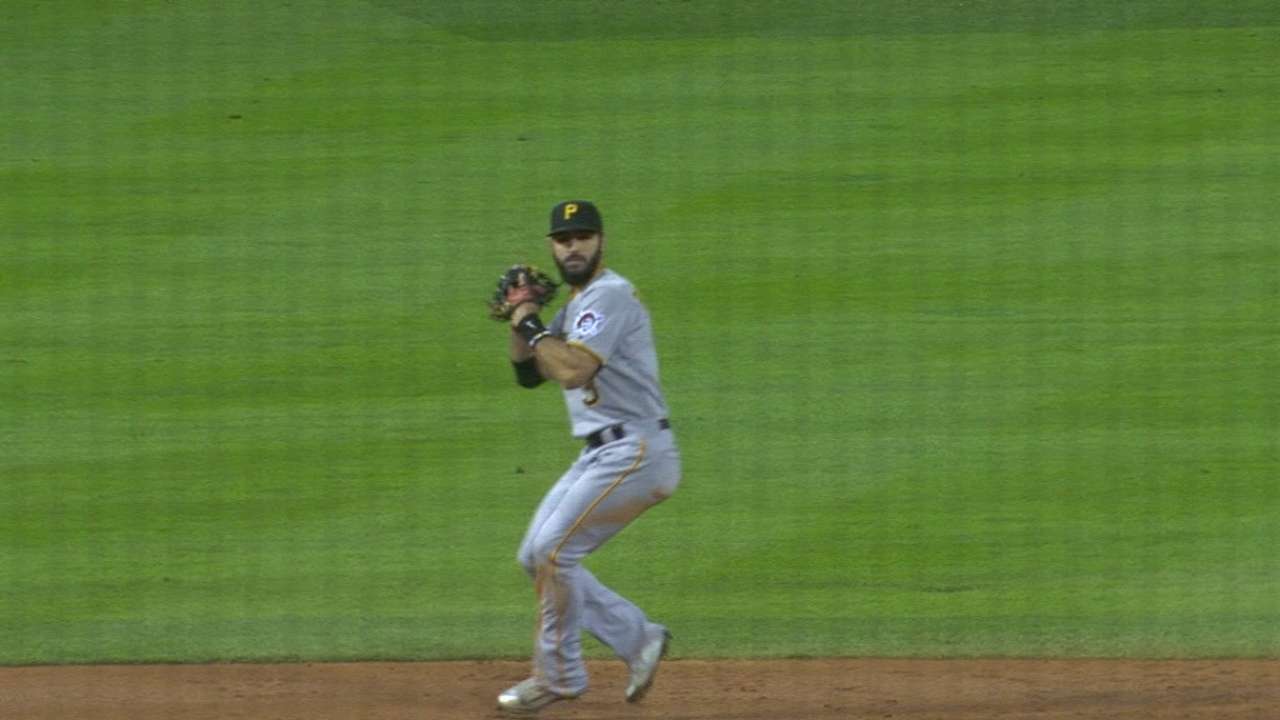 "I feel very honored and blessed that they felt like I was the guy that they wanted to take us to the next level and the next step," said Snitker, who has long made it clear that even if he had not been given the job, he would have remained with the Braves, who have employed him in various capacities since 1977.
This has been a unique and active offseason for Snitker, who has helped recruit free agents, attended multiple planning meetings and traveled to the Dominican Republic with executives to see some prospects.
The 61-year-old suburban Atlanta resident is attending the Winter Meetings for the first time since 1988. Snitker's experience that year proved to be short, as he was summoned to leave the downtown Atlanta venue and race to the suburbs to be present for the birth of his son, Troy.
"I tell people, too, I'm learning how to do this job in the offseason as much as I did during the season, and it's been ongoing," Snitker said. "I've gotten to sit in on meetings that I've never been privy to before. It's been a really interesting learning experience. I kind of see what [Braves president of baseball operations John Hart] and [general manager John Coppolella] go through to put this thing together, the pains and how hard they really work to make this thing happen."
Mark Bowman has covered the Braves for MLB.com since 2001. This story was not subject to the approval of Major League Baseball or its clubs.