Ramos hot topic at Cash's media session
Free-agent catcher's deal with Rays not yet official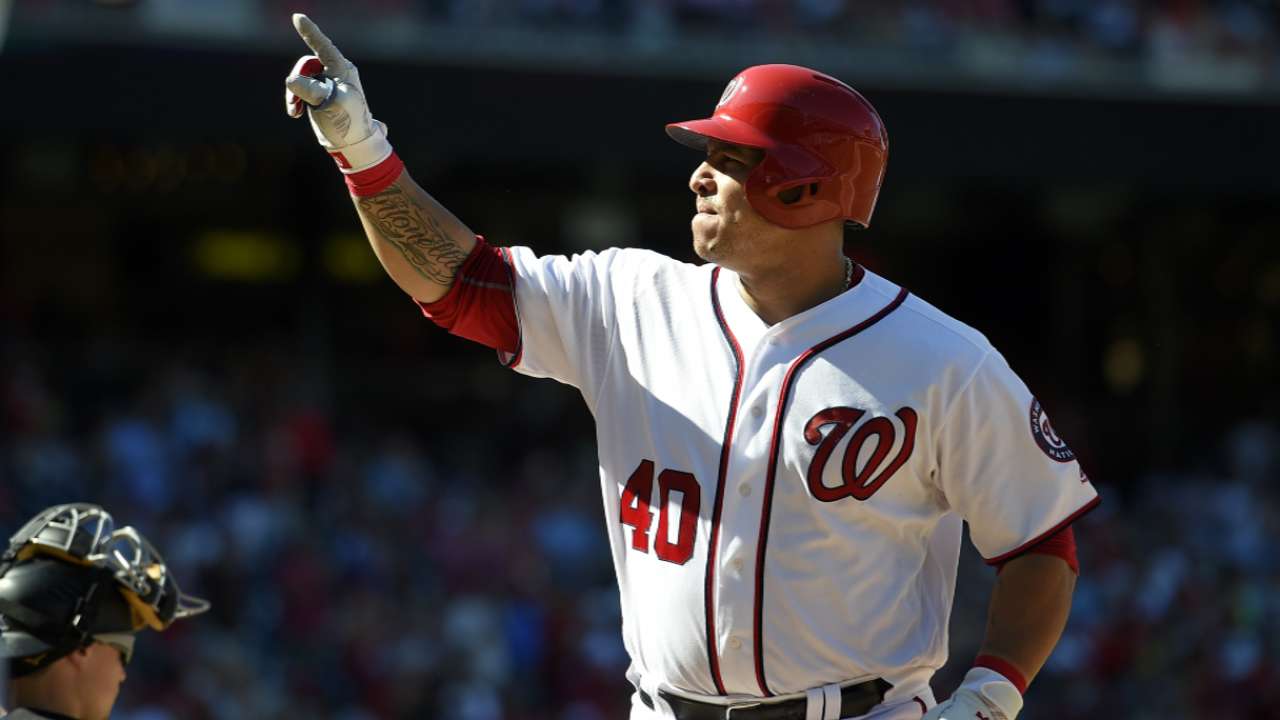 NATIONAL HARBOR, Md. -- While the baseball world awaits the official announcement that the Rays have signed free-agent catcher Wilson Ramos to a two-year contract -- pending his passing a physical -- the club remains mum on the deal.
That situation put manager Kevin Cash in an awkward situation Wednesday during his early-morning media session.
• Source: Rays, Ramos agree on 2-year deal
"He's an exciting player," Cash said. "Obviously nothing has been formally announced and we are going to stay pretty vague about that, it's kind of our policy. As we said throughout the entire offseason, we've kind of been in the market looking for catching. And he's a guy among many that we've discussed and we like a lot of things that he's capable of doing."
Sources confirmed the Ramos deal to MLB.com's Jon Paul Morosi on Tuesday. The club has not confirmed the report.
According to multiple reports, Ramos' deal is for $12.5 million and includes playing time incentives to make up to $18.25 million over the two years. Ramos is recovering from a torn anterior cruciate ligament in his right knee sustained Sept. 26, making the physical all the more important.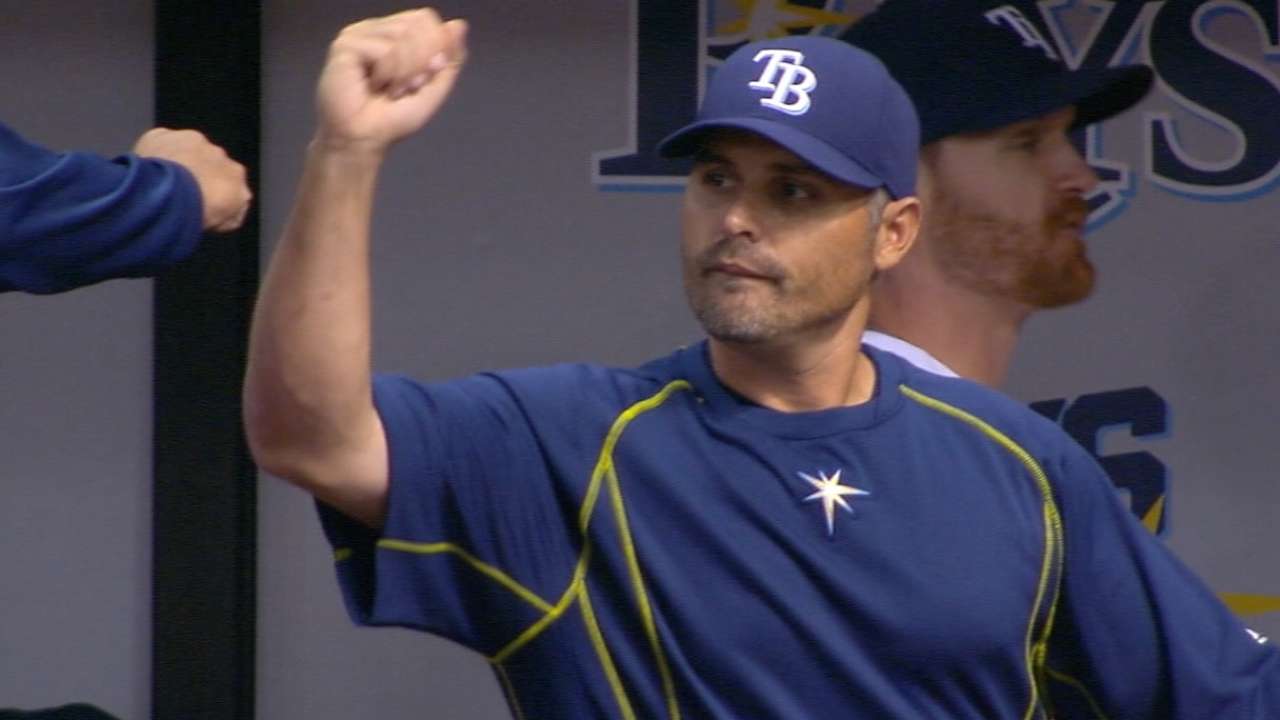 Ramos, 29, was a first-time All-Star for the Nationals in 2016 before suffering the season-ending injury. He underwent surgery Oct. 14, after which the Nationals set a tentative recovery timetable of six to eight months. That would place Ramos' potential return in the mid-April to mid-June range.
When asked to elaborate on some of the things he liked about Ramos, Cash didn't hesitate to note: "Obviously, the offensive profile."
"The fact that he's gone out, understanding that he had an injury, but before, prior to that, he had gone out and caught over 100 games, I think, a couple years, back-to-back," Cash said. "To find those guys that are capable, and then showing a track record of being able to do that, you put yourself in a special category, because this game is continuing to evolve and change. And you just don't see that type of catcher -- or that many of them -- that can go out and contribute that much."
Cash noted that "if" the Rays were able to get a player like Ramos, "he's a guy that comes with some history of catching some really good pitchers."
"We have some good pitchers," Cash said. "So I think we'd be confident that that would be a real positive balance for our club."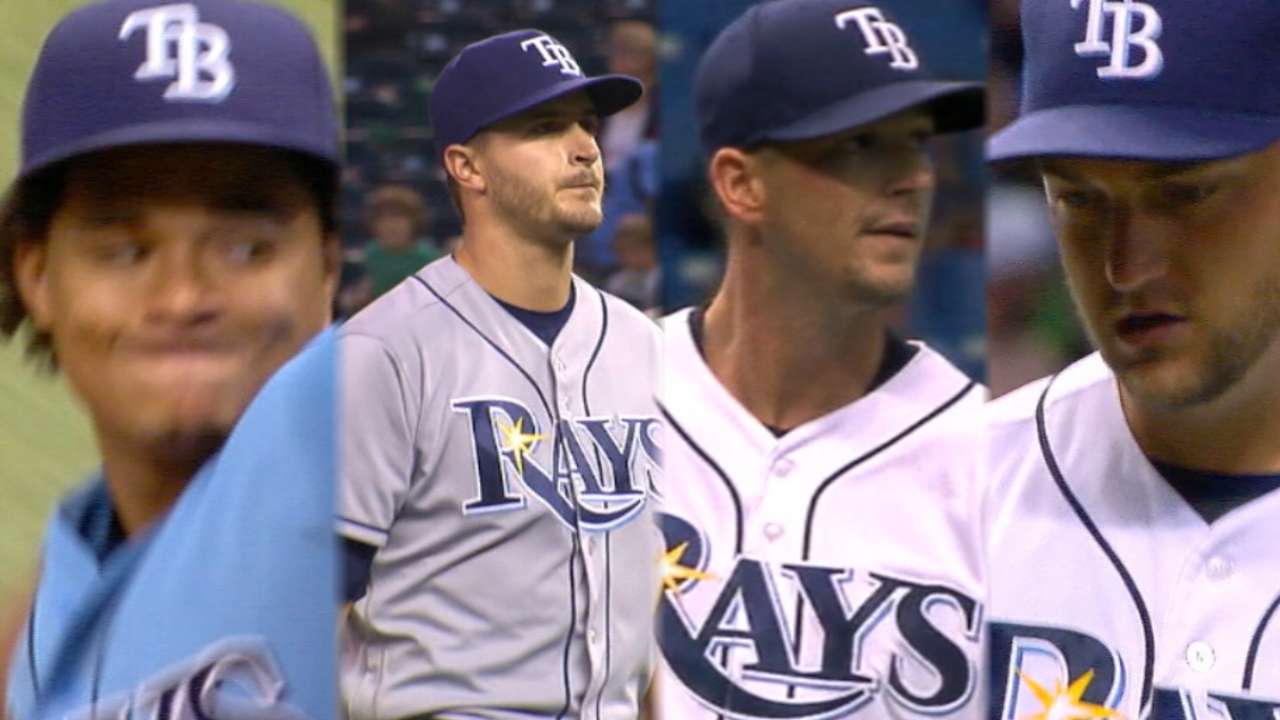 Cash found humor when asked about his reaction to the Red Sox acquiring Chris Sale in a trade Tuesday. He noted that Tampa Bay's marketing department "can now figure out when to do throwback jersey day."
Cash was referencing the meltdown Sale had last season when he did not want to wear the White Sox throwback uniforms.
More seriously, Cash called it "a challenge" having to face the Red Sox as many times as the Rays do.
"You know, I think teams that are in [the American League East] would say that's the best division in baseball and most competitive," Cash said. "There's a lot of back and forth, and [Sale's] going to add to that. Boston was a very, very talented team before that acquisition. I think it's more business as usual."
Cash offered his thoughts on several other subjects:
• On Evan Longoria as the team's leader: "Evan does a tremendous job in our clubhouse ... It doesn't need to be announced. He can take a guy back in the training room, talk to him privately, and we see that as guys are around him. We see that quite frequently."
• On who impressed him during his visit to the Arizona Fall League: "[Brent] Honeywell, I think he threw five innings, one hit, five punchouts. He was outstanding. Justin Williams was really swinging the bat well, Nick Ciuffo.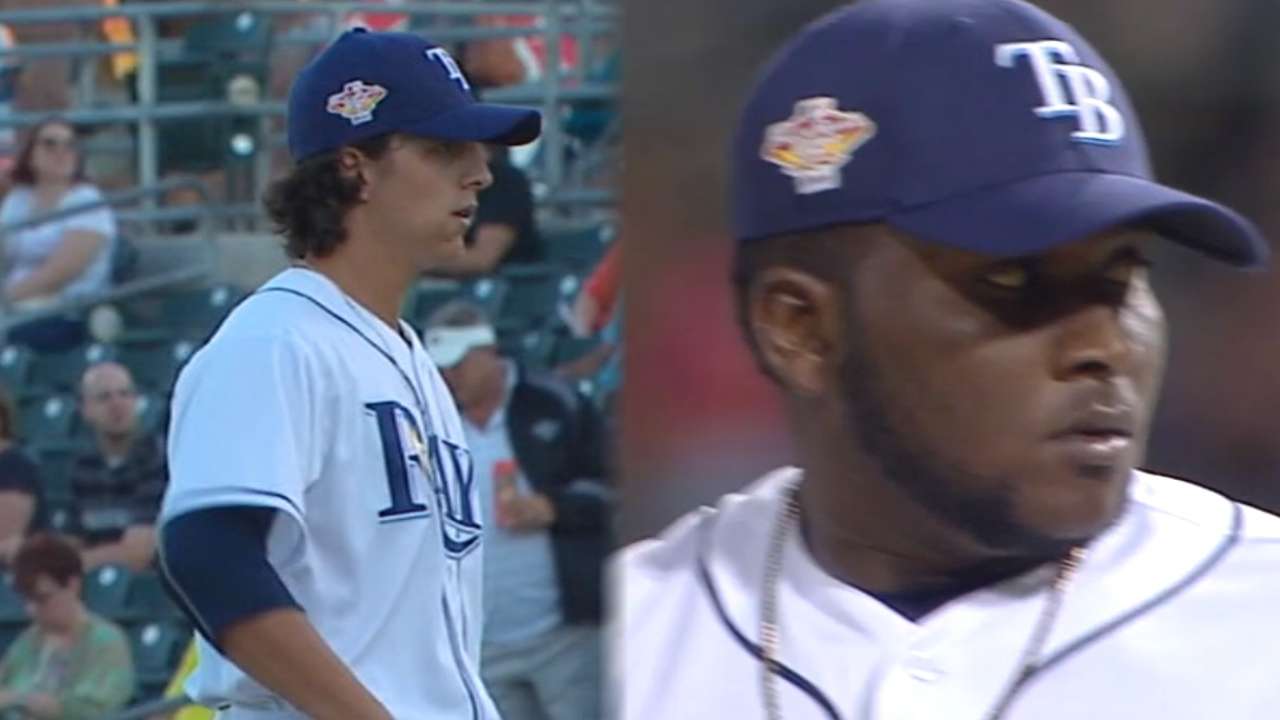 Probably the guy that really stuck out was Diego Castillo. You come in knowing those names, had not heard a ton about Diego, and he comes out of the bullpen, he's throwing 98 mph and no one is touching him."
• On the ideal outfielder he'd like Tampa Bay to acquire: "Personally, I like the speed factor, and a guy that is capable of playing some center field. I mean, we all saw what took place when [Kevin Kiermaier] got hurt. He's a special player. We're not going to go find Kevin Kiermaier-type defense to fill in, if there's an off-day here or there or on injury. But to have a guy to come in to kind of hold center field down would be great."
Bill Chastain has covered the Rays for MLB.com since 2005. This story was not subject to the approval of Major League Baseball or its clubs.