MLB.com Columnist
Barry M. Bloom
Late A's voice King honored with Frick Award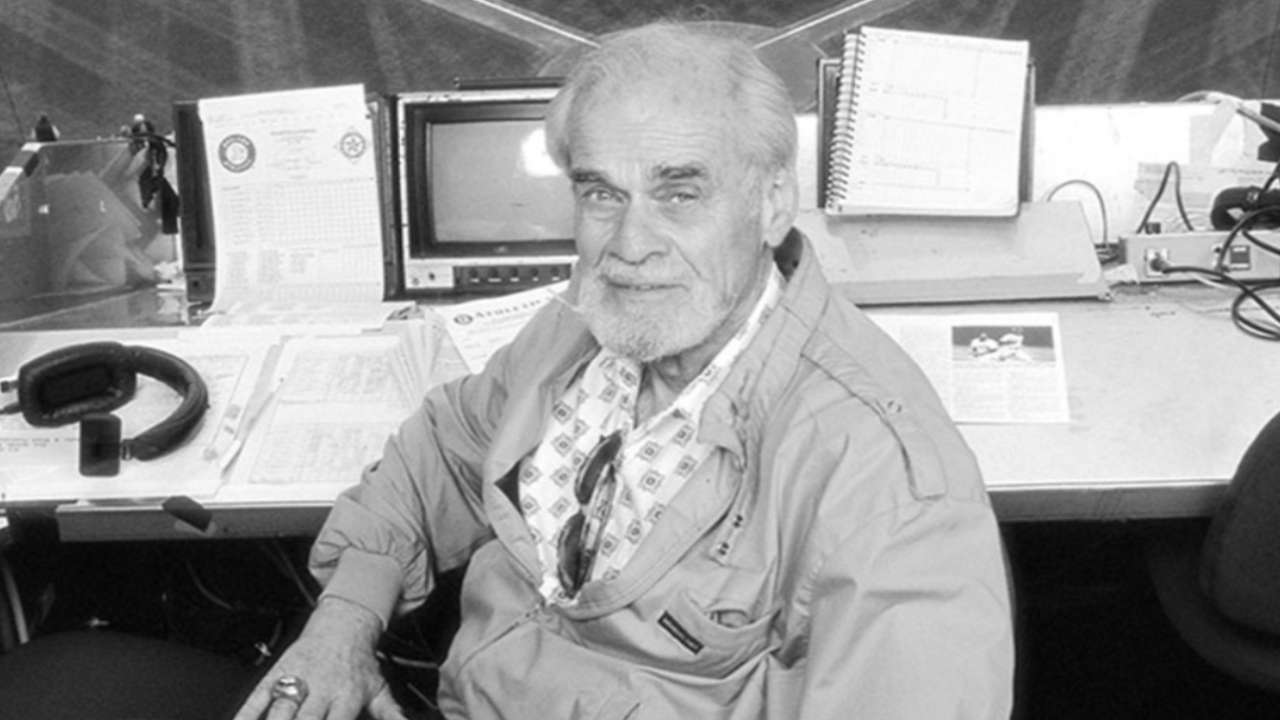 NATIONAL HARBOR, Md. -- Legendary broadcaster Bill King, whose voice was so familiar to the sports fans in the San Francisco Bay Area, was elected the winner of the 2017 Ford C. Frick Award for excellence in baseball broadcasting, the National Baseball Hall of Fame announced on Wednesday.
During the 1980s, the late King was ubiquitous, serving as the radio voice of the A's, Raiders and Warriors, including handling all three jobs from '81-83. He was most known for his basketball broadcasting, calling the Warriors' first NBA championship in '75, plus several Super Bowl-winning Raiders teams. But King always said his first love was baseball, and nobody prepared to call that game harder than King.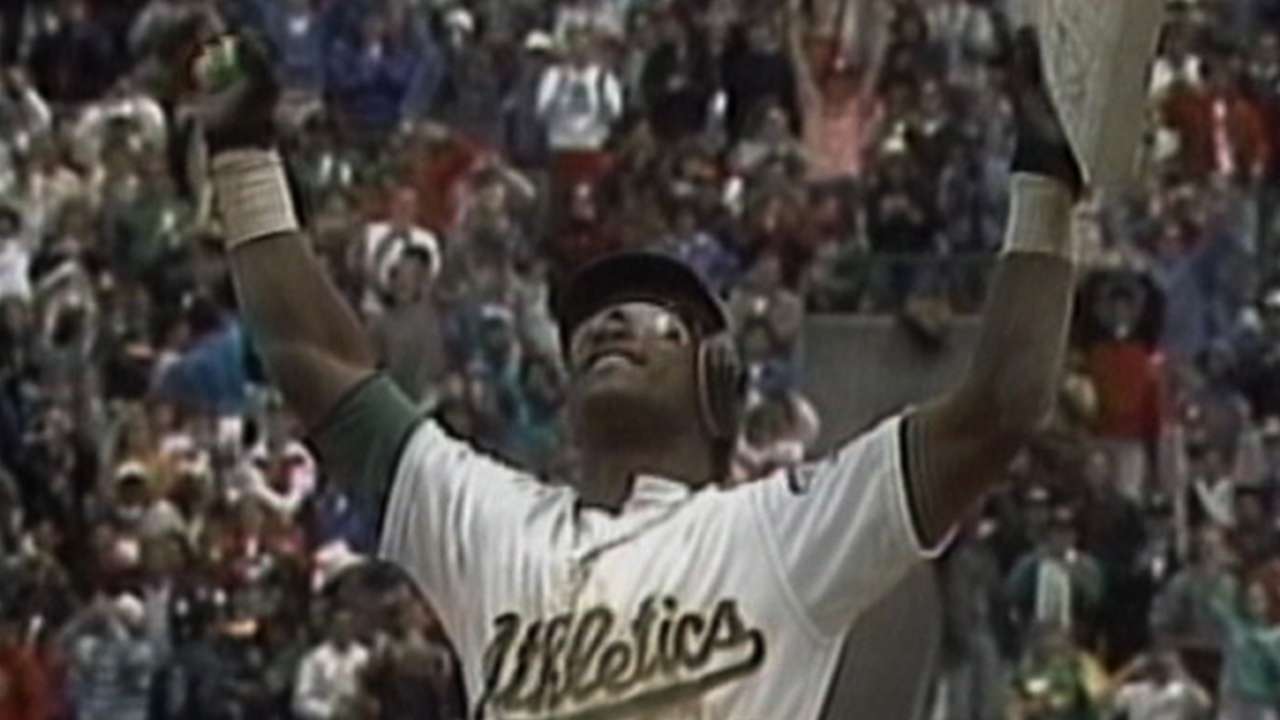 The silver-goateed and handle-bar mustachioed broadcaster was a renaissance man who lived on a houseboat off the shores of Sausalito, Calif., a beatific town across the bay from San Francisco's famous Fisherman's Wharf. He was known for broadcasting games wearing sandals, shorts and a T-shirt, often sunning himself in the empty stands before Spring Training games at Phoenix Municipal Stadium. King was also as comfortable with the arts as he was in sports.
"Bill was eccentric. He loved the arts and he was beloved in the community," recalled Mike Krukow, the former Giants pitcher and a member of their broadcasting team since 1990, also among the eight names on this year's ballot. "My son was part of the ballet, and it was something Bill was very interested in. He loved ballet and he made such a difference in it because of his support."
And King was a mentor to many, including current A's broadcaster Ken Korach, who wrote a book about King's incredible career and life. The book is called "Holy Toledo: Lessons from Bill King," and was released in the fall of 2013. "Holy Toledo" was King's offbeat signature call when something significant happened in a game.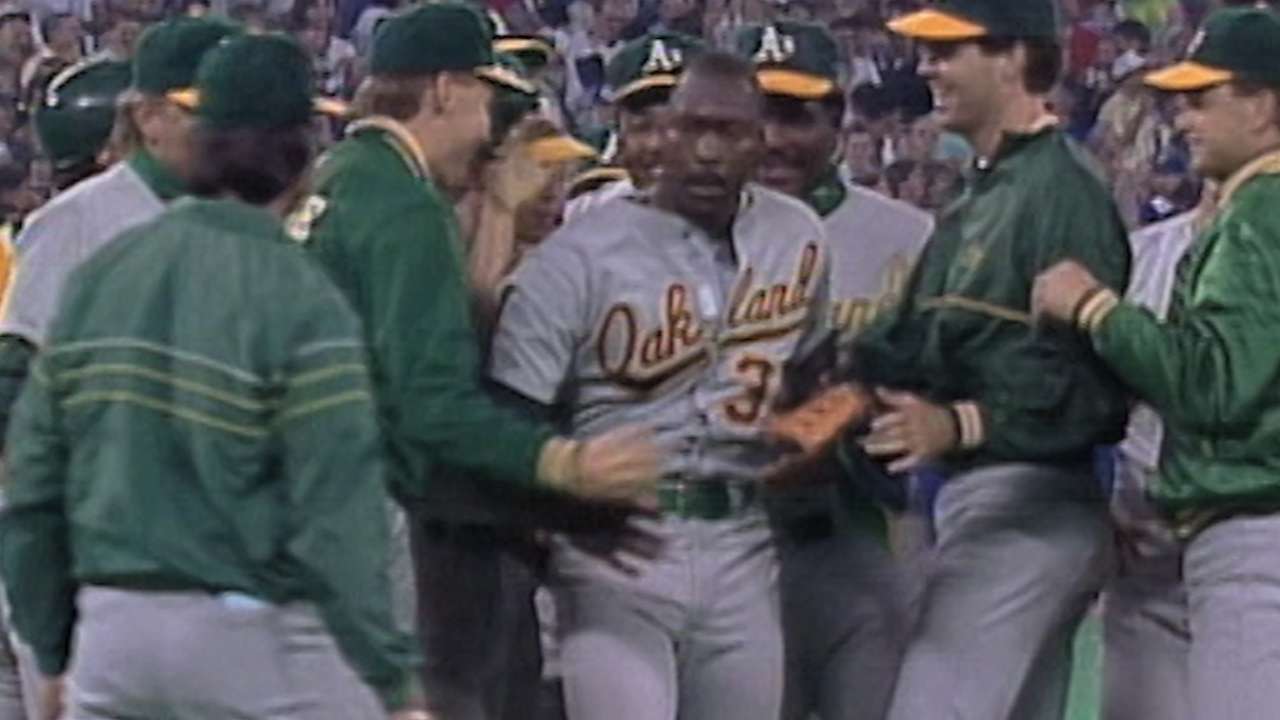 Korach broadcast his first 10 years as King's sidekick.
"This is particularly meaningful for me and anybody who worked with him at the A's," Korach said. "I don't think there's anybody working in the game today that had more of an impact on the game than Bill had. It's incredibly meaningful from that standpoint. He would have been so proud today and so thrilled."
King passed away only a week after doing his last broadcast of the 2005 A's season. He had hip and knee problems all that season, and at 78, was restricted to calling only the home games at what was then simply known as the Oakland Coliseum. He went in for knee surgery and suffered from an embolism, a blood clot that caused his death. This was King's sixth time on the Frick ballot.
• Complete Hall of Fame coverage
"I'm happy for King's family and this was long overdue," Krukow said. "The voting committee did a wonderful job in their selection of him. He's been deserving for a long time. The only regret that I have is that he's not alive to appreciate the honor."
King's sudden passing shocked the local sports community, and the tributes were numerous. He was a play-by-play fill-in on Giants broadcasts for now fellow Frick winners Russ Hodges and Lon Simmons after that club moved from New York to San Francisco in 1958, and he began his career in earnest in 1962 with the Warriors.
King joined the Raiders in '66, broadcasting both teams continuously until giving up basketball in '83. By that time, the Raiders had moved to Los Angeles and King was commuting between Oakland and L.A. to do basketball and football games.
In 1981, after Charlie Finley sold the A's to Walter Haas and his family, King was reunited with Simmons and continued to call the A's until his death.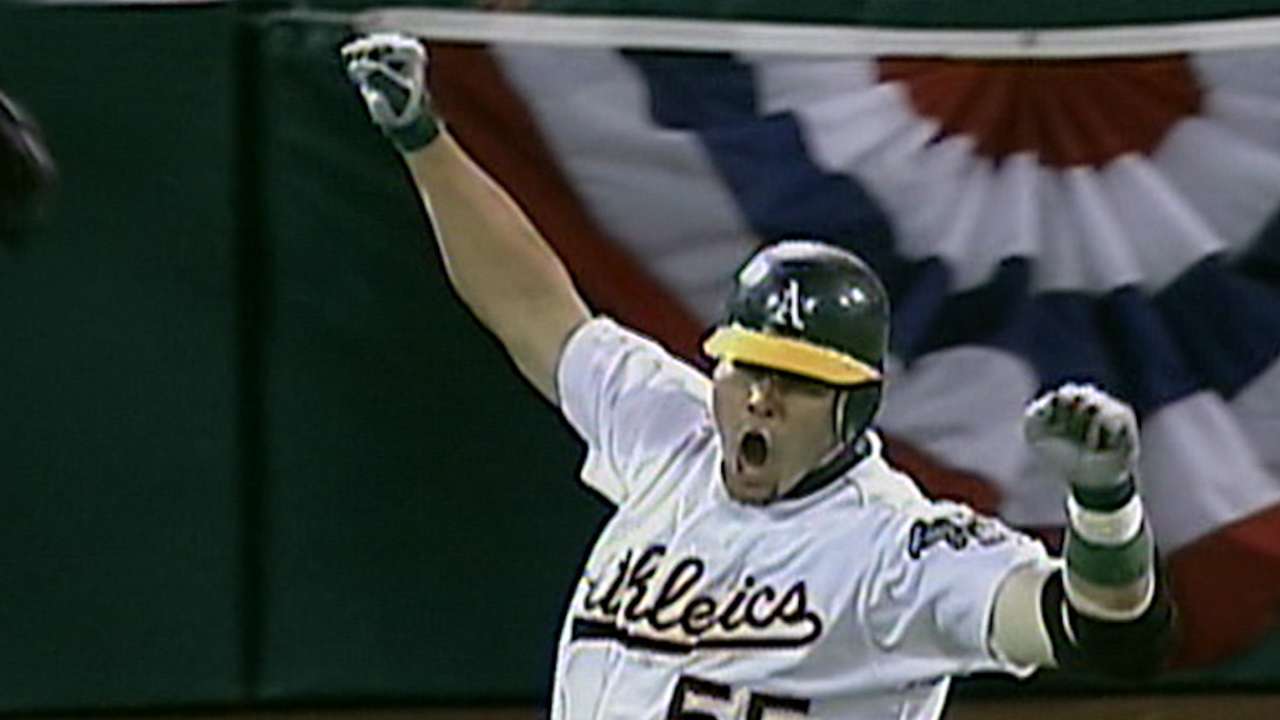 "He was a fine broadcaster, kind of a mentor to me," said Bruce Magowan, a longtime Bay Area broadcaster who broke into the business when King was in his heyday. "The reason for that is that he always made himself available to younger broadcasters such as myself, and he'd encourage them. He'd never, ever tell you he was too busy."
Aside from King and Krukow, this Frick ballot also included Gary Cohen, Jacques Doucet, Ken Harrelson, Pat Hughes, Ned Martin and Dewayne Staats.
King will be honored posthumously along with J.G. Spink Award winner Claire Smith during Hall of Fame induction weekend in Cooperstown, N.Y., on July 29 at Doubleday Field. Smith was named on Tuesday as the first female winner of the award granted annually by the Baseball Writers' Association of America to a sportswriter "for meritorious contributions to baseball writing."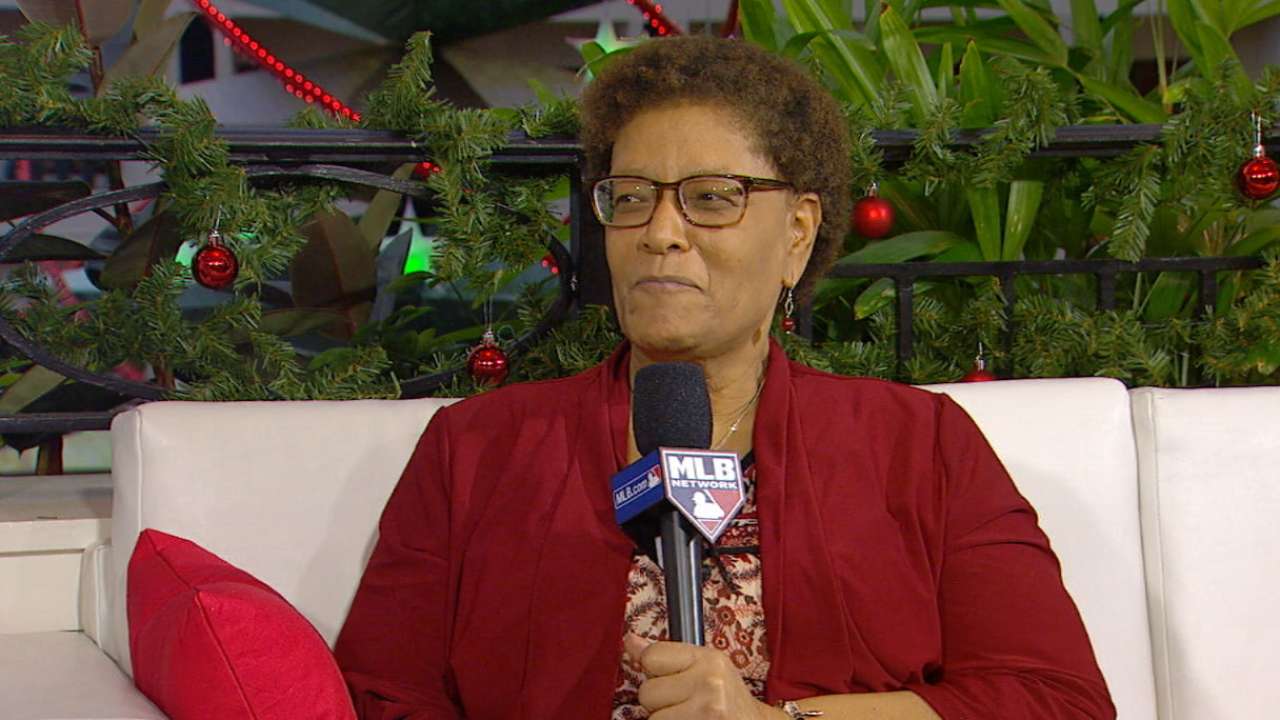 The actual induction is slated for July 30 behind the Clark Sports Center. Former Commissioner Bud Selig and Braves vice chairman John Schuerholz were elected by the Today's Game Era Committee on Sunday, and they will receive their plaques along with any players selected from the ballot sent to eligible BBWAA members last month.
The results of that ballot will be announced on Jan. 18 on MLB Network and MLB.com.
Barry M. Bloom is a national reporter for MLB.com and writes an MLBlog, Boomskie on Baseball. Follow @boomskie on Twitter. This story was not subject to the approval of Major League Baseball or its clubs.