Marlins agree to deals with Locke, Ellis and McGowan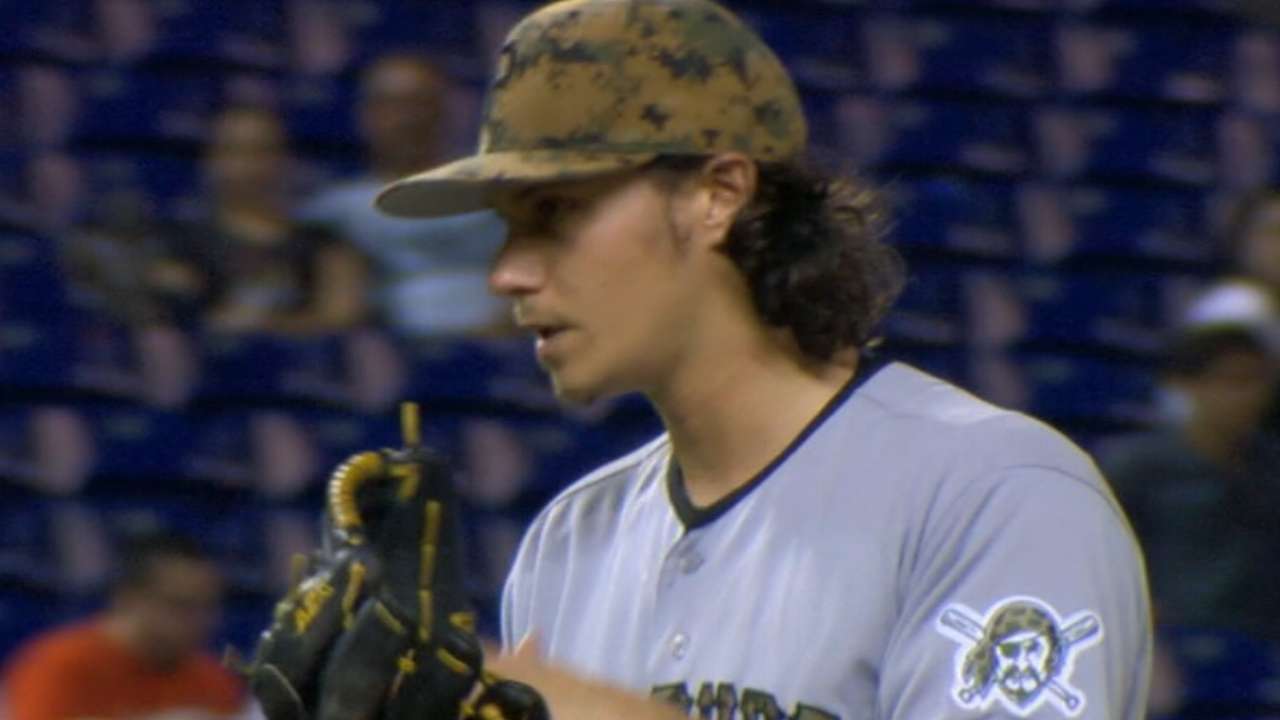 NATIONAL HARBOR, Md. -- Still in the mix for a high-priced closer, the Marlins on Wednesday accomplished some lower-profile needs and addressed three areas.
Miami came to terms with left-hander Jeff Locke, right-handed reliever Dustin McGowan and backup catcher A.J. Ellis on one-year deals, pending physicals. The moves have yet to be officially announced, keeping the 40-man roster at 37 heading into Thursday's Rule 5 Draft.
The Marlins continue to be in talks with free-agent closer Kenley Jansen after Aroldis Chapman reportedly signed a five-year, $86 million deal with the Yankees on Wednesday night.
To participate in the Rule 5 Draft, which wraps up the Winter Meetings, a team must have at least one vacancy on the 40-man roster.
Locke, formerly with the Pirates, will compete for a back-of-the-rotation spot. The 29-year-old's deal is worth $3 million.
"He gives us another starting option who we think is in line for a bounce-back year, and he has the ability to give us quality innings," Marlins president of baseball operations Michael Hill said.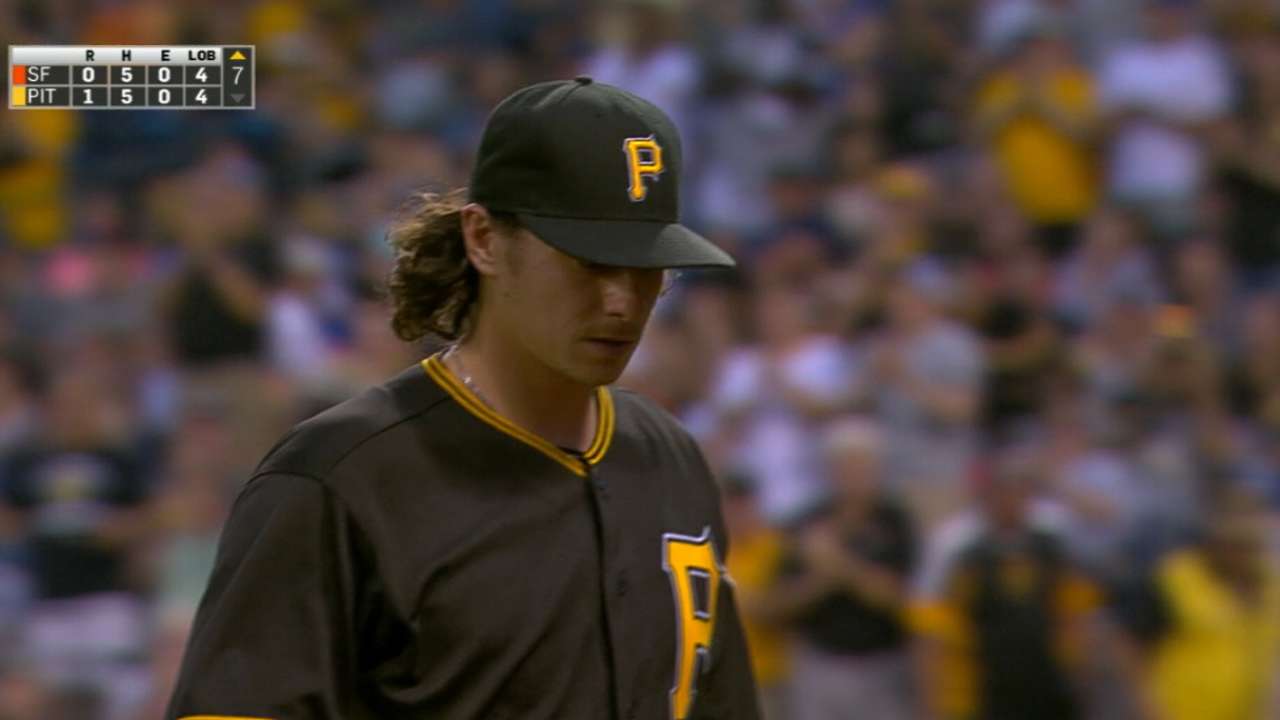 Locke, who had been with the Pirates since 2011, would become one of three left-handers in Miami's projected rotation. He will join fellow southpaws Wei-Yin Chen and Adam Conley. The right-handed options for manager Don Mattingly are Edinson Volquez and Tom Koehler.
"They're all different," Hill said of the lefties. "We talked about that, exactly. To phrase Donnie, the best five. If they all throw left-handed, so be it. We're trying to build the deepest, strongest rotation that we can. If we're right-handed, left-handed, we want the best quality."
The Marlins added even further to their potential battery by also shoring up their defense behind the plate. The club agreed to terms with Ellis for a one-year deal worth $2.5 million.
Ellis previously played for Mattingly during their days with the Dodgers. Ellis played for the Dodgers last season before being traded to the Phillies. In Miami, he'll back up J.T. Realmuto.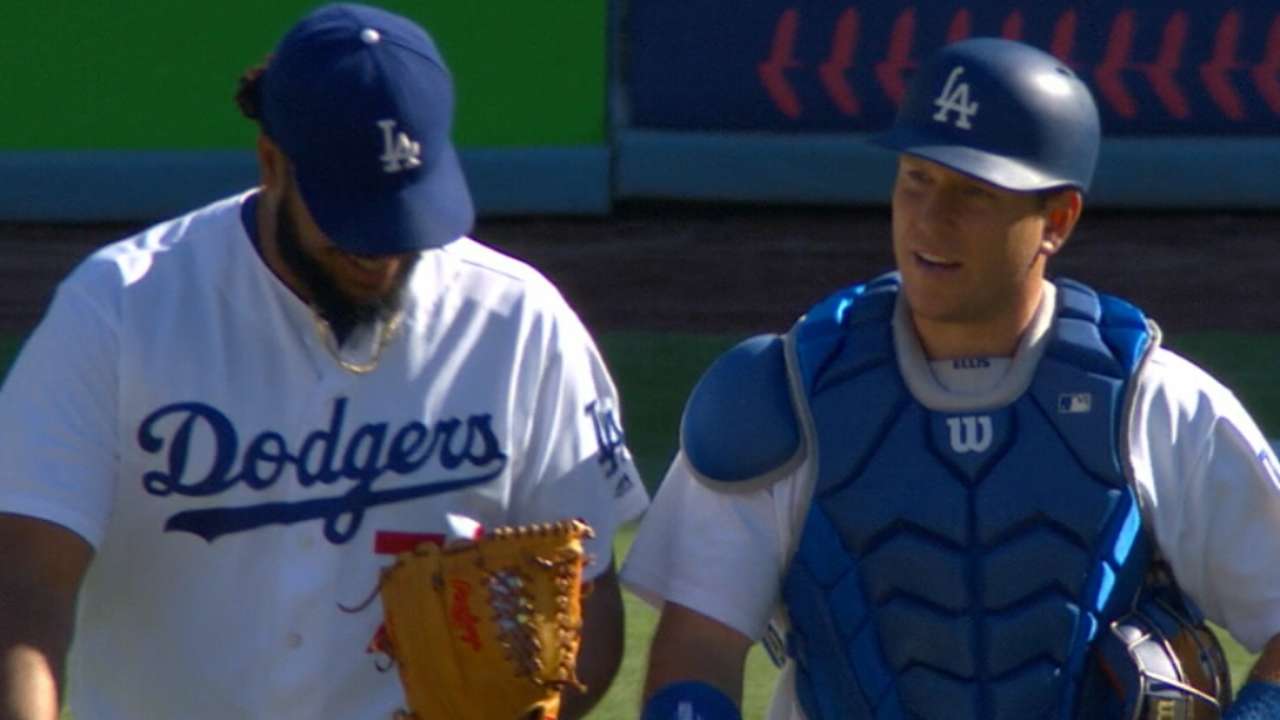 During the free agent process, Mattingly reached out to Ellis.
"We've talked about that role," Mattingly said.
Miami was in the market for a quality defensive catcher after Jeff Mathis signed a free-agent deal with the D-backs on Monday. Ellis, who turns 36 in April, played the first eight full seasons of his career with the Dodgers, becoming a favored catcher of ace Clayton Kershaw, before Los Angeles traded him in August for catcher Carlos Ruiz.
Ellis batted .216/.301/.298 in 64 games in 2016, and sports a .239 average with 37 home runs and 200 RBIs over the course of his career.
Ellis will help in the development of Realmuto. And the Marlins are open to being creative with their catcher position.
Realmuto, who batted .303 with 11 homers and 48 RBIs, is one of the more athletic catchers in the game. The Marines see the addition of Ellis as giving them the chance to occasionally work Realmuto at first base, against left-handed pitching, on days when Ellis is behind the plate.
"The experience, it's more of the preparation part of it, and the game planning," Hill said of Ellis' presence. "J.T. is still a young catcher. He's incredibly talented. We want him to be the best in the game, and understand every aspect in terms of our pitchers, of the opponents that he's game-planning against.
"He wants to be that mentor and nurture and help grow J.T. into the best catcher in the game."
Locke is the second free-agent starter the Marlins have signed in the past two weeks. They previously added Volquez to a two-year, $22 million contract.
Locke was 9-8 with a 5.44 ERA in 30 appearances (19 starts) in 2016. The 29-year-old struck out 73 in 127 1/3 innings.
In Miami, Locke will be reuniting with Jim Benedict, the Marlins' vice president of pitching development. The two previously worked together in Pittsburgh.
An All-Star in 2013, Locke was 10-7 with a 3.52 ERA that year. He has a 50.6 percent ground-ball rate over the past four seasons. Locke's finest performance in 2016 was throwing a three-hit shutout on May 30 in a 10-0 win in Miami.
"In Locke, you're talking about an All-Star from a few years ago," Hill said. "We saw him up close and personal, when he made his start against us at Marlins Park. He threw a shutout."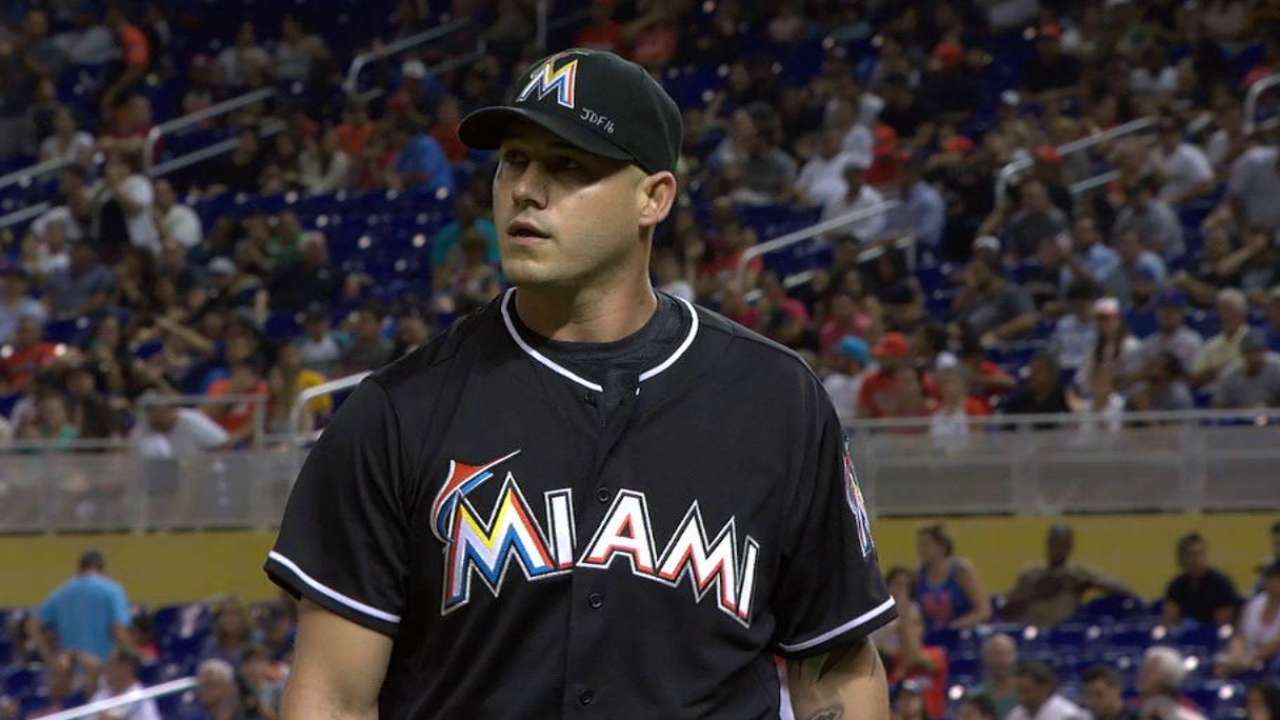 McGowan, 34, went 1-3 with a 2.82 ERA in 67 innings for the Marlins last season. He recorded the third-lowest ERA on the team among those pitchers who threw at least 60 innings.
McGowan has starting experience during his years with the Blue Jays. He will likely be used in multiple-inning relief situations.
Joe Frisaro has covered the Marlins for MLB.com since 2002. He writes a blog, called The Fish Pond. Follow him on Twitter @JoeFrisaro and listen to his podcast. This story was not subject to the approval of Major League Baseball or its clubs.