Cashman says Yanks unlikely to add starter
GM cites 'tough market' and high price tags, doesn't want to move top prospects
NATIONAL HARBOR, Md. -- Yankees general manager Brian Cashman says that he is preparing to head into 2017 without adding to the team's stable of starting pitching.
Cashman said that he has found it difficult to upgrade over their current crop of starters, which features Masahiro Tanaka, Michael Pineda and CC Sabathia as the only rotation locks. As such, Cashman said that he no longer anticipates being able to add a starter this offseason.
"I think it's a very tough market and the price tags are extremely high," Cashman said. "Obviously, I think we could play on a lot of things because we have a lot of prospects that people desire, but we desire them, too. I would think we'd like to hold, in most cases, a number of those guys for what we're building toward."
The Yankees did show some level of interest in left-hander Rich Hill, who signed a three-year, $48 million contract to remain with the Dodgers, and exchanged early dialogue with the representatives for hurlers Jason Hammel and Derek Holland in an otherwise weak crop of free-agent starters.
Those discussions, as well as the ones Cashman has had while dangling the likes of outfielder Brett Gardner as bait, have thus far not yielded fruit.
Part of the issue is that the Yankees have had a difficult time moving opposing clubs off insisting on prospects like Gleyber Torres, Luis Severino, Aaron Judge, Clint Frazier, Justus Sheffield and Albert Abreu.
"I don't know if the timing is right to disperse certain guys," Cashman said. "At least the guys people are focused on [with] us, the asks happen to be falling on a number of specific guys we'd rather keep rather at this moment in time in a trade. If that's the case, I'd say it's less likely for us to acquire a starter."
As such, Cashman said that it is likely that the Yanks will head into Spring Training with a competition for the final two rotation spots. Luis Cessa, Chad Green, Bryan Mitchell, Severino and Adam Warren would headline that battle.
Worth noting
The Yankees' one-year, $13 million deal with outfielder/designated hitter Matt Holliday was officially announced on Wednesday. Cardinals manager Mike Matheny raved about the veteran presence that the Yanks will soon be welcoming into their clubhouse.
• Holliday ready to rip for Yankees in any role
"You're talking about one of the pillars in our organization, and Matt has done a great job for a number of years now; not just production on the field, but the kind of leader that we needed in the clubhouse," Matheny said about Holliday, who played for St. Louis from 2009-16. "Whenever we were bringing young players in, he was one of the guys that we could depend on to teach the game the right way and then go out and compete the right way."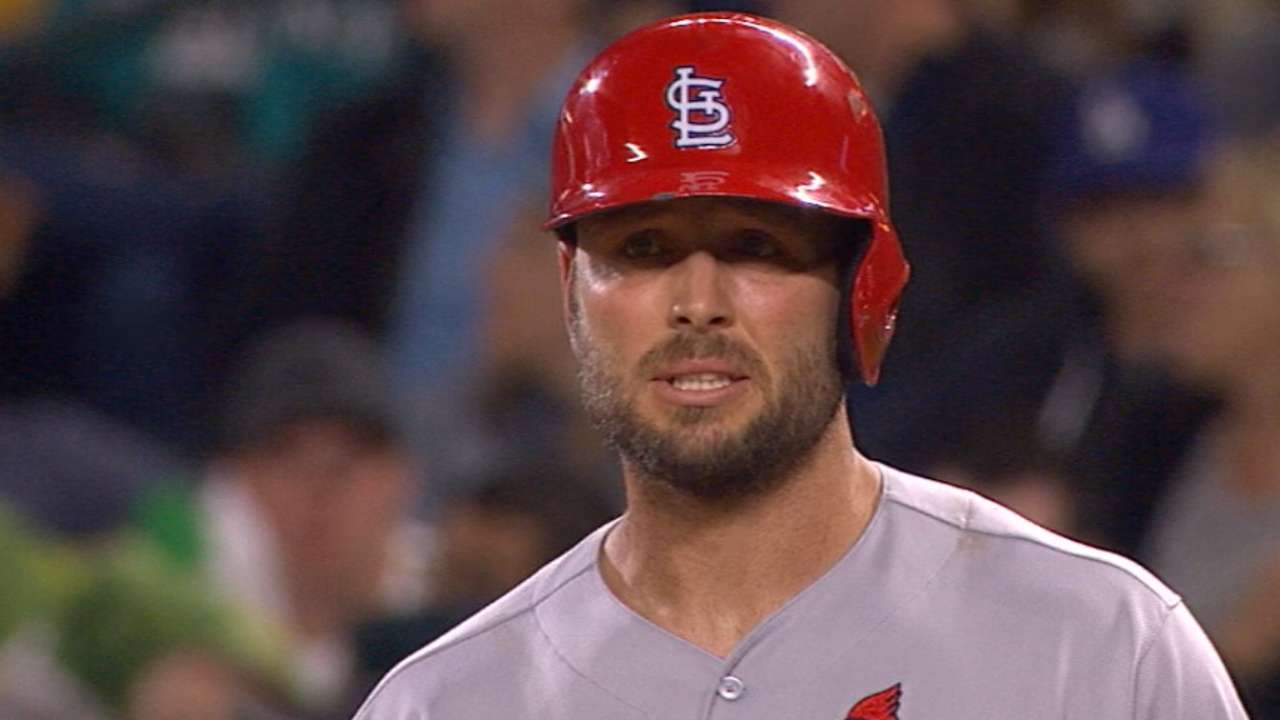 Holliday has played 10 career games at first base, all last season, and Matheny expressed confidence that a full spring of reps would improve Holliday's competence at the position.
"If that's something they are going to do with him, I imagine the process of Spring Training, giving him more opportunities would be helpful," Matheny said. "But as far as how he's just using his athleticism, for a big guy, he moves very well and he seems kind of fluid, so it's not a stretch."
Bryan Hoch has covered the Yankees for MLB.com since 2007. Follow him on Twitter @bryanhoch and on Facebook. This story was not subject to the approval of Major League Baseball or its clubs.