MLB.com Columnist
Richard Justice
Should O's make Britton available?
Market would be very strong for closer coming off amazing season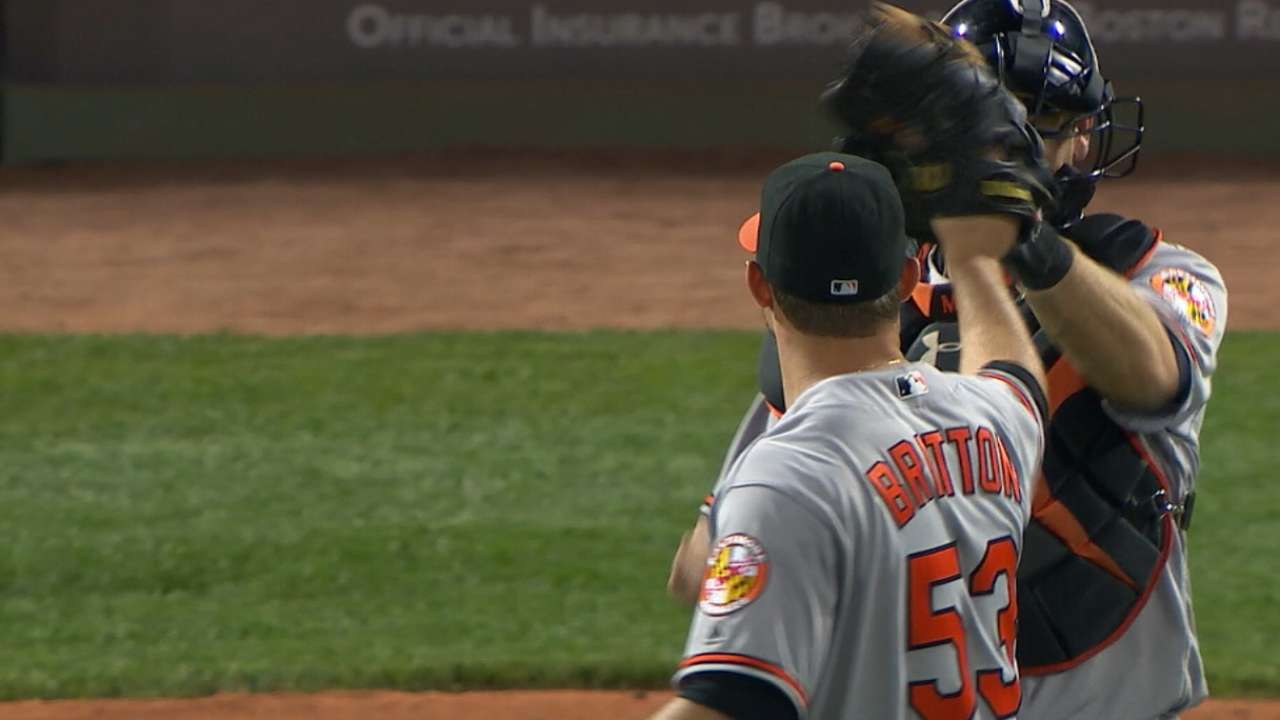 Dodgers
They have the resources to sign Jansen. They also have the prospects to trade for Britton.
Marlins
Team owner Jeffrey Loria has given the go-ahead to get a deal done for Jansen, as their reported offer in excess of $80 million shows. Manager Don Mattlingly loves Jansen from their time together with the Dodgers. Perfect marriage.
Nationals
Having missed out on Chris Sale, will the Nationals now turn their attention to building a super bullpen?
Surprise team
Rangers? Astros? Cardinals? There's almost always one or two of them out there to upend the market.
That's what happened on Tuesday, when the Cubs agreed to a trade that would send outfielder Jorge Soler to the Royals for closer Wade Davis. Until the moment word leaked out, the Cubs had been linked most often to Jansen or Chapman.
As one general manager pointed out, it only takes one team to change the market for every other. It's also obvious that teams are sorting through their options before spending that kind of money on a one-inning specialist.
This postseason changed the way teams are trying to construct their bullpen. The emphasis isn't just on the eighth and ninth innings any longer. Teams are spending money for the earlier innings, too.
There's also some reluctance to committing so much to someone who'll pitch 80 or so innings. More trade dominos could fall.
The Tigers are shopping left-hander Justin Wilson, who is 29 years old and two seasons from free agency. He possesses a 95-mph fastball, but he also has just one career save in 276 appearances.
Wilson makes sense for a team like the Nationals, who believe they have depth in their bullpen -- if not necessarily someone with a track record of getting the final three outs.
Which brings us back to Britton.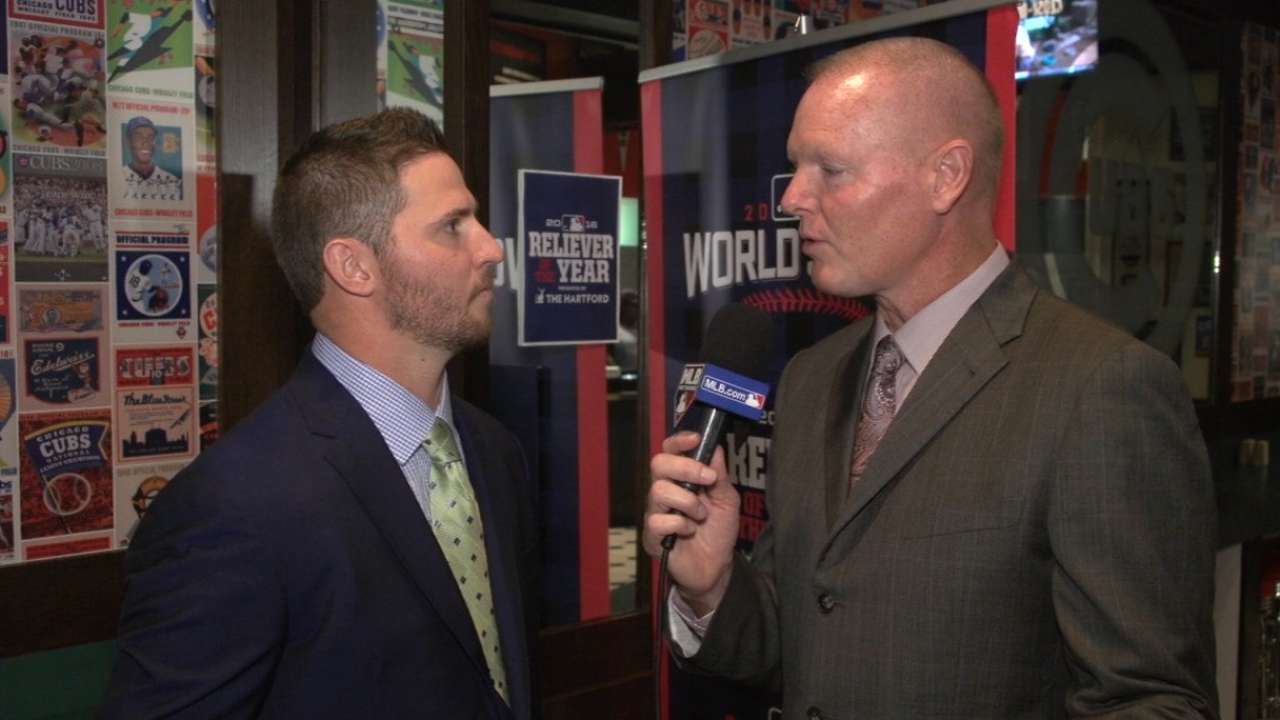 Orioles executive vice president of baseball operations Dan Duquette appears to see trading his closer as creating more problems than it solves. Duquette also has to think about it. He's trying to plug two or three holes in his lineup and shore up his rotation.
Seeing the Royals get Soler -- who is 24 years old, enormously talented and possibly a cornerstone player -- is enough to give Duquette pause.
Britton, who will turn 29 later this month, is still two seasons from free agency, and he is coming off one of the great seasons any reliever has had: 69 appearances, 47 saves and a 0.54 ERA. In the past three seasons, Britton has pitched in 204 games with a microscopic 0.91 WHIP.
Would it make more sense for the Dodgers to surrender, say, outfielder/first baseman Cody Bellinger -- their No. 1 prospect, according to MLB.com -- than commit $90 million to Jansen?
That trade could give president of baseball operations Andrew Friedman the flexibility to re-sign third baseman Justin Turner.
Duquette has always done things a certain way. That way works. Since his arrival in 2012, the Orioles are the winningest team in the American League. Duquette has been patient enough to wait out the free-agent market and find the late bargains. So, for now, Britton appears to be untouchable.
We may still be debating the value of closers a decade from now. Six years ago, the Phillies changed the market by giving Jonathan Papelbon a five-year, $50 million deal.
Their thinking was they had a team in a win-now mode, and they liked the stability of having a lockdown guy for the ninth inning. That contract didn't immediately change the economics for closers.
It was still the most money ever spent on one until the Giants signed Melancon this week. He will allow San Francisco's young relievers to develop without the pressure of pitching the ninth inning, which has its own special pressures.
"It takes a special guy," Giants manager Bruce Bochy said. "There has been a lot of great arms that you try to bump 'em into that role, they're not quite as comfortable. It's a tough spot that you put closers in, because your team is playing so hard and so well for eight innings, [and] now you're putting it all on him to get the last three outs. So that guy has to be as mentally tough as anybody on the club. They stabilize your season."
That's what the Cubs are getting in Davis, and that's what others are hoping to do in the next few days. How they do it is what will be interesting.
Richard Justice is a columnist for MLB.com. You can follow him on Twitter @richardjustice. This story was not subject to the approval of Major League Baseball or its clubs.