Giants' commitment to winning drew Melancon
New San Francisco closer boasts great success vs. NL West rivals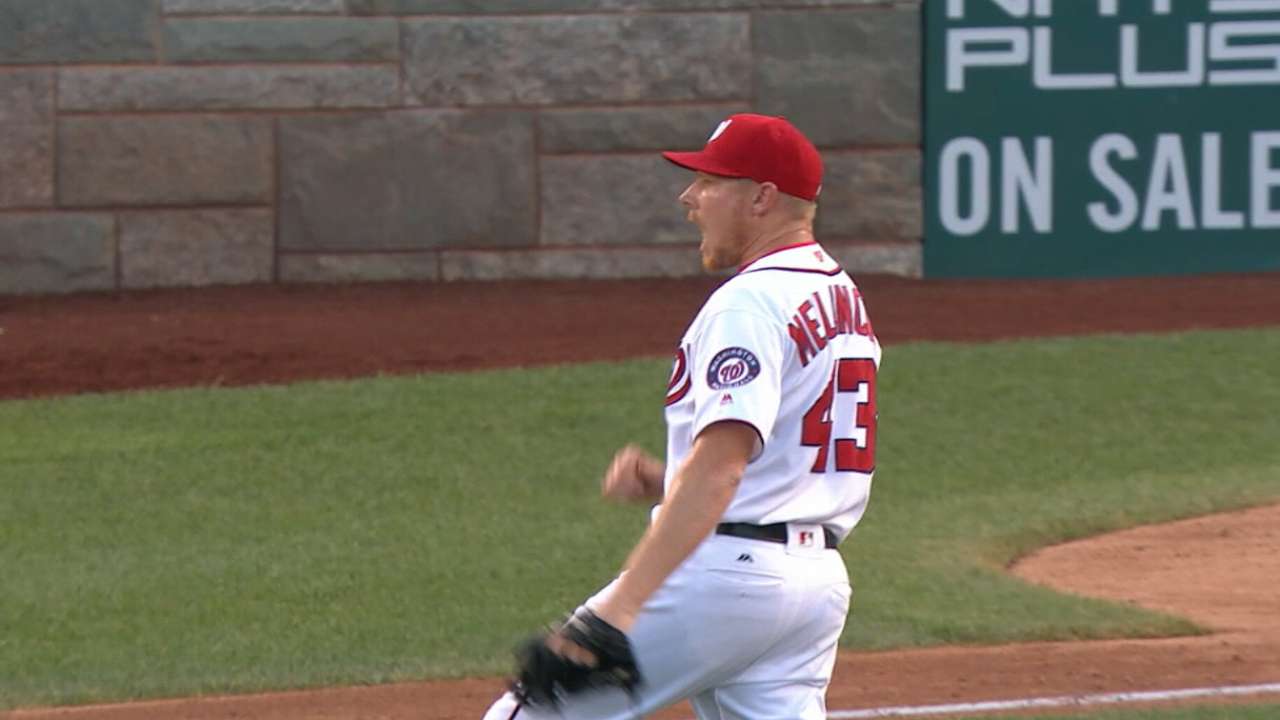 NATIONAL HARBOR, Md. -- In one respect, the Giants had to squeeze Mark Melancon onto their roster.
Mostly, however, the Giants' new closer seemed like a perfect fit for manager Bruce Bochy's band of professionals that has posted winning records in seven of the last eight seasons.
Melancon, who became the Major Leagues' highest-paid reliever Monday when he and the Giants agreed on a four-year, $62 million contract, has amassed 147 saves since 2013, the third-highest total in the big leagues in that span. Moreover, he has thrived where he'll be needed most.
The 31-year-old right-hander owns a 1.35 ERA with six saves in seven lifetime appearances at AT&T Park. He also owns career ERAs OF 1.13 against Los Angeles, 0.98 against Colorado, 2.29 against Arizona and 3.55 against San Diego -- the Giants' National League West rivals.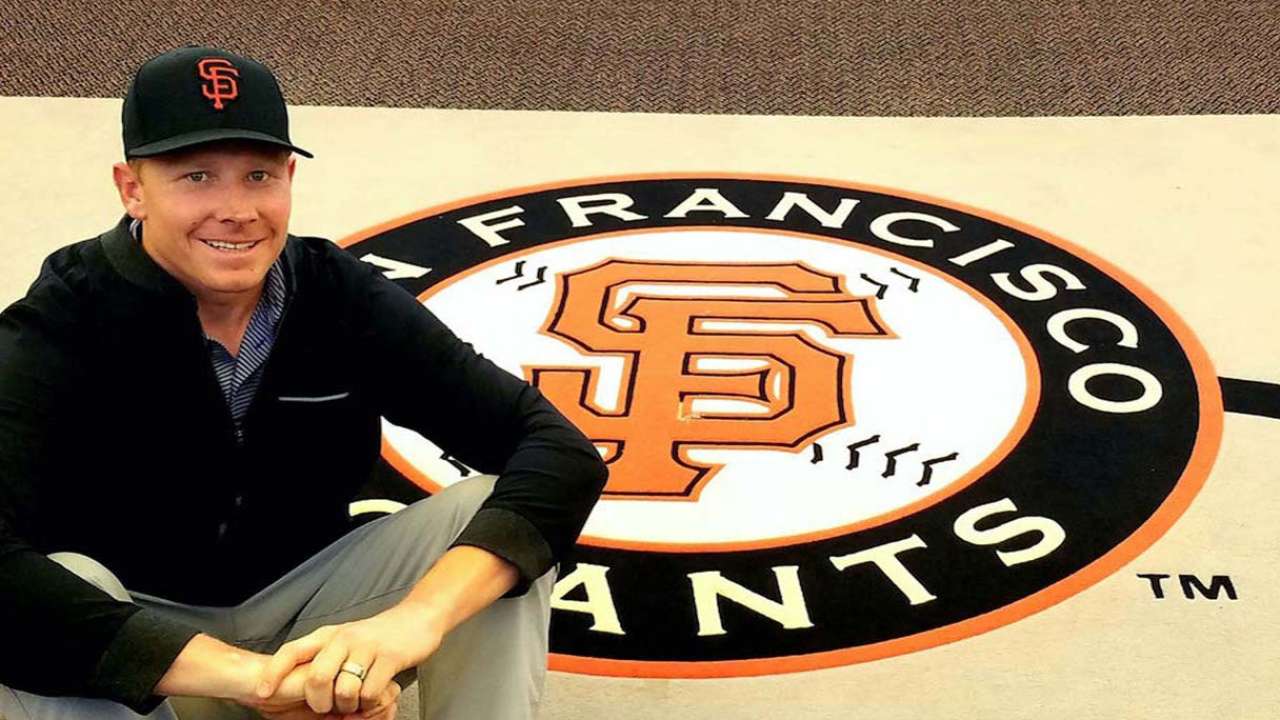 The expense of acquiring Melancon was compounded by the fact that it hiked San Francisco's payroll past the $195 million Competitive Balance Tax threshold to $200 million, guaranteeing the Giants must pay a yet-to-be-determined premium for signing Melancon.
By all accounts, he's worth the extra outlay.
"That was a pretty easy decision because of the value we believe Mark brings to the Giants," club president Larry Baer said Tuesday in a conference call. "I have to say that was really validated even more when we spent the better part of an afternoon with him when he came to San Francisco. In addition to the scouting reports and all the baseball accomplishments and abilities, after you spend five minutes with him, I felt he was very much a part of 'Giants DNA' and in character with the players who have brought three championships here."
Melancon appreciated the Giants' commitment to winning, which they demonstrated with their willingness to go through economic lengths to sign him.
"It was obvious this organization knows how to win and that's their top priority," he said. "... Being on the other side, you can tell how much character there is in [the Giants'] clubhouse."
That became doubly apparent to Melancon after he agreed to terms with the Giants. Buster Posey, Brandon Crawford, Joe Panik, Brandon Belt and Hunter Pence were among his new teammates who contacted him to welcome him.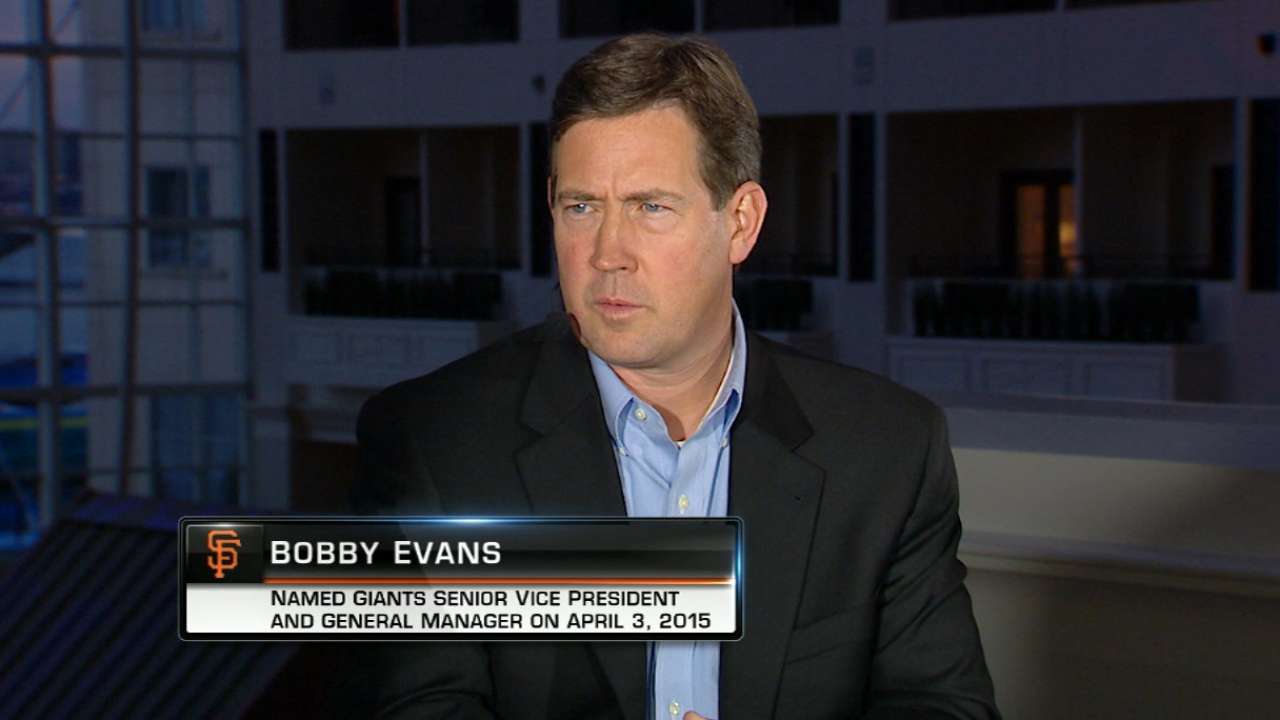 Melancon spent half of last season with Pittsburgh, where right-hander Ryan Vogelsong sung his former team's praises without provocation. At that time, Melancon had no idea the Giants would emerge as one of his leading suitors in free agency.
"That kind of initiated my excitement when I found out they were in the picture," said Melancon, a three-time All-Star.
Like former closer Brian Wilson, who approached physical conditioning with extreme seriousness, Melancon said he constantly seeks a physical edge, whether he's working out or recovering from the process. He said that though proper rest is essential to his exercise program, "sometimes I lose sleep over the details, which is kind of an oxymoron."
For now, Melancon can rest easily. He said that his wife, Mary Catherine, is eager to arrive in San Francisco, as well as their children -- Brooklyn, 5, Jack, 2 and Ella, 1.
"The kids know about the Golden Gate Bridge already," Melancon said. "They're going to bleed black and orange."
Chris Haft has covered the Giants since 2005, and for MLB.com since 2007. Follow him on Twitter at @sfgiantsbeat and listen to his podcast. This story was not subject to the approval of Major League Baseball or its clubs.