Prospect price for Sale too high for Braves
Left-hander ended up being dealt from White Sox to Red Sox
NATIONAL HARBOR, Md. -- Though the Braves have spent the past four years inquiring about Chris Sale's availability, they certainly weren't crushed when they learned the White Sox had traded the left-hander to the Red Sox on Tuesday afternoon.
Once it remained obvious the White Sox were not interested in any package that did not include Dansby Swanson, the Braves were essentially longshot contenders who were not willing to pay the cost it would require to acquire Sale and adversely affect a two-year rebuild that was highlighted by last year's acquisition of Swanson, Ender Inciarte and Aaron Blair from the D-backs in exchange for Shelby Miller.
"We're vested in all of these youngsters," Braves president of baseball operations John Hart said of his rich prospect crop. "We realize not all of them are going to hit, but some of them are. We're just not at that spot. The Red Sox are just at a different stage of their development and they pushed their chips in."
The Red Sox traded Yoan Moncada, MLBPipeline.com's top overall prospect, highly touted pitching prospect Michael Kopech, outfielder Luis Alexander Basabe and right-hander Victor Diaz to acquire Sale, who will earn $12 million in 2017 and has club options for '18 ($12.5 million) and '19 ($13.5 million). Boston also agreed to pay the remainder of the $31 million owed Moncada.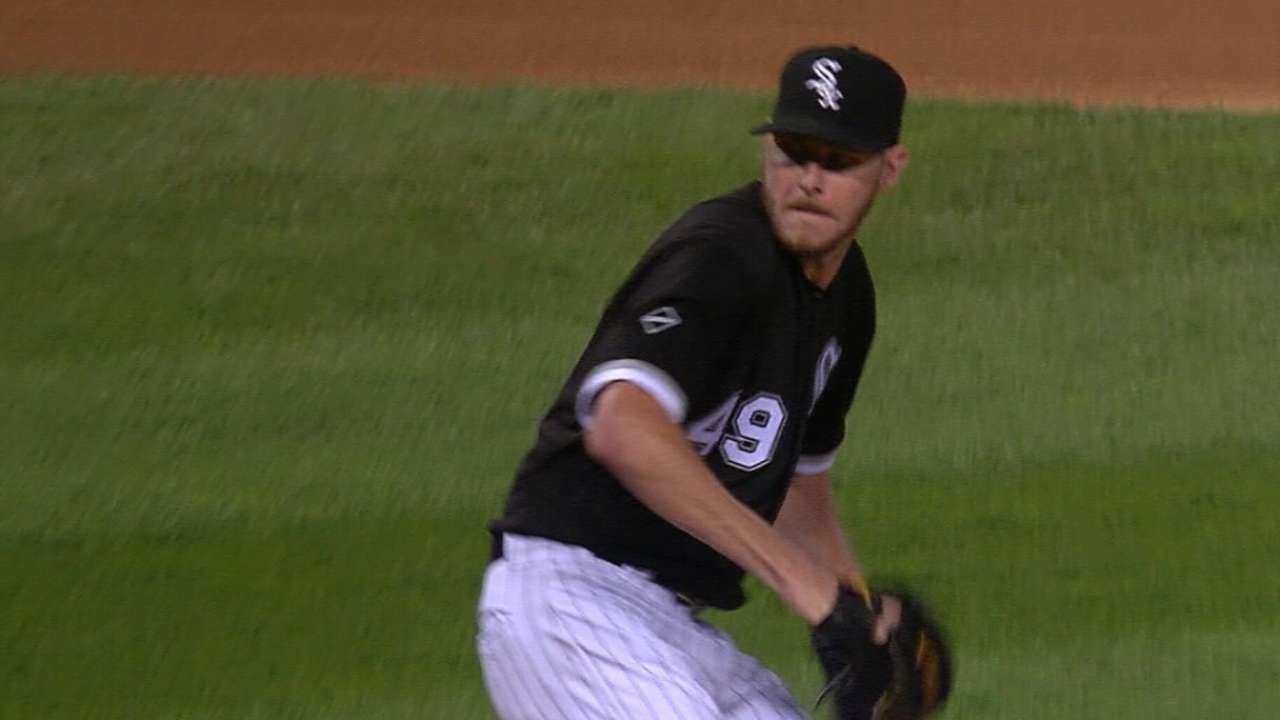 Had the Braves been willing to provide a comparable package, it might have consisted of Swanson, the game's fourth-best overall prospect, left-handed pitcher Max Fried, former first-round selection Braxton Davidson and Josh Graham.
Along with not being willing to trade Swanson, the Braves recognize they have not reached a point of their rebuilding process where the addition of Sale to their already improved rotation would have suddenly made them postseason contenders. Thus they might have significantly weakened their prospect crop at the expense of gaining maybe just one or two seasons during which Sale's presence might have proven significant enough to create legitimate hope for a long run through October.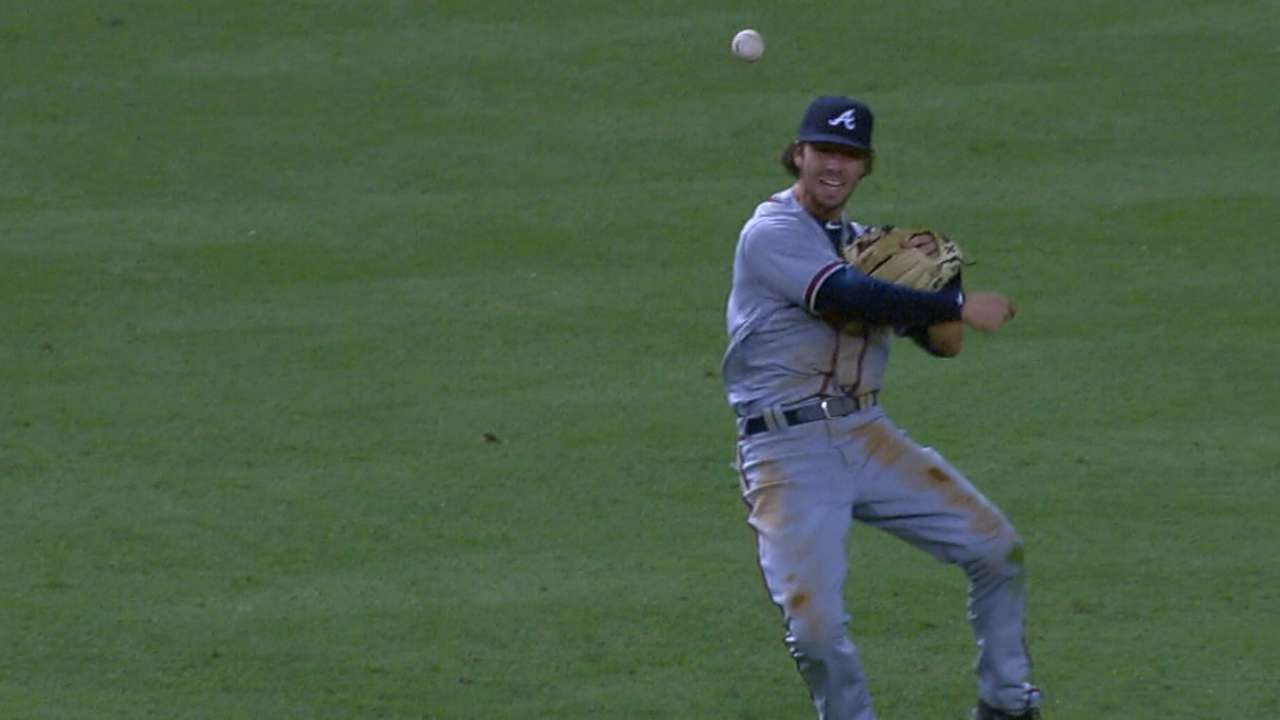 The Braves have added three seasoned veterans -- R.A. Dickey, Bartolo Colon and Jaime Garcia -- to their rotation this offseason while keeping their focus on their future. These three hurlers provide a chance to be competitive during SunTrust Park's first season, and the fact that none of them are locked up for more than one year ensures they will not block the development of the pitching prospects who are on the cusp of being ready to join Atlanta's rotation.
With the additions of Dickey, Colon and Garcia, the Braves have also sent a motivational message to Blair and Matt Wisler, who struggled this past season in Atlanta's rotation and now might begin the upcoming season with Triple-A Gwinnett.
The Braves have not guaranteed a rotation spot to Mike Foltynewicz, but the promise he showed this past season certainly seems to put him in a better position than Wisler and Blair entering Spring Training.
"At some point the development is going to be good for them," Hart said. "They are still very big in our plans. Who knows what's going to happen? Guys are going to get hurt and at some point you're going to need nine or 10 starters. But it's great having these young guys getting finished off. Wisler, Folty and Blair are all a big part of our future."
Mark Bowman has covered the Braves for MLB.com since 2001. This story was not subject to the approval of Major League Baseball or its clubs.