Sources: Reds talking trade for Rangers' Jeffress
Texas expresses interest in Hamilton, DeSclafani, Straily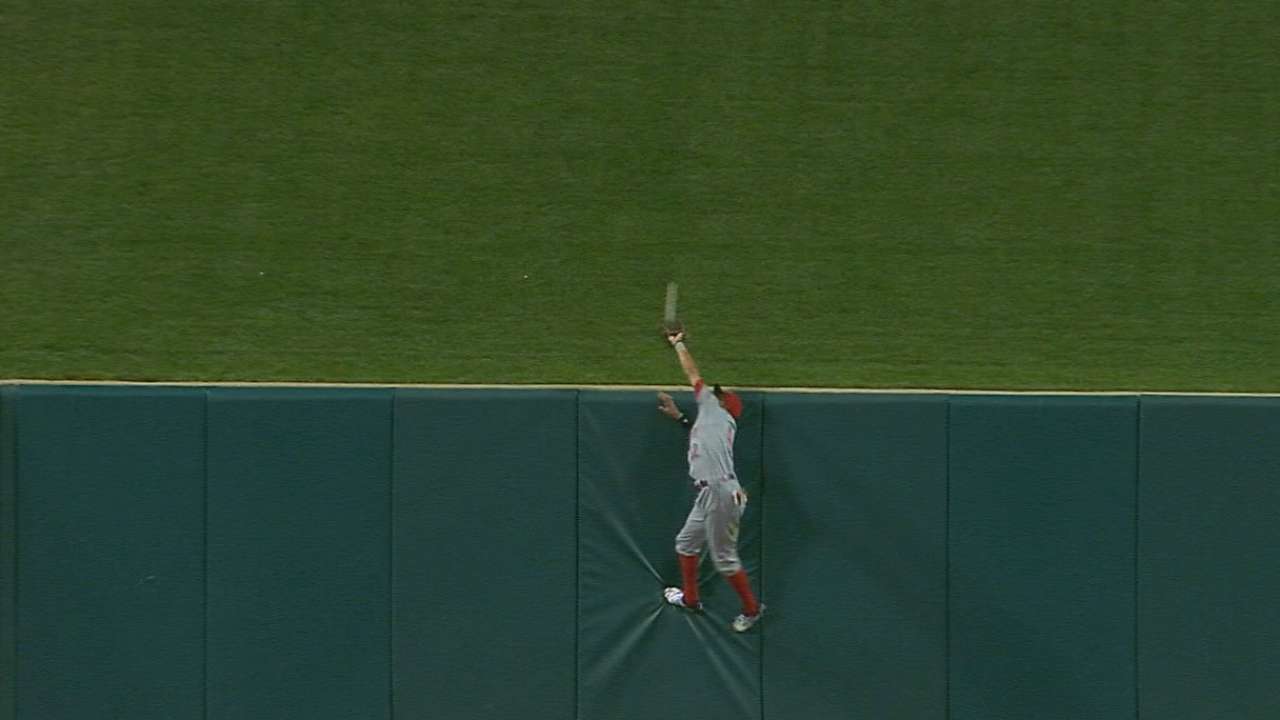 NATIONAL HARBOR, Md. -- More meetings and plenty of talks have occupied the Reds as the Winter Meetings rolled through Tuesday. One of the clubs that general manager Dick Williams has been in discussions with is the Rangers.
Two sources told MLB.com that the Reds are discussing reliever Jeremy Jeffress with Texas. The Rangers have shown interest in three Reds players under club control -- center fielder Billy Hamilton and starting pitchers Anthony DeSclafani and Dan Straily.
In his first year of arbitration eligibility, Jeffress is projected by MLBTradeRumors.com to get $2.9 million in 2017. The Reds certainly need bullpen help, but there are risks associated with the 29-year-old right-hander because of past issues with substance abuse.
Less than a month after being part of the trade from the Brewers to the Rangers that included Jonathan Lucroy, Jeffress was arrested on Aug. 26 and charged with driving while intoxicated. He checked into an alcohol rehab facility for a month. Twice during Jeffress' Minor League career, he was suspended after testing positive for marijuana.
In 59 games with Milwaukee and Texas last season, Jeffress had a 2.33 ERA and 1.26 WHIP over 58 innings. He has a 2.91 ERA over seven big league seasons.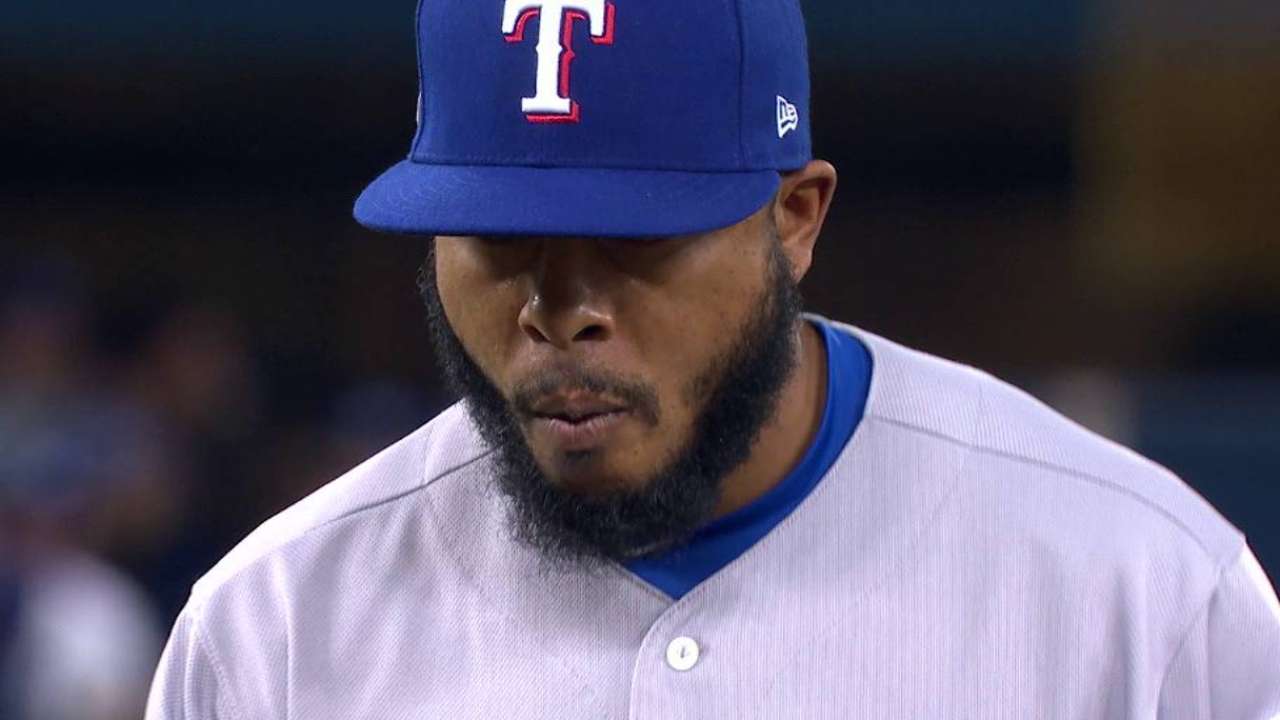 The Reds are less inclined to trade their starting pitchers, especially ones like DeSclafani and Straily as both are under club control for four more years. Also a factor is Cincinnati still has numerous rotation questions.
Homer Bailey missed most of the past two seasons with elbow injuries. Brandon Finnegan had a nice first year as a starter in 2016 but has room to grow. Straily won 14 games and threw 191 1/3 innings last season after being a pre-Opening Day waiver claim. And there is a fifth-spot vacancy that appears open to several unproven prospects.
Had there been more predictability in the rotation, Williams might be more interested in dealing one of his starters.
"In our situation, we're coming into a year where last year we have three guys pitch over 75 innings or whatever it was," Williams said, before MLB.com learned about the Jeffress development. "There's a lot of exciting guys coming, but there are question marks, so depth helps us a lot. It's important not to trade that depth or be too aggressive giving up depth until you've answered a few more of those questions."
It seems that Texas is not alone with interest in Straily. Not a power pitcher, his skill set might provide more value to the Reds as an innings eater than other clubs would want.
"Teams have asked about him," Williams said. "Right now he's one of our four [starters]. There are players that we've talked about that are not untouchable. You just have to hear what people's interest is. You're asking me compare our value of him to someone else's. Obviously, he's with us. No one has come along and said they value him at whatever. We do value him, highly.
"He's a good piece of the puzzle, and we're happy to hold on to him unless something really comes along."
The Reds are still pursuing a veteran pitcher on the free-agent market to compete for the rotation opening. But the pitcher would have to sign with the understanding that he could be used in the bullpen if one of the younger pitchers emerges in competition.
"If we're going to commit guaranteed dollars and we have a lot of unknowns, we need to know that we have some flexibility in how we use him," Williams said.
Not ruled out is a reunion with former Reds pitcher Bronson Arroyo, who has not pitched since 2014 because of elbow and shoulder injuries. Arroyo, who turns 40 in February, has received stem-cell injections to aid his recovery. The Reds nearly signed Arroyo last winter, but he wound up signing a Minor League deal with the Nationals.
"We've talked to him," Williams said. "I don't know to handicap the odds. He would have to get healthy. I know Bryan [Price, the Reds manager] has a good relationship with him so we'd have to consider him. We have only so many camp spots remaining. That would be a bit of a flier to commit one to. But if he came back and was throwing great, it'd be hard not to consider him."
Finally, the Reds are also working the free-agent market for relievers. Anybody signed would likely get a one-year deal.
"We've continued discussions since we've talked yesterday," Williams said. "I can't say we're closer. We're still working on it and optimistic that we'll find guys."
Mark Sheldon has covered the Reds for MLB.com since 2006, and previously covered the Twins from 2001-05. Follow him on Twitter @m_sheldon and Facebook and listen to his podcast. This story was not subject to the approval of Major League Baseball or its clubs.