Inward focus keeps Twins busy at Meetings
Falvey, Levine assessing roster; both impressed after visit with Dozier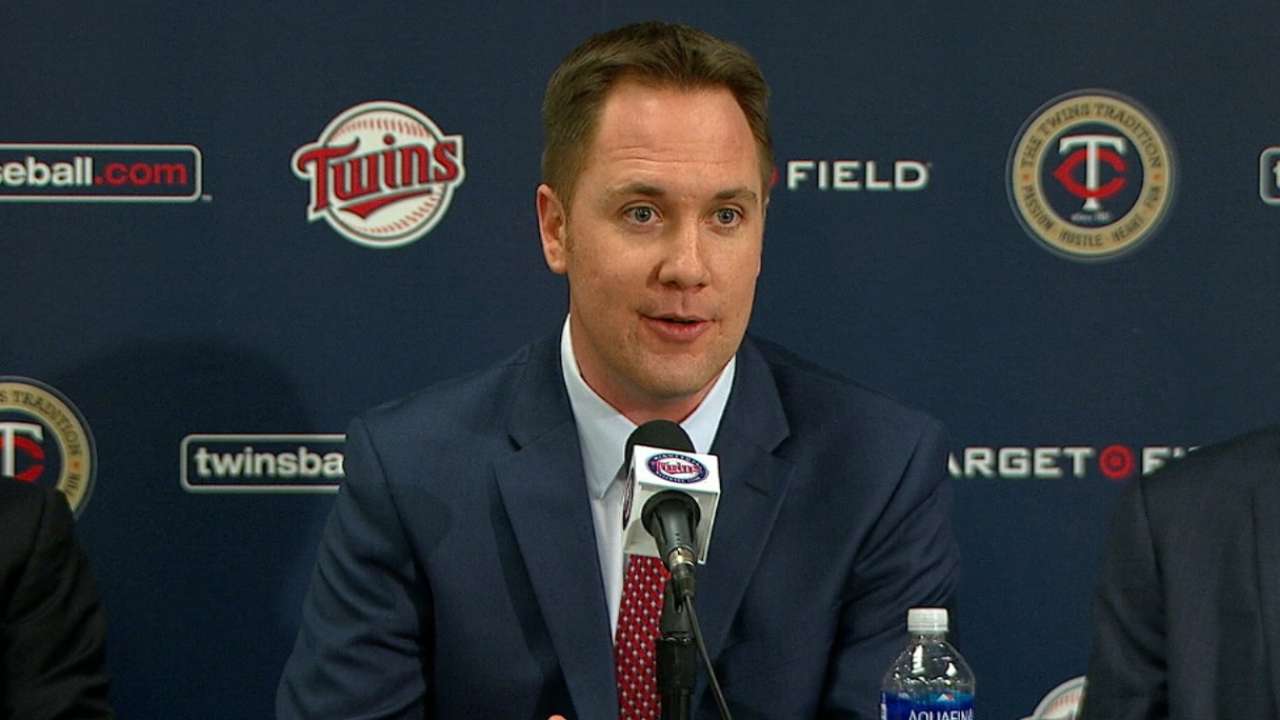 NATIONAL HARBOR, Md. -- With chief baseball officer Derek Falvey and general manager Thad Levine still getting to know their new organization, the Twins have focused more internally than externally in the first two days of the Winter Meetings.
Falvey and Levine have spent most of their time in meetings, learning more about their roster after talking with their scouts, the agents of their current players and other teams to see how the Twins' players are valued. They both met with second baseman Brian Dozier late Monday night and were impressed with his passion and desire to remain in Minnesota.
"I think when you look at a player like Brian Dozier, and you see the performance he had on the field jump off the page, but then you hear the convictions and passions behind it and that's when you realize he's a championship-caliber player," Levine said. "The messages he conveyed gave us a much better sense of his character. When you hear a conviction message like that, you're willing to bet on them, and that does factor into the evaluation."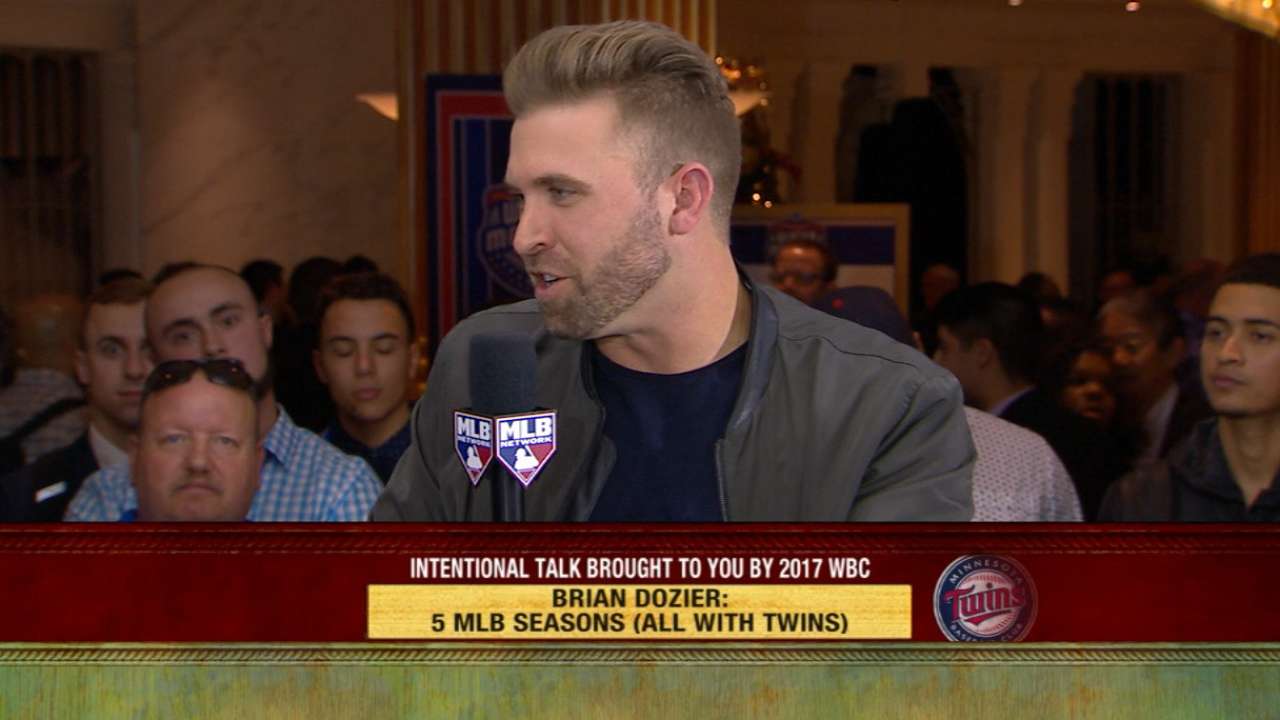 The Twins, though, continue to listen in on Dozier and have other trade pieces such as right-hander Ervin Santana, reliever Brandon Kintzler and first baseman Kennys Vargas. But nothing is imminent.
"I think we've been consistent in saying I don't know that we would place an off-limits label on anyone in our organization," Falvey said. "We can't operate that way and be successful in the long term."
Levine did say the Twins have met with more teams than they usually would because of their late start to the offseason.
"With our inward focus on our first phase of employ with the Twins, we're using this more of an opportunity to flesh out ideas with other clubs," Levine said. "We've probably met with a few more teams than we generally would, when you're really winnowing down that list. We're fielding every call made to us, and we're setting up meetings."
As Falvey and Levine get to know their players better, they'll be able to be more aggressive in the trade market. Meeting with their professional scouts on Monday and Tuesday was a major step toward that, per Levine.
"It's emboldened us to feel a little bit more confident when addressing trade needs," Levine said. "It allows us to be more proactive than reactive. So we're initiating some of those dialogues and responding to others. But I think meeting with our staff over the last 48 hours has allowed us to be more proactive."
Worth noting
• The Twins are making progress on hiring the final coach to Paul Molitor's staff. The first-base coach job is open, but Levine said the Twins might shuffle roles once the final hire is made. It's expected to be a coach familiar with analytics. Triple-A Rochester hitting coach Chad Allen is at the Winter Meetings and is believed to be a candidate.
• The Twins added two amateur scouts to their staff to replace the recently departed Ricky Taylor and Jay Weitzel, hiring Derrick Dunbar and Seth Moir, according to new scouting director Sean Johnson, who was promoted Monday.
Rhett Bollinger has covered the Twins for MLB.com since 2011. Read his blog, Bollinger Beat, follow him on Twitter @RhettBollinger and listen to his podcast. This story was not subject to the approval of Major League Baseball or its clubs.