MLB.com Columnist
Anthony Castrovince
Sale's changing Sox send ripple effect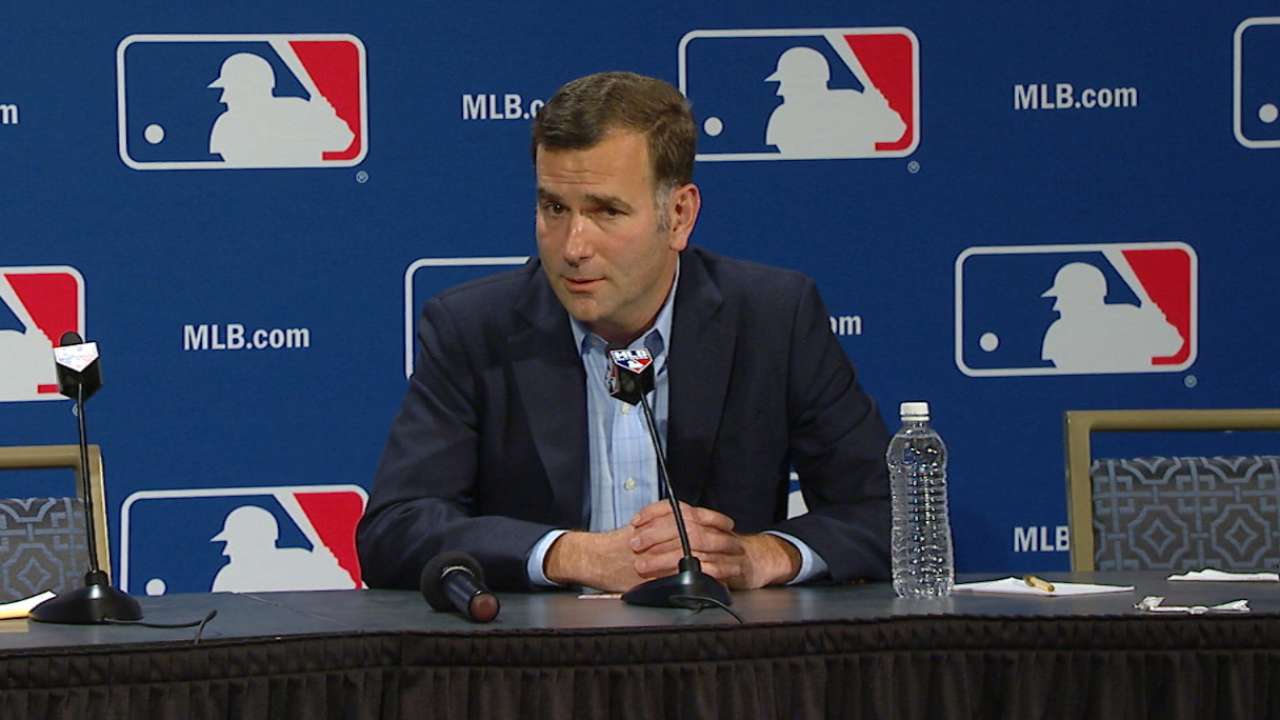 NATIONAL HARBOR, Md. -- Were the Winter Meetings lobby a ticketed attraction (and maybe we shouldn't give people ideas here), then the Chris Sale trade that went down on Tuesday at the Gaylord National Resort & Conference Center would allow this year's event to qualify as money well spent. This is the kind of stuff we come for -- the big, bold splash involving a perennial All-Star and Cy Young Award candidate who is, ahem, changing Sox.
A swap this seismic doesn't occur in isolation. It has ripple effects throughout the industry. And here, in no particular order, are the teams most affected.
White Sox: The gates are now open, and the rebuild is off to the races. Once you trade your best player -- and especially when that best player has a reasonable contract attached to him -- you obviously don't have any untouchables. While the extra year of contractual control attached to Jose Quintana might mean he lines up better with the Sox's competitive timetable, there's something to be said for really committing to a full-scale rebuild and maximizing his value now. Beyond that, Todd Frazier, David Robertson, Adam Eaton, Nate Jones, Jose Abreu and Melky Cabrera all have the potential to be moved.
"I don't know if [the Sale trade] necessarily leads to a quickening of our pace," general manager Rick Hahn said. "We've had conversations on a number of different fronts, and we're extremely open-minded on ways to continue the process we started today."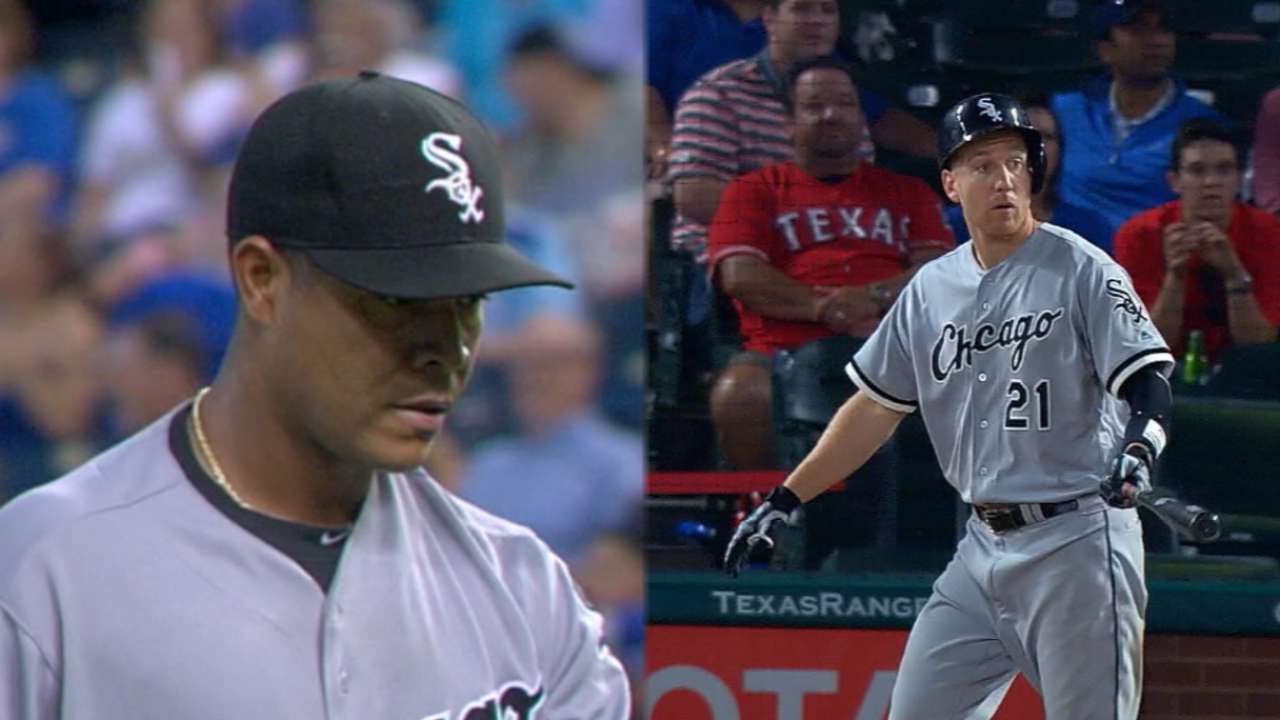 The Astros, as we'll discuss in a sec, could make a push for Quintana. Frazier could be a fit with the Dodgers if they don't re-sign Justin Turner. Eaton makes sense for a Rangers team looking for center-field help and generally more focused on trades than free agents. Abreu has been tied in the rumor mill to the Rockies, who need a first baseman.
Nationals: Red Sox president of baseball operations Dave Dombrowski said his interest in the starting pitching market was "basically Sale or nothing." We don't know if it's quite that extreme for Nationals general manager Mike Rizzo, but that seems to make sense. The Nationals' rotation was already strong without Sale, and this club has more pressing needs in the back end of the bullpen and in the outfield (assuming Trea Turner does move back to shortstop). The Nats struck out on Sale, missed on closer Mark Melancon and, so far at least, haven't nailed down the Andrew McCutchen trade that they once seemed to be trending toward.
But given their willingness to part with some highly prized prospects (specifically, Lucas Giolito and Victor Robles) in the right deal and just their hunger to improve, in general, the "host" club could still make a splash at these Meetings or, obviously, elsewhere this month. McCutchen remains a big target of theirs.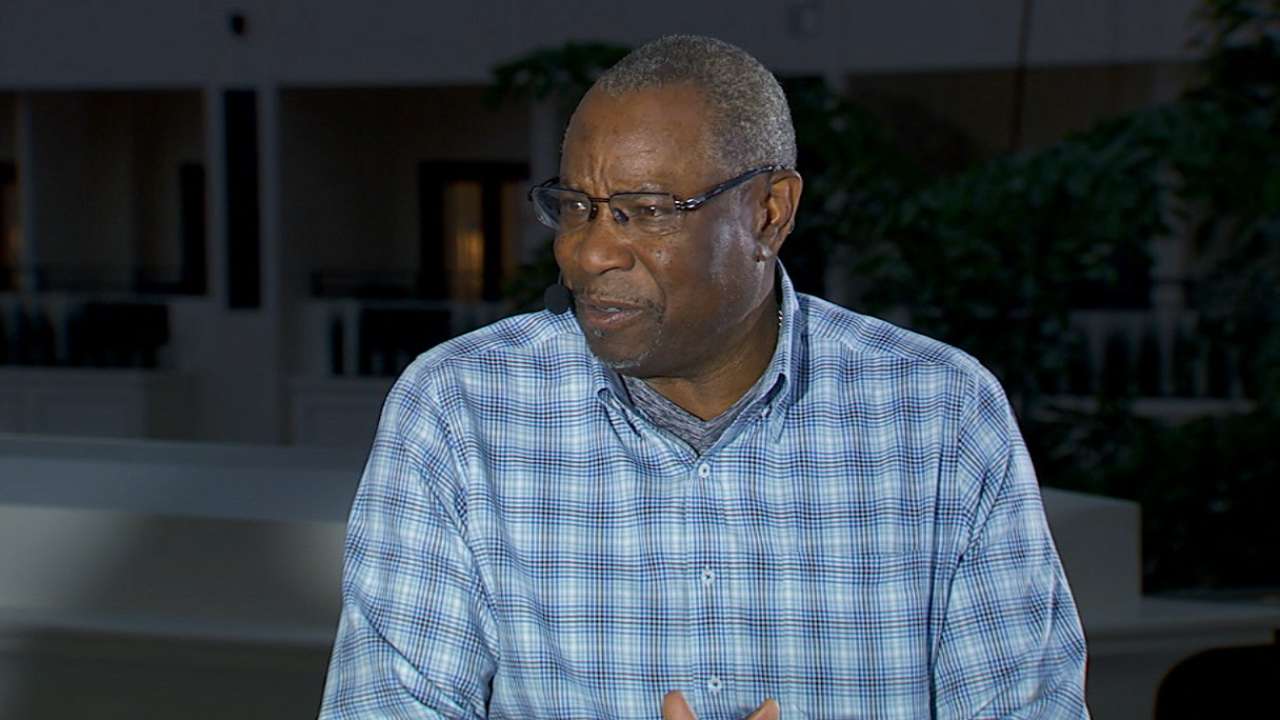 Astros: Well, Sale didn't go to the rival Rangers, so that's good. But the totality of the Astros' offseason, to date, qualifies as a splash, and, with starting pitching a key item left on their shopping list, they're not looking for another Doug Fister-type deal here. They want to upgrade an iffy unit that was riddled with injury by the end of 2016 in a significant way.
With Sale, a guy they acted upon but ultimately were unwilling to part with Alex Bregman to acquire, off the board, the Astros are going to have to look elsewhere -- but maybe not too far elsewhere. They could stay engaged with the White Sox on Quintana. Or they could perhaps pivot to the next team on this list …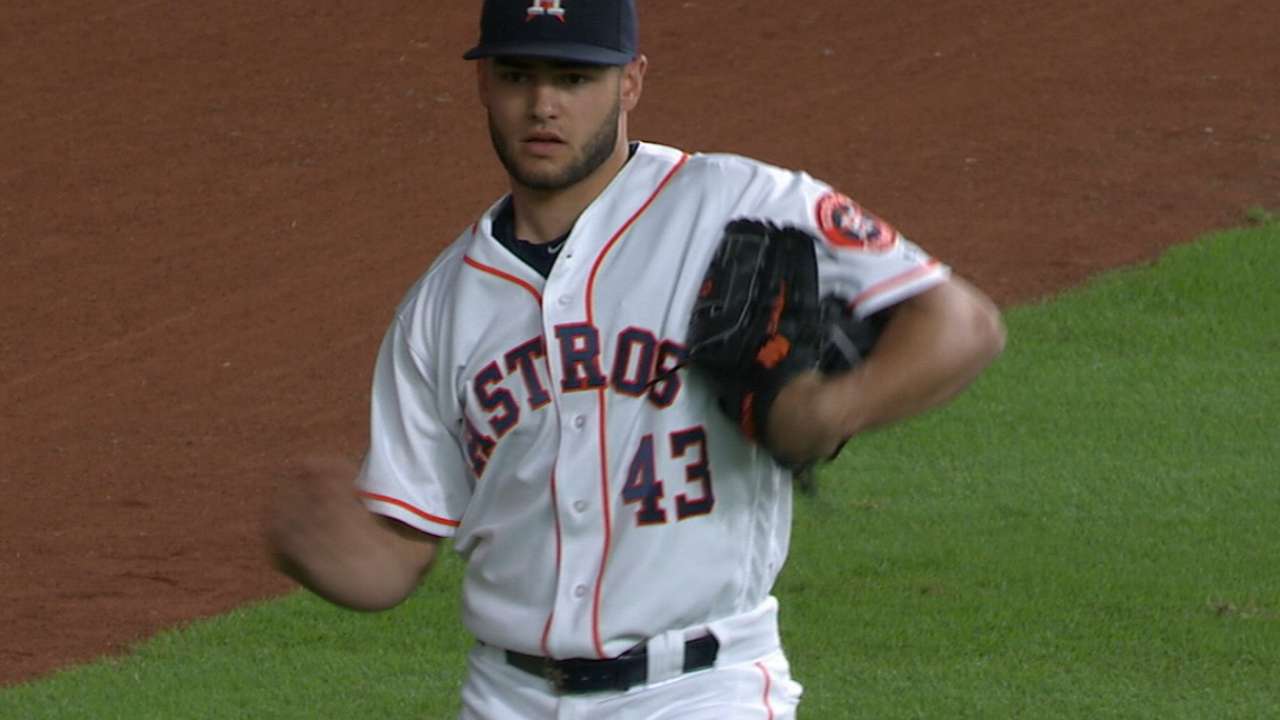 Rays: They're not actively shopping Chris Archer. He's tied to three ridiculously affordable guaranteed years (just like Sale) and another two affordable team option years beyond that. And for a budget-conscious Rays team that expects to be competitive next year, that's not something you walk away from easily. But Archer has been viewed as an alternative for teams unable to land Sale, and, as we saw with the Sox haul, there are attractive packages to be had for premier pitching in this marketplace. So at the very least, the Rays will now be getting a firmer feel of whether somebody's going to overwhelm them for their ace.
Oh, and their division just got a liiiiitle bit more difficult, too. Speaking of …
Blue Jays, Orioles and Yankees: Consider the American League East ante upped. Yankees GM Brian Cashman called the Red Sox the "Golden State Warriors of Baseball" with the way they've stacked their squad. For whatever it's worth, the Sox, winners of 93 games in 2016, are currently projected by FanGraphs to be at least 11 games better than every other team in the East.
What does this mean in reality? Absolutely nothing. But every club analytics department runs its own projection models, and there's no denying Boston just improved its outlook.
The others are trying to do the same. The Blue Jays need outfield help. While Dexter Fowler remains an obvious free-agent target, there is still the possibility of Jose Bautista coming back in what has been a quiet market for him so far. The Orioles want Mark Trumbo back, and the crowded corner outfield/DH market might eventually work in their favor. The Yankees are trying to move Brett Gardner as they generally try to get younger and more flexible in the lineup and could bring back Aroldis Chapman to make their bullpen a force again.
The Rangers have talked to Reds about Anthony Scarfini and Dan Straily. Reds need relief. Jeremy Jeffress is of interest. Nothing close yet

- TR Sullivan (@Sullivan_Ranger) December 6, 2016
Rangers: They were never a great fit with the Sox for Sale because they simply don't have a high-end, high-level pitching prospect like Michael Kopech. But if they find themselves bidding on some of the same arms as the Astros, that's an interesting little intra-divisional bargaining war. MLB.com's T.R. Sullivan reported on Tuesday that the Reds' Anthony DeSclafani and Dan Straily are among the arms the Rangers have inquired about.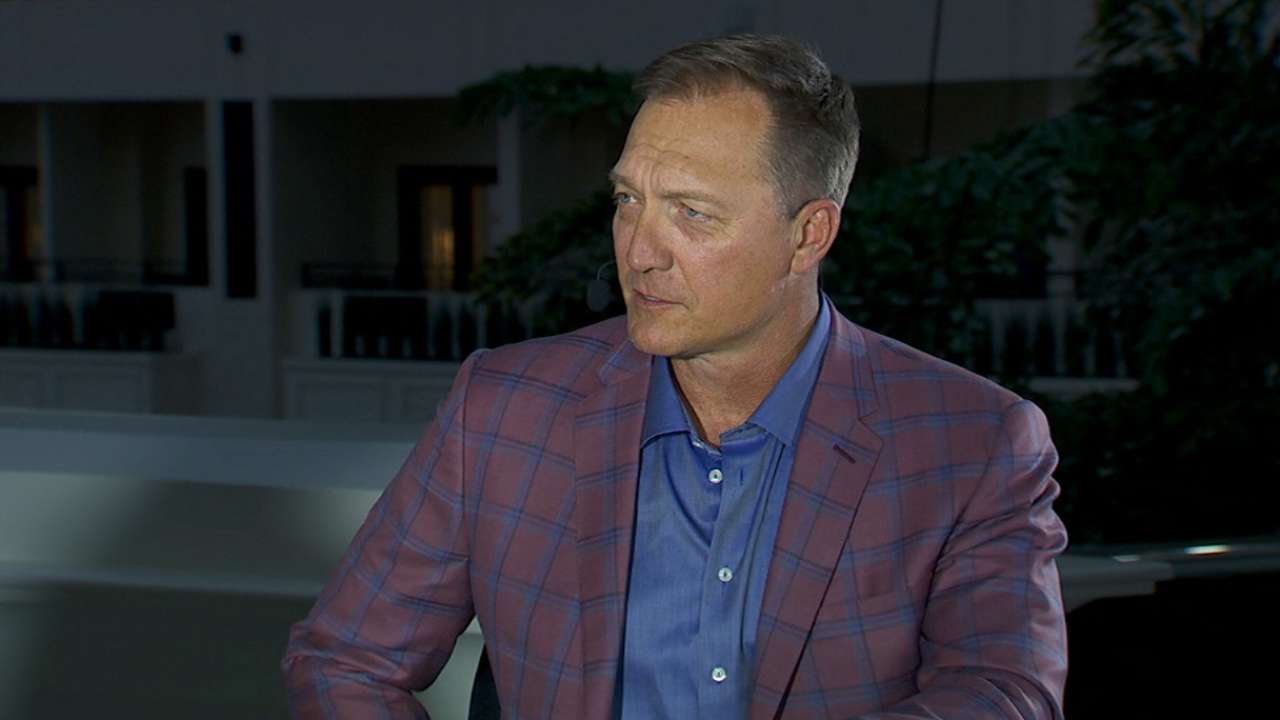 The Rangers also want an elite defender in the outfield, and Eaton fits that bill.
Braves: Cooler heads prevailed here, and that is sensible. The Braves could/should be greatly improved in 2017 with a more respectable rotation alignment and the continued maturation of their young talent. But significantly depleting the system for Sale (especially if the deal involved Dansby Swanson) would have been an awfully bold leap of faith in the ability to quickly escalate the National League East ladder. Archer and the A's Sonny Gray also currently rate as too rich for the Braves' trade tastes, so it appears Atlanta will have to "settle" for moving into a new ballpark with an improved club, a stocked system and a big revenue boost looming. There are worse fates in life.
John Farrell: He'll have the reigning American League Cy Young Award winner, the 2012 Cy Young Award winner and the guy who has finished in the top five of the voting each of the last four years. Have fun picking an Opening Day starter. (No, that's not meant to be sarcastic. Seriously, have fun!)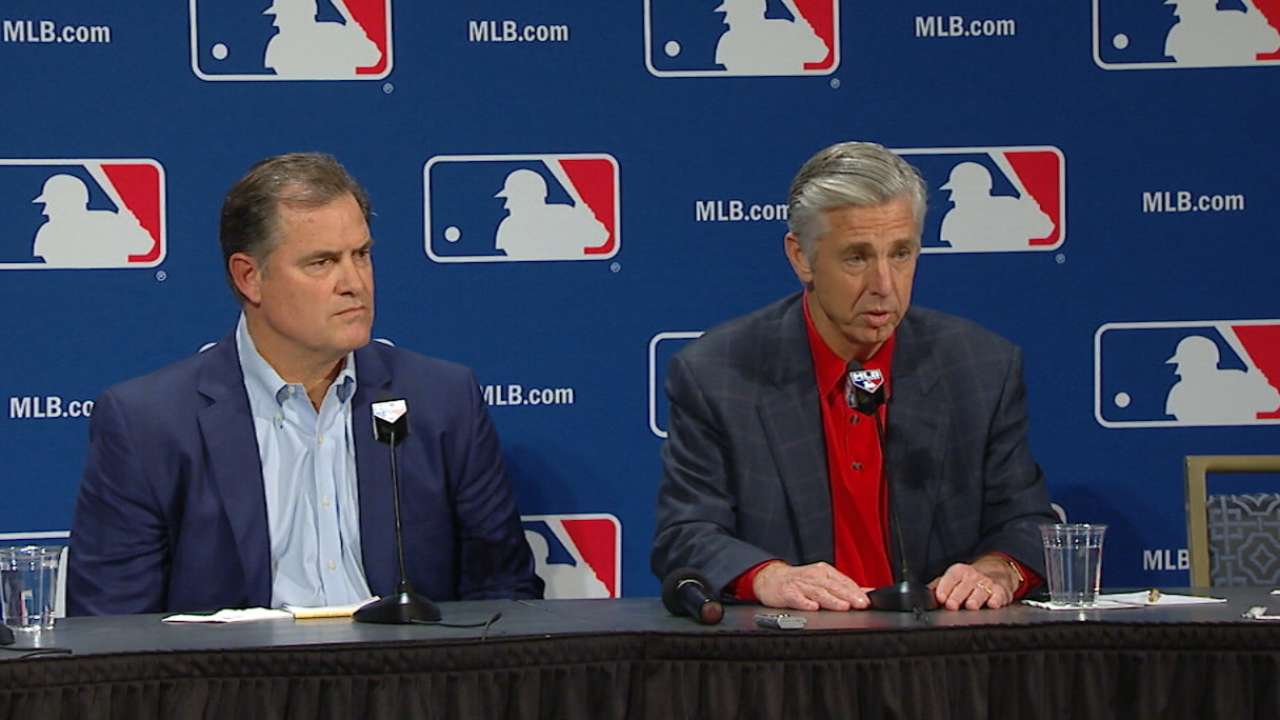 Anthony Castrovince has been a reporter for MLB.com since 2004. Read his columns and follow him on Twitter at @Castrovince. This story was not subject to the approval of Major League Baseball or its clubs.