Amid busy winter, Maddon plots course for '17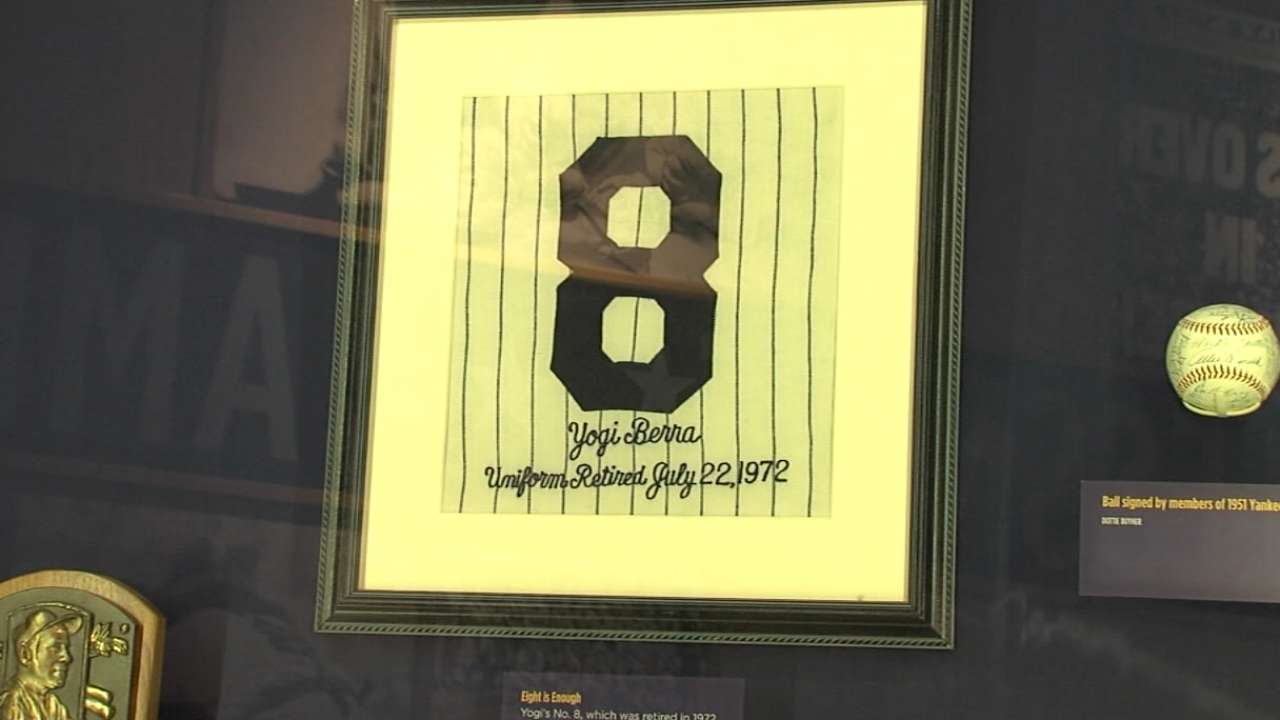 NATIONAL HARBOR, Md. -- Since winning the World Series, Cubs manager Joe Maddon has been riding his bike in Tampa Bay. He treated himself to a Challenger Hellcat that has 707 horsepower because he loves driving cars. He hung out with his college buddies at a football game at Lafayette and spoke at an event at Yogi Berra's museum.
One thing Maddon hasn't done is second guess any of his moves in Game 7 of the World Series.
"The second-guessing component is part of the game," Maddon said Tuesday, the second day of the Winter Meetings. "I do embrace it, and I kind of enjoy it. To me, the outcome was a good one. Everything that we did to win that game was set up prior to that game."
As Cubs fans know, the team did beat the Indians, 8-7, in 10 innings, to win the franchise's first World Series since 1908. During his manager session on Tuesday, Maddon said he had planned on using starter Kyle Hendricks, Jon Lester and Aroldis Chapman in the game, and had prepped all three.
Even though the Cubs won, Maddon provided fans plenty of bar room banter when he pulled Hendricks after 4 2/3 innings, and when he inserted Lester into the game when it wasn't a clean inning. Plus, Chapman was called on for the fifth time in the seven-game series and pushed for another 1 1/3 innings.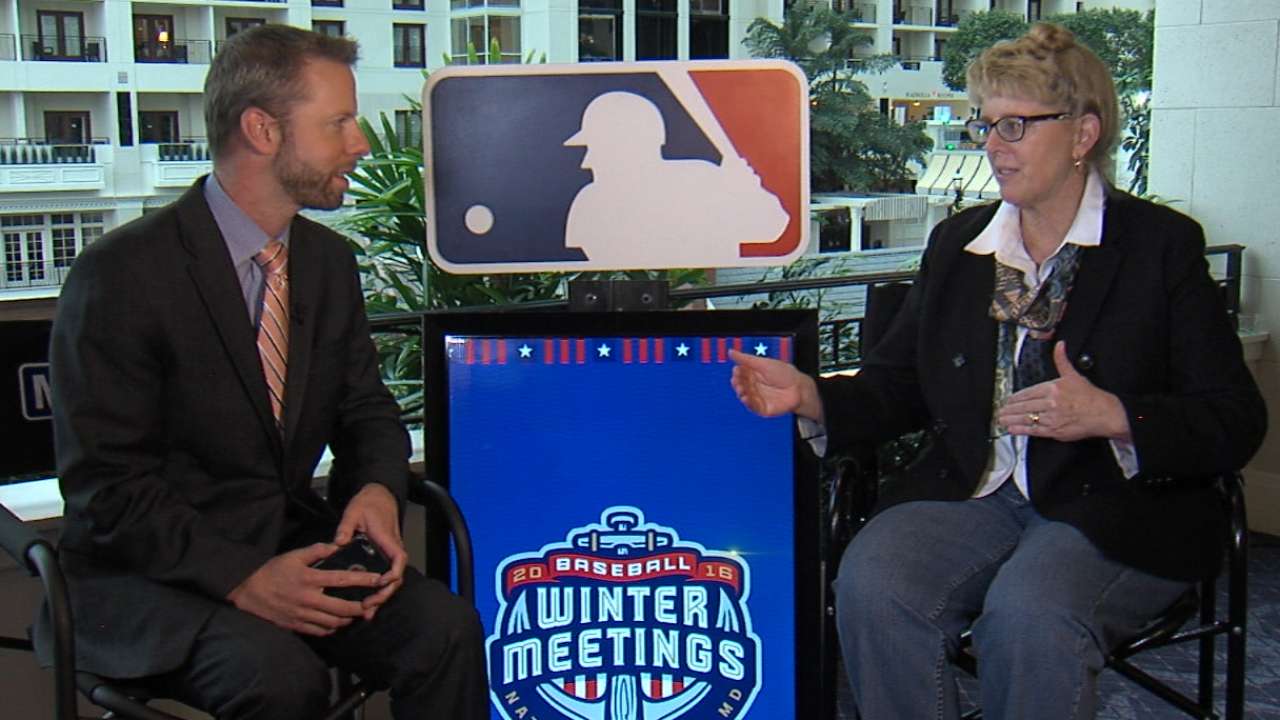 One month later, Maddon says he finds the second guessing fascinating.
"The only reality I know is that we won," he said. "Often in the past, we've talked about outcome bias where people would anticipate if you did something differently, would it turn out better. Better than winning? I don't know what that is.
"The point is, when you work a game like that," Maddon said, "there's not an eighth game, there's only a seventh game."
After Maddon attends his annual "Thanksmas" event in his hometown of Hazleton, Pa., he will take time off to prep his message for the 2017 season.
"The big thing from my perspective is the message I bring to the group," Maddon said. "That's my only concern. What are we going to rally around? You [win the World Series], and you relieve a burden. However, you want to do it again, you want to do it again the next year. You know the path, the road, the alleys are not going to be exactly the same -- they can't be.
"How do you motivate and get guys to think in a manner that permits you to do what you did last year, which was pretty special? That's where I'm going to be this winter. That's where I'm going to spend a lot of my thought process on."
Maddon will jot down notes in hopes of being inspired in an organic way.
"We still want to try not to suck -- you can't wear that out," he said. "It's got to be the same, but it's got to be different, if that makes any sense whatsoever. That's where my mind is. I really feel confident. If you look at our core group and the youth and the inexperience turning into experience, and the authenticity of our players, I want to believe the humility of our players, all those things as they are, are what I'm relying on to permit us to be good for a period of time."
Who will close?
As of now, Hector Rondon is the Cubs closer, Maddon said. The right-hander, who missed time in August because of a strained right triceps, was expected to be 100 percent healthy and ready to go in 2017.
"Ronnie's coming back in there and prior to Aroldis [Chapman], he was doing that particular job and doing it well," Maddon said.
The Cubs are expected to add more relievers this offseason, which may include a potential closer.
"You're always looking to augment bullpens," Maddon said. "I think every organization, after this past postseason, is looking to re-invent their bullpens in different ways based on how we utilized ours."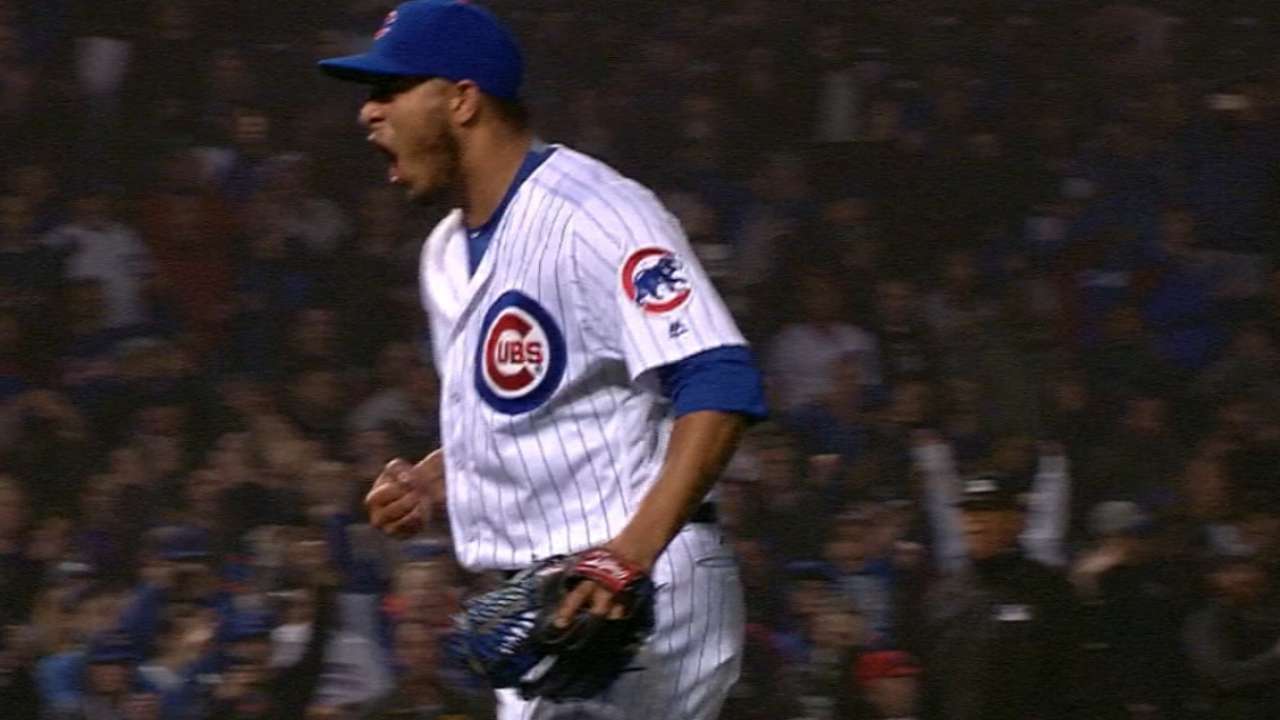 Who leads off?
With Dexter Fowler gone via free agency, the Cubs need a new leadoff man. Kyle Schwarber and Ben Zobrist are possibilities, Maddon said.
"There's different guys to consider there," Maddon said. "When we got Kyle and he came up and Dexter was still here, I considered leading Kyle off and putting Dexter second."
However, the "nerds" in the Cubs' baseball operations department who analyze the data convinced Maddon to go with Fowler and it worked well for two seasons.
Carrie Muskat has covered the Cubs since 1987, and for MLB.com since 2001. She writes a blog, Muskat Ramblings. You can follow her on Twitter @CarrieMuskat and listen to her podcast. This story was not subject to the approval of Major League Baseball or its clubs.