MLB.com Columnist
Mike Bauman
Bauman: Trade primes Crew for future success
Prospects Dubon, Pennington add to talent in Milwaukee's strong farm system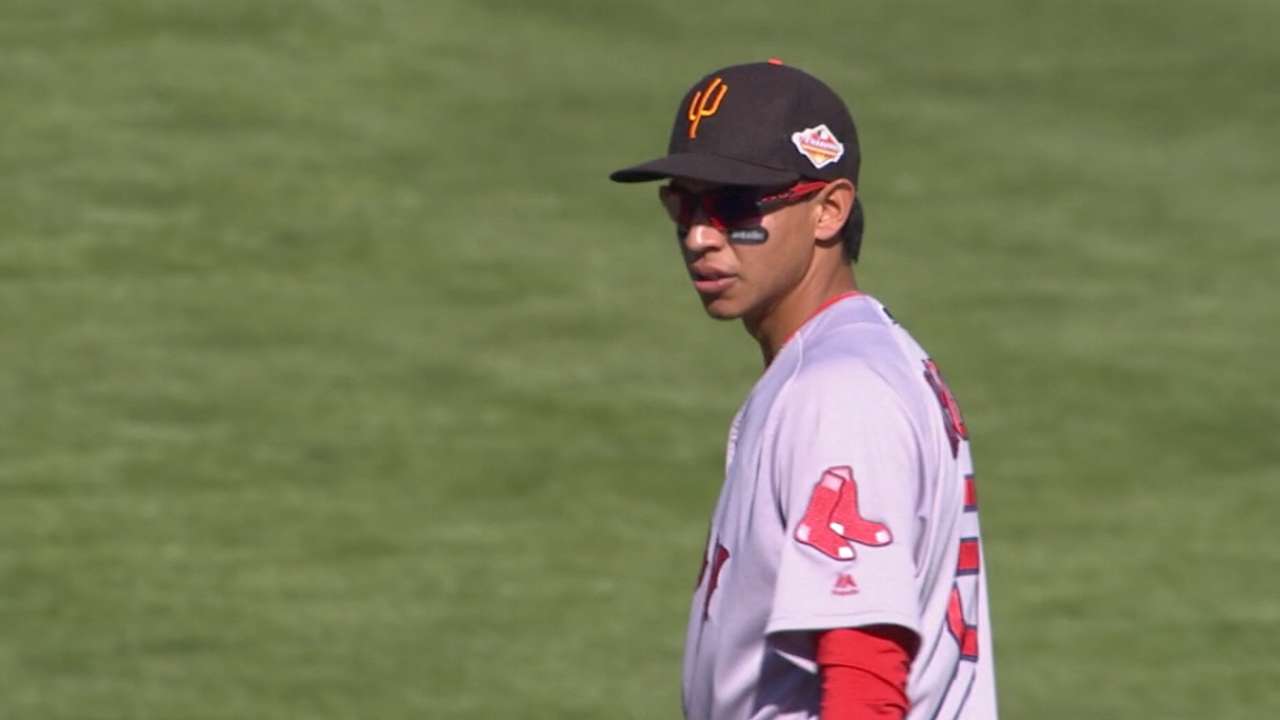 NATIONAL HARBOR, Md. -- There can be no half measures in a full-scale rebuilding project. This is why the Brewers continue to trade established talent for the promise of a brighter future.
Milwaukee announced Tuesday that it had traded reliever Tyler Thornburg to the Red Sox for third baseman/first baseman Travis Shaw, and two prospects, shortstop Mauricio Dubon and pitcher Josh Pennington. The Brewers will also receive a player to be named later or cash.
The trade looks like a long-term plus for the Brewers. The left-handed-hitting Shaw should bring them at least a platoon third baseman, with Jonathan Villar likely moving to second base. Dubon, 22, is a talented infielder, with speed and the ability to make very consistent contact. He will start the season at Double-A or Triple-A. Pennington, 21, is further away, but he has thrown in the high 90s and has considerable potential.
Thornburg will give the Red Sox late-innings depth. His worth is reinforced by this trade, with a contending team giving up substantial talent to get him. But for the Brewers, that is the whole point.
"This is a trade where a team that is anticipating contending next year had a need, and they were very aggressive on a series of players that they wanted to acquire," general manager David Stearns said Tuesday. "We were able to add to our Major League team and add to our farm system. And so it was a deal we couldn't pass up. But this is one of those deals that has a chance to be a win-win for both sides."
This is Stearns' fourth trade of established relief pitching for legitimate prospects. He has traded closer Francisco Rodriguez, then Rodriguez's successor, Jeremy Jeffress, lefty setup man Will Smith, and now Thornburg, who had inherited the closer's role in the second half of the 2016 season.
"I think it's a result of the value we've been able to obtain for the particular players that we've traded," Stearns said about the trades of relievers. "Our strategy is not necessarily to trade relievers for other players. Relievers are really valuable. We had a really strong bullpen this year, and because of that, we've been able to get a lot of value for the players who contributed in those roles."
On the flipside, MLBPipeline.com now rates the Brewers' organization as No. 1. Nine of the Brewers' top 10 prospects have been obtained in the past 18 months. Dubon is now rated No. 9 among the Crew's prospects.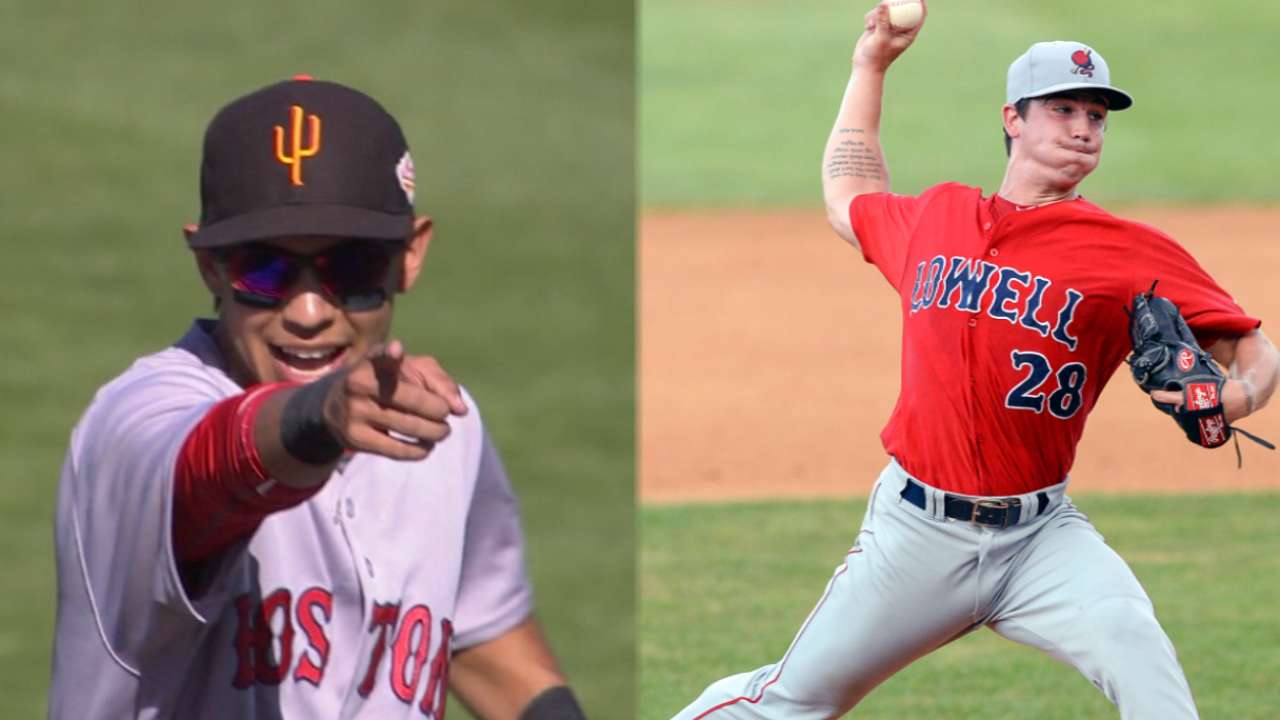 "We set out to acquire, develop and ultimately retain as much young talent as we could, throughout our organization," Stearns said. "That's been our strategy. I'm pleased that we've been able to obtain that amount of young talent. Our goal is to continue that."
The Brewers are compiling an impressive collection of shortstops, too. They brought up their previous top prospect, Orlando Arcia, at the midseason point. Two other shortstops -- Isan Diaz, obtained in a trade with Arizona, and Gilbert Lara -- are listed among their top 10 prospects.
"It's a focus of ours in that we like acquiring athletic players," Stearns said. "Athletic players have the ability to move anywhere on the field, and shortstops are generally among the most athletic players on the field. The result of that is that we've acquired a number of shortstops, and we're fortunate that we do have depth at that position in both the Major League level and throughout our system.
"In the case of Dubon, we think he is a viable Major League shortstop in the future. We also think he has the positional versatility to move off that position if that is his path as a Brewer. We're certainly very excited to bring him into the organization … He's a very athletic, baseball-savvy kid, very strong baseball instincts."
Trading Thornburg will obviously not make the Brewers better in 2017, but that isn't the focus of this organization. Instead, this was another trade that makes the future of the franchise look more promising.
The rebuilding process requires a blend of intelligence, diligence and patience. The Brewers' administration has demonstrated the first two qualities. With patience, only time can tell, but the signs so far are positive.
Mike Bauman is a national columnist for MLB.com. This story was not subject to the approval of Major League Baseball or its clubs.