Nats contribute items to Forde charity auction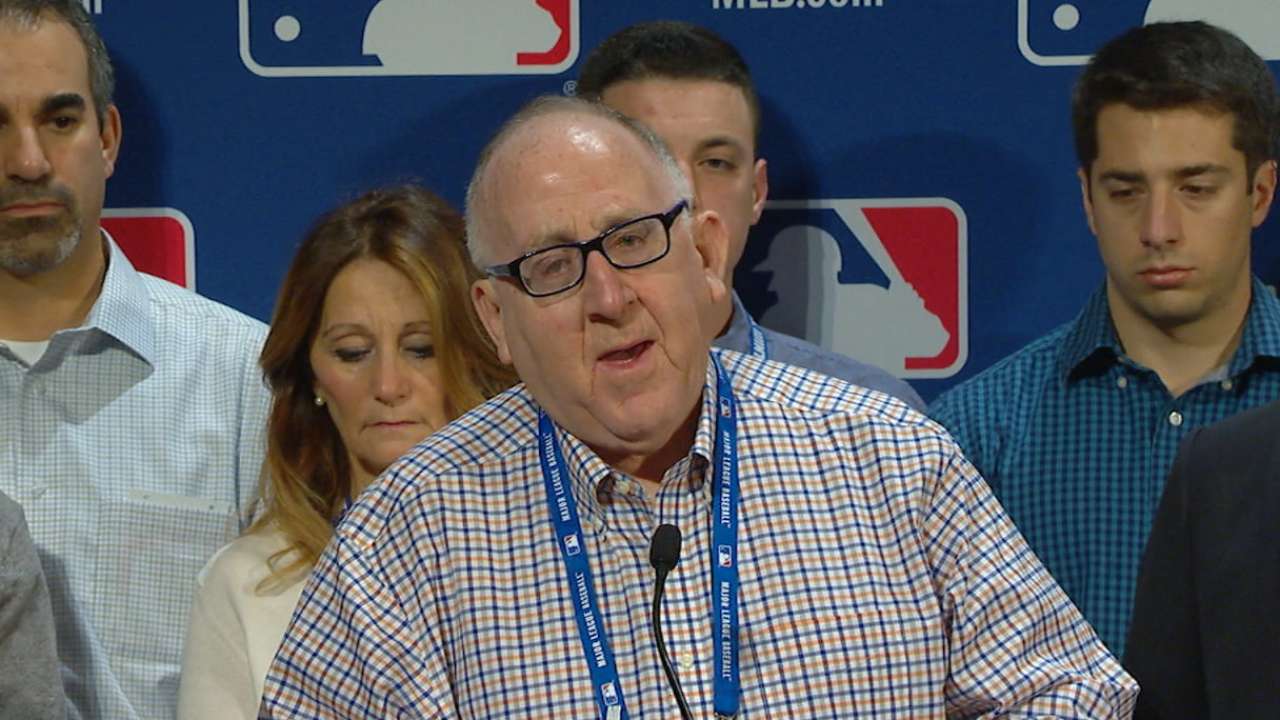 NATIONAL HARBOR, Md. -- The fifth annual Play Ball Charity Auction from Major League Baseball has an added meaning for all 30 clubs considering it will support the renovation of an existing youth baseball and softball field in memory of the late Mets public relations executive, Shannon Forde, who passed away earlier this year after a battle with cancer.
A field in her hometown of Little Ferry, N.J., will be renamed "Shannon Forde Field" and will be renovated to include dugouts with protective fencing and benches, perimeter fencing, bleachers, backstops, scoreboard and field signs.
The Nationals are auctioning off two items: the chance to be a media member for a day and the opportunity to have lunch with the coaching staff.
During its five years in existence, the initiative has raised more than $685,000. The auction is live at MLB.com/Shannon until Thursday at 9 p.m. ET.
Although Amanda Comak, the Nationals' senior director of baseball communications, said she did not know Forde as well as she would have liked, she recalled Forde's kindness to her when she was a reporter and how welcoming Forde was to her when she started working in public relations.
"When I came over to the PR side I really found sort of a kindred spirit with her," Comak said. "The sort of sorority of women in baseball PR, it's really one of the most welcoming, friendly groups that I've ever been a part of, and Shannon was at the forefront of that.
"My first Winter Meetings on the PR side we were seated right behind Shannon and Jay [Horwitz], and she turned right around and was like, 'It's so great to have you here.' Just so welcoming. I sat in that press conference today thinking that I really wish she could have seen how much people cared."
Jamal Collier covers the Nationals for MLB.com. Follow him on Twitter at @jamalcollier. This story was not subject to the approval of Major League Baseball or its clubs.