Tix, meet-and-greet with Altuve up for bid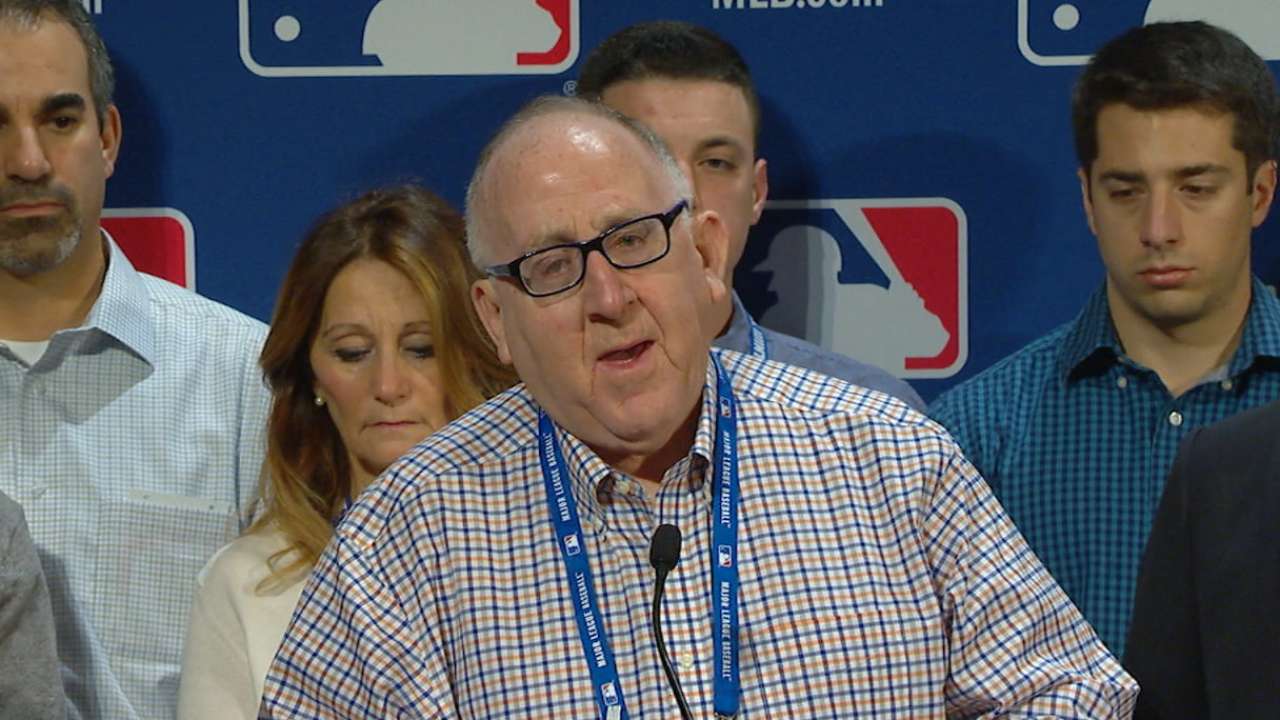 NATIONAL HARBOR, Md. -- Astros fans have a chance to bid for a meet-and-greet with All-Star second baseman and two-time batting champion Jose Altuve as part of a prize in MLB's annual "Play Ball" auction initiative, which this year will help dedicate a youth baseball and softball field in the name of late Mets staffer Shannon Forde.
The winning bidder will receive four field-box tickets and the opportunity to watch batting practice from the field, where they can meet Altuve, who finished third in American League Most Valuable Player voting last season. Altuve was named the MLB Player of the Year in the Players Choice Awards, and also won his third consecutive Silver Slugger Award.
• Play Ball auction honoring late Mets staffer Forde
Inspired by Major League Baseball's numerous employees and friends who have been affected by cancer, "Play Ball" has raised more than $685,000 since its inception five years ago. Proceeds from this year's event will go toward renaming a field in Forde's hometown of Little Ferry, N.J., to "Shannon Forde Field."
Major League Baseball and the Mets will also use funds to renovate the field by adding dugouts with protective fencing and benches, perimeter fencing, bleachers, a backstop, a scoreboard and field signs. Money will also go toward enhancing youth programming at the complex.
Forde, who spent more than two decades in the Mets' organization, succumbed to breast cancer in March at age 44.
"I knew Shannon for many years," said Gene Dias, the Astros' senior vice president of media relations. "She was beloved by the PR family in baseball. She truly cared about her players a great deal. The players really respected her because she cared so much, and they saw that."
Brian McTaggart has covered the Astros since 2004, and for MLB.com since 2009. Follow @brianmctaggart on Twitter and listen to his podcast. This story was not subject to the approval of Major League Baseball or its clubs.