MLB.com Columnist
Alyson Footer
Stars come out to celebrate Under Armour deal
MLB launches partnership with Under Armour and Fanatics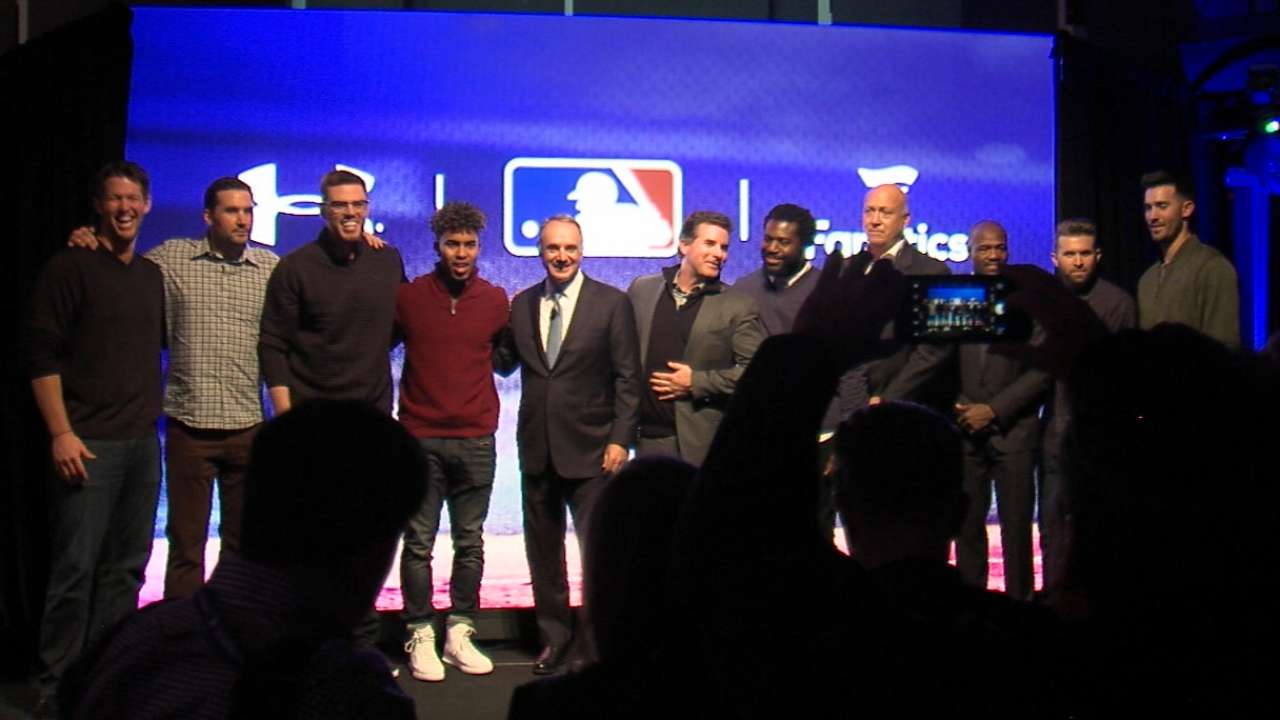 NATIONAL HARBOR, Md. -- A uniform partnership between Major League Baseball, Under Armour and Fanatics was consummated in All-Star fashion on Monday, with several of the game's biggest stars gathering to celebrate a landmark deal that will -- literally -- change the look of the modern-day ballplayer.
Beginning in 2020, Under Armour will be the exclusive provider of all on-field uniform components, including jerseys featuring Under Armour branding, for all 30 MLB teams. The 10-year deal, announced earlier on Monday, was met with rousing approval from several players who have been Under Armour fans for years, and who are looking forward to further enhancing their athletic wardrobes with UA gear.
• Under Armour, Fanatics, MLB strike uniform deal
Among the All-Stars who joined dignitaries from MLB, Under Armour and Fanatics at a rocking party at the Pose Lounge atop the Gaylord National Resort & Convention Center Monday night were Indians shortstop Francisco Lindor, Reds second baseman Brandon Phillips, Braves first baseman Freddie Freeman, Twins second baseman Brian Dozier, Red Sox Cy Young Award winner Rick Porcello, Dodgers pitcher Clayton Kershaw and Nationals first baseman Ryan Zimmerman.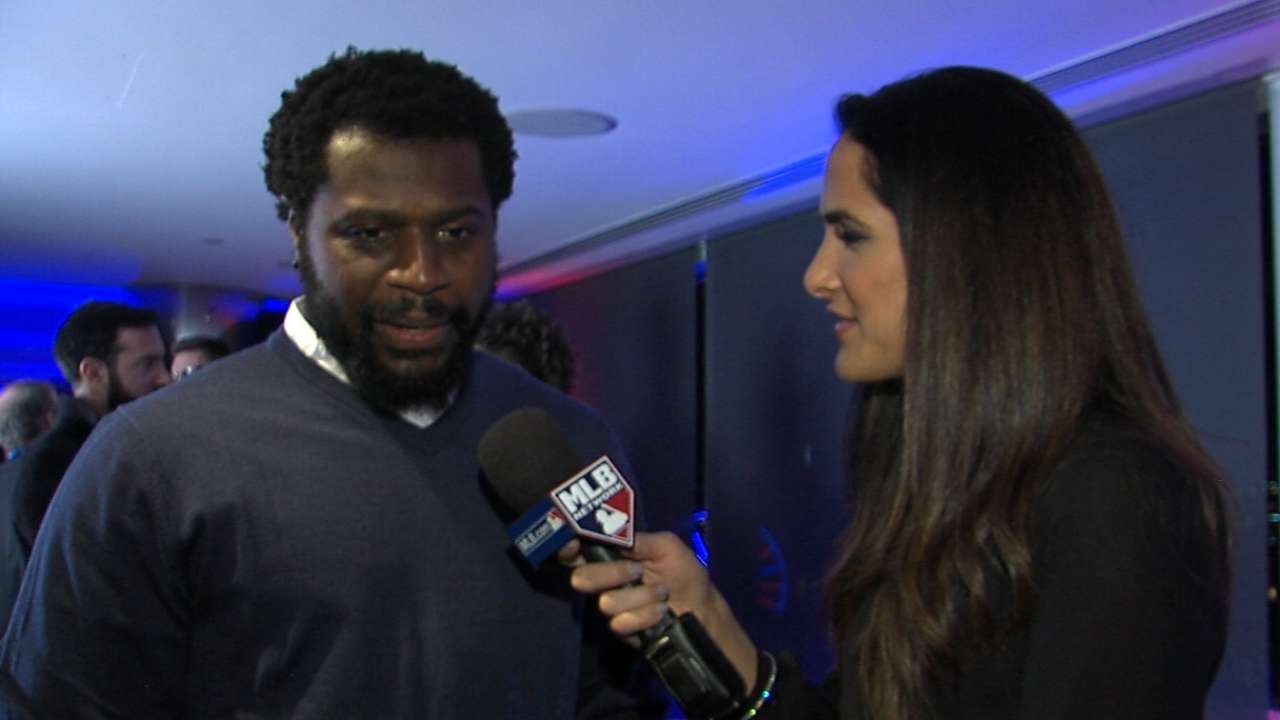 Hall of Famer Cal Ripken Jr. was also in attendance, along with Olympic gold medalists Lindsey Vonn and Nastia Liukin.
"My first cleats I had in baseball were Under Armour," Kershaw said during a round-table discussion hosted by MLB Network's Harold Reynolds. "Seeing where it's come from and to where it is now, kind of taken over the game. ... It's pretty cool."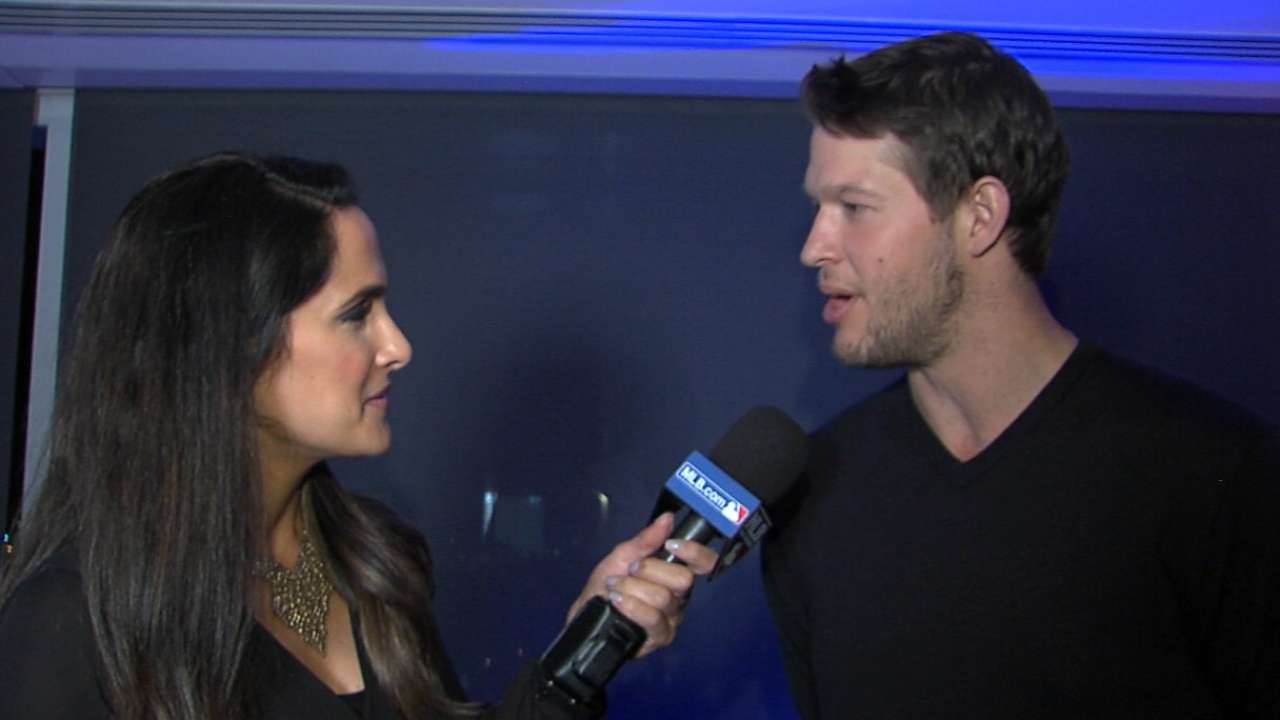 The collaborative partnership will provide cutting-edge on-field apparel for players, as well as the most responsive and significant merchandise assortment ever available for fans.
Under Armour, a popular brand among young people, is viewed as a logical partner for MLB, which has dedicated much of its time and resources to making the game more appealing to the younger demographic.
Commissioner Rob Manfred, who began the youth-themed Play Ball initiative soon after he began serving in his current position, sees the deal with Under Armour as another sound mechanism to draw in young fans, many of whom witnessed an epic postseason that ended with a breathtaking seven-game World Series between the Cubs and Indians.
"We see this deal as an opportunity to elevate our brand by associating with another great brand," Manfred said. "Under Armour is a young, dynamic brand, and we think it's really going to help us in our effort to attract the next generation to the game."
The handshake that made it all official. #IWILL pic.twitter.com/fxqJ7vJVKZ

— Under Armour (@UnderArmour) December 6, 2016
Ripken, who oversees the Cal Ripken Baseball League and also works as a special advisor to the Commissioner on youth programs and outreach, also views the partnership as the right fit.
"We set out to try to do the right thing by the kids and give them experience, give them all the tools that they need to fulfill their dreams," Ripken said. "Under Armour has been a big part of that. It doesn't stay in the stores very long. It always comes out and they are always looking for the newer and better things. It is the cool brand. It is what all of them want. It's the perfect partnership for us."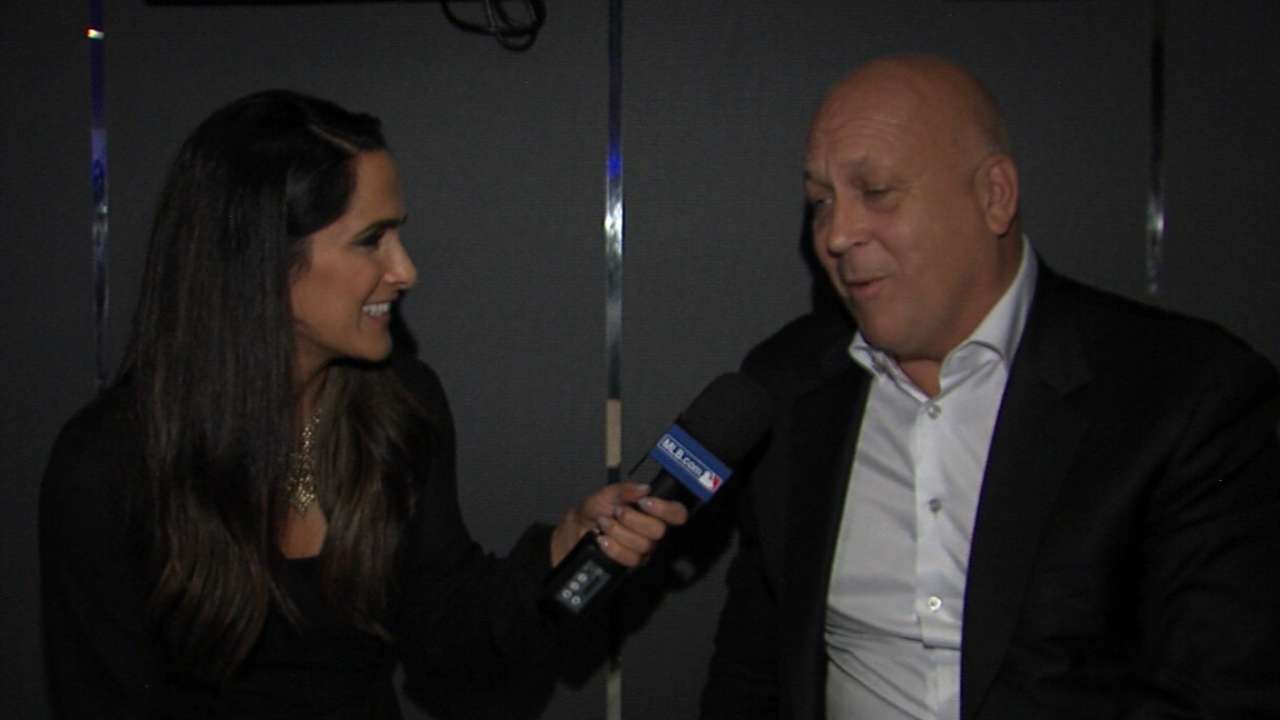 Under Armour founder and CEO Kevin Plank, who started the franchise when he was in his early 20s two decades ago, spoke glowingly of the pact with MLB, the company's first uniform deal with one of the four major professional sports leagues.
"For us, we couldn't start in a better place," Plank said. "It is a big deal for us. We've had a long history in doing great team deals, whether it's collegiate deals like Notre Dame, Auburn, Maryland; whether it's deals that we've done in football over in Europe. This one [with MLB] involved the ability to take on 30 teams at once, and it's a landmark moment for our company."
Lindor recalled the first time he wore Under Armour gear, around the age of 8, as a kid growing up in Puerto Rico.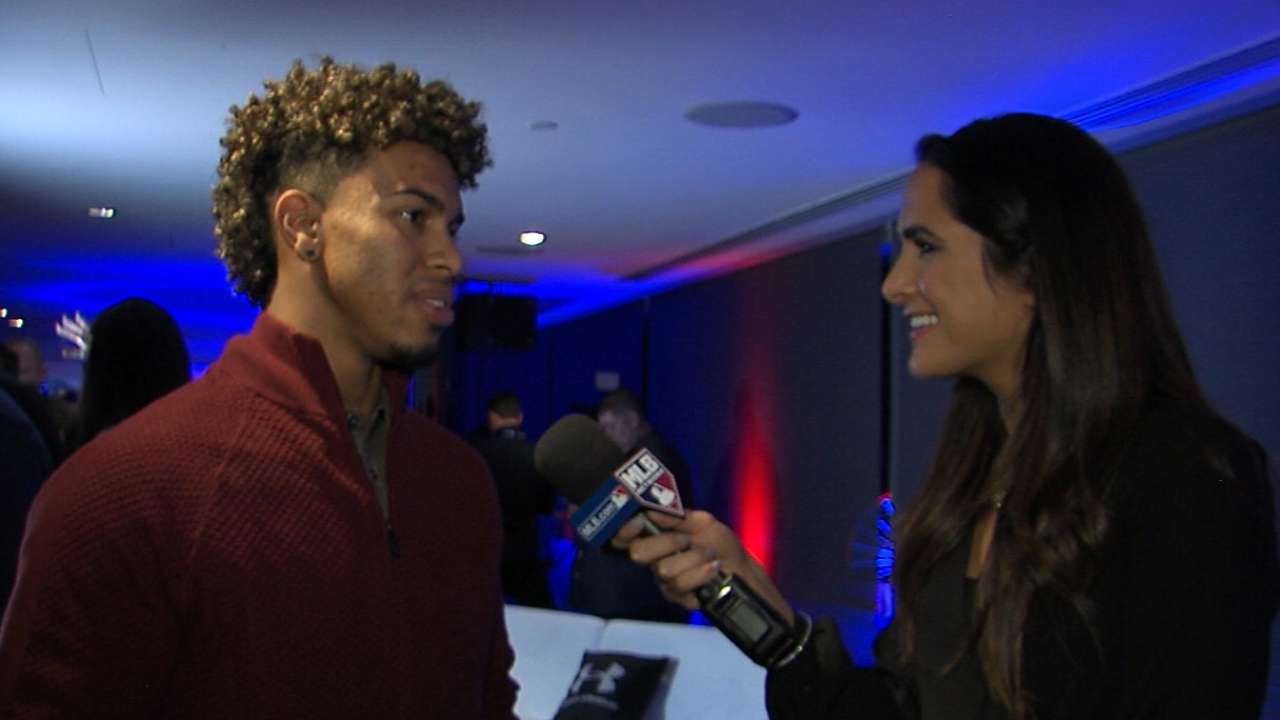 "They had the [tops with] white and blue and different colors on the arm, I remember [when] that one came out," he said. "And I saw one of the football players wearing it, and I put it on and I loved it. That was the first time I put on Under Armour.
"Later on, seeing them, seeing them wearing it, I was like, that looks pretty cool, I want that one. They look good, they are playing good; I want it, too."
Alyson Footer is a national correspondent for MLB.com. Follow her on Twitter @alysonfooter. This story was not subject to the approval of Major League Baseball or its clubs.