Bucs offering unique experiences in 'Play Ball' auction
Bids for meet and greet with Hurdle, autographed bat from Marte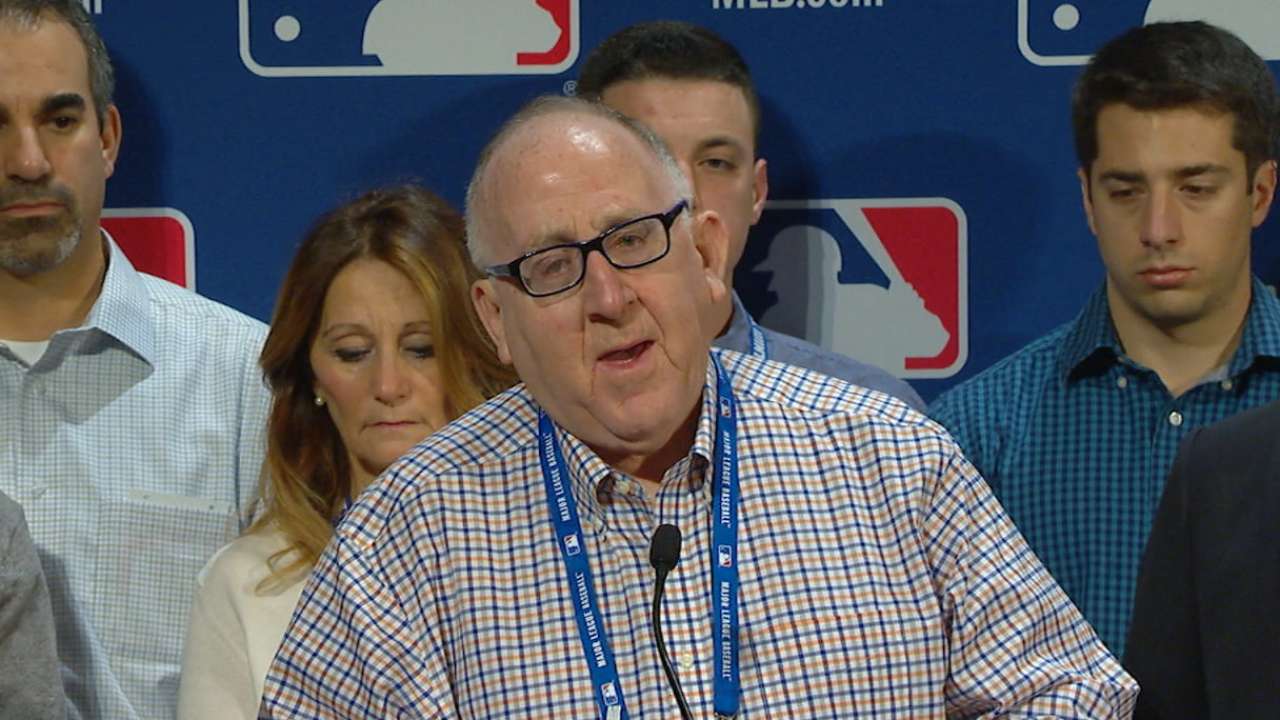 NATIONAL HARBOR, Md. -- This year, proceeds from the "Play Ball" charity auction held during the Winter Meetings will go toward the renovation of a youth field in memory of Shannon Forde, the former Mets public relations employee who lost her battle with cancer earlier this year.
The Pirates have two items up for auction: a meet-and-greet with manager Clint Hurdle that also includes passes to watch batting practice from the field, plus an autographed bat and meet-and-greet session with Starling Marte.
This is the fifth straight year of the auction, in which Major League Baseball, MLB Advanced Media, MLB Network and all 30 clubs offer unique baseball experiences to raise awareness for a special cause.
Her passing was felt throughout the baseball industry, which has now pulled together in support.
"Shannon was one of the few individuals who was respected and liked by everybody associated with the game of baseball," said Pirates director of baseball communications Jim Trdinich. "She is missed by her colleagues, family and everyone who came in contact with her. A truly great human being."
This year, the auction will support the field's renovation and youth programming in memory of Forde. The field in her hometown of Little Ferry, N.J., will be renamed Shannon Forde Field.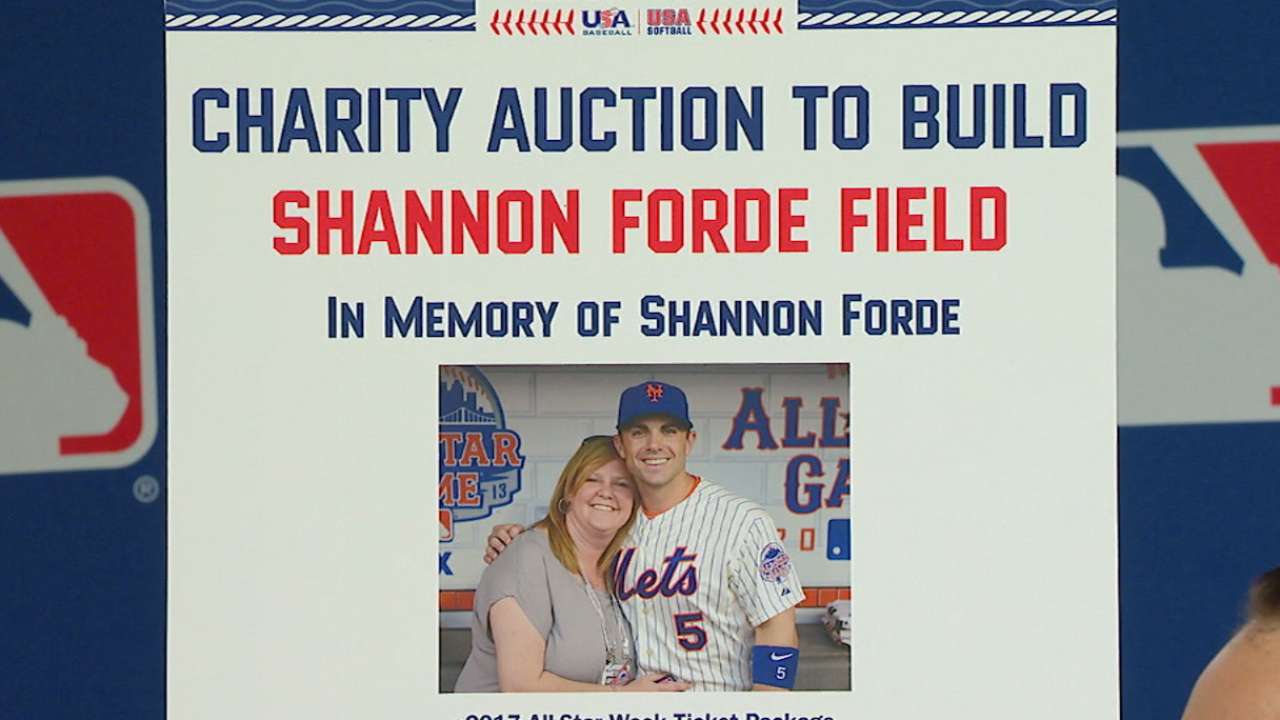 "The Shannon Forde Field will be exactly across where she grew up in Little Ferry, New Jersey," said Jay Horwitz, a longtime member of the Mets public relations department. "It was her parents' house. It's the same field she played on with her sister Alicia and her niece when she was a kid. It's the same field that her father Mike coached softball for years and years.
"It's the same field which her young kids, Nicki and Kendall, will play for years and years. Nicki is 9 and Kendall is 6, and they probably don't know what kind of a person her mother was. Hopefully, in years to come, when they look up and see Shannon Forde Field, they get an idea of what kind of mom they had."
The auction is now live at MLB.com/Shannon and runs until Thursday at 9 p.m. ET. Other available items include two tickets to all major events during the 2017 All-Star week in Miami along with a meet-and-greet session with Joe Torre.
Adam Berry has covered the Pirates for MLB.com since 2015. Follow him on Twitter and Facebook, read his blog and listen to his podcast. This story was not subject to the approval of Major League Baseball or its clubs.