MLB.com Columnist
Phil Rogers
Leyland, Torre have eyes on Classic title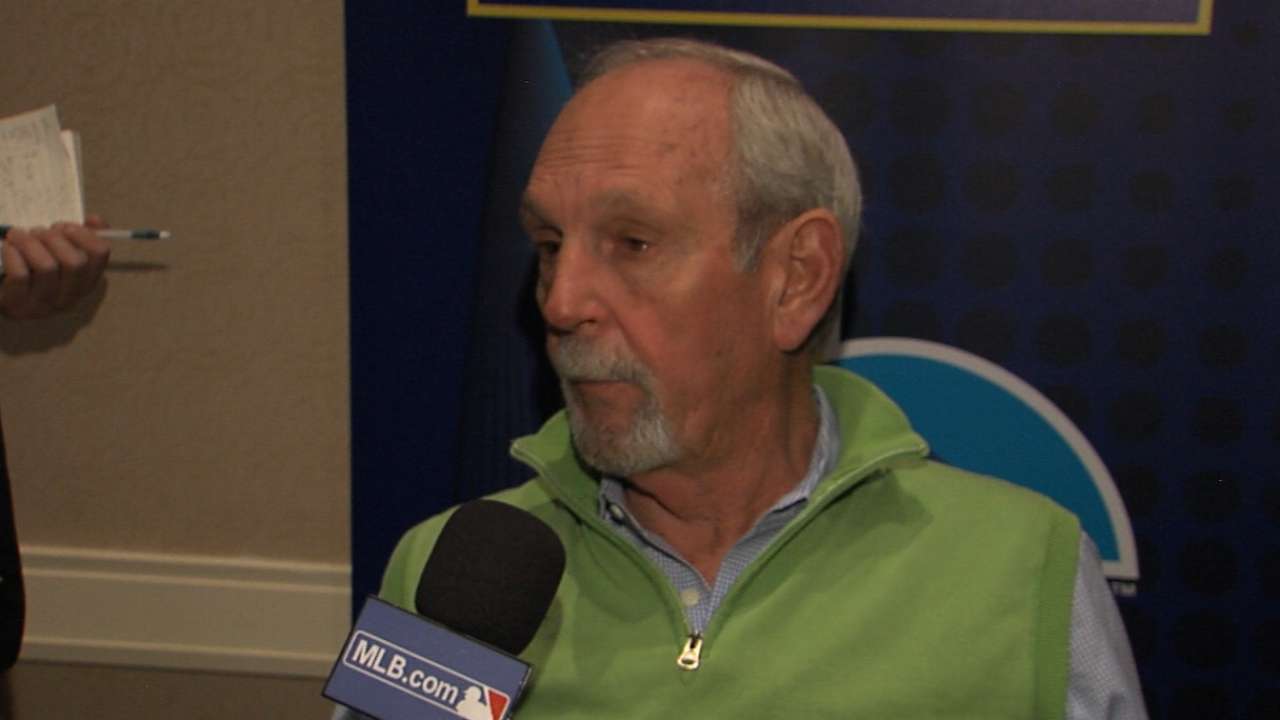 NATIONAL HARBOR, Md. -- Joe Torre has vivid memories of a sinking feeling after the United States team he managed lost back-to-back games in the 2013 World Baseball Classic, falling short of a trip to the championship round. He's working to help the next Team USA manager, Jim Leyland, get a ride all the way to the finals next March.
While Classic rosters remain a work in progress, Leyland suggests one major change in approach this time around.
• Buy tickets to the World Baseball Classic
The United States is strongly considering a plan to increase its supply of starting pitchers, which would allow Leyland to use two pitchers who are accustomed to starting per game early in the event, when conditioning and pitch limits restrict them from going deep into games.
"It could be one of those situations where [a starter goes] 3 2/3, 4 2/3 innings and then you get an out with a relief pitcher, so a starter can pitch the way he's programmed," Leyland said. "These are possibilities, not etched in stone. But I can assure all the teams we're going to take care of their players to the best of our abilities."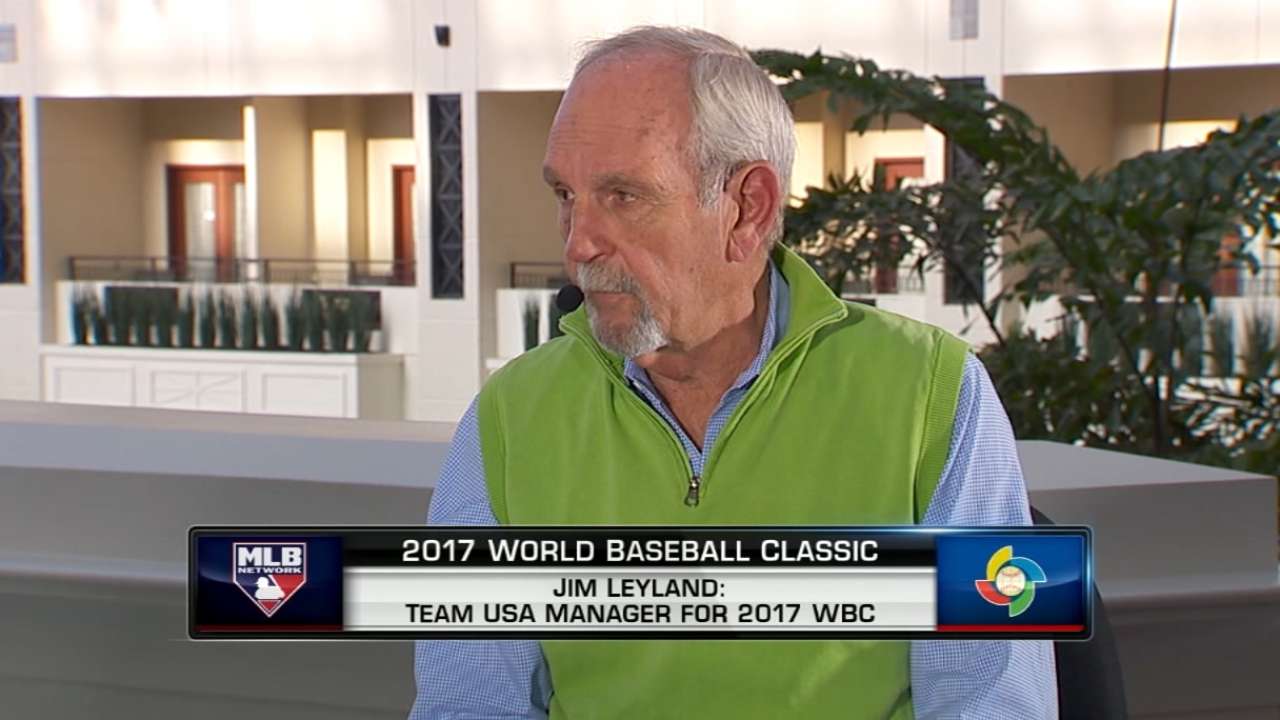 National League Cy Young Award winner Max Scherzer, the Rays' Chris Archer, the Blue Jays' Marcus Stroman and the Royals' Danny Duffy have committed to participate. Leyland also spoke with Justin Verlander, the ace for his Tigers teams before Leyland retired in 2013, on Monday about possibly participating.
• Star power: 30 players confirmed for Classic
Team USA has advanced to the championship round only once in the three previous WBCs, compiling a 10-10 record. Those teams generally had four starting pitchers on the roster, with as many as 10 relievers.
Torre believes the quality of the staff can be improved by getting more innings from starting pitchers, using them in tandem to get a game into the late innings.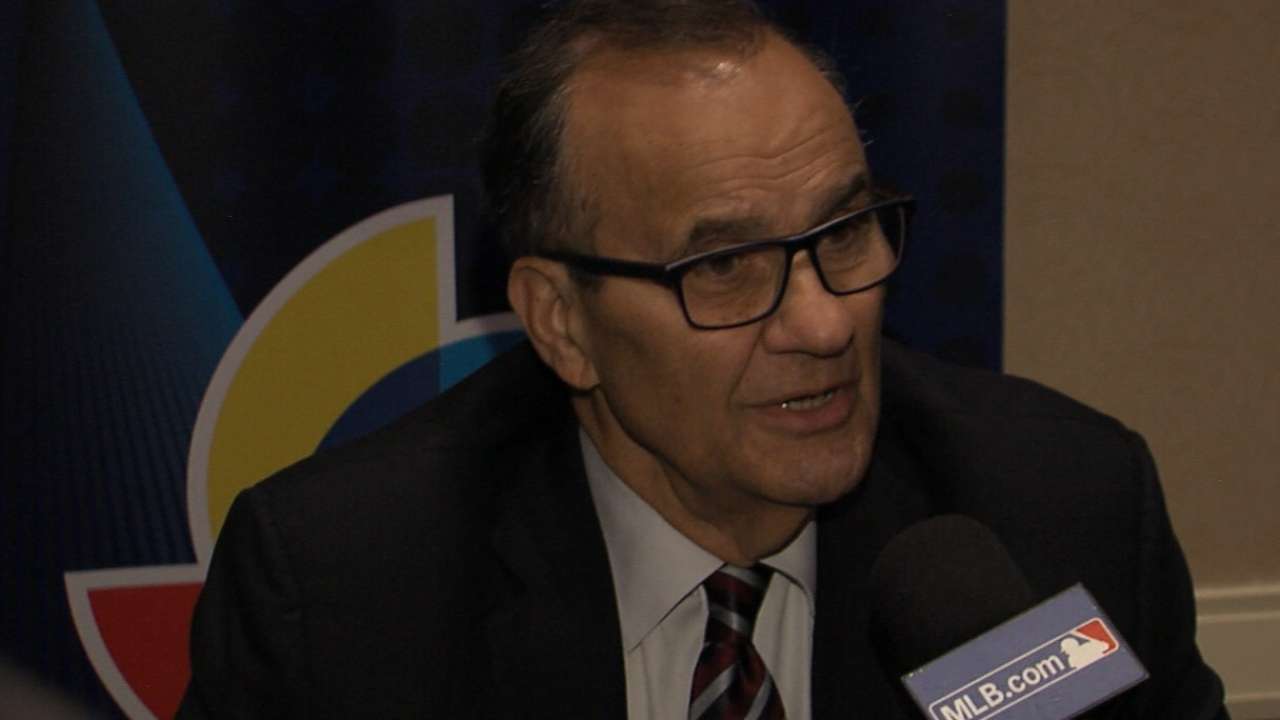 "That's what Jimmy and I have talked about," said Torre, the Hall of Fame skipper who is serving as Team USA's general manager. "That's something, again they pitch like starting pitchers, but we'd only do that if we talked to their pitching coach and manager and made sure they're comfortable with it. We'd never surprise anybody in doing something they weren't comfortable in doing."
Team USA has been assigned to Pool C, where its competition will be the Dominican Republic, Canada and Colombia. The USA's first game is scheduled for March 10 at Marlins Park in Miami. Two teams advance from that pool to the second round in San Diego.
The championship round is set for Dodger Stadium March 20-22. Torre said that it's possible that Clayton Kershaw could be added to make a start in that round if the U.S. advances.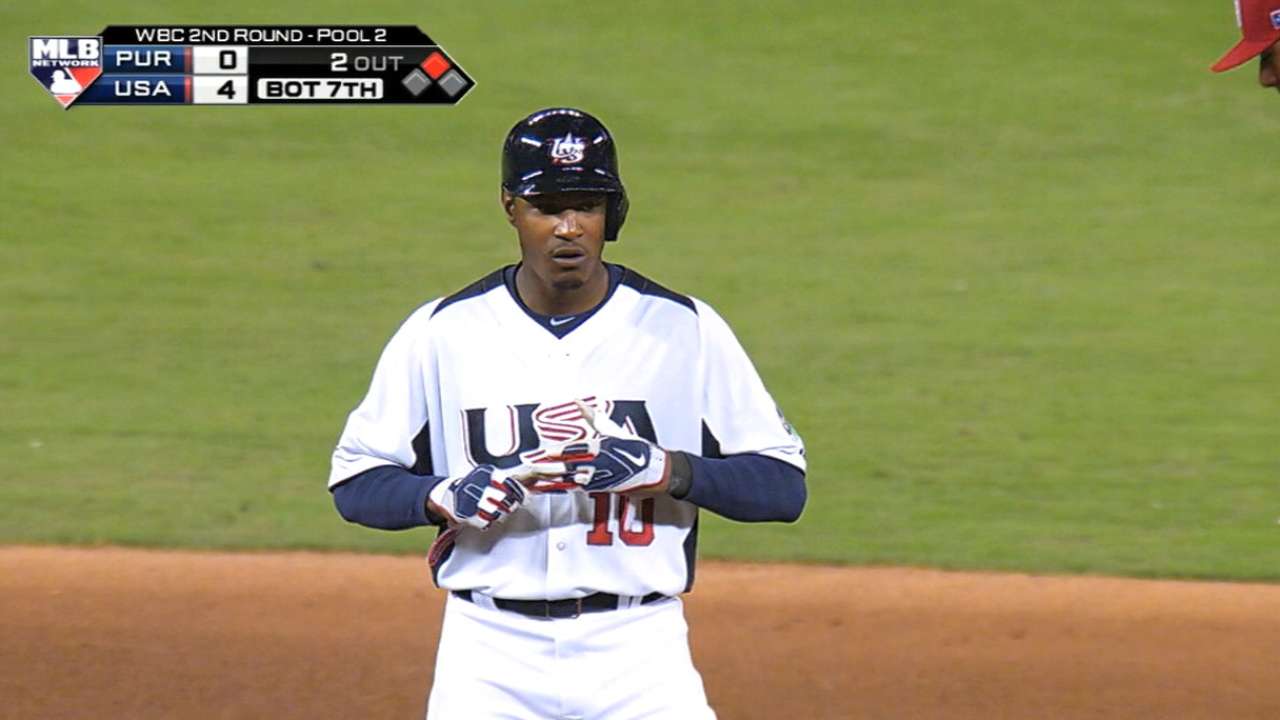 The Team USA roster figures to be loaded.
The commitments announced by Major League Baseball on Monday included Nolan Arenado, Buster Posey, Andrew McCutchen and Adam Jones. Leyland said that Marlins outfielder Christian Yelich has also committed, and there's a chance that Giancarlo Stanton will join him.
Leyland said Ian Kinsler is a strong possibility.
Neither Mike Trout nor Bryce Harper has committed. Torre said he hasn't had any conversations about Trout, the American League Most Valuable Player, but it's clear that the U.S. would love to have him. Leyland recalled that Angels manager Mike Scioscia was reluctant to allow Trout to participate in 2013 because he was only entering his second full season in the big leagues.
Reds outfielder Billy Hamilton told MLB.com last weekend that he'd love to participate.
"My agent told me they're going to ask [Mike] Trout and [Bryce] Harper and all those guys if they want to play," Hamilton said. "If they don't play, they'll go to other guys. It's something they've earned. I can't do anything about it, I want to play. I'm excited about it."
Hamilton would be an intriguing piece.
"I don't have to play every single day," he said. "I'll do what I did [for Cincinnati] in 2013, come in the seventh, eighth inning, steal a base, win the game and go out the next day. I just want to play. I just want to be on the roster."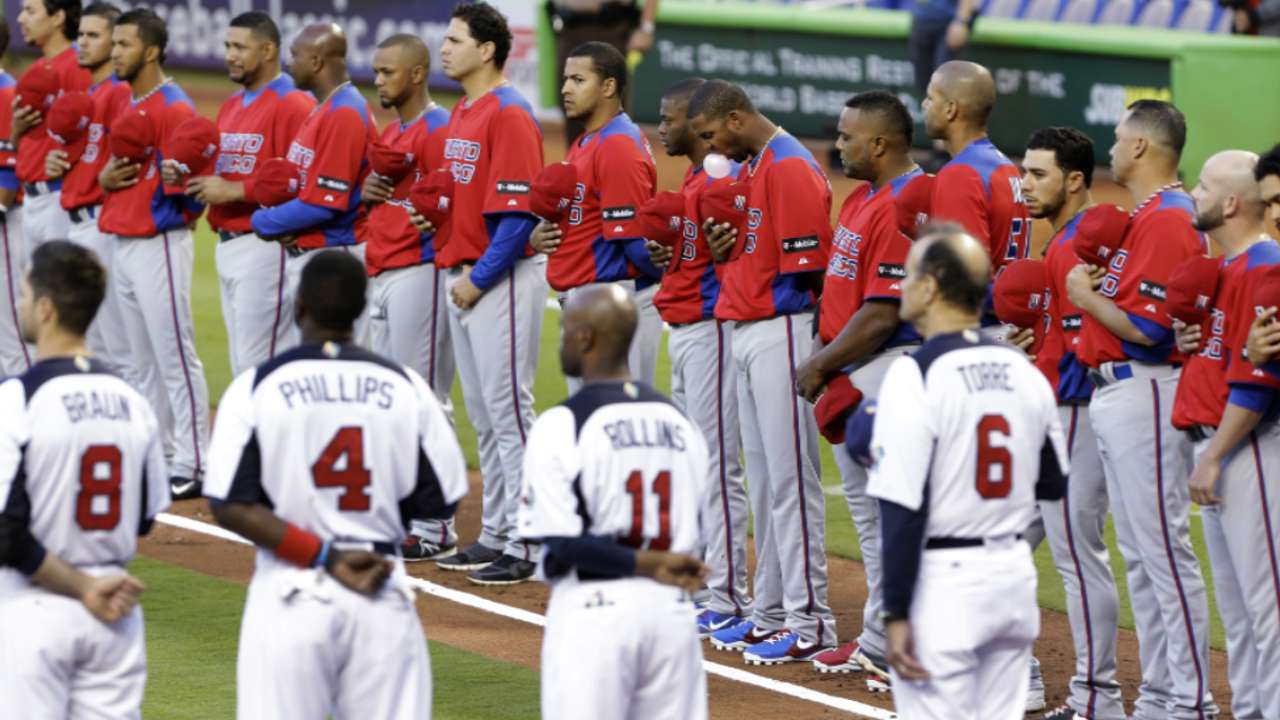 While Javier Baez has committed to playing for Puerto Rico, there currently are no members of the World Series-winning Cubs on the United States' provisional roster. Anthony Rizzo played for Italy in 2013 and would be an excellent addition to Team USA, along with NL MVP Kris Bryant.
Torre said Team USA is in discussion with some Cubs, but rest is a primary issue after playing until November. "It's a long season [when you play in the World Series]," he said. "It's a long, nice season."
Torre did confirm that Indians reliever Andrew Miller has committed despite throwing 19 1/3 innings over 10 appearances in the postseason.
"He's on the initial list," Indians president of baseball operations Chris Antonetti said. "I think Andrew is still working through what makes sense for him."
Leyland said plans are being finalized for Team USA to play exhibition games in Fort Myers, Fla., against the Twins and Red Sox before traveling to Miami for the Classic. The Hall of Fame manager is thrilled to get the chance to put on a uniform again.
"It's a nice opportunity for me," Leyland said. "But this is not a party. We want to win. I can't imagine what that would feel like. I'd love to find out."
Phil Rogers is a columnist for MLB.com. This story was not subject to the approval of Major League Baseball or its clubs.