Cubs looking to bolster back end of bullpen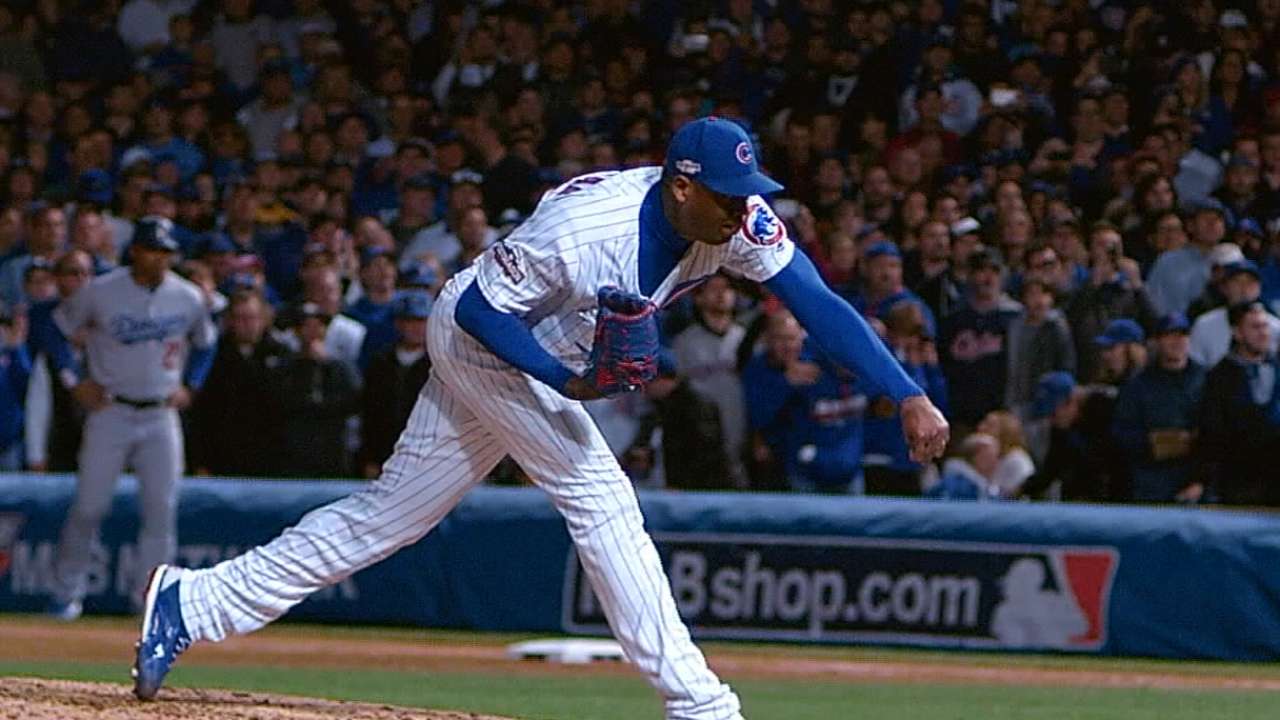 NATIONAL HARBOR, Md. -- Will the Cubs have a new closer in 2017? It's hard to say, general manager Jed Hoyer said Monday.
"I definitely think we'll bolster the bullpen," Hoyer said on the first day of baseball's Winter Meetings. "Whether we do that by adding a number of good relievers or by adding a guy who's a known closer, I'm not sure."
With Mark Melancon signing a four-year, $62 million deal with the Giants on Monday, and free agents Aroldis Chapman and Kenley Jansen seeking mega deals of their own, the Cubs are more likely to trade for a closer. There were reports that they were one of several teams talking to the Royals about closer Wade Davis, a two-time All-Star who will be a free agent after the 2017 season.
Davis, 31, who is slated to earn $10 million next season, was a dominant set-up man for Greg Holland before shifting to closer following Holland's injury. The right-hander has posted a 1.18 ERA with 47 saves over 185 games the past three seasons. Plus, Cubs manager Joe Maddon knows Davis from their time together in Tampa Bay (2009-2012).
The Cubs also have in-house options, including Hector Rondon, Pedro Strop and Carl Edwards Jr. Rondon and Strop both missed time in August because of injuries.
"I don't think either [Rondon or Strop] was able to get back to where they were after their injuries," Hoyer said. "I don't think we rushed them back; I don't think anyone was to blame. The playoffs were going to start and we didn't have the ability to delay them. Both guys probably didn't have a chance to get their legs underneath them and really get back to throwing well in the postseason.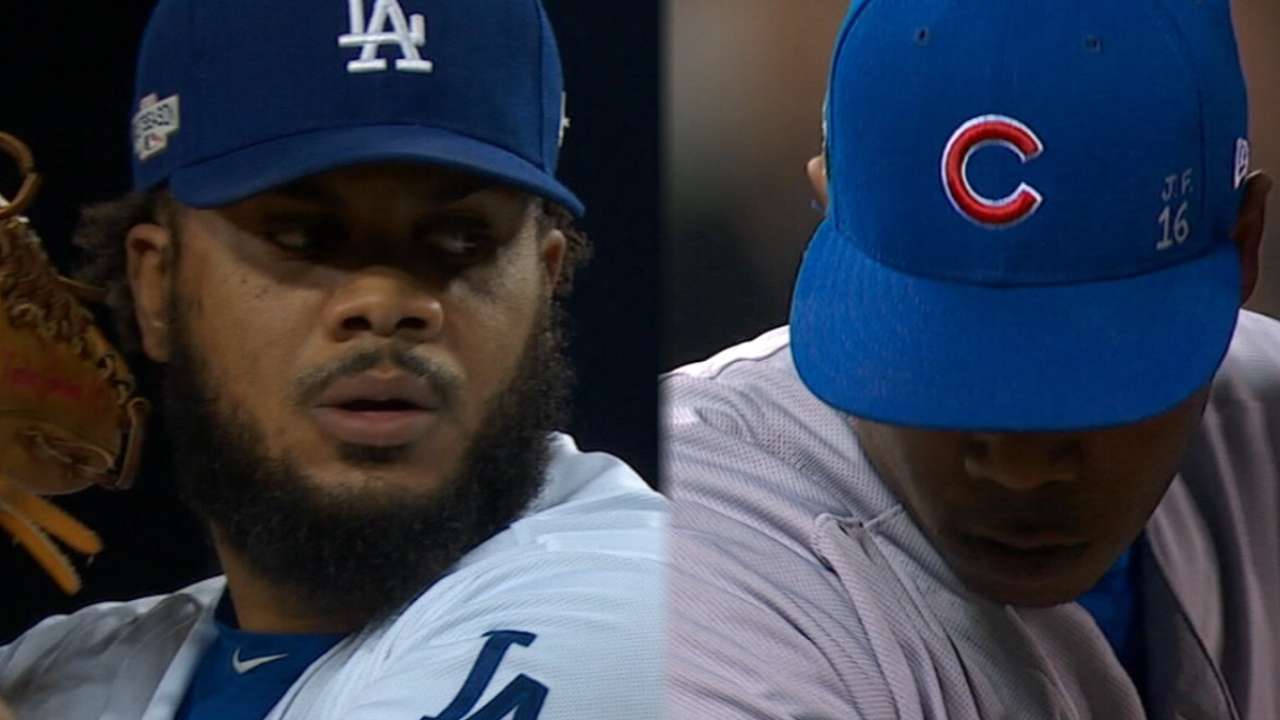 "From Joe's perspective, the playoffs aren't a time to put a guy out there, see what they have, gain confidence, allow them to get comfortable on the mound," Hoyer said. "Every inning in the playoffs is high leverage. I don't think either of those guys was able to get back to their performance level."
The Cubs had the best starting staff in the Major Leagues (2.96 ERA) but felt they needed Chapman for the postseason, and acquired him in July from the Yankees for top prospect Gleyber Torres. The hard-throwing lefty was key, leading all Cubs pitchers in postseason appearances (13) and all Chicago relievers in playoff innings (15 2/3).
"I think the postseason was reliever-centric," Hoyer said. "Bullpens have always been really valuable but the way they were used and talked about, and not just this postseason but the last two or three postseasons, I think people are putting a lot of financial importance in having a good bullpen.
"By making that move [for Chapman], we showed we agree with that to a certain extent. To get those really difficult final outs in the postseason, having an elite guy is a huge advantage."
Edwards is an intriguing option. The Cubs were careful regarding the right-hander's usage after he missed time in 2014 with a tender shoulder but they could actually protect him in the closer's role because Edwards would be used in obvious save situations.
"We protected him this year and I think he benefitted from it," Hoyer said of Edwards. "Every year we have to assess where we are and how much we can use him."
With Mike Montgomery projected for the rotation, the Cubs also are looking at adding starting pitching so they have more depth.
"I think it's safe to say we're kicking the tires on any pitching that's available," Hoyer said. "We're not spending a lot of time on bats, we're spending our time on arms."
Carrie Muskat has covered the Cubs since 1987, and for MLB.com since 2001. She writes a blog, Muskat Ramblings. You can follow her on Twitter @CarrieMuskat and listen to her podcast. This story was not subject to the approval of Major League Baseball or its clubs.