Mariners enter Meetings targeting rotation help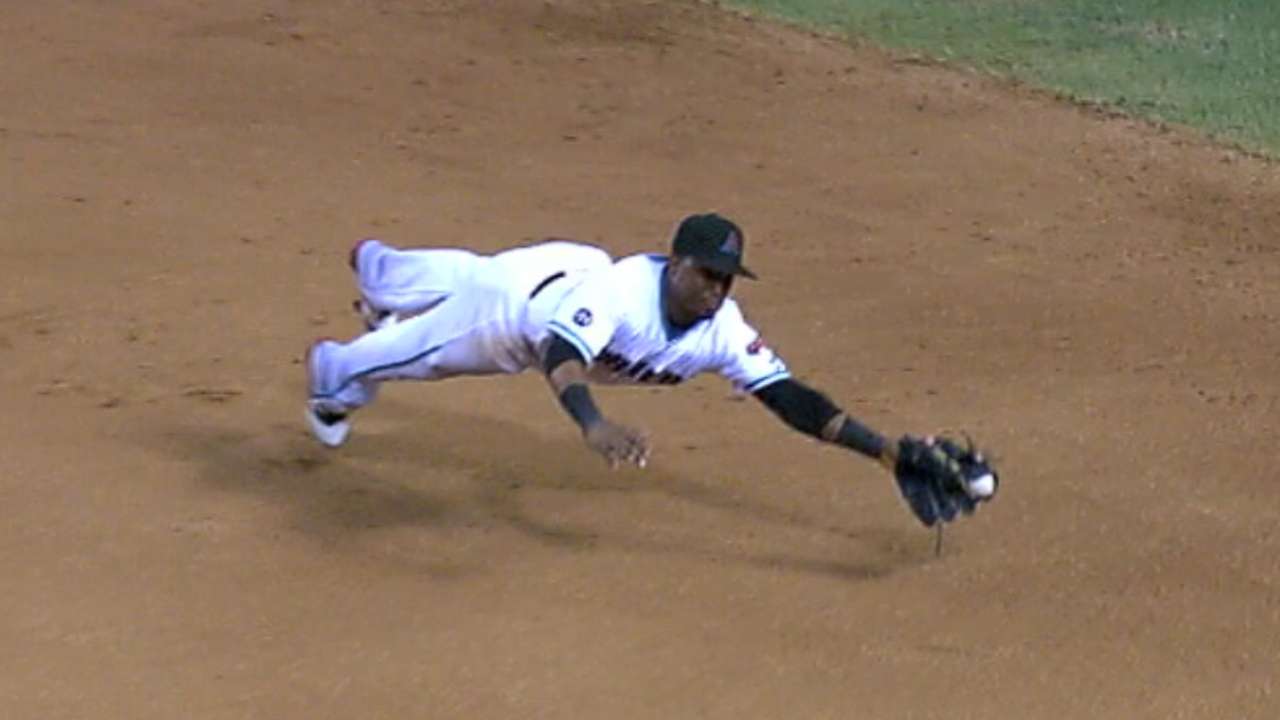 NATIONAL HARBOR, Md. -- Jerry Dipoto has been a man of action already this winter, but the Mariners general manager -- like the vast majority of baseball's top executives -- spent most of Monday talking about potential trades and free-agent prospects without making any moves on the opening day of the Winter Meetings.
While the Dodgers signed free-agent starter Rich Hill to a three-year, $48 million deal and the Giants agreed to a four-year, $62 million pact with closer Mark Melancon, most teams didn't generate headlines right out of the gate at the four-day gathering at the Gaylord National Resort & Convention Center.
And that was true as well of the Mariners, who came to the Meetings having already pulled off six trades and two free-agent signings in the previous four weeks of the offseason. One of those deals -- sending Taijuan Walker as part of a five-player swap to the D-backs that brought back shortstop Jean Segura -- created a need for a rotation boost, and that was Dipoto's primary focus on Monday.
"We've had a fair amount of discussion, both in our room talking about different targets and we talked to a couple different teams, but nothing that is imminent," Dipoto said. "The most-likely scenario, if we do anything here in D.C., it would be via trade."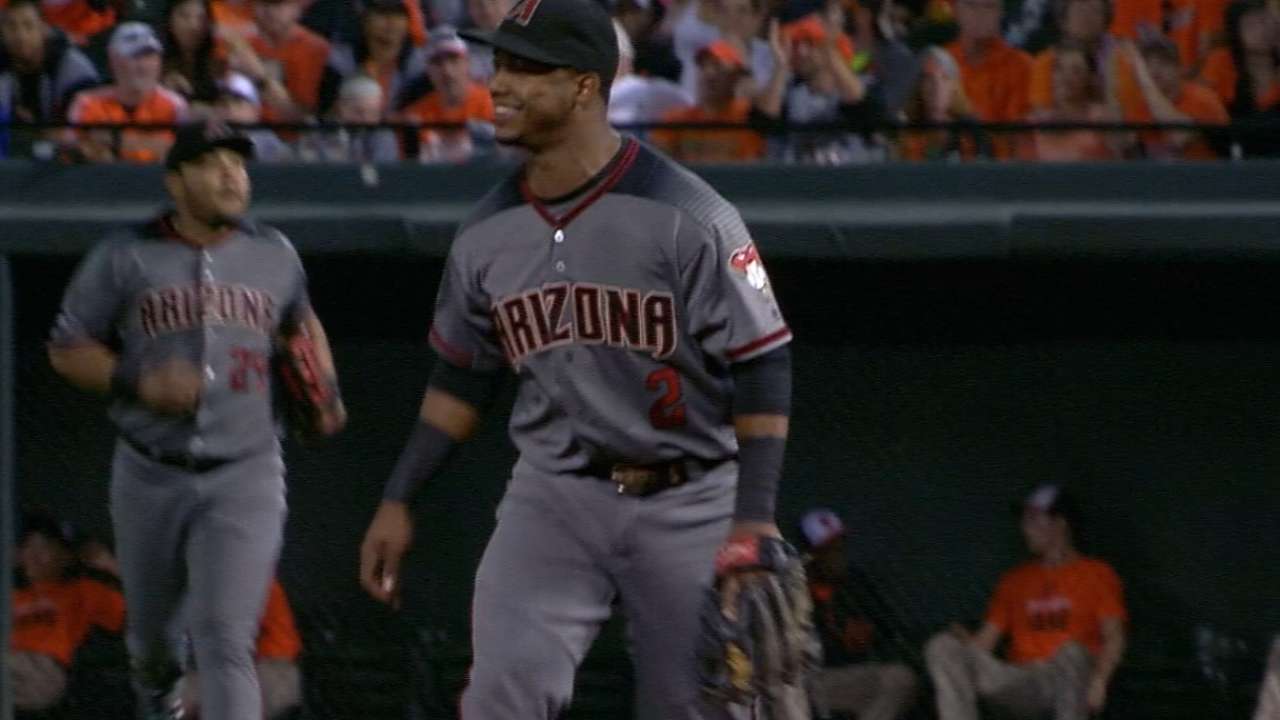 The Mariners search for a starter is not exactly a unique pursuit among the 30 teams gathered about 10 miles south of the nation's capital.
How many are searching for similar pitching help?
"Twenty-nine other clubs," Dipoto said.
Hill's signing leaves Jason Hammel and Ivan Nova as the two next available starters on most team's rankings. The ensuing group consists of veterans like Doug Fister and Colby Lewis and bounceback candidates such as Derek Holland, Tyson Ross, Brett Anderson and C.J. Wilson.
But Dipoto believes that group may be slow to sign, particularly given the unusually heavy activity among trade partners this winter, due to the shortage of quality free agents.
Dipoto certainly hasn't shied away from the trade market. And while the Mariners don't appear to have the elite-level prospects required to compete for White Sox ace Chris Sale and perhaps Rays right-hander Chris Archer, they could look to put together a package for a mid-level rotation piece.
The Mariners are shopping veteran outfielder Seth Smith, according to a Major League source, and they conceivably could package him with a Minor League prospect to land a veteran pitcher.
Finding a willing partner is the challenge. While names like Danny Duffy of the Royals and Collin McHugh of the Astros were tossed out as possibly being available on the Winter Meetings rumor mill on Monday, realistically their teams are looking to add pitching, not subtract.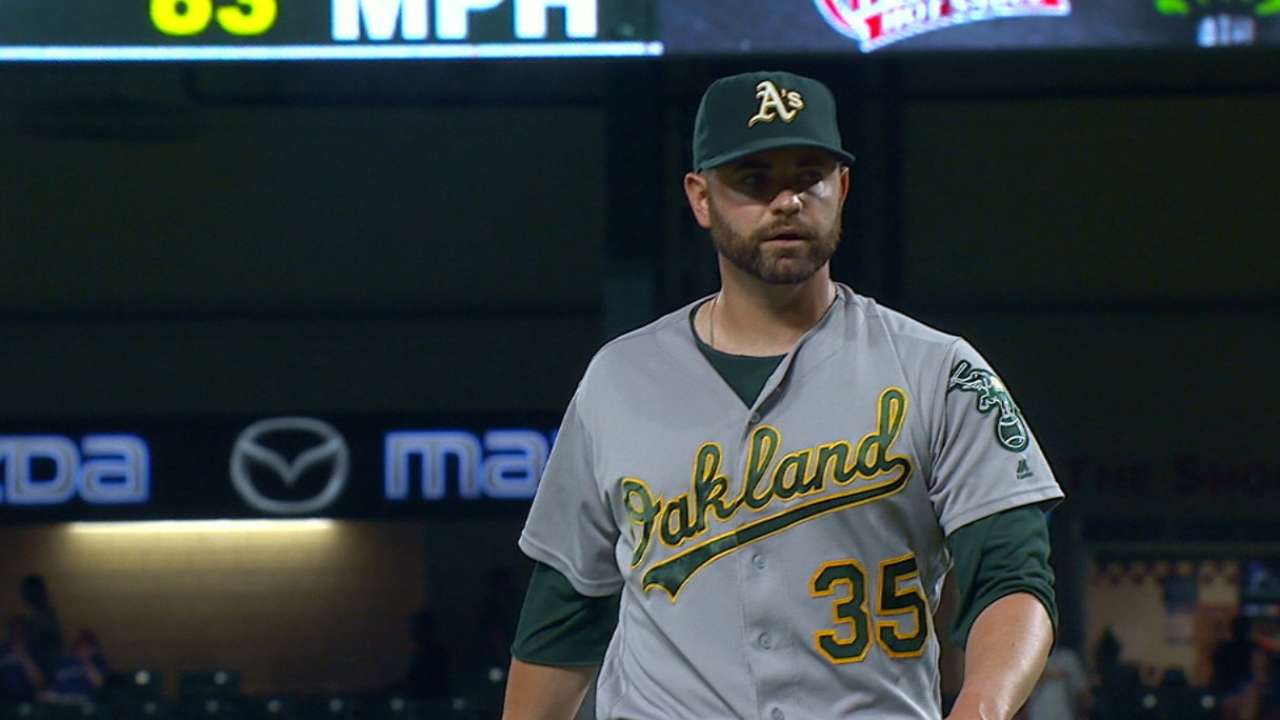 The Reds are listening to offers for young right-hander Anthony DeSclafani, but like most teams, they will want to be bowled over by any offer for a promising 26-year-old with four years of team control. The Dodgers, after signing Hill, are willing to move veteran lefty Scott Kazmir or right-hander Brandon McCarthy.
Dipoto believes he has adequate starting depth with Felix Hernandez, Hisashi Iwakuma, James Paxton, Nathan Karns and Ariel Miranda at the Major League level, along with recent trade acquisitions Rob Whalen and Max Povse from the Braves.
Andrew Moore, the Mariners' No. 9 prospect, per MLBPipeline.com, pitched well at Class A Bakersfield and Double-A Jackson last year, with a combined 12-4 record and 2.65 ERA in 28 starts in his first full season of pro ball after being drafted out of Oregon State in 2015.
Ryan Yarbrough, a 24-year-old lefty who was drafted in the fourth round in 2014 out of Old Dominion, took a big step forward last year when he went 12-4 with a 2.95 ERA in 25 starts for Jackson. He's currently rated as Seattle's No. 13 prospect.
Cody Martin, who pitched in a swing role last year for Triple-A Tacoma and had a 3.86 ERA in nine games, including two starts for Seattle, is another prospective starter. And Dipoto recently signed Minor League free agent Christian Bergman, who posted a 5.79 ERA in 55 games, including 15 starts, for the Rockies over the past three seasons.
So Dipoto's push is to add an experienced starter to the middle of the rotation and allow those youngsters to continue developing without being rushed.
"Now it's matter of can we add closer to the top and start pressing the depth down a little bit," Dipoto said. "That's the goal."
Greg Johns has covered the Mariners since 1997, and for MLB.com since 2011. Follow him on Twitter @GregJohnsMLB and listen to his podcast. This story was not subject to the approval of Major League Baseball or its clubs.