Brewers pitching surplus attractive to teams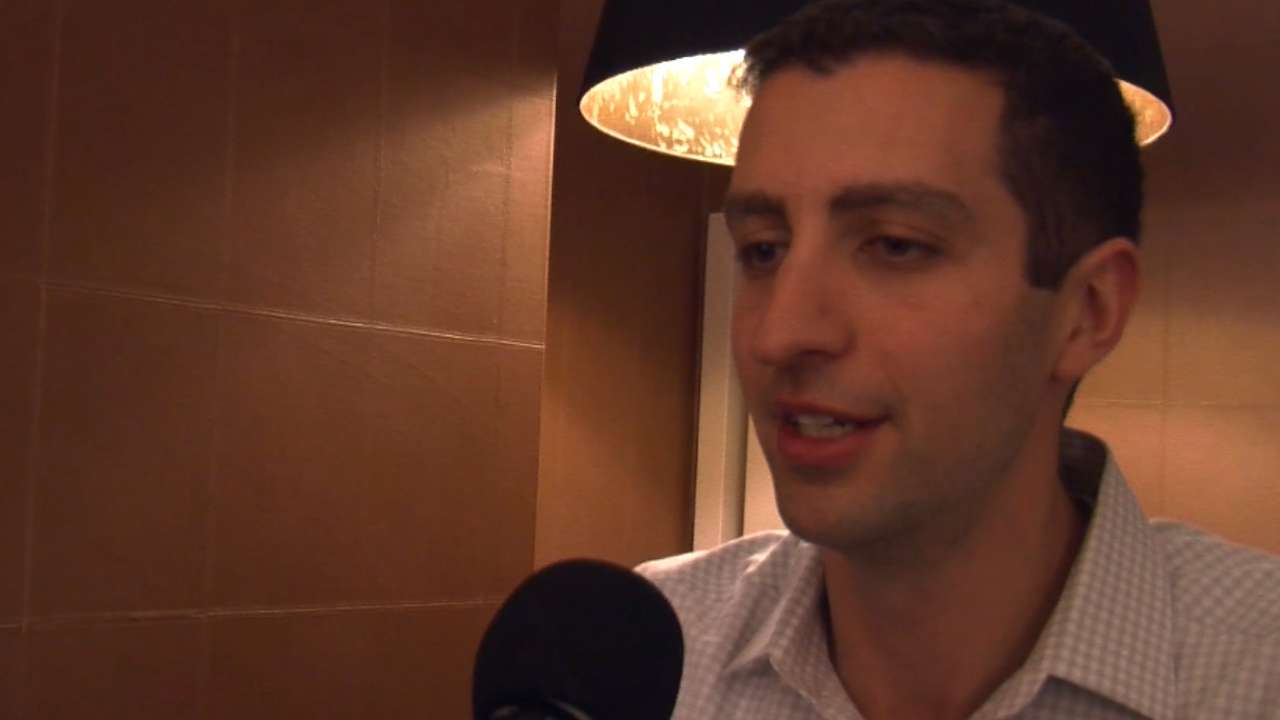 NATIONAL HARBOR, Md. -- Left-hander Rich Hill choked back tears Monday after the Dodgers announced his three-year contract, removing the consensus top free-agent pitcher from the market. For teams like the Brewers with a starting pitching surplus, it represented a positive start to the Winter Meetings.
While much of the focus on the Brewers since season's end has been on the possibility of a Ryan Braun trade, Milwaukee genereal manager David Stearns is well positioned to trade a starting pitcher. The Brewers ended the season with a six-man rotation and top pitching prospect Josh Hader at Triple-A.
It could be opportunity to capitalize on this year's thin free-agent pitching market.
"We have to be open on our entire roster," Stearns said, "whether that's [trading] starting pitching, a position player, bullpen. We listen to every call that comes our way. We have some depth in our Major League starting pitching, and not a lot of teams have that right now. So, certainly we have fielded calls about that segment of our team, and I imagine we will continue to do so."
The Brewers' September rotation included -- in alphabetical order -- Chase Anderson, Zach Davies, Matt Garza, Junior Guerra, Jimmy Nelson and Wily Peralta. Of those pitchers, the toughest to trade is probably Davies, who is 23, won't be arbitration eligible for two more years, and was the Brewers' second-best starter in 2016 behind Guerra.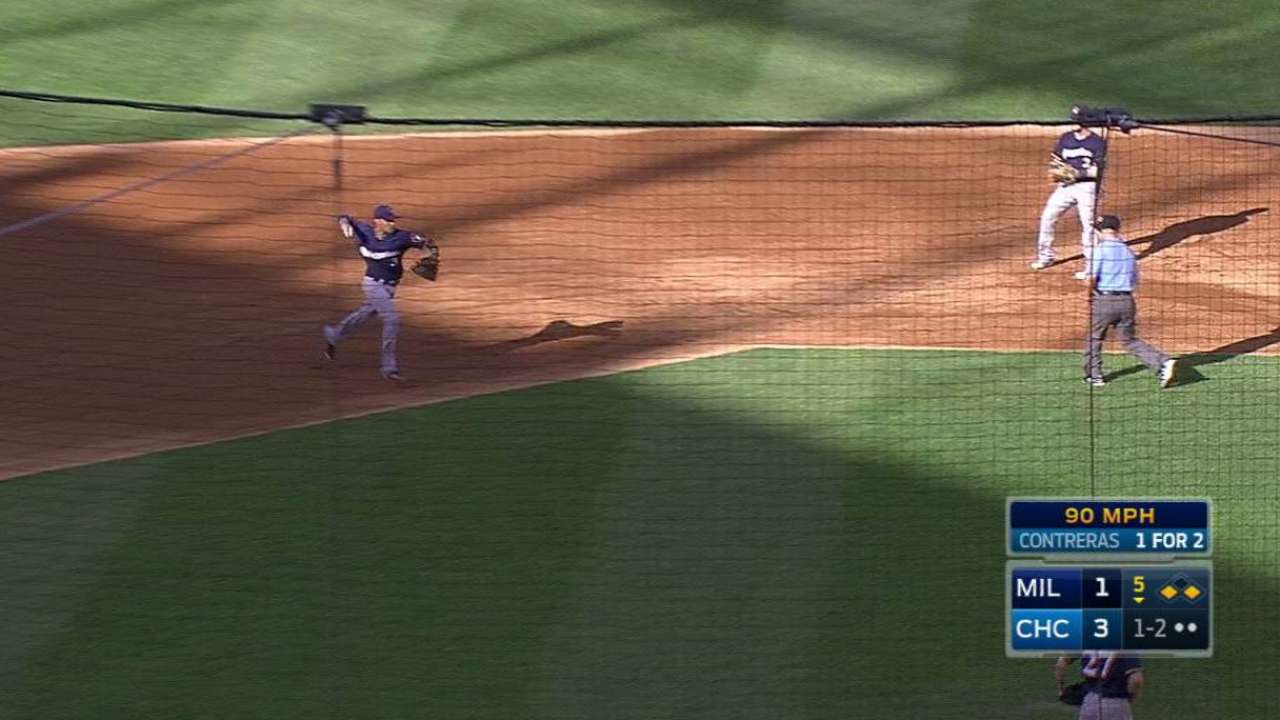 Guerra also has two minimum-salary seasons ahead of him, but will turn 32 in January, and the Brewers might be tempted to deal him while his stock is high. Nelson, 27, will be arbitration-eligible next winter. Anderson and Peralta are already in arbitration and earning more significant salaries. Garza is due $12.5 million in 2017, the final year of his contract.
Generally, the more years of contractual control on a player, the higher his value.
"Cost-controlled, young talent is tough to find," Stearns said, "and it makes the price, if we are going to part with any segment of that, that much higher."
The Brewers have similar flexibility elsewhere on the roster. Take the infield. With free-agent first baseman Eric Thames already in the fold and Scooter Gennett under contract for 2017 in a deal that avoided arbitration, the Brewers could field an infield with Thames and Gennett on the right side, Orlando Arcia at shortstop, Jonathan Villar at third base and Hernan Perez in a utility role.
Or, the Brewers could trade Gennett to put Villar at second base, where he is more naturally suited defensively. In that case, the Brewers would probably seek to acquire a third baseman.
"It's something we'll continue to evaluate throughout the offseason," Stearns said.
Either way, Villar will be an everyday player, Stearns said.
Stearns, who overcame one cancelled flight on his way to Washington D.C. on Monday, characterized Day 1 as about organization and "touching base" with clubs he has engaged with in the run-up to the Meetings. He and other club officials attended a reception Monday night with Brewers Minor League affiliates.
Stearns & Co. will wait until Wednesday evening to finalize their plans for Thursday's Rule 5 Draft. The Brewers, who pick ninth, do have one 40-man roster spot available if they opt to make a selection.
Adam McCalvy has covered the Brewers for MLB.com since 2001. Follow him on Twitter @AdamMcCalvy, like him on Facebook and listen to his podcast. This story was not subject to the approval of Major League Baseball or its clubs.