Yanks pursuing Chapman, talking to Jansen
GM Cashman keeping his options open at Winter Meetings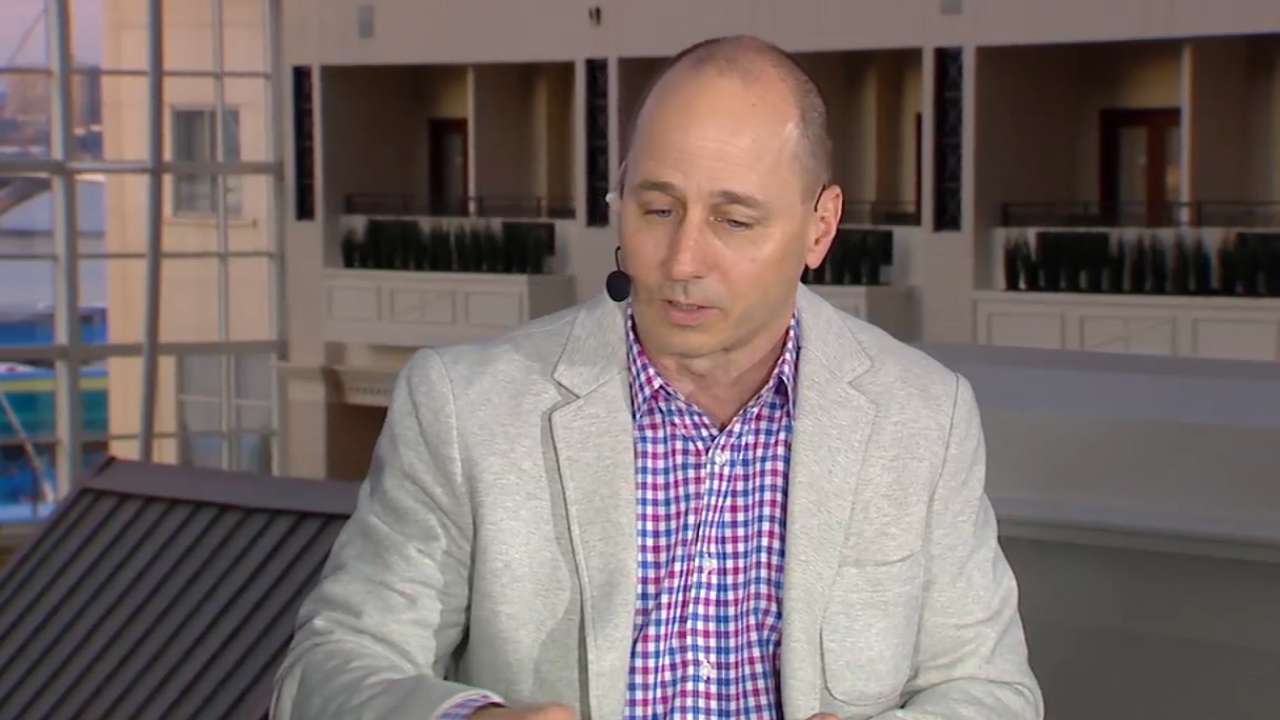 NATIONAL HARBOR, Md. -- The Yankees aren't balking at Aroldis Chapman's reported desire for a six-year contract, believing there is mutual interest to work out a reunion with the flame-throwing closer, but they maintained contact with other bullpen options as the Winter Meetings opened Monday at the Gaylord National Harbor Resort & Convention Center.
In addition to Chapman, general manager Brian Cashman said that he has been talking to free-agent closer Kenley Jansen and that he is considering trade opportunities to add a reliever. Chapman told ESPN's Marly Rivera that he would like a six-year contract, though the left-hander refuted a suggestion that his eventual deal must exceed $100 million.
"The attraction of him is that we know he can pitch in New York and he doesn't have a Draft pick attached," Cashman said. "So then it just comes down to money and term. We'll compete to a certain level and we'll see if that's good enough. If it's not, that's why we're staying in contact with all others at the same time."
Cashman said that the Yankees had maintained dialogue with former Yankee Mark Melancon, who agreed to a four-year, $62 million deal with the Giants on Monday. That surpassed Jonathan Papelbon's previous record contract for a reliever (four years, $50 million), and Chapman is expected to exceed that total by an even wider margin.
"The only thing I have expressed is that I would like a six-year contract," Chapman told ESPN on Monday. "I know that doesn't mean that I will get it, but that's what I would like to sign. There are rumors out there that I requested $100 million, and that's not true at all. I believe he who deserves something does not need to demand it."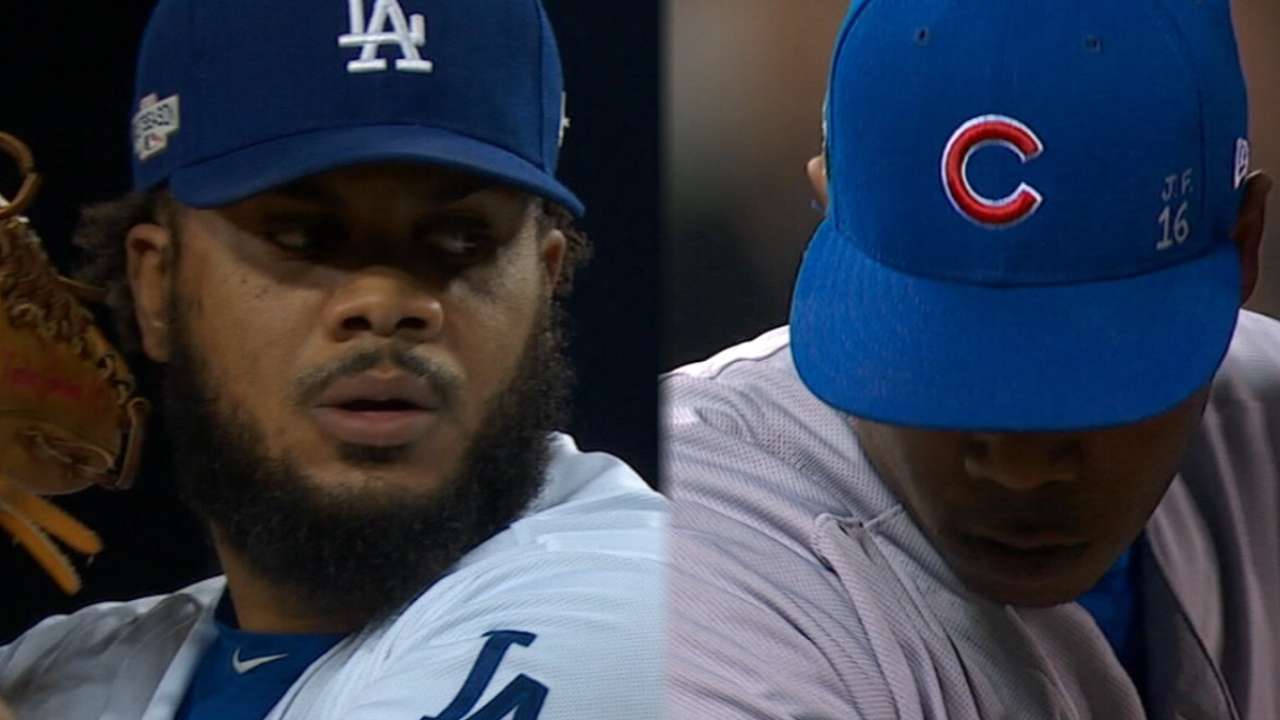 Chapman saved 36 games and recorded a 1.55 ERA in 59 appearances split between the Yankees and the Cubs in 2016. The Cubs pushed Chapman hard as they secured their first World Series championship in 108 years, but Cashman said that he has no worries about the effect of that workload going forward.
"He looked healthy," Cashman said. "I wouldn't be pursuing him if that was a concern."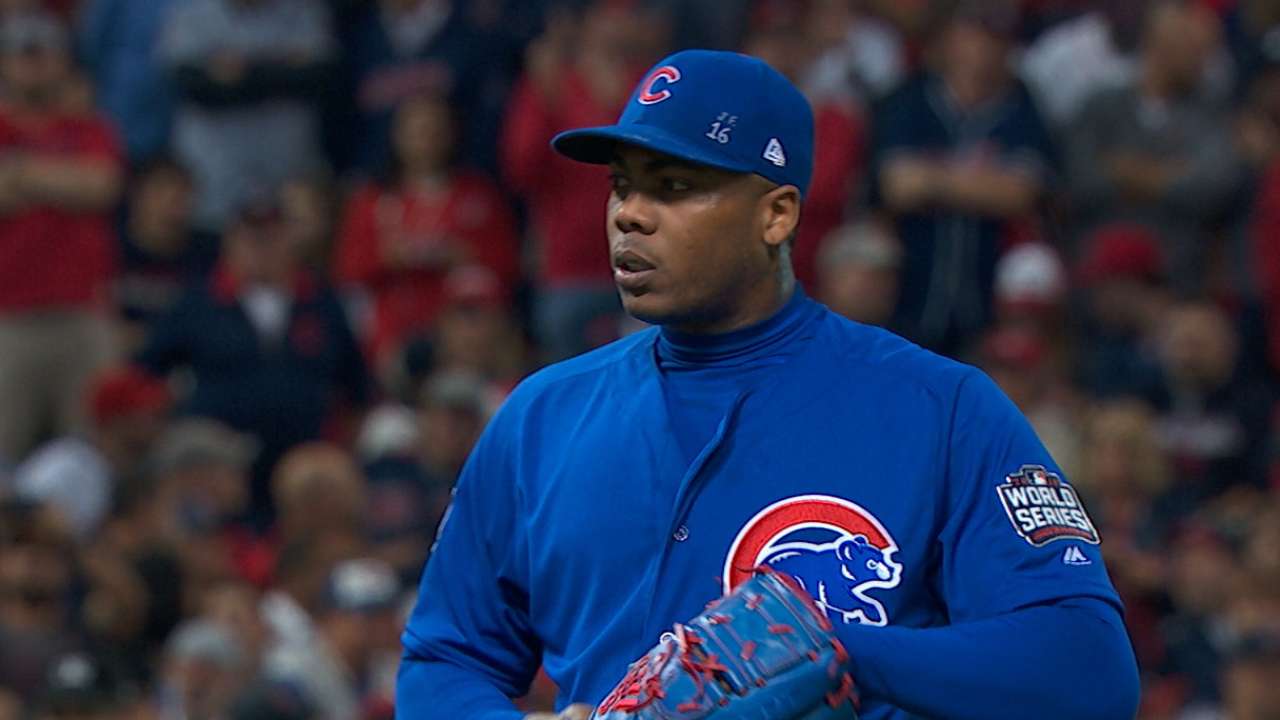 Jansen had a 1.83 ERA and 47 saves in 53 chances for the Dodgers and is also expected to sign a larger deal than Melancon did with San Francisco, but he is not expected to earn as much as Chapman because the right-hander received a qualifying offer and will cost the team that signs him a first-round pick.
"Our preference is to retain the pick if possible," Cashman said. "Doesn't mean it's going to play out that way, but that's our preference."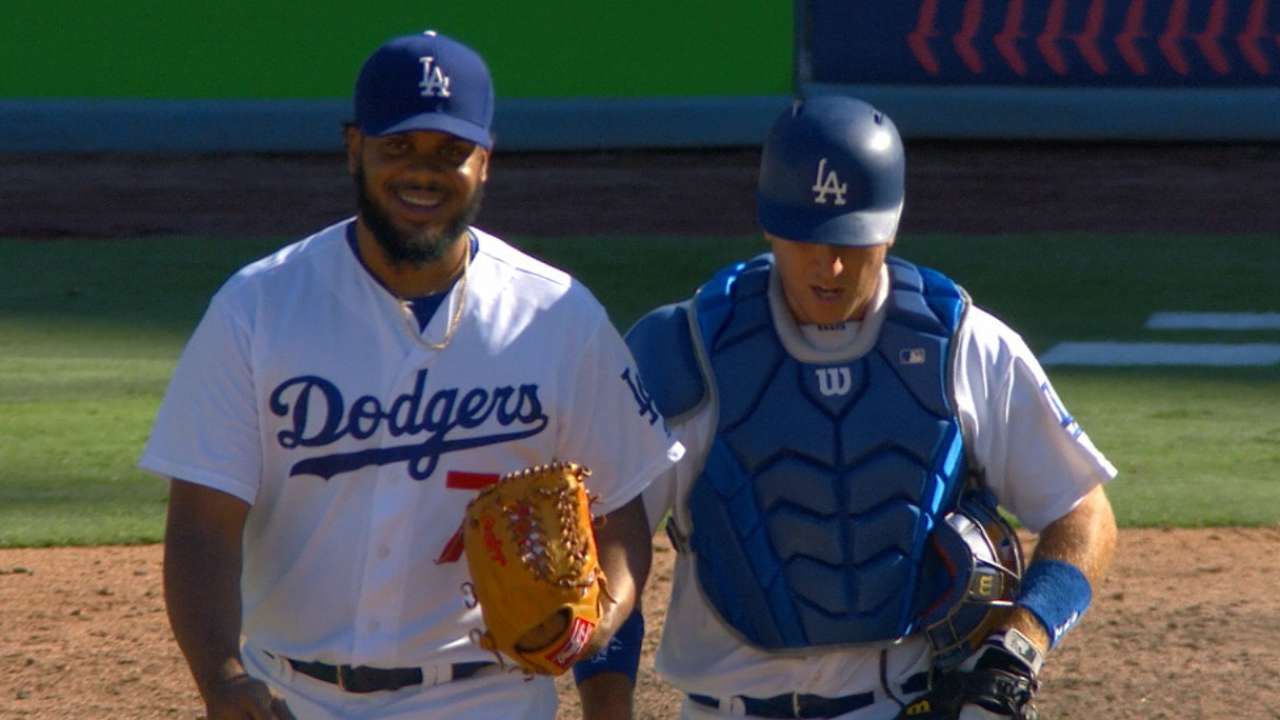 While the Yankees have also shown interest in free-agent reliever Greg Holland, they believe that they have an in-house safety net of sorts in Dellin Betances, who finished the season as their closer after Chapman and Andrew Miller were dealt in mid-summer.
Betances fatigued down the stretch, posting a 9.64 ERA in 11 appearances after Sept. 1, but still finished the year with a 3.08 ERA, 12 saves in 17 opportunities and 126 strikeouts against 28 walks in 73 innings.
"I think Dellin is an exceptional reliever that we're fortunate to have," Cashman said. "We are just looking to try to find more relievers to go with him, whether it's someone that goes above him or someone that goes behind him remains to be seen."
Cashman indicated that it will be easier to find bullpen arms than to procure rotation help. New York's only three locks for starting pitching are Masahiro Tanaka, Michael Pineda and CC Sabathia, and if they stand pat, Luis Cessa, Chad Green, Bryan Mitchell, Luis Severino and Adam Warren would compete for the final two spots.
"I think it's less likely that we wind up with a starter," Cashman said. "It's a tough market to be finding one."
Bryan Hoch has covered the Yankees for MLB.com since 2007. Follow him on Twitter @bryanhoch and on Facebook. This story was not subject to the approval of Major League Baseball or its clubs.