Mariners auctioning trio of unique opportunities
Seattle participating in annual MLB-wide 'Play Ball' charity initiative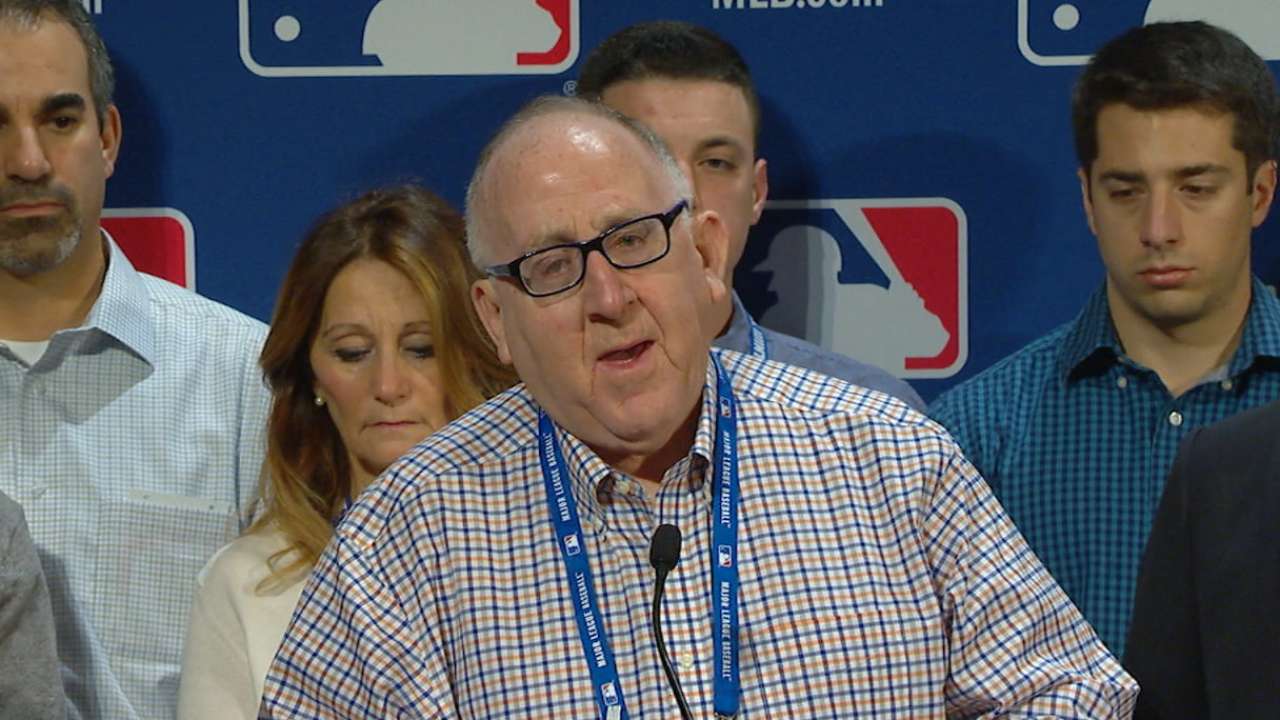 NATIONAL HARBOR, Md. -- Major League Baseball has turned its desire to fight cancer into an annual "Play Ball" auction at the Winter Meetings, and this year's event carries a more personal mission.
Funds from this year's auction will support the renovation of a youth baseball and softball field that will be named after former Mets senior director of media relations Shannon Forde, who died of breast cancer earlier this year at the age of 44. Improvements to the field, which is located in Forde's hometown of Little Ferry, N.J., will include dugouts with protective fencing, bleachers, and a scoreboard.
"The group of Major League Baseball PR people is a small fraternity, so losing someone out of that group hits very close to home for all of us," said Mariners senior director of baseball information Tim Hevly. "Shannon was the type of person, and professional, who was best friends with everyone -- her players, managers and all of us who got to know her over her career.
"With that in mind this auction, as it was last year when we honored Monica Barlow [of the Orioles], is really personal for all of us who work in PR for the various clubs."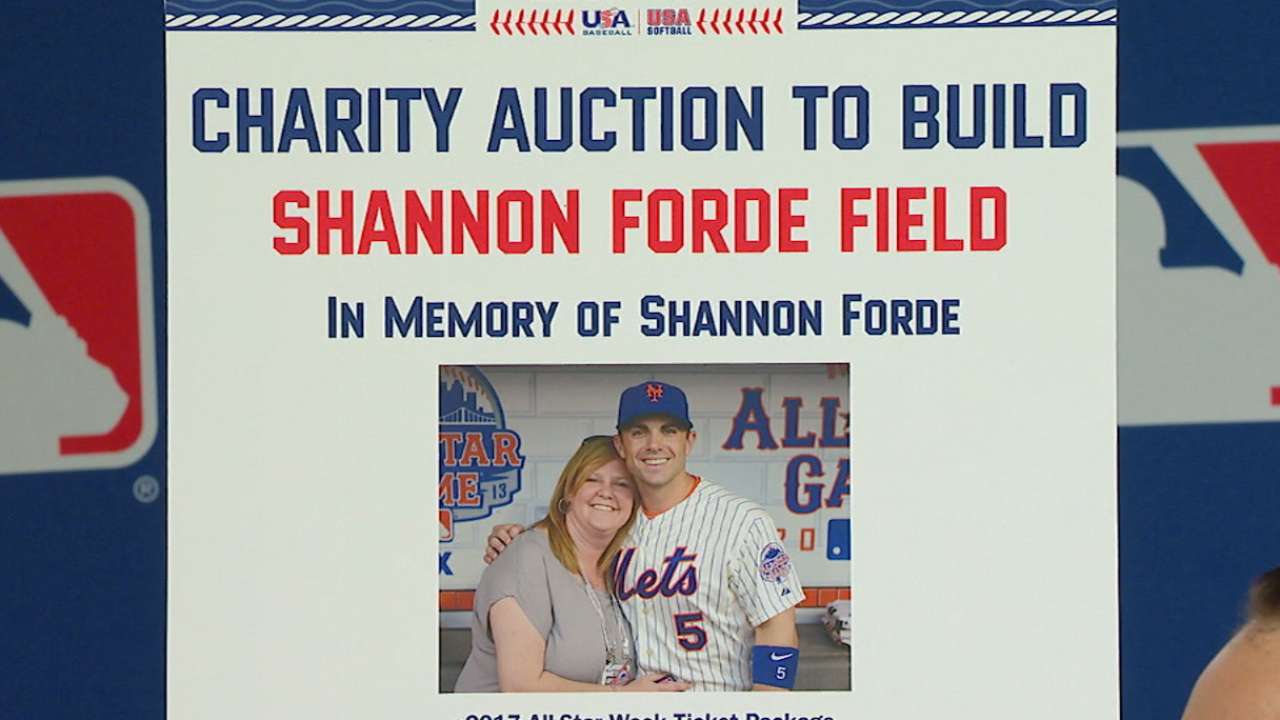 The auction at MLB.com/Shannon runs throughout the Winter Meetings, ending Thursday at 6 p.m. PT. Every team puts items up for bid, with some of the biggest draws including a 2017 All-Star Game experience that includes tickets to the game in Miami and a host of autographed items from players.
As their part of the auction, the Mariners have offered up three items for fans to bid on:
• The chance to watch an inning from the broadcast booth and meet the Mariners' broadcasters as well as four box seats behind home plate for the remainder of a mutually agreed upon game at Safeco Field.
• The opportunity to watch pregame batting practice on the field, plus four box seats behind home plate to watch the game at Safeco Field.
• A Ken Griffey Jr. Hall of Fame weekend promotional package that includes a Griffey Hall of Fame bobblehead, a replica of his Hall of Fame plaque, a 24 jersey T-shirt, a Hall of Fame magazine and Special Edition number retirement Ken Griffey Jr. magazine.
Inspired by MLB's numerous employees and friends who have been affected by cancer, the "Play Ball" initiative has raised more than $685,000 since its inception five years ago.
Forde spent more than two decades in the Mets' organization and her battle touched the baseball family.
"To have this kind of recognition for her hometown, for her family ... we're tremendously proud to be the recipients of this, and accept this on behalf of Major League Baseball," Mets chief operating officer Jeff Wilpon said. "All I can say is this is the group that loves and misses Shannon every single day. There's not much more you can say. It's bittersweet to be talking about this kind of tribute to such a young mother and friend and person that we lost way too soon."
Greg Johns has covered the Mariners since 1997, and for MLB.com since 2011. Follow him on Twitter @GregJohnsMLB and listen to his podcast. This story was not subject to the approval of Major League Baseball or its clubs.