Yost: Moore improving club 'now and for future'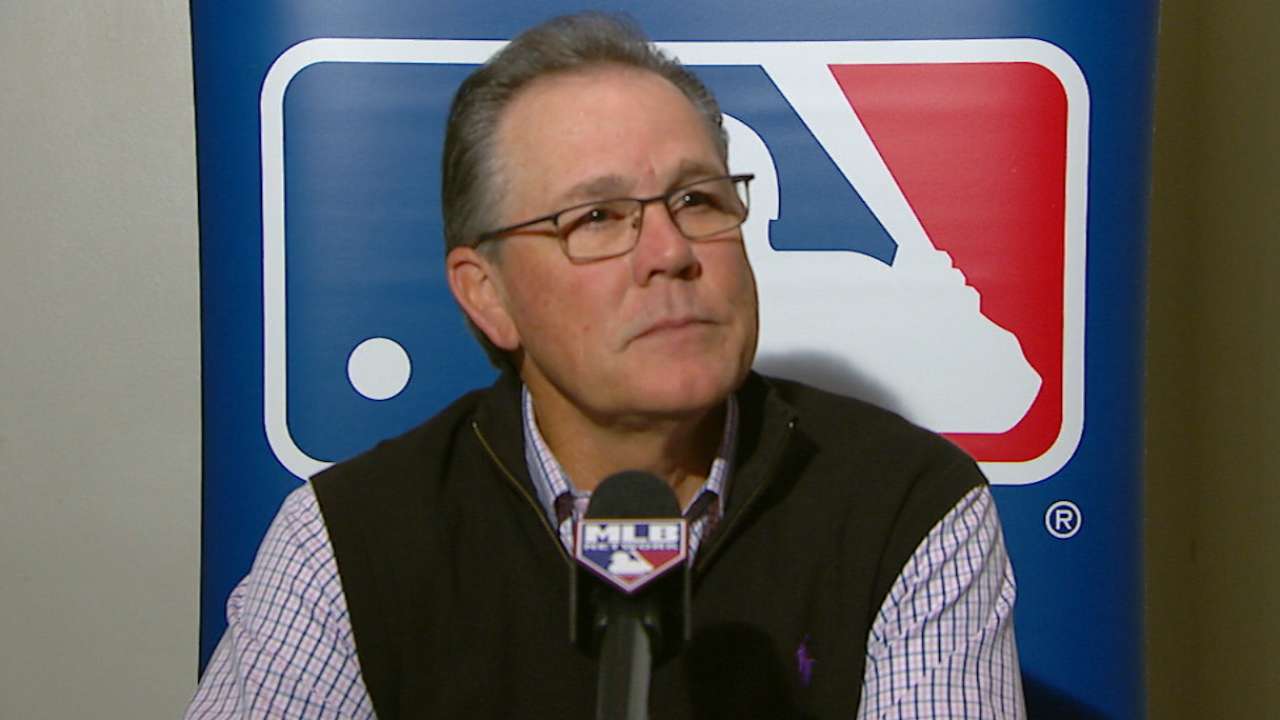 And because of payroll limitations, general manager Dayton Moore is forced this offseason to consider moving a player or two before they hit free agency. At the Winter Meetings, rumors have already circulated that teams like the Cubs are interested in Davis.
There also has been speculation that the Royals are gauging trade interest in players like Duffy, though that seems somewhat unlikely given the fact that the Royals have had initial talks with Duffy about a long-term deal.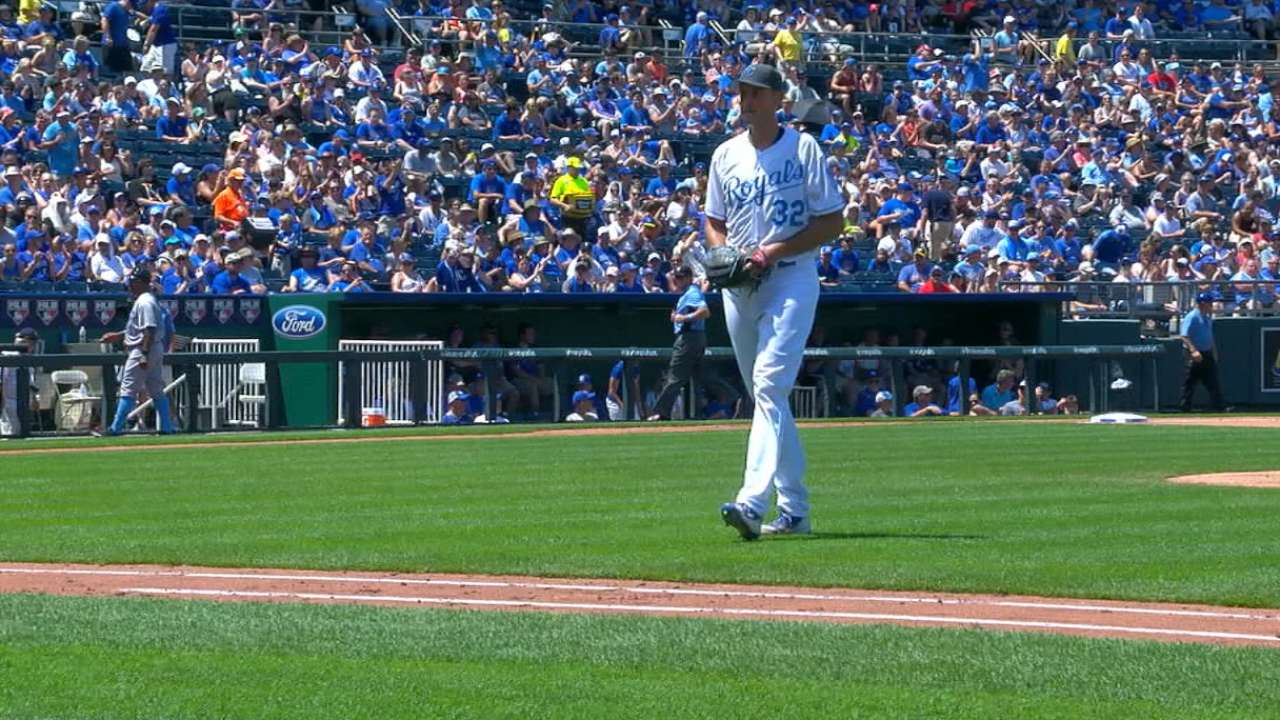 "I think there's just a lot of rumors out there," Yost said on Day 1 of the Winter Meetings. "Dayton would never trade anybody just to save money. He's not going to do that. If he's going to trade somebody, it's going to make our club better.
"Again ... the majority of our core after 2017, you know, are all going to be free agents. Dayton is a great guy that can look into the future and figure out how we make our club better now and for the future. I think he's very open-minded, and I think he's been looking at everything, you know, that could accomplish both of those goals -- to make us better now and for the future. The GM job is hard, man, it's hard to piece all that together. But he does a great job of it."
The Royals came into this year's Winter Meetings with a comparatively small shopping list. They could use another rotation candidate and perhaps some bullpen additions, especially if they deal Davis.
"I don't think we're focusing on any area per se," Yost said. "… I think we'll look to go see if anything makes sense to help us get better. We lost some guys in the 'pen, but we feel that we have some really great internal options. But we're always looking to improve the 'pen. We've seen that the formula works really, really well, to have that lock-down bullpen. And trying to find ways to stay athletic and defensive we think is really important.
"But sitting here, I don't feel that we have any glaring holes that we need to really focus and concentrate on. It's just little pieces here and there to make our club better."
Jeffrey Flanagan has covered the Royals since 1991, and for MLB.com since 2015. Follow him on Twitter @FlannyMLB. This story was not subject to the approval of Major League Baseball or its clubs.