Hamilton, DeSclafani draw interest at WM
GM Williams open to inquiries, but Reds' asking price will be 'very high'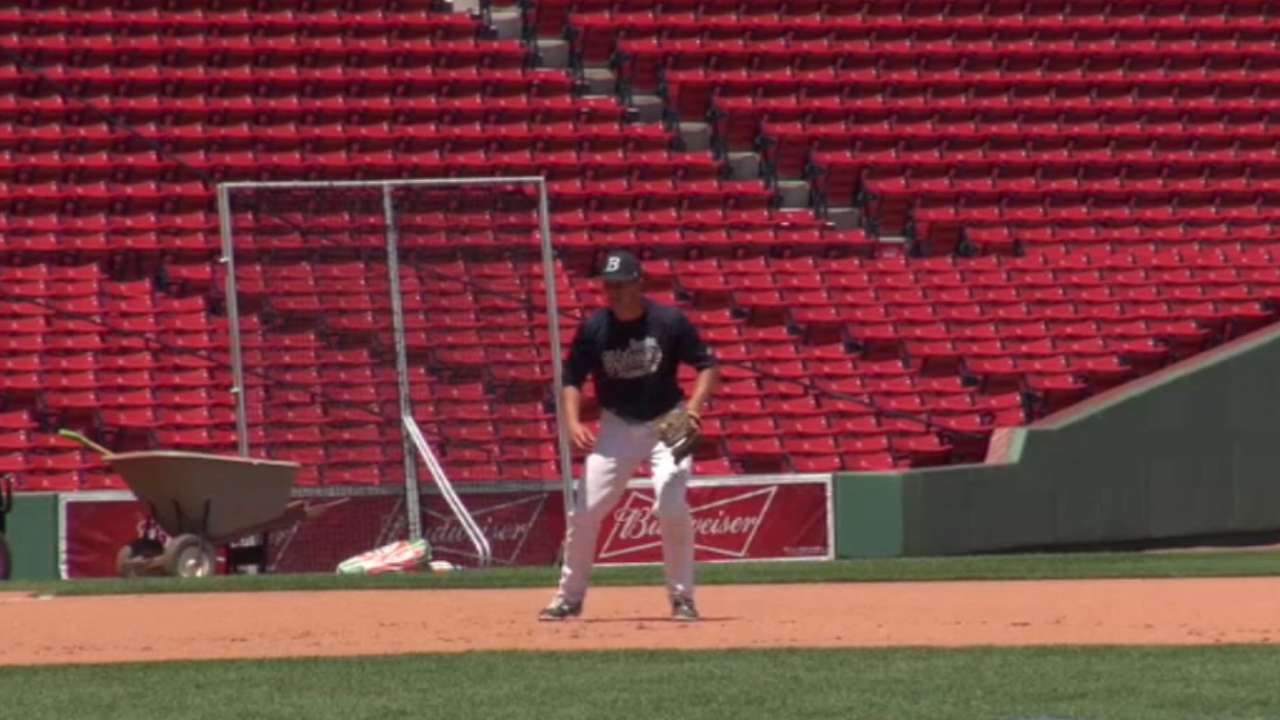 NATIONAL HARBOR, Md. -- The Reds came to the Winter Meetings looking to unclog their middle-infield depth with potential trades of Zack Cozart or Brandon Phillips. But Day 1 saw general manager Dick Williams fielding inquiries about some of their younger players.
That includes center fielder Billy Hamilton and starting pitcher Anthony DeSclafani. While it appears to be more listening mode than shopping those players, Williams made it clear that the Reds expect premium offers.
"Very high," Williams said of his asking prices. "We have some good players."
Williams didn't believe his team was any closer to getting a deal done than before the Winter Meetings.
Cincinnati has a unique speed threat with Hamilton, who is a dynamic presence on the bases and defensively. Teams, including the Rangers, have inquired about Hamilton, MLB.com has learned. According to a source, one reason that the Reds' asking price is high is the front office believes the 26-year-old switch-hitter has yet to reach his ceiling.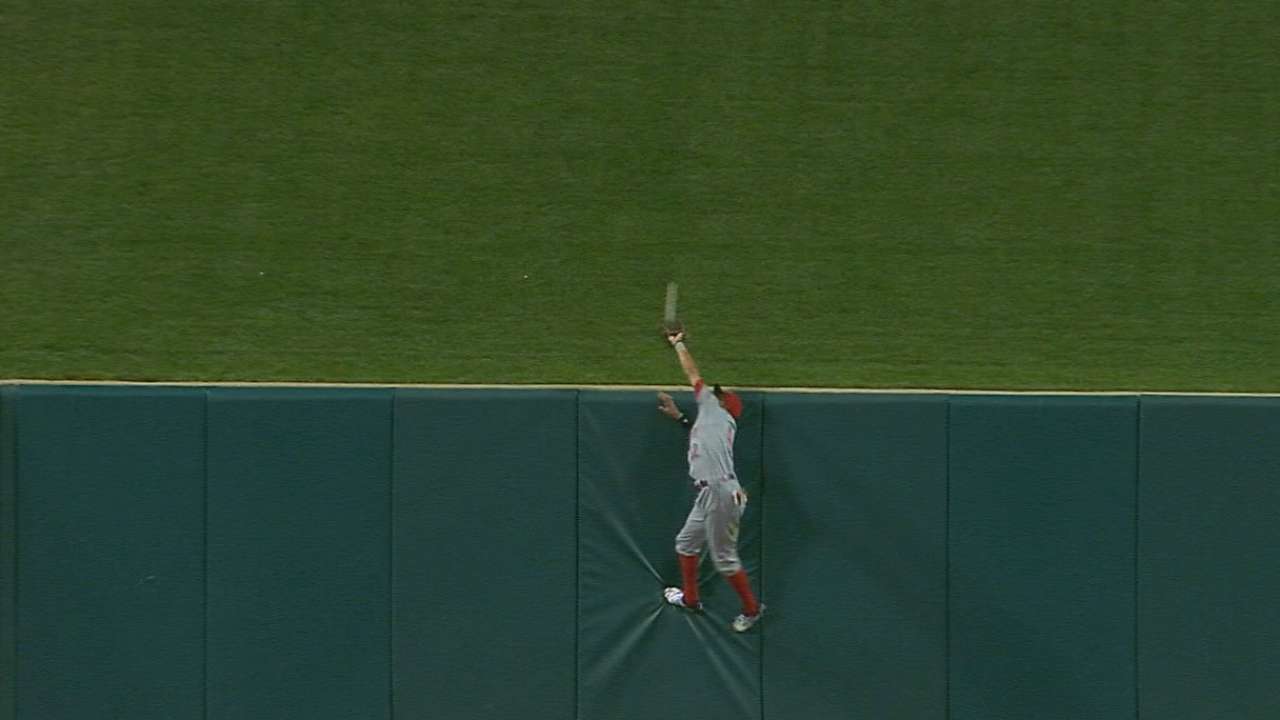 Hamilton is arbitration-eligible for the first time this offseason, but he is not a drain on the team's payroll. Besides being under club control for three more seasons, MLBTradeRumors.com projects his 2017 salary to be $2.3 million -- which is affordable for small-market Cincinnati.
The Rangers have a center-field need with Ian Desmond now a free agent.
"We've been meeting with teams that have interest in our players. I'm not going to comment on specific teams and who they're asking about," Williams said. "It's a continuation of what we've talked about before. We've got some players that other teams have shown interest in, and we've been willing to at least hear where those discussions go.
"We meet with teams, they express interest and you can find out pretty quickly if they're sincere enough or willing to go far enough to meet your threshold. That's why these three days are really good. You generally get a sense pretty quickly how far those talks will progress."
Following two seasons of struggles, Hamilton batted .260 with a .321 on-base percentage and 58 stolen bases in 2016. Before his season was cut short on Sept. 4 by a strained left oblique, he had made a nice turnaround after a poor first half. He produced a .293 average and a .369 on-base percentage after the All-Star break, and earned his place back as the leadoff hitter.
The Reds also value Hamilton's defense, as his speed has helped him track down numerous hard-to-reach fly balls, thereby saving runs for his pitchers. He led National League center fielders with 15 Defensive Runs Saved and a 13.3 Ultimate Zone Rating, according to fangraphs.com.
Cincinnati could shift Jose Peraza or Scott Schebler into center field if Hamilton departed. While both would be capable, neither could fully replace what Hamilton brings to the field.
"That's one of the reasons Billy's got an enormously high price tag," Williams said. "You don't replace Billy, one for one. It would set off a chain reaction of events we'd have to do. That would either be addressed in the trade itself or the trade would have to create enough value to go ahead to do something to replace that. Billy is an integral part of the defense and pitching."
A weak free-agent starting-pitcher market has made a starter like DeSclafani all the more attractive. Not only is he a vastly improving 26-year-old, he is very affordable, being one year away from arbitration eligibility. The right-hander earned $540,000 in 2016.
"There's definitely interest. I don't know how to quantify it," Williams said of DeSclafani.
Following a lengthy disabled-list stint because of a left oblique strain suffered in Spring Training, DeSclafani returned in June. He was 9-5 with a 3.28 ERA in 20 starts and 123 1/3 innings -- including 14 quality starts. Because the Reds feel their rebuild is nearing its end and their chance to contend closer, they are resistant to parting with young talent like Hamilton and DeSclafani.
"We're focused on getting back to championship baseball," Williams said. "I think we feel like we're moving in that direction. I would only trade one of those guys if it significantly increased our chances of winning soon. That's the approach we've taken. The teams that are asking about guys have been given the message. We'll see if something happens."
Mark Sheldon has covered the Reds for MLB.com since 2006, and previously covered the Twins from 2001-05. Follow him on Twitter @m_sheldon and Facebook and listen to his podcast. This story was not subject to the approval of Major League Baseball or its clubs.