Nats have options with Melancon off the table
Washington exploring FAs, trade market; could also look at current roster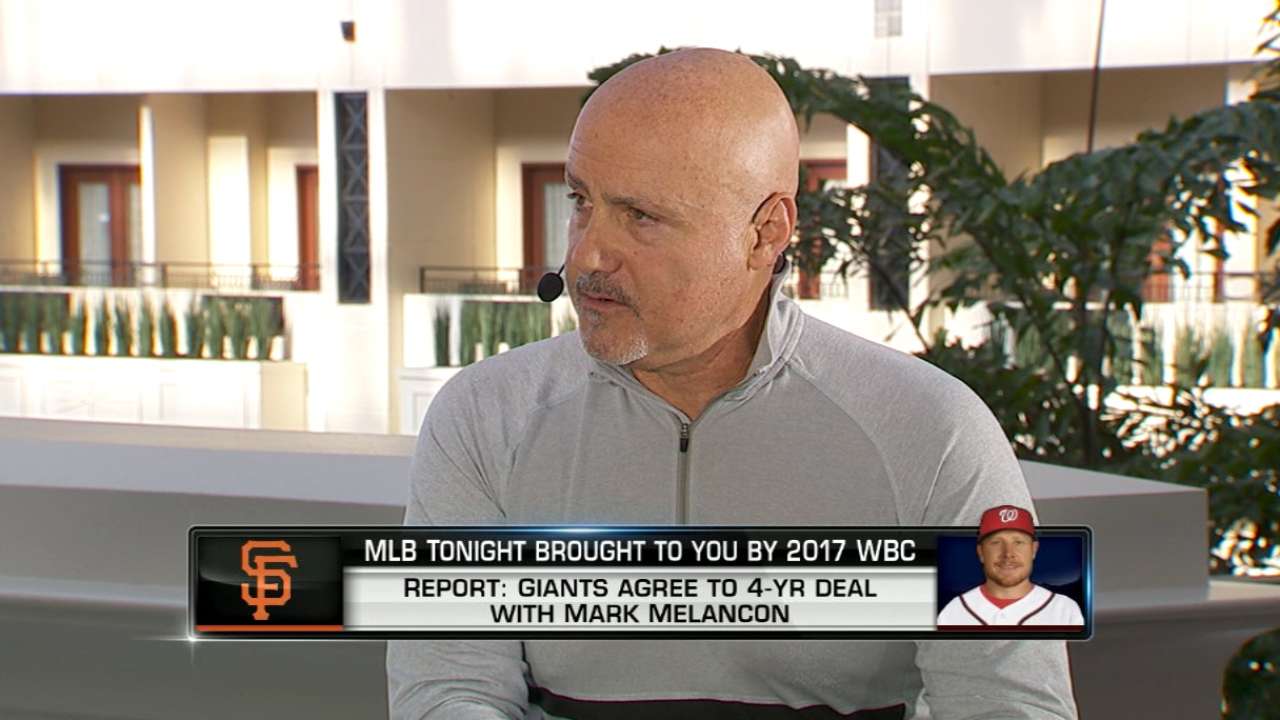 NATIONAL HARBOR, Md. -- Addressing their bullpen was one of the Nationals' top priorities entering this offseason, but the club missed out on re-signing its closer from the end of last season. Mark Melancon has agreed to a deal with the Giants that, according to multiple reports, will be the largest free-agent contract for a reliever in history at four years and $62 million. While the Nats did pursue Melancon and made him an offer at what they felt was his market value, general manager Mike Rizzo acknowledged that the Giants offered more money.
But even though they missed on Melancon, the Nationals will still explore more options for improving their bullpen.
Washington remains interested in the other two elite free-agent closers, Kenley Jansen and Aroldis Chapman, but they will almost certainly be more expensive than Melancon, and signing Jansen will also require Draft pick compensation.
"We're going to allocate our resources in the best way we possibly can," Rizzo said when asked if he was priced out on Jansen and Chapman. "If that's a closer, fine; if it's another position, that's fine. We're going to give ourselves the best chance to get an impactful player at the right price and use our dollars the best way we can."
The Nats could explore the trade market for a closer, if the Royals make Wade Davis available or the White Sox are interested in trading David Robertson.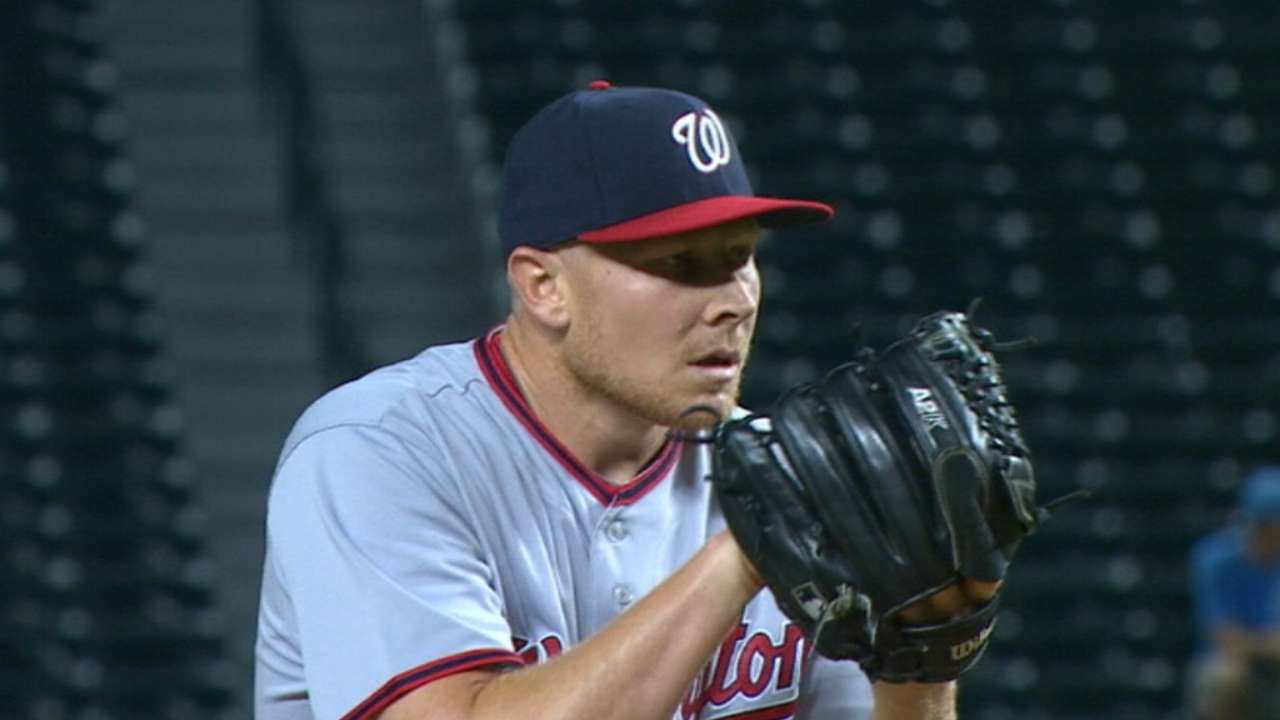 Or the Nationals could turn to someone already on their roster to fill in as closer, even if the options are lacking experience.
Shawn Kelley is coming off a strong season in which he struck out 12.4 batters per nine innings, the highest of his career, while also posting the best strikeout-to-walk ratio of his career. He has never been a full-time closer, but he recorded seven saves in 2016 while filling in for Jonathan Papelbon during the first half of the season.
After struggling as a starter in the Majors last season, Reynaldo Lopez pitched well in a relief role and made the postseason roster in the bullpen. Perhaps the Nationals could convert Lopez, their No. 3 prospect as rated by MLBPipeline.com, into a full-time reliever. Right-hander Blake Treinen is coming off the best season of his career, and the Nats have described Koda Glover, their No. 12 prospect, as a future closer.
But the Nationals have high aspirations to turn their division-winning team into a World Series-winning team and would have to decide whether they are comfortable entering the season with an unproven closer.
"We've got a lot of good in-house candidates," Rizzo said. "We feel like we have a talented, deep bullpen, but our adage over here is you never have enough pitching. And the bullpen is something that we're going to have to address."
Jamal Collier covers the Nationals for MLB.com. Follow him on Twitter at @jamalcollier. This story was not subject to the approval of Major League Baseball or its clubs.