A's to auction once-in-a-lifetime experiences
Oakland participating in annual MLB-wide 'Play Ball' charity initiative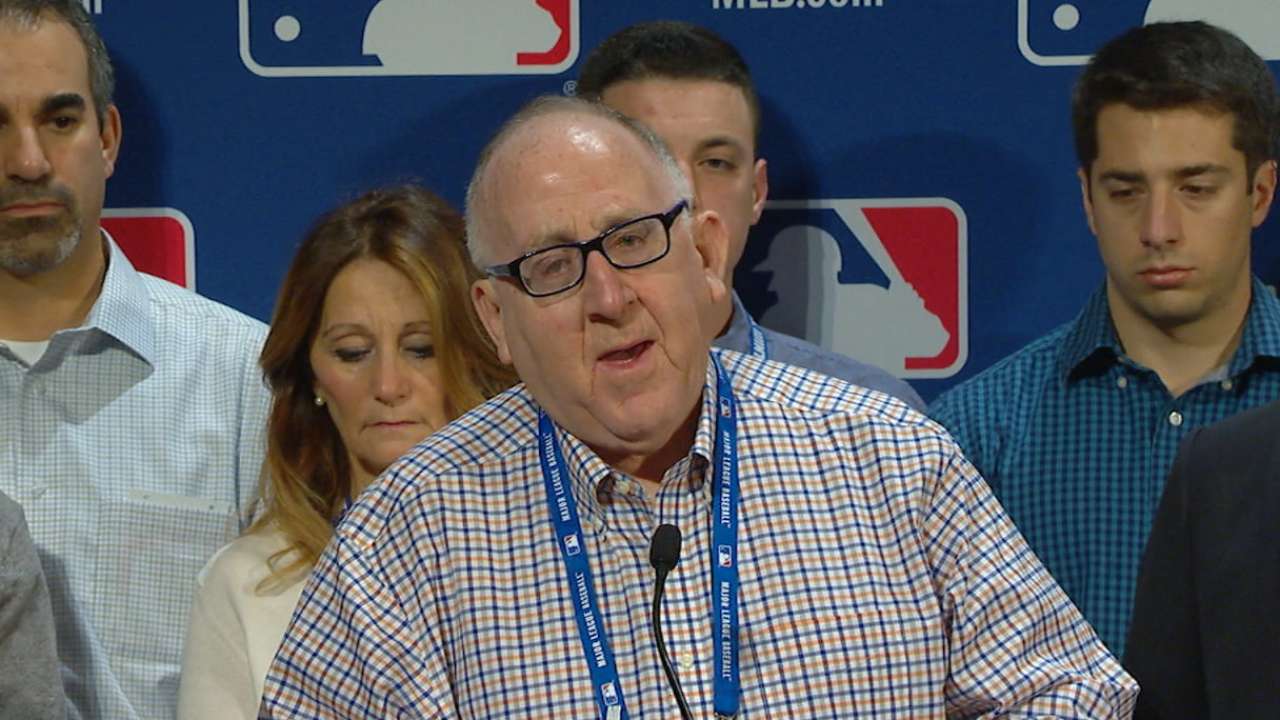 NATIONAL HARBOR, Md. -- The A's are offering several experience packages in conjunction with Major League Baseball's annual "Play Ball" auction initiative, which this year will benefit a youth baseball and softball field in honor of late Mets employee Shannon Forde.
All 30 clubs are participating in the auction in memory of Forde, the former Mets senior director of media relations who lost her battle with breast cancer earlier this year. More than 100 unique baseball experiences and memorabilia packages are up for grabs in the auction.
Among the three experience packages donated by the A's is an opportunity to join the club's front office as an intern for a day. The winning bidder will shadow A's staffers from various departments, including public relations, stadium operations and more, and receive four tickets to that day's game.
Another behind-the-scenes tour is available for a fan who wants to explore the happenings at A's Spring Training before the gates open. The experience includes a meet-and-greet with an A's player or coach and four tickets to a Cactus League game.
Finally, the A's are asking, 'Want to get your hands on the A's Twitter feed?' The club will allow a fan to shadow its social media team for a day, assisting with photography and tweeting. Four tickets are also included in the package.
Travel and hotel costs are not included in any of these A's packages. The auction will support the funding of Shannon Forde Field, which will be established across the street from where she grew up in Little Ferry, New Jersey.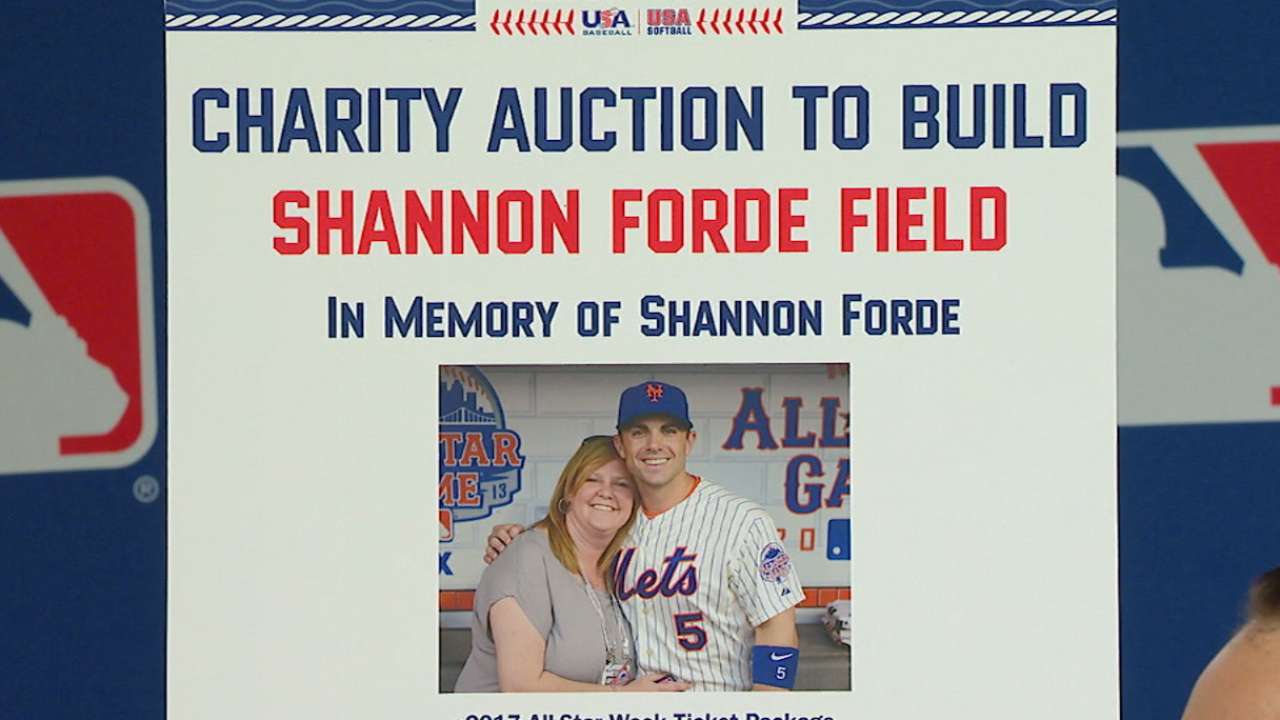 "It's the same field she played on with her sister Alicia and her niece when she was a kid," longtime Mets public relations executive Jay Horwitz said. "It's the same field that her father Mike coached softball for years and years. It's the same field which her young kids, Nicki and Kendall, will play for years and years. Nicki is nine and Kendall is six, and they probably don't know what kind of a person her mother was. Hopefully, in years to come, when they look up and see Shannon Forde Field, they get an idea of what kind of mom they had."
More info can be found here: MLB.com/Shannon.
Jane Lee has covered the A's for MLB.com since 2010. This story was not subject to the approval of Major League Baseball or its clubs.