MLB.com Columnist
Anthony Castrovince
Season's Meetings: Hot Stove on full blast!
McCutchen, Sale among those who could be on move this week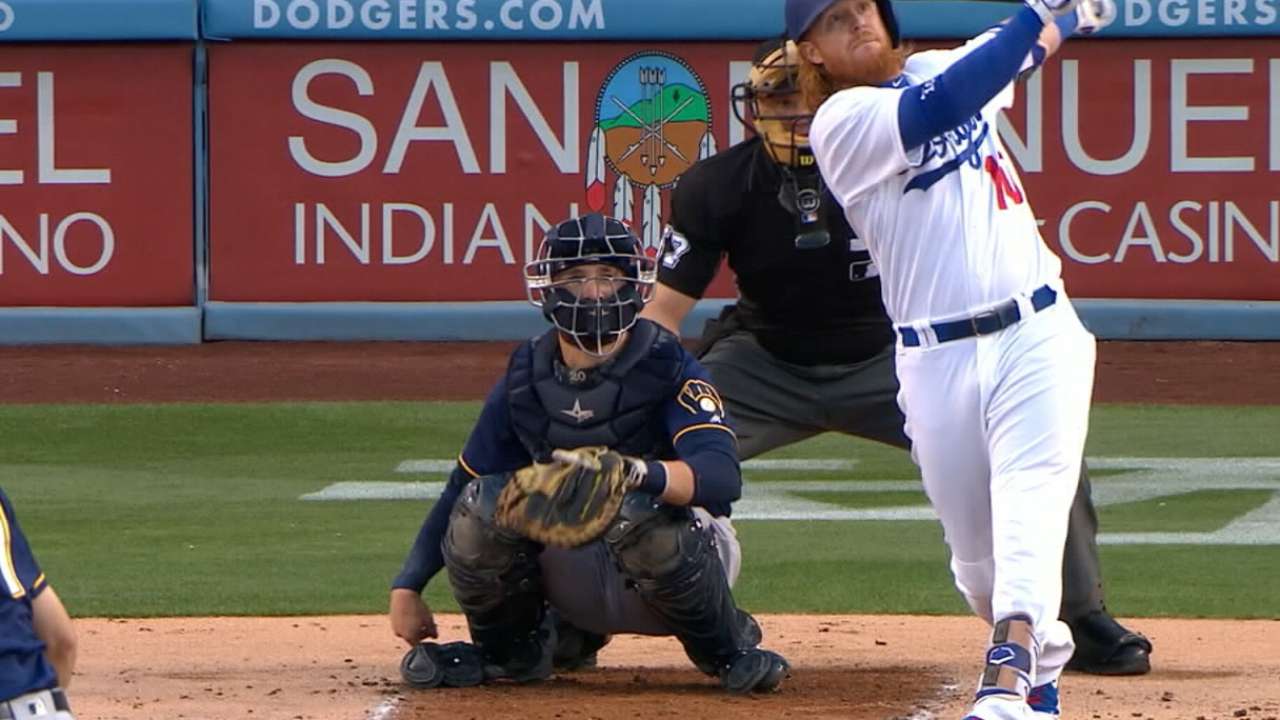 NATIONAL HARBOR, Md. -- Mere minutes from the seat of government, on the shores of the Potomac, they developed a retail and entertainment complex and gave it a name that, accurately or not, evokes images of docks and ports where vessels are supplied with or relieved of precious cargo.
That's not why they bestowed the name "National Harbor" upon this development-turned-census-designated place that serves as this year's Winter Meetings setting (really, it just sounded nice). But, for our purposes, it works. Because we are entering a week that could feature an especially active transaction wire.
MLB.com and MLB Network will have wall-to-wall coverage of the 2016 Winter Meetings from the Gaylord National Resort & Convention Center outside Washington, D.C. Fans can watch live streaming of all news conferences and manager availability on MLB.com, including the Rule 5 Draft on Thursday at 9 a.m. ET.
You want to talk about precious cargo?
Well, it would surprise absolutely nobody if this is the week we start to see movement at the top heap of the closer's market -- Aroldis Chapman, Kenley Jansen and Mark Melancon, a trio as successful in practice as it is melodical in speech. Melancon's market appeared to be taking shape Saturday, with Ken Rosenthal of MLB Network and FOX Sports reporting that Melancon had four-year offers in hand from the Nationals, Giants and perhaps one other club.
Additionally, this could very well be the week two of the sport's signature stars -- White Sox ace Chris Sale and Pirates former National League MVP Award winner Andrew McCutchen -- get dealt, with plenty of other names being bandied about. Because free agency was light on starting pitching (with Rich Hill reportedly close to a deal with the Dodgers, Ivan Nova and Jason Hammel stand as probably the two most attractive arms on the open market), that position is especially ripe for trade activity.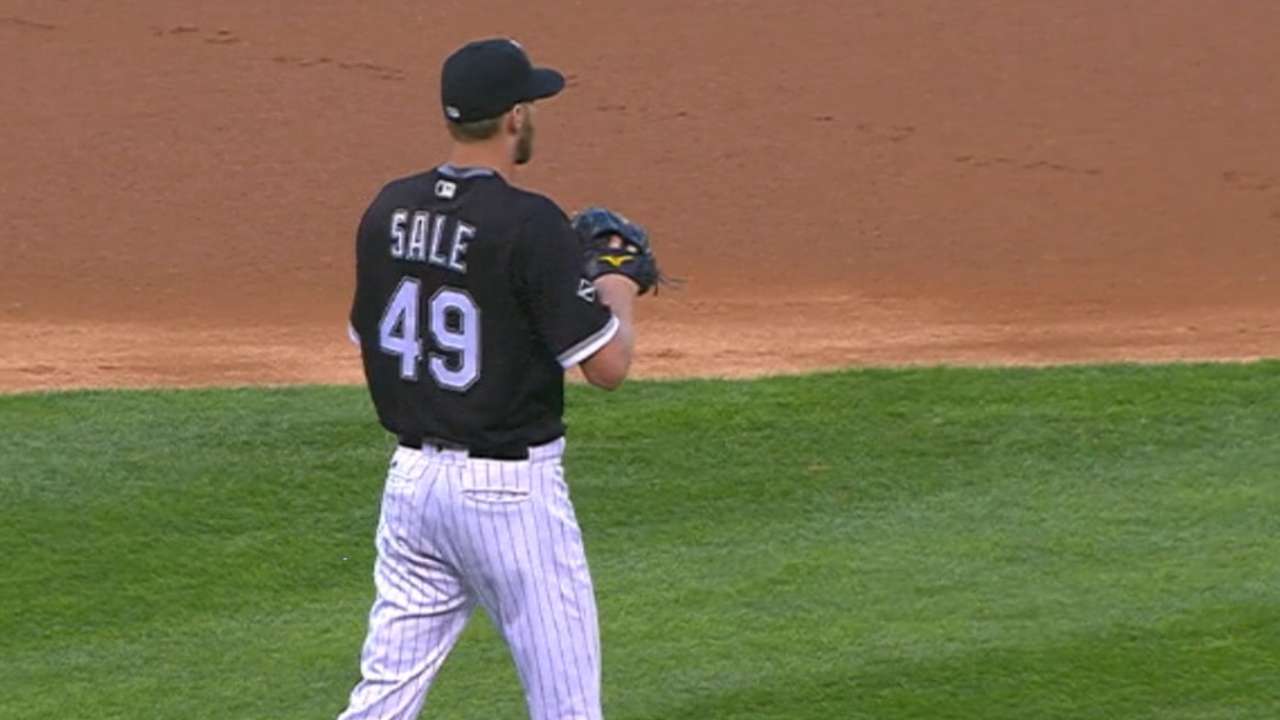 And the market for sluggers and outfielders is still loaded, even with Yoenis Cespedes (Mets), Carlos Beltran (Astros) and Matt Holliday (Yankees) off the board. Those were the places where this free-agent market was -- and still is -- deep, with Dexter Fowler, Edwin Encarnacion, Ian Desmond, Jose Bautista, Carlos Gomez, Mark Trumbo and Mike Napoli among those still unsigned.
"A lot of stuff should come to a head," one Amrican League executive said of these Meetings.
Sounds good to us.
It's actually somewhat surprising how much heavy lifting has already been accomplished in this Hot Stove season, given the uncertainty that surrounded the labor agreement negotiations in the weeks leading up to last Thursday's deadline. November, heavy on Astros and Braves acquisitions with a few other clubs making moves of note, was no slouch on the news front.
But stipulations associated with the new Collective Bargaining Agreement put us in prime position for a healthy trade market -- both this week and moving forward.
People in the industry are still digesting the short- and long-term ramifications of the CBA, and they are collectively coming to the conclusion that it could amplify trade discussions. For one, the implications of the luxury-tax threshold, which will see mostly modest climbs in the five-year term of the agreement, make cost certainty all the more important.
And the changes to the Draft-pick compensation rules mean there is possibly less incentive for a club with less-than-ample expectations for the upcoming season to hold on to a player in his free-agent "walk" year in order to potentially recoup a high-value, first-round Draft pick if or when he signed elsewhere.
So the conversations that have been taking place among general managers in recent weeks will amplify in the coming days.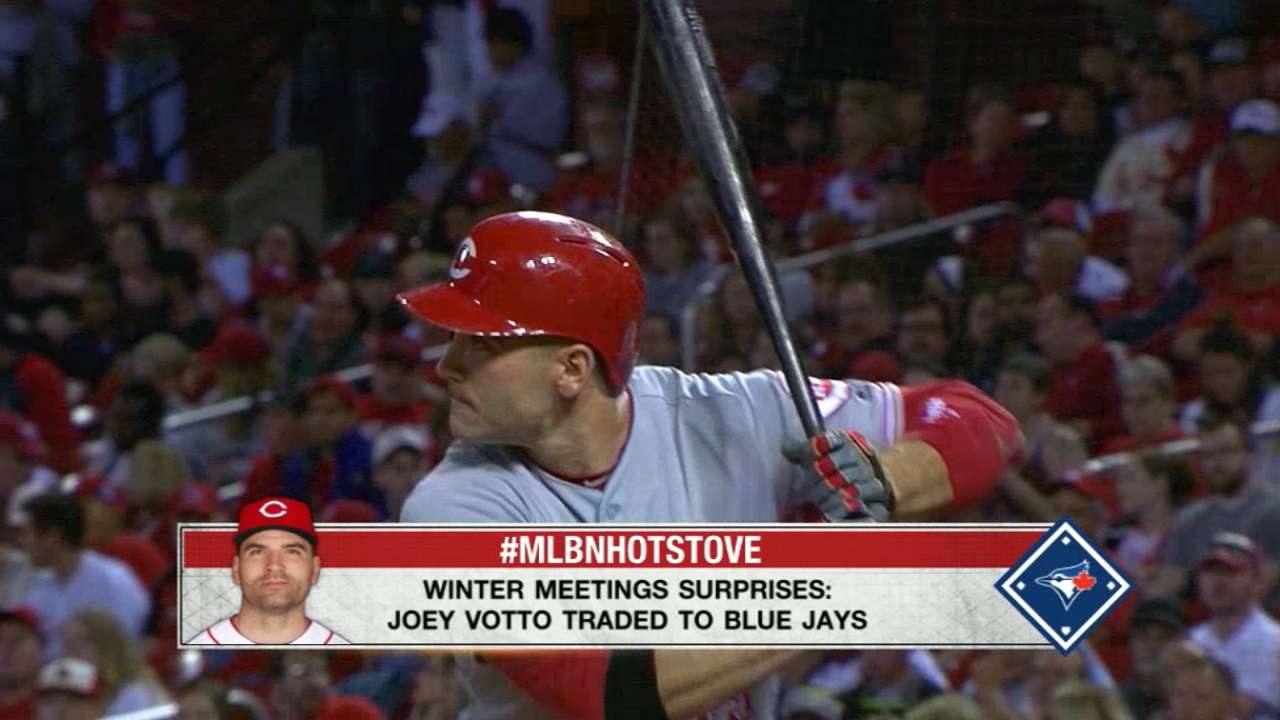 The Winter Meetings pose no deadline to get deals done. This is an arbitrary event, as far as that goes.
But these Meetings are all about efficiency and expediency, as conversations that might ordinarily drag out over two or three days -- given the multiple parties that must be spoken with over the phone -- can be accomplished face-to-face in the span of a couple hours. That's why you'll occasionally encounter a swap-a-palooza like the one we saw in San Diego two years ago.
Sale and McCutchen are the two key names in the trade market as these Meetings begin. There are other attractive names possibly available for the right price -- Justin Verlander, Chris Archer and Sonny Gray represent the top of the crop -- but the White Sox, after wavering at the non-waiver Trade Deadline, have now told teams that they have clarity in their direction (read: rebuild). When you combine that clarity with the market conditions, you have the right recipe for Sale, who has three years of fiscally reasonable contractual control attached to him, to move.
That is, if some team can meet the extraordinary asking price, which is always the rub.
With McCutchen, it's a little more complicated, given that the Pirates aren't exactly punting on 2017. But they do have a desire to keep their budget in check, they do seem to think it's time to put Starling Marte in center field, and they are unafraid of making unpopular swaps for the long-term health of the franchise.
The Nationals, we know, are one team that has been especially interested in the man they call "Cutch," though the Dodgers also have some interest and the pieces to make a deal, and the Rangers also loom as a potential landing spot given their center-field opening and their expectations.
Beyond McCutchen, there are a ton of position-player names that have wound their way into the rumor mill: Ryan Braun, Miguel Cabrera, J.D. Martinez, Todd Frazier, Evan Longoria and Brian Dozier, to name a few.
Even if we don't see a Sale sale or a Cutch switch, there is plenty of other unfinished business that ought to be addressed in D.C., where the "host" Nationals are among the clubs with prominent needs to fill.
So as executives from every team and agents dock at the harbor, let the loading and unloading begin.
Anthony Castrovince has been a reporter for MLB.com since 2004. Read his columns and follow him on Twitter at @Castrovince. This story was not subject to the approval of Major League Baseball or its clubs.