Maybin giving back to hometown through charity
New Angels outfielder spreads holiday cheer to local children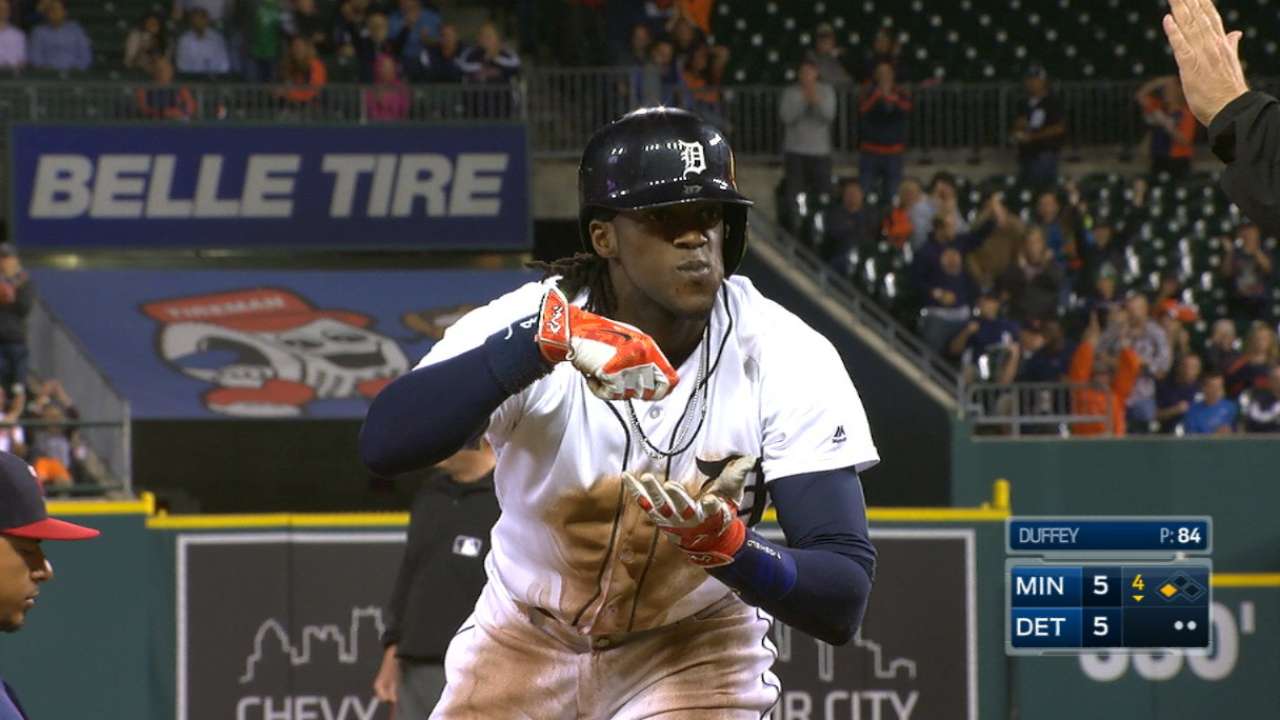 Cameron Maybin has always loved his hometown of Asheville, N.C., and the picturesque city nestled near the Blue Ridge Mountains has long been faithful in returning the favor.
"I was the only kid in middle school that could dunk a basketball, so I had a following from an early age," said the veteran Major Leaguer, now the newest member of the Angels' outfield, with a laugh.
"People know my family. And I've tried to use my platform to give back. I still acknowledge where I'm from. I care about Asheville's future."
As the holiday season descended upon Asheville, and Maybin continued to soak in the remaining days of winter before heading to Tempe, Ariz., in February to begin the grind of another hopeful Spring Training and 162-game season, there was much work to be done.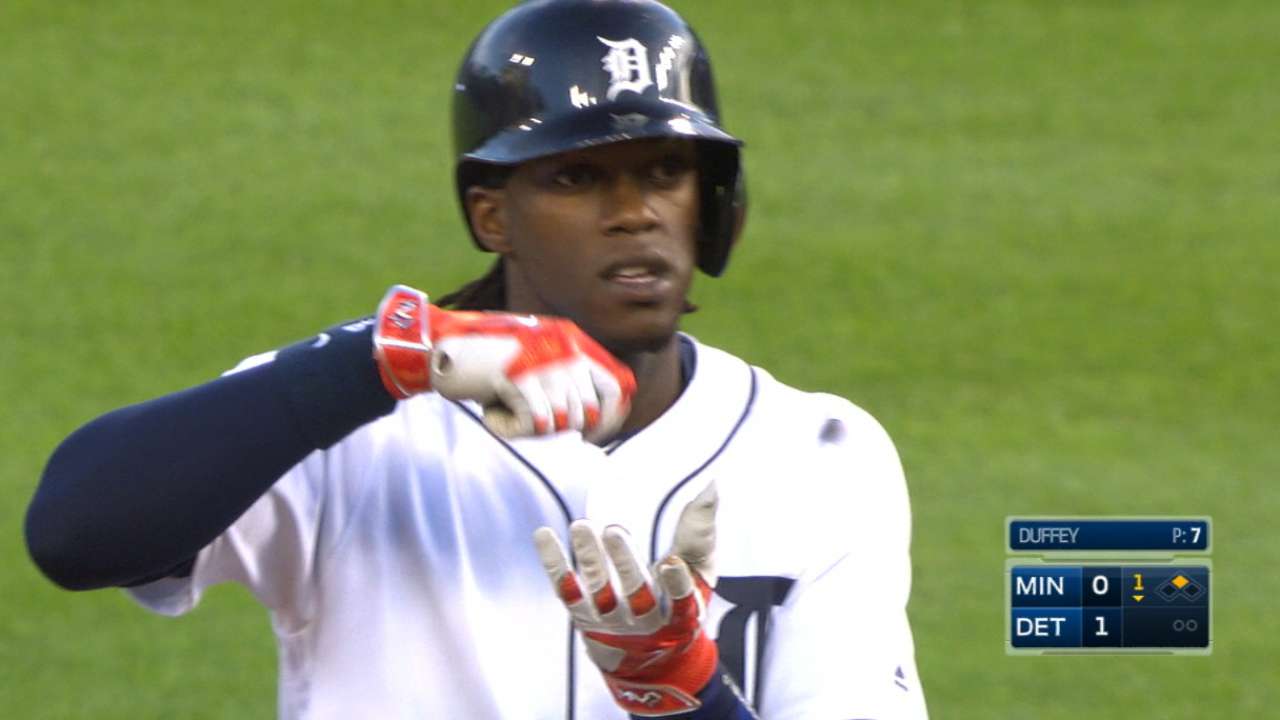 The Maybin Mission, the charity run by Maybin and his wife, Courtney, embarked upon the inaugural Maybin Mission Holiday Project, a month-long philanthropic effort in conjunction with the Angel Tree program as a partnership with The Salvation Army Boys & Girls Clubs of Buncombe County, N.C.
The Project is sponsoring more than 30 children from the Boys & Girls Clubs that Maybin knows well, having once called it his daily after-school hangout spot, and it continues an initiative Maybin started on a more informal basis in 2015: giving local families in need help to make the holidays joyous and memorable.
The Angel Tree program, one of The Salvation Army's major Christmas causes, has been aiding people since 1979, and it has expanded over the decades. The Maybin Mission Holiday Project, which covers this program and the fittingly named Adopt-An-Angel program, is accepting contributions at MaybinMission.com/holidayproject.
"It started with a Facebook post from my wife asking people from my community to write in and tell their stories," Maybin said. "We got heartfelt letters about families from our city that could use some help. There were 2,000 or 3,000 of these letters, and we sat through them and read them. A lot of tears were shed.
"In the end, after a tough process, we picked seven or eight families. The community did a good job helping us pick the ones to help. And then we went shopping."
The response was overwhelming, so this year, they've done even more. Maybin's foundation sponsored 30 children, people donated, sponsors jumped on board, and it's been a month of giving and holiday kindness that will continue on Saturday, when the Maybin Mission Holiday Luncheon is held at the same Boys & Girls Club.
"The buzz around the project, the help around the project, the love around the project … it's all been truly amazing," Maybin said. "It's nice to do something like that for a town.
"And the love I continue to get from the people in the community makes me want to give more than possible highlights on TV from time to time."
There could be even more of those highlights this year. Maybin said he's excited to land in the left-field spot next to American League MVP Award winner Mike Trout in the Angels' outfield. The team is hoping for a rebound, and Maybin, who was traded from Detroit in one of baseball's first transactions of the offseason, is hoping to be a good fit on a winning club.
"We've got some nice pieces," Maybin said. "And there's lot of time left in the offseason for us to do more. I'm excited to play with Mike. I'm excited to play for a manager like Mike Scioscia, who likes the things I do -- running, putting pressure on defenses and saving runs.
"And I've got to say, I'm excited about the California weather, too."
Doug Miller is a reporter for MLB.com. Follow him on Twitter @DougMillerMLB. This story was not subject to the approval of Major League Baseball or its clubs.