Hamilton healed, hitting and ready for 2017
Center fielder unfazed by trade rumors, feels his offense will continue to improve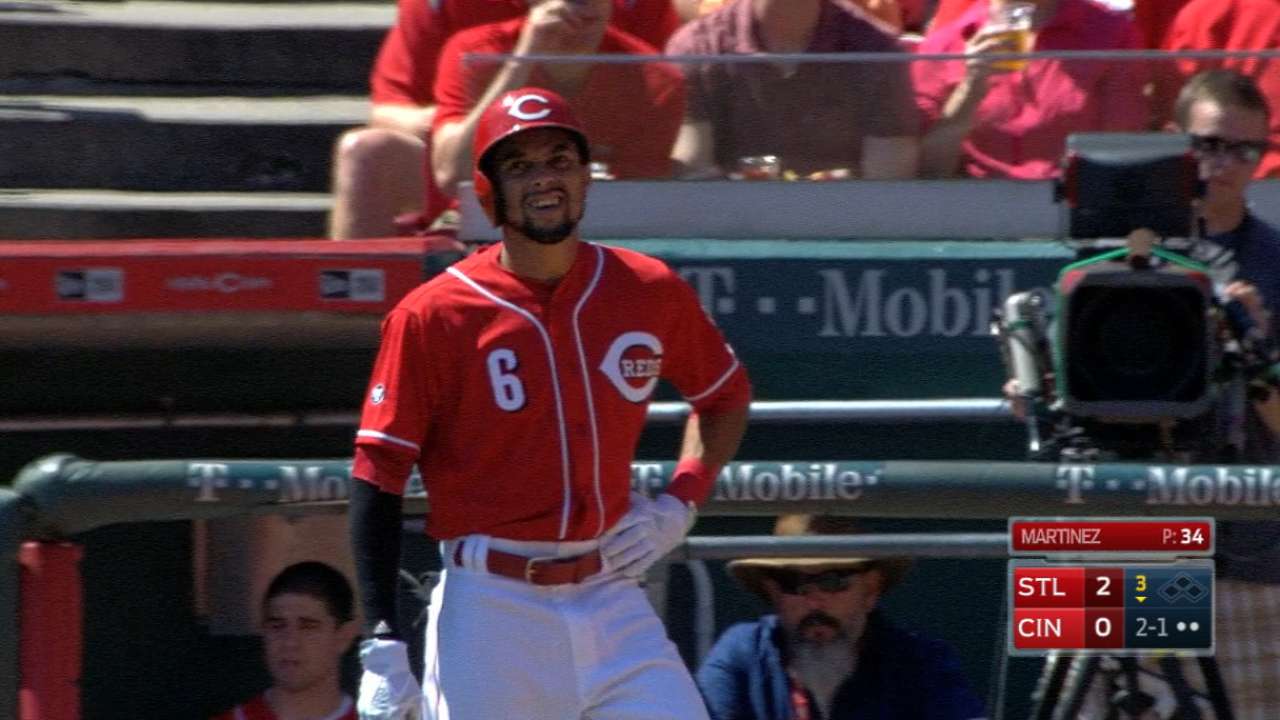 CINCINNATI -- The strained left oblique that wiped out most of the final month of Billy Hamilton's 2016 season is fully healed after he fully rested through October. But the Reds' center fielder didn't feel that the injury and the time off has stunted the progress he made as a hitter during the second half.
Hamilton, 26, has spent much of the offseason working out in Cincinnati, either at Great American Ball Park or the MLB Urban Youth Academy. His hitting has been right where he wants it to be.
"I went in the cage the other day, and I felt like where I left off at. It felt natural," Hamilton said during Redsfest. "It was just flowing and everything. I feel like it's going to be big for me."
• Reds roll out red carpet for fun-filled Redsfest
Hamilton, who batted .260 with a .321 on-base percentage and 58 stolen bases in 2016, has been hitting with third-base coach Billy Hatcher. Hamilton's teammate and one of the game's best hitters, Joey Votto, has also popped in when he's been in town.
Votto also provided hitting advice to Hamilton during the season. Hamilton rallied from a slow start to '16 and regained his leadoff spot in the second half, when he hit .293 with a .369 on-base percentage.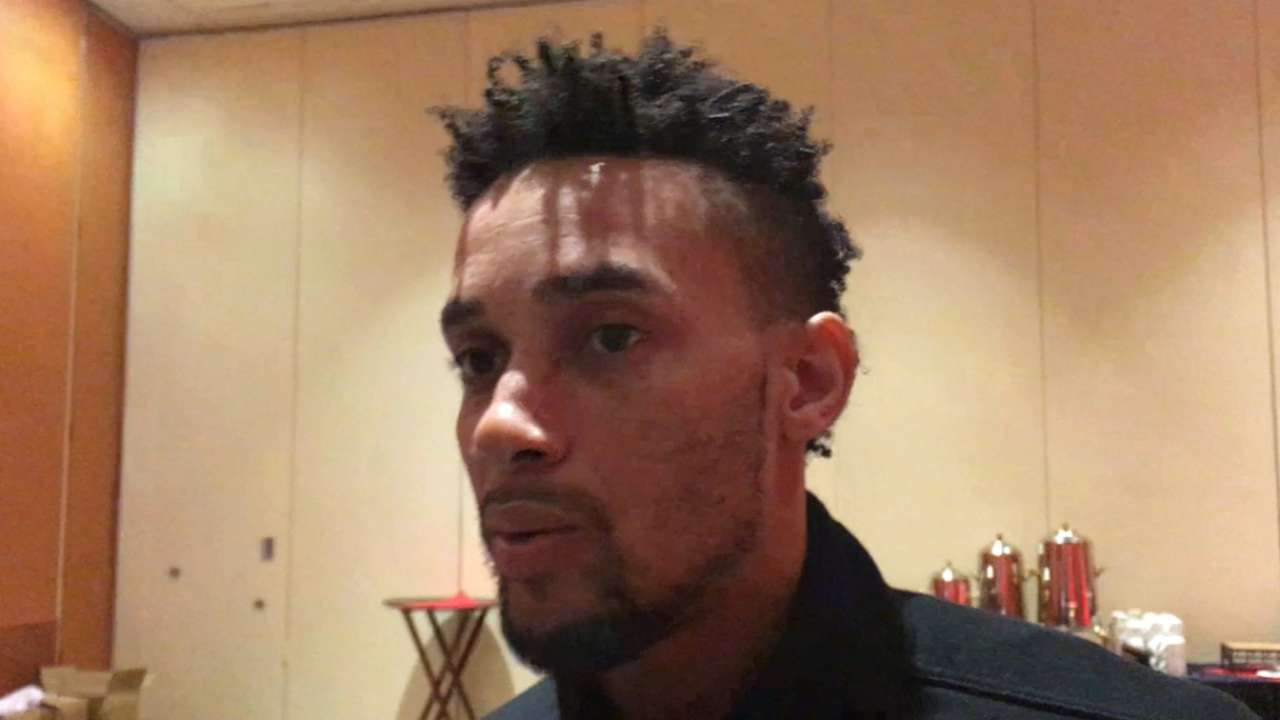 "I'm still learning from him," Hamilton said of Votto. "The last few years, hitting-wise, I studied film but not like I do now. When I travel, I got my iPad and I'm looking at video and everything. Joey has got me doing all of that stuff."
Hamilton is eligible for arbitration for the first time, which leaves him three years away from free agency. Those circumstances prompted speculation this week that the speedster could be traded this offseason.
Although that seems unlikely, Hamilton took the rumors in stride.
"If I get traded, I get traded," he said. "I want what's best for everybody. If the Reds feel like they can be better without me, I'm all in for it. I'm not saying I don't want to be here, I'd love to be here. I love the Reds' organization, I love everyone here. I love the fans. If they trade me, that means they have a plan. It's not for me to be mad about it. It's baseball, that's life."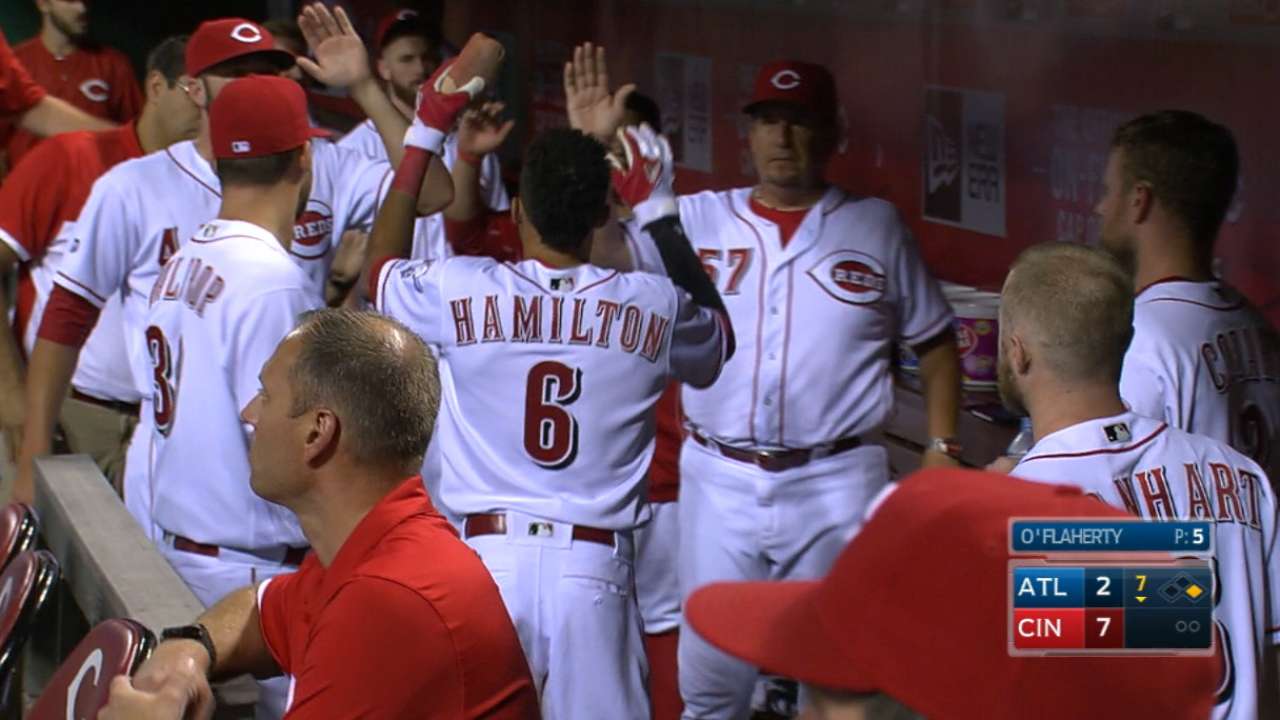 Besides his hitting skills, Hamilton was also enthusiastic about the prospects of playing for Team USA in the World Baseball Classic this spring. Because his season ended on the disabled list, the Reds are allowed to veto his participation. But he's been given the green light to play in the Classic, if asked.
"My agent told me they're going to ask [Mike] Trout and [Bryce] Harper and all those guys if they want to play," Hamilton said. "If they don't play, they'll go to other guys. It's something they've earned. I can't do anything about it, I want to play. I'm excited about it."
Hamilton's dynamic speed would likely give Team USA a spark, whether in the starting lineup or off of the bench -- especially as a pinch-runner in the late innings.
"I don't have to play every single day," he said. "I'll do what I did [for Cincinnati] in 2013, come in the seventh, eighth inning, steal a base, win the game and go out the next day. I just want to play. I just want to be on the roster."
Mark Sheldon has covered the Reds for MLB.com since 2006, and previously covered the Twins from 2001-05. Follow him on Twitter @m_sheldon and Facebook and listen to his podcast. This story was not subject to the approval of Major League Baseball or its clubs.