Rangers in on trade talks leading to Meetings
Daniels targeting upgrades in starting pitching, center field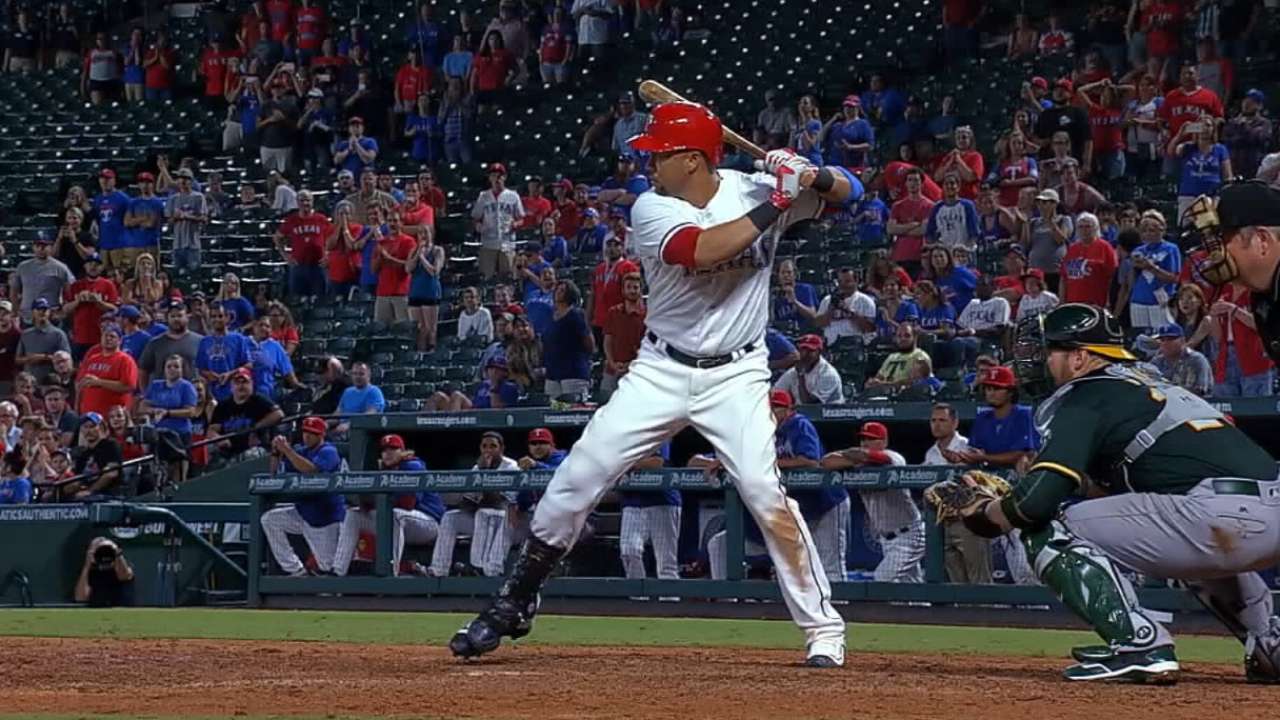 ARLINGTON -- The Rangers head into the Winter Meetings still focused on starting pitching, and general manager Jon Daniels said they were more involved in trade discussions than pursuit of free agents.
What remains hanging out there is if the club will pull off an impact trade for a starting pitcher. White Sox left-hander Chris Sale is everybody's primary target -- especially the Rangers' -- but teammate Jose Quintana and Rays right-hander Chris Archer may be in play as well.
"We are not looking at it that way as far as making headlines," Daniels said on Friday. "Every acquisition has a chance to make an impact. Whether or not an acquisition fits the definition of impact is less significant than if they are a long-term fit as far as culture and talent."
The Rangers remain quiet as the offseason moves into December and the Winter Meetings begin on Sunday near Washington. So far the only big news has been the signing of free-agent starter Andrew Cashner.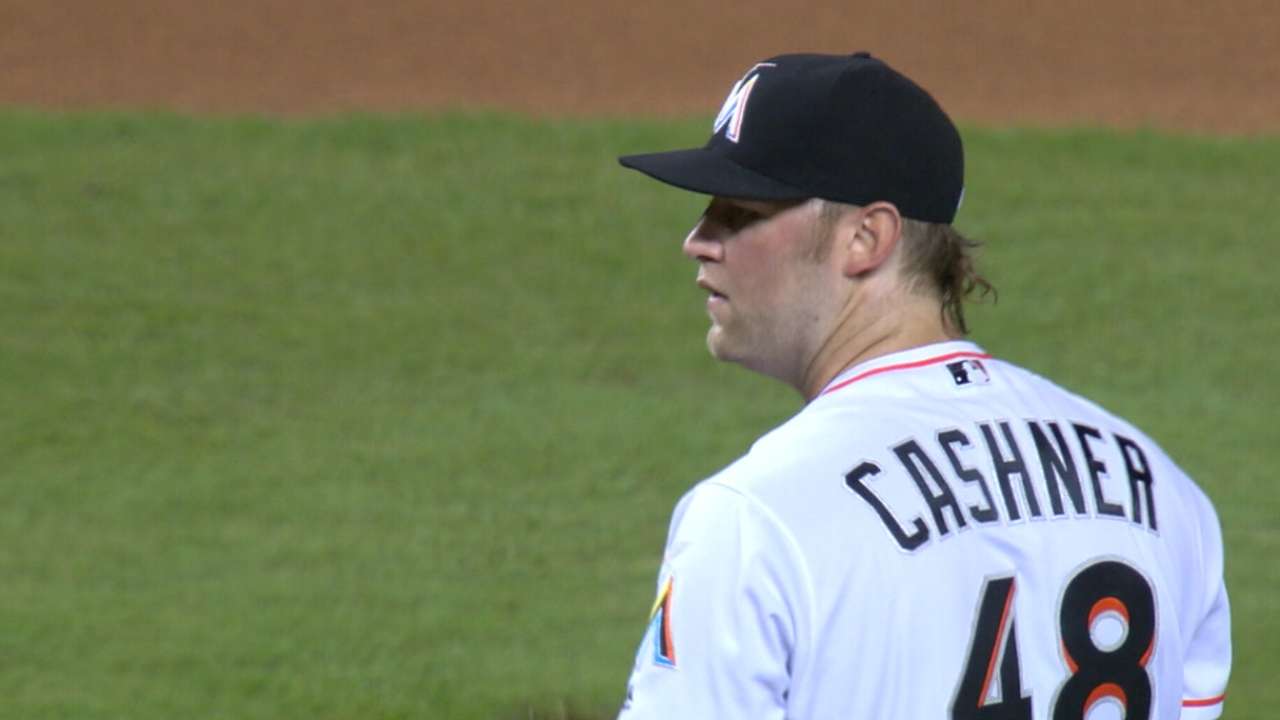 MLB.com and MLB Network will have wall-to-wall coverage of the 2016 Winter Meetings from the Gaylord National Resort & Convention Center outside Washington, D.C. Fans can watch live streaming of all news conferences and manager availability on MLB.com, including the Rule 5 Draft on Thursday at 8 a.m. CT.
Friday was the non-tender deadline, but the Rangers have offered contracts to all of their arbitration-eligible players: relievers Sam Dyson, Jeremy Jeffress, Tanner Scheppers and Jake Diekman, starter A.J. Griffin, infielder Jurickson Profar and catcher Robinson Chirinos.
Daniels did brief the media on Friday before the start of the Winter Meetings and the main thrust of his message was that the Rangers have been quite active on the trade discussions. That could mean Sale or Pirates center fielder Andrew McCutchen or any other player rumored -- true or otherwise -- to be available.
"We're having some conversations on the trade front," Daniels said. "It's hard to handicap. There have been multiple conversations and there are a number of potentials out there. There are a few conversations that are more advanced than others. We've exchanged ideas ... the last couple of weeks conversations have picked up."
There are still a number of free-agent starters on the market including Rich Hill, Derek Holland and Colby Lewis, Daniels said the Rangers remain in touch with Holland and Lewis, but the club appears to be focused on trading for starting pitching.
"Starting pitching this particular offseason is not there," Daniels said. "There are not a lot of good options and other clubs are trying to add. That's why we decided to go with a quick strike with Cashner, get somebody we were comfortable with. We feel good about it, but we'd like to add more."
Center field is another area of need. The Rangers have investigated McCutchen with the Pirates, but he may no longer be the premium defensive player that they require for the position.
"Any time you send a defensive team out on the field, it's a defensive-minded team," manager Jeff Banister said.
Other intriguing names possibly available could be Billy Hamilton of the Reds, Odubel Herrera of the Phillies and Travis Jankowski of the Padres. Jankowski, a left-handed hitter, could be a nice complement to Delino DeShields for the Rangers.
If the Rangers do make an impact trade, they may have to give up one of their relievers. The Rangers have an impressive group of arms in the bullpen including Dyson, Diekman, Scheppers, Jeffress, Keone Kela, Matt Bush, Alex Claudio and Tony Barnette, and clubs have been asking about them.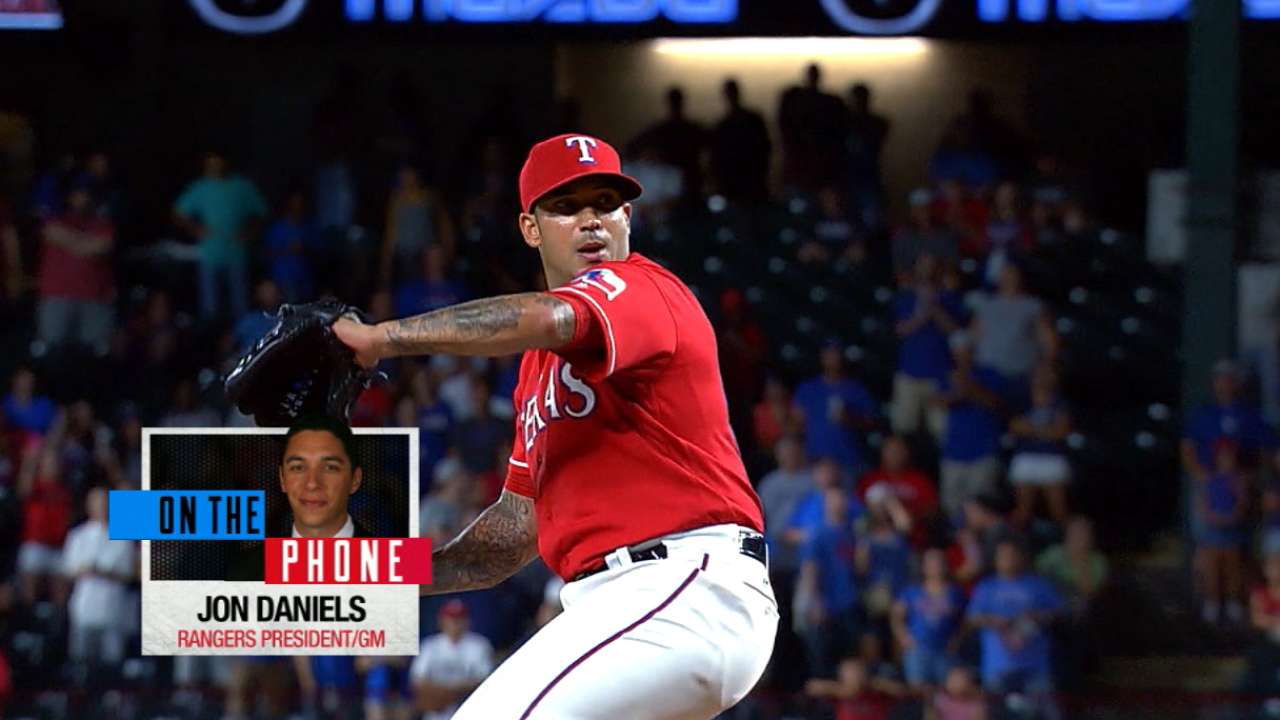 "We've been hit quite a bit there," Daniels said. "Most clubs have interest in somebody in our bullpen. We like the depth we have there and the guys we have there. It's a real advantage to run live arms out there with guys that have success. But it's a consideration, we'll continue to have conversations."
Worth noting
• The Rangers have received right-handed reliever Brady Dragmire on a waiver claim from the Pirates. He was 4-6 with a 4.38 ERA in 45 relief appearances for Double-A New Hampshire, a Blue Jays affiliate, last season.
• Left-hander David Rollins was claimed off waivers by the Phillies. The Rangers claimed him from the Cubs earlier this winter.
• Daniels said the Rangers have had no contact with outfielder Josh Hamilton, who was released last summer while recovering from surgery on his left knee. The club hasn't decided if it is going to bring him into camp on a Minor League contract.
"I haven't spoken with him recently," Daniels said. "He is still rehabbing his knee. Once the knee is healthy, we'll see him work out and make a call. It hasn't gotten to that point yet."
T.R. Sullivan has covered the Rangers since 1989, and for MLB.com since 2006. Follow him on Twitter @Sullivan_Ranger and listen to his podcast. This story was not subject to the approval of Major League Baseball or its clubs.