MLB, MLBPA officially unveil new CBA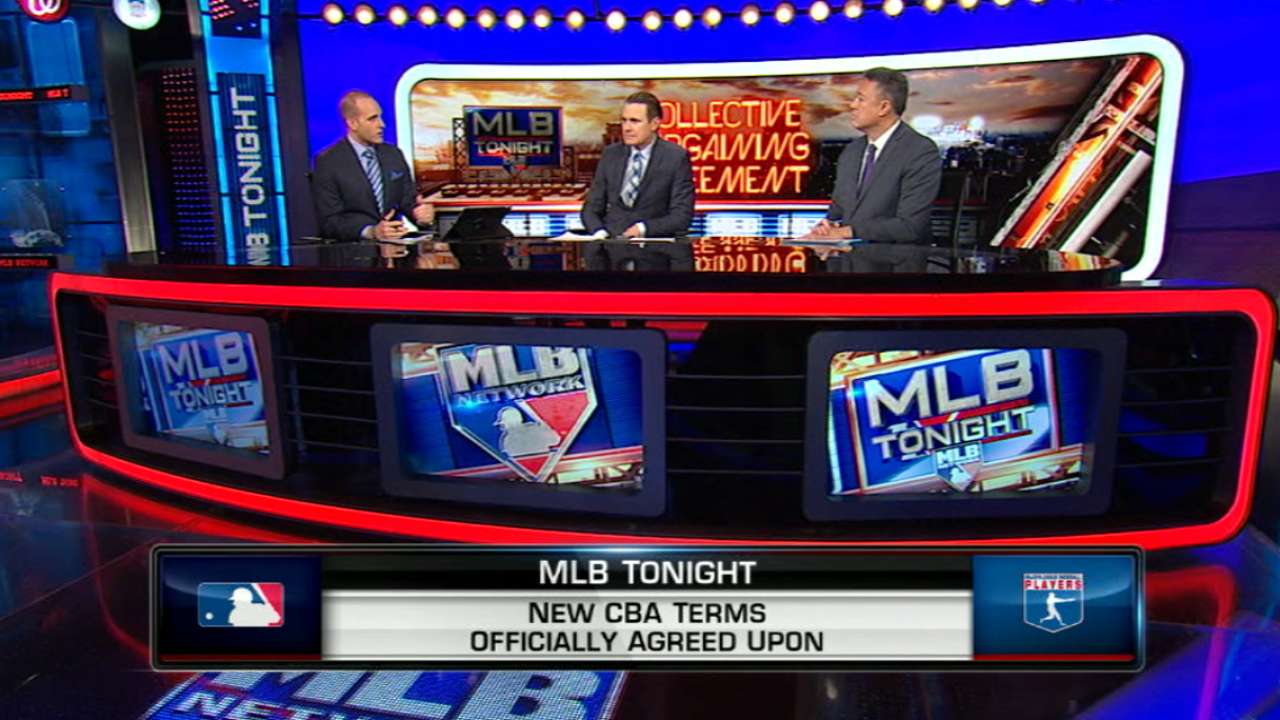 Baseball's new five-year labor agreement addresses topics ranging from nutrition and travel to minimum salaries and random drug tests, in addition to an array of previously reported changes.
Less than 48 hours after the new deal was hammered out over two days of wall-to-wall negotiations, Major League Baseball and the Major League Baseball Players Association (MLBPA) on Friday jointly issued a summary of the agreement.
• Details of MLB, MLBPA labor agreement
"I am pleased that we completed an agreement prior to the deadline that will keep the focus on the field during this exciting time for the game," Commissioner Rob Manfred said. "There are great opportunities ahead to continue our growth and build upon the popularity that resonated throughout the postseason and one of the most memorable World Series ever. This agreement aims to further improve the game's healthy foundation and to promote competitive balance for all fans."
MLBPA executive director Tony Clark said: "Every negotiation has its own challenges. The complexities of this agreement differ greatly from those in the past if for no other reason than how the industry has grown. With that said, a fair and equitable deal is always the result you are working toward, and, once again, I believe we achieved that goal. I would like to thank our players for their involvement, input and leadership throughout. Their desire to protect our history and defend and advance the rights and interests of their peers is something I am truly grateful for.
"I would also like to recognize Commissioner Rob Manfred, [MLB chief labor officer] Dan Halem, MLB and the Labor Policy Committee for their hard work over the last year-plus, and for staying committed to the process. In coming to an agreement, this deal allows both sides to focus on the future growth and development of the sport. There is a lot of work to be done and we look forward to doing it."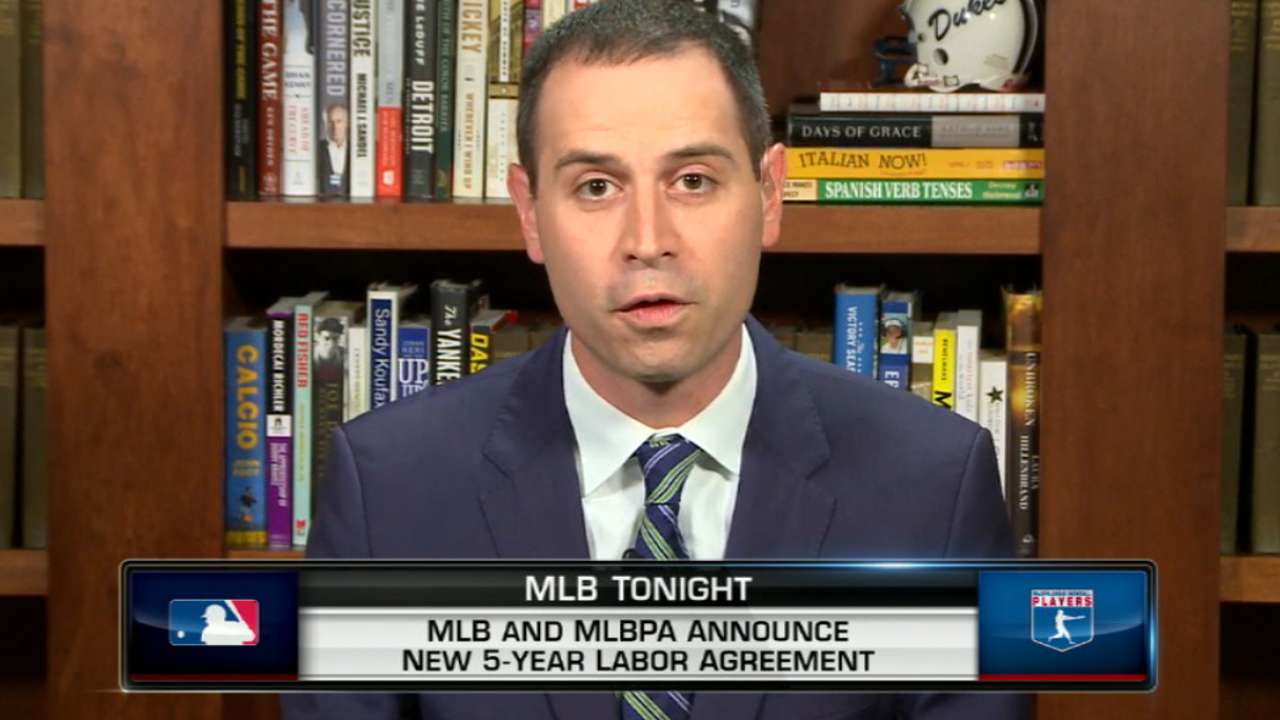 Many of the key details -- such as the All-Star Game no longer determining home-field advantage in the World Series, as well as changes to the free-agent compensation process -- were reported in detail when the agreement was reached on Wednesday night. However, there were other interesting elements revealed when the release was sent out on Friday afternoon. Among them:
• The managers of the All-Star teams will no longer pick reserves. Instead, following election of players by fans, the Commissioner's Office will select seven players from the National League (four pitchers) and five players from the American League (four pitchers) to participate in the All-Star Game.
• All-Star rosters will be reduced from 34 to 32, and all players on the active roster of the winning team shall share equally in a $640,000 bonus.
• The number of offseason random urine tests will increase from 350 to 1,550 in order to ensure that all players on the roster of 40 will be subject to at least one random offseason test.
• The Commissioner's Office will implement an Anti-Hazing and Anti-Bullying Policy as a supplement to the Workplace Code of Conduct.
A full breakdown of all the details in the joint release can be found here.
Richard Justice is a columnist for MLB.com. You can follow him on Twitter @richardjustice. This story was not subject to the approval of Major League Baseball or its clubs.