Ortiz talks retirement, Sox at charity golf event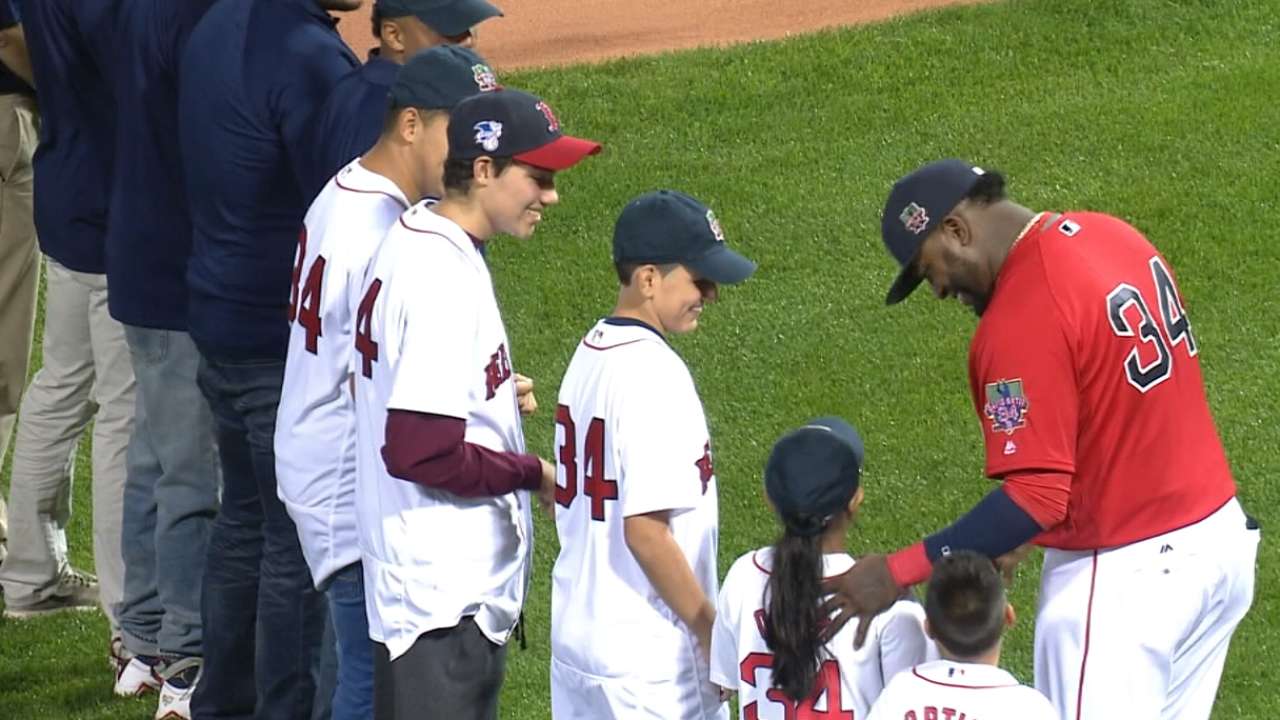 PUNTA CANA, Dominican Republic -- It has been 53 days since David Ortiz swung his bat for the final time in a Major League game. At least at this stage, the slugger is basking in retirement while at the same time staying in-tuned with the game he loves so much.
Sure, it is going to feel strange for Big Papi when his former teammates and friends throughout the game start reporting to Spring Training. In a way, however, it will be liberating.
"I'm going to start not planning things," said Ortiz. "I'm just going to do things -- I don't know where. I've been planning things my whole life. So now I'm going to do a little bit of not planning things, see how that works. And I'm not complaining, but I have a lot of things going on right now and hopefully I can clear out my schedule a little bit, especially when the summer kicks in, so I can do summer things with the family."
Ortiz's schedule is filled this weekend as he hosts his ninth annual charity golf tournament in the Dominican Republic. And unlike his playing career, he doesn't see his charitable endeavors coming to an end any time soon. The David Ortiz Children's Fund has raised millions for kids in the Dominican Republic and Boston area in need of open heart surgery.
"I went to the hospital two days ago, and trust me, every time I walk into the hospital it's like a new experience," said Ortiz. "We have so many kids going through situations. The heart doesn't play around. You have to make sure everything is OK, and that's what we do here. It's like a challenge for me every year, and a motivation at the same time, because there's people who really need what we do. I'm up to the challenge."
At some point, Ortiz acknowledges, he will go back and work with the Red Sox, just as his former teammates Pedro Martinez, Jason Varitek and Tim Wakefield all have in recent years.
"They approached me the other day," Ortiz said. "[President of baseball operations Dave Dombrowski] asked me, and whenever I'm ready for it, they're down with it. The Red Sox always want me to be part of the organization, and at some point I definitely will, because you guys know I love that organization. That organization is part of what I am, and I'm always going to want the best for the organization. It will come at some point."
Ortiz spoke about a variety of other subjects in his session with the media on Friday. Here is a sampling:
On who might replace him at DH: Edwin Encarnacion and Jose Bautista are familiar to Red Sox fans, after years of playing at Fenway for the Jays. But Carlos Beltran might be more in Boston's price range.
"We'll see," said Ortiz. "Definitely we need one of those thunder [bats]. When you have a guy like Edwin doing what he does, he can ask for whatever he wants. Not everybody is hitting 40 bombs in the big leagues and doing all the damage that he's doing. So if you're going to recruit a guy like him, you know you've got to bring that money in. Beltran is another good choice. He is a guy that cares and really wants to win. Bautista played hurt last year, but I wouldn't doubt what he can do."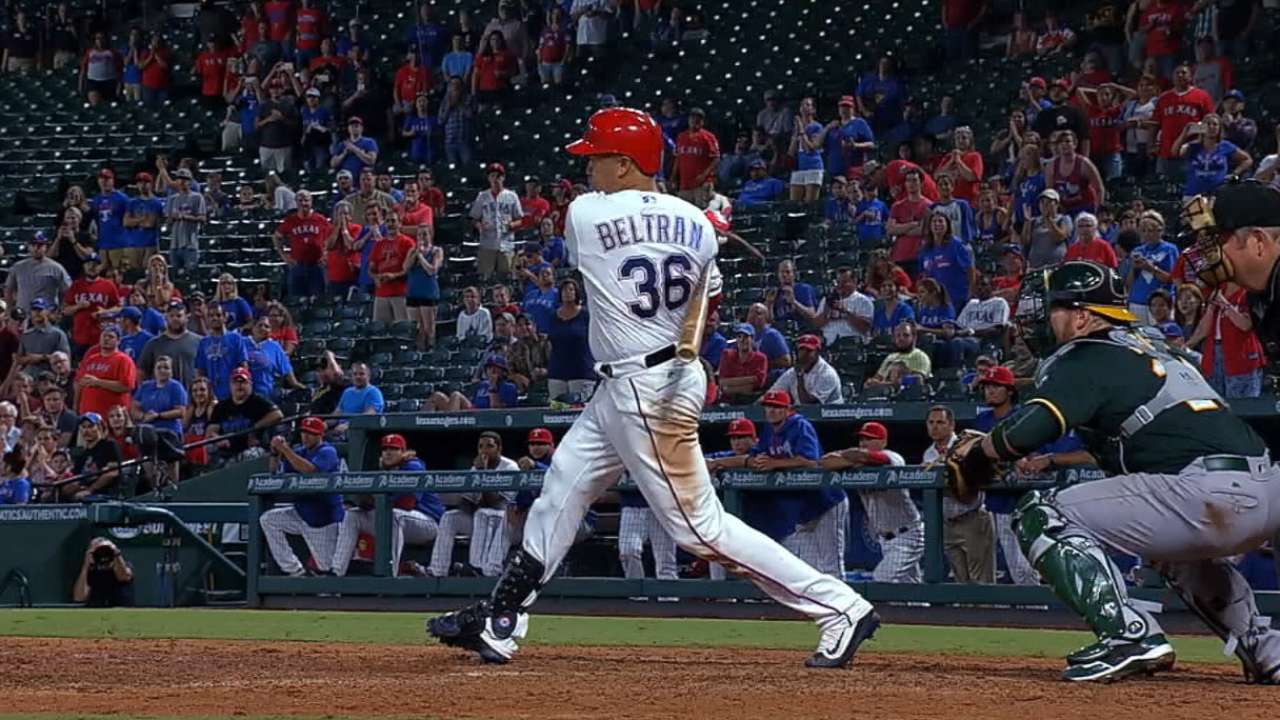 Long-term deals for young core: One of the most gratifying parts of Ortiz's final season was watching the growth of young players like Mookie Betts, Xander Bogaerts, Jackie Bradley Jr. and Andrew Benintendi. He hopes they all play a long time for the Red Sox.
"Those kids, they are baseball," said Ortiz. "In a heartbeat, I would sit down to talk to those kids. The most important thing about them is that they have that work ethic as a younger player. That's something that, to me, they have unbelievable value.
"These kids, they come to the field and it's straight business. Me, as a veteran player, knowing how you come from the bottom to the top, it's something that, to me, is extremety important. Those are the players you want on your ballclub. Young, talented, and with that mentality, that's on another level. I know that at some point, the Red Sox will have to sit down with them, because they are what people want. I want to come to the field every day to see what they can do."
Spring Training sighting? For the first time since 1993 -- his first year as a Mariners Minor Leaguer -- Ortiz doesn't have a Spring Training to look forward to. Will he visit the Red Sox?
"I don't know yet," said Ortiz. "Probably. But I don't know. I'm into so many things right now that I don't know if I'm gonna be there. I don't have it on my schedule right now, but who knows? Sometimes I can get bored at some point and show up for a couple of days, who knows?"
Ortiz and his family still have primary residence in the Boston area. But he said he would like to build a house in Florida next year.
Ian Browne has covered the Red Sox for MLB.com since 2002. Follow him on Twitter @IanMBrowne and Facebook. This story was not subject to the approval of Major League Baseball or its clubs.