Inbox: Chances A's trade a core player?
Beat reporter Jane Lee answers questions from fans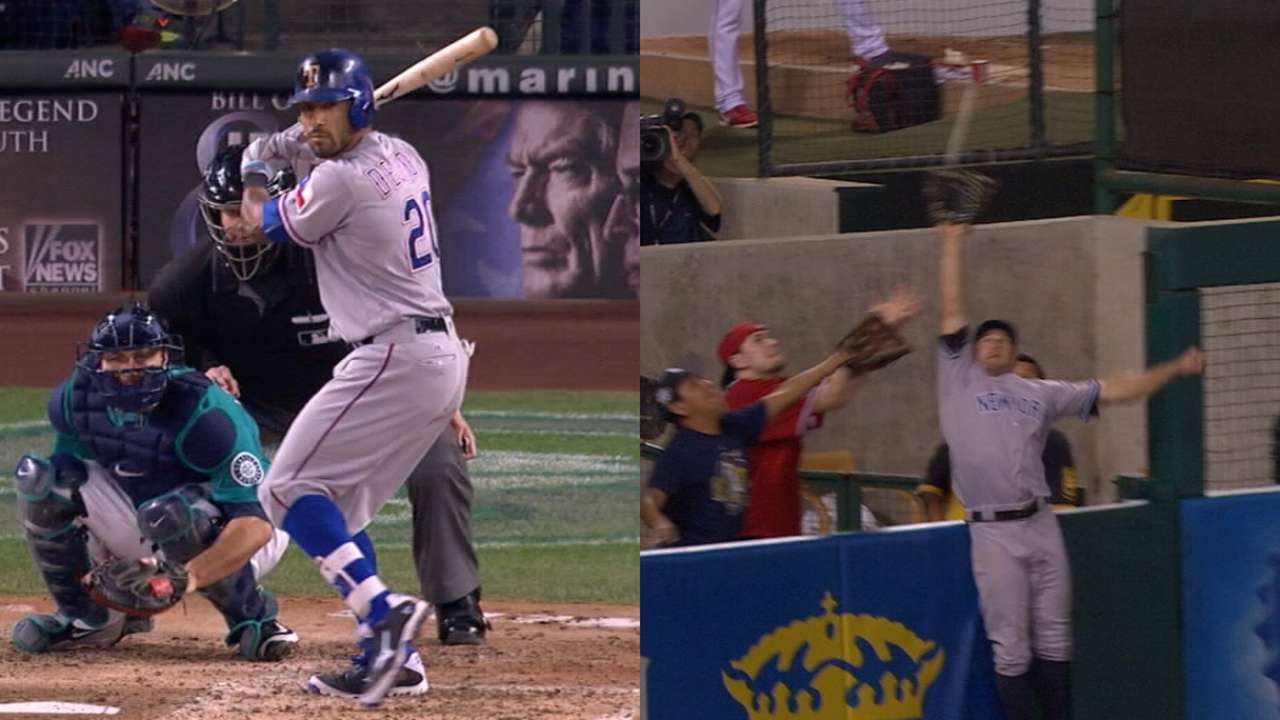 We know Sonny Gray, Stephen Vogt and Sean Doolittle are available in trades. But what's the likelihood of each getting traded?
-- Alex R., No location given
My guess is all stay put, and here's why: I don't believe the A's are quite ready to move on a trade for Gray, and my guess is they hold out hope he can up his value and be the best available pitcher at the Trade Deadline next summer. Vogt will surely be fodder for trade discussions -- and he already is in a seemingly non-existent catching market -- but his bat may not be enough to convince teams eyeing a valuable defensive presence behind the plate to swing a deal. Doolittle is perhaps the most likely of the three to be moved, but the A's would do well in keeping this affordable power lefty in house, for his value to them extends beyond the mound.
Why do the A's seem to open the regular season at home every year and finish on the road? Of course, this results in the Giants doing the opposite. If the A's are battling down to the last game, normally it would be to their benefit to finish at home. I understand they played worse at home last year, but that usually would not be the case.
-- Gregg R., No location given
The A's only start at home because the Giants request road openers. As you alluded to, the Giants make the request because they know it gives them a better chance to have more home games later in the year, including the season finale. Now, the A's make their own schedule requests, as each team does, but it's probably safe to say the majority of their wishes aren't met. This has been well-documented and extends beyond this one issue -- do you think the A's ask to make six separate trips to the state of Texas? No, but that's what's on tap a third straight season next year.
• Submit a question to the A's Inbox
What is your prediction for the pitching rotation next season?
-- Michael C., Castro Valley, Calif.
At least to begin the season, my premature forecast would have Gray, Kendall Graveman, Sean Manaea, Jharel Cotton and Daniel Mengden in the rotation. That leaves several names out -- notably Frankie Montas, Jesse Hahn, Dillon Overton and Zach Neal -- and I wouldn't be surprised if Spring Training brings about a heated competition that results in any one of them nudging their way into the Opening Day mix. Of course, the starting five on Day 1 typically isn't the same starting five by Day 20.
If the Brewers non-tender Chris Carter, is he a right-handed power option for the A's?
-- @donniedodger25
Probably not, though the idea of a relatively low-cost, 40-homer guy is naturally intriguing. Carter is in line to earn roughly $10 million, an absolute steal -- at least for most clubs. For the A's, though, that's still a high price point for a player whose role would largely be undefined; already, they have first-base options in place in Yonder Alonso, Mark Canha and Matt Olson. Khris Davis, meanwhile, will presumably handle the designated-hitter at-bats from the right side. In short, the A's can't commit this much cash to a one-dimensional player.
What are the A's going to do at second base? Can we see a trade for Brian Dozier, or is it more likely Jed Lowrie, Max Muncy or Joey Wendle gets the job?
-- @pro4pro32
I'd imagine Dozier comes with a high asking price, and much too high for an A's team that has other prioritized needs, namely in the outfield. With that being said, a healthy Lowrie is likely back at second base for the A's next year, though there's always the possibility they trade him and hope Wendle can pick up where he left off and handle the everyday job, with Chad Pinder and Muncy also in the mix for playing time depending on the makeup of the roster.
With the ownership shakeup, do you think the A's will spend more money to get A-rated players?
-- @Mrd_1230
Not until they get a new stadium.
Jane Lee has covered the A's for MLB.com since 2010. This story was not subject to the approval of Major League Baseball or its clubs.