Hanley announces plan to play in '17 Classic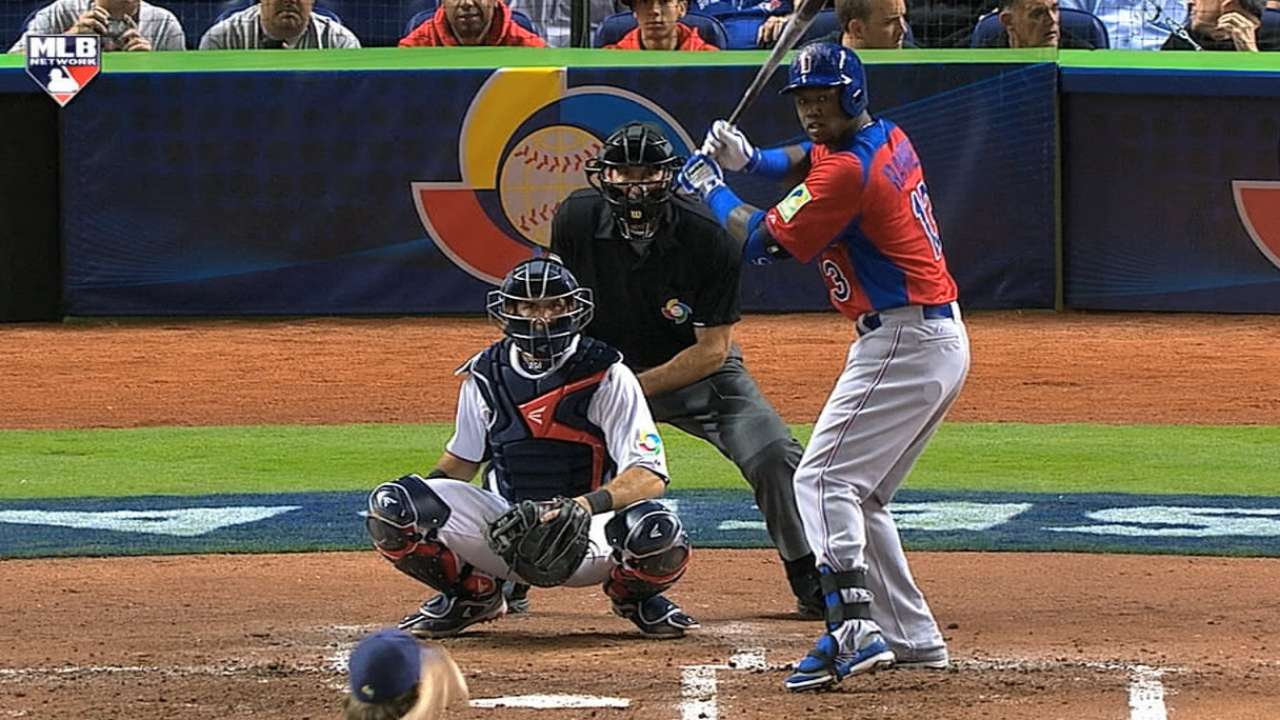 PUNTA CANA, Dominican Republic -- Before trying to get the Red Sox back to the postseason, Hanley Ramirez plans on helping the Dominican Republic defend its championship in the World Baseball Classic.
After experiencing the thrill of playing for the DR's title-winning team three years ago, Ramirez confirmed Friday from David Ortiz's charity golf tournament that he plans on suiting up again for his country.
"That's my plan," Ramirez said. "Just having a chance to play for your country is special, and it's something that basically the whole world sees, and it's special."
In preparation for playing big games in March, Ramirez will try to get approval from the Red Sox to play winter ball for Tigres del Licey of the Dominican Republic. Ramirez also wanted to play last winter, but the Sox advised him against it after coming off an injury-plagued 2015.
Ramirez last played winter ball in 2013, and felt there was a benefit in the WBC.
"You get your swing and get used to the game quicker in Spring Training," Ramirez said. "That's the difference. Your mind has already started."
After going into 2016 as a question mark, Ramirez had a tremendous season for the American League East champion Red Sox, slashing .286/.361/.505 with 30 homers and 111 RBIs.
Ramirez thinks he is primed to have a similar year in 2017 for a team he feels can make a deep postseason run. The Red Sox were swept by the eventual AL champion Indians in the AL Division Series.
"Definitely," Ramirez said. "We just need to stay together like we did last year, I think we're going to be stronger mentally this year. I think I'm more motivated this year because we didn't go further in the playoffs. I can't wait to get back and go to the playoffs and go further."
As for life without his close friend Ortiz, Ramirez thinks the Red Sox will make a smooth adjustment.
"After the last game, we tried to take every positive thing from David and keep it in our clubhouse -- the way he went about his business, the way he raised us. But at the same time, everybody knows he's going to be missed," said Ramirez. "We've got to move forward. We've got a lot of guys in the clubhouse who can lead the way."
Ian Browne has covered the Red Sox for MLB.com since 2002. Follow him on Twitter @IanMBrowne and Facebook. This story was not subject to the approval of Major League Baseball or its clubs.