Cashman: Yanks plotting course for offseason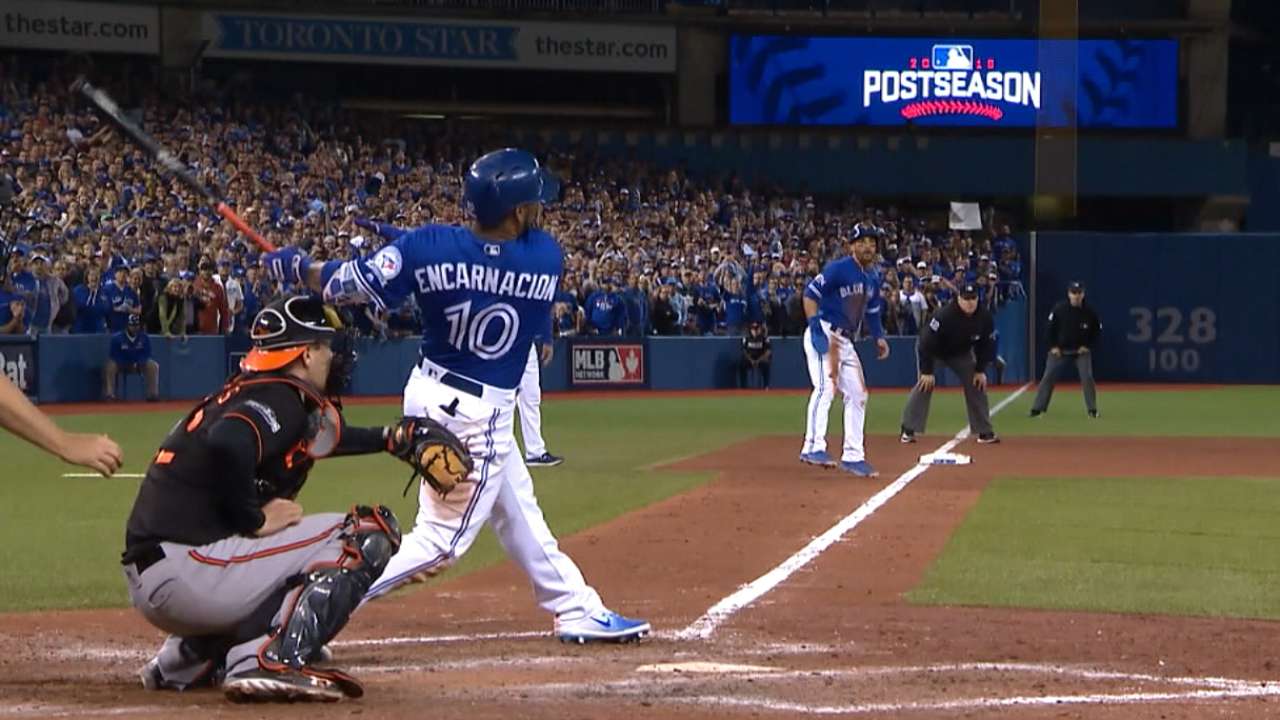 STAMFORD, Conn. -- Brian Cashman spent part of his Friday morning strapping in for practice rappels down the side of the 22-story Landmark Building, and his annual participation in the city's "Heights and Lights" festival served an apt analogy with the Yankees' general manager preparing to jump ahead with his offseason business in advance of next week's Winter Meetings.
Cashman said that the Yankees have been studying the new Collective Bargaining Agreement, particularly with regard to luxury tax and related penalties, so they can strategize for 2017 and beyond. He said that they expect to hit the ground running on Monday when the Yankee contingent arrives at the Gaylord National Resort & Convention Center outside Washington, D.C.
MLB.com and MLB Network will have wall-to-wall coverage of the 2016 Winter Meetings. Fans can watch live streaming of all news conferences and manager availability on MLB.com, including the Rule 5 Draft on Thursday at 9 a.m. ET.
"Listen, I'd like to add bullpen, starting pitching and a bat," Cashman said. "This market is saturated with bats, whether it's on the trade front or free-agent front. If certain bats that may be of interest come off the board, it still leaves other bats that may not have a chair to be sitting in later on.
"The starting pitching market is thin, so that's not like something that moves quick anyway. If it does, it's very expensive. The bullpen market has a lot of different choices, so I think I still have time on that. There's no guarantees. At the end of the day, we just have to make sure we understand what the new world order is going to be, and we'll do our very best to adjust accordingly."
The Yankees have been linked to multiple free-agent hitters, including Jose Bautista, Edwin Encarnacion and Mike Napoli, as they seek a DH who can improve upon Brian McCann's production. Cashman said that they had discussions with Yoenis Cespedes but never made an offer before the outfielder inked a four-year, $110 million deal with the Mets.
"He never said that the Mets were his first choice, but my sense was the Mets were his first choice," Cashman said.
The Yanks were also interested in a reunion with Carlos Beltran before he opted to go to Houston.
On the pitching side, Rich Hill, Derek Holland and Jason Hammel are among the free-agent starters who have been connected to the Yankees, and there appears to be mutual interest in a reunion with closer Aroldis Chapman, who could command a five-year, $100 million deal. Kenley Jansen also is an option, but Cashman said that the preference would be not to lose a Draft pick upon signing Jansen, who received -- and turned down -- a qualifying offer from the Dodgers.
"We need a bat, at the very least, and we need some bullpen, and when I say 'some,' that's plural, as well as if we can run into some rotation help, too," Cashman said. "The rotation thing is going to be more difficult. We do have three guys that are set, and we do have about five guys competing for about two spots in Spring Training.
"There may or may not be help on the way in the rotation side, but it doesn't mean that we can't tend the garden in the bullpen with multiple efforts and find a bat somewhere, at the very least. The priority is to make a good, sound decision when it comes our way."
The Yankees have fielded some level of interest in Brett Gardner and Chase Headley, but their stable of young prospects has been more appealing to rival clubs. Cashman doesn't mind taking those calls, but there are limitations to which prospects managing general partner Hal Steinbrenner is willing to move.
Cashman said that he has fielded inquiries on Gleyber Torres, Luis Severino, Aaron Judge, Clint Frazier, Justus Sheffield and Albert Abreu, among others. All but Severino are ranked in the Yanks' Top 10 prospects according to MLBPipeline.com, with Frazier and Torres Nos. 1 and 2, respectively.
"At times, when I communicate with Hal, he's like, 'There's no way I'm letting you do that,'" Cashman said. "I'd like to think that's what he wants, he wants someone that's going to live on the edge and explore all avenues, and then collectively we plot a course for the organization under his guidance about what's in our best interest long term.
"From our perspective, I'm open-minded to just about anything, but are you going to move [catcher] Gary Sanchez after what he just did? No. He plays a premium position ... and looks like he has a chance to be something that's very special for a long time, and he's cheap at the outset. … If it leads to anywhere, who knows, but I'm open-minded to listen on everything. We'd also like to keep as much as we can, for our sake."
Bryan Hoch has covered the Yankees for MLB.com since 2007. Follow him on Twitter @bryanhoch, on Facebook and read his MLBlog, Bombers Beat. This story was not subject to the approval of Major League Baseball or its clubs.