Dodgers tender six, non-tender Coleman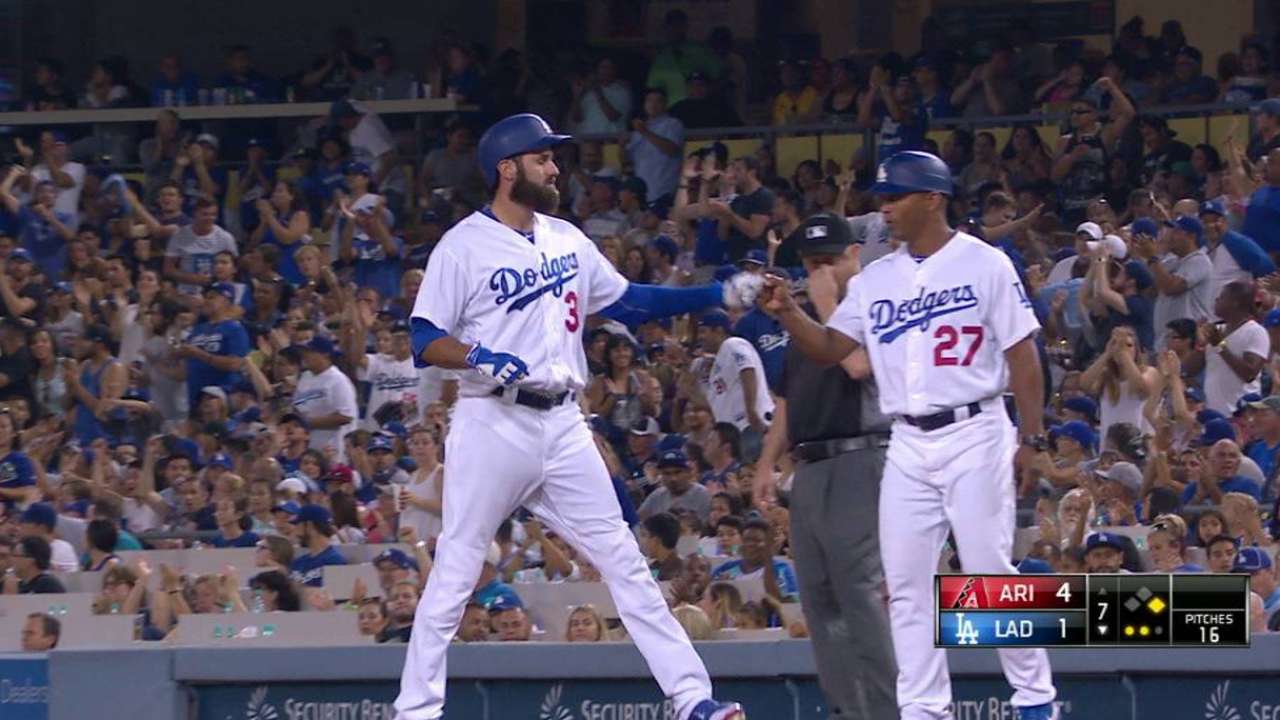 The Dodgers on Thursday reached agreements on one-year deals with outfielder Scott Van Slyke and right-handed pitcher Chris Hatcher, avoiding arbitration.
Van Slyke, 30, will earn $1.325 million in 2017, according to a report from SB Nation. Terms of Hatcher's deal were not immediately disclosed, though a report from ESPN indicated he will receive a raise from the $1.065 million he earned in '16.
In 52 games last year, Van Slyke battled through back and wrist injuries and didn't play a game after Aug. 7. He hit .225 with one homer, seven RBIs, 10 runs scored and a .606 OPS, his worst since his rookie season.
Hatcher, 31, was also sidelined due to injury and pitched just 40 2/3 innings in a setup role. His velocity dipped a bit, but he still averaged just under 95 mph on his fastball. However, he struggled with a 5.53 ERA.
Daniel Kramer is a reporter for MLB.com. Follow him on Twitter at @DKramer_. This story was not subject to the approval of Major League Baseball or its clubs.