MLB.com Columnist
Tracy Ringolsby
Rays listening, but in no rush to deal Archer
Club in position of strength in weak pitching market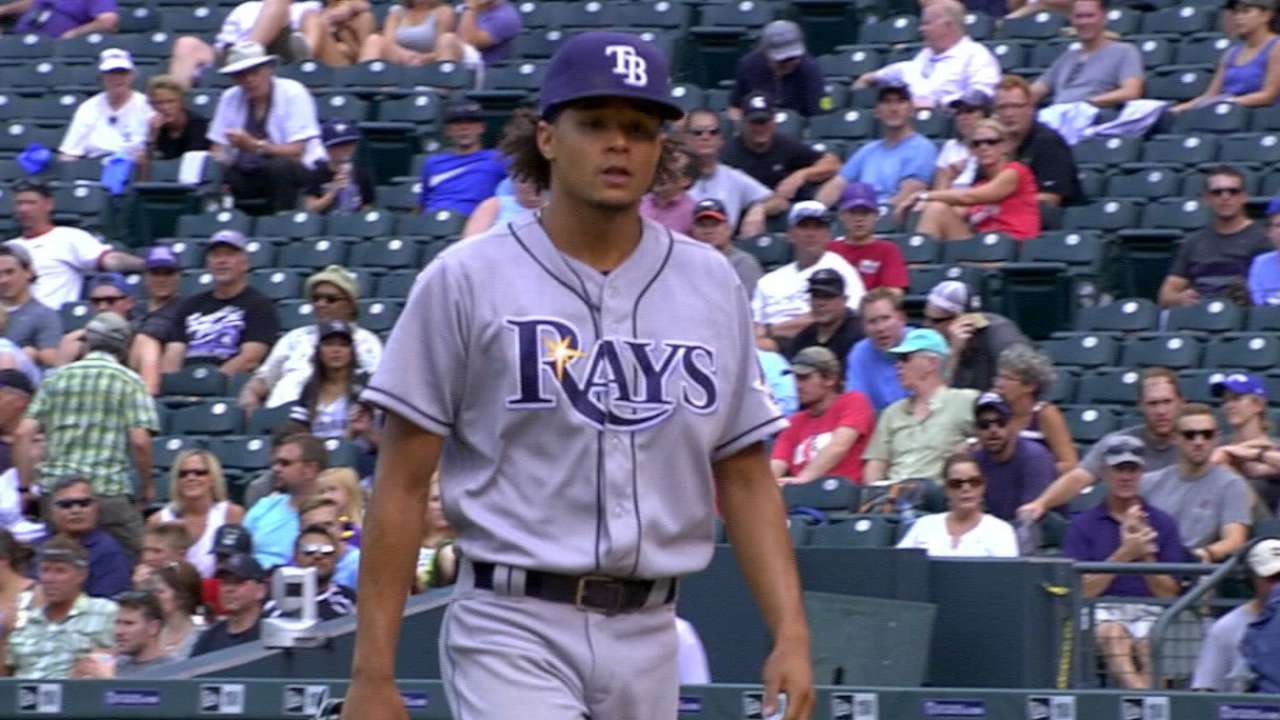 Seems like every couple of days there's another report about teams having interest in acquiring Rays right-hander Chris Archer, an All-Star in 2015 who led the Major Leagues with 19 losses in '16.
It's been going on since July, when the Dodgers, Rangers and Cubs were among the believed suitors for the 28-year-old workhorse who is coming off back-to-back 200-inning seasons. It has continued into the offseason, with the Braves among those being mentioned lately.
The Rays, rest assured, are hearing and reading all about it, and wondering just how high a price a suitor might be willing to pay.
The Rays, remember, have not been a franchise known for knee-jerk reactions. They listen. They evaluate. Then they decide.
And even more important, they are in no position of panic about what to do with Archer.
They are in a position of strength.
There is a shortage of quality pitchers on the market this offseason. The free-agent market is bare and the trade market is limited.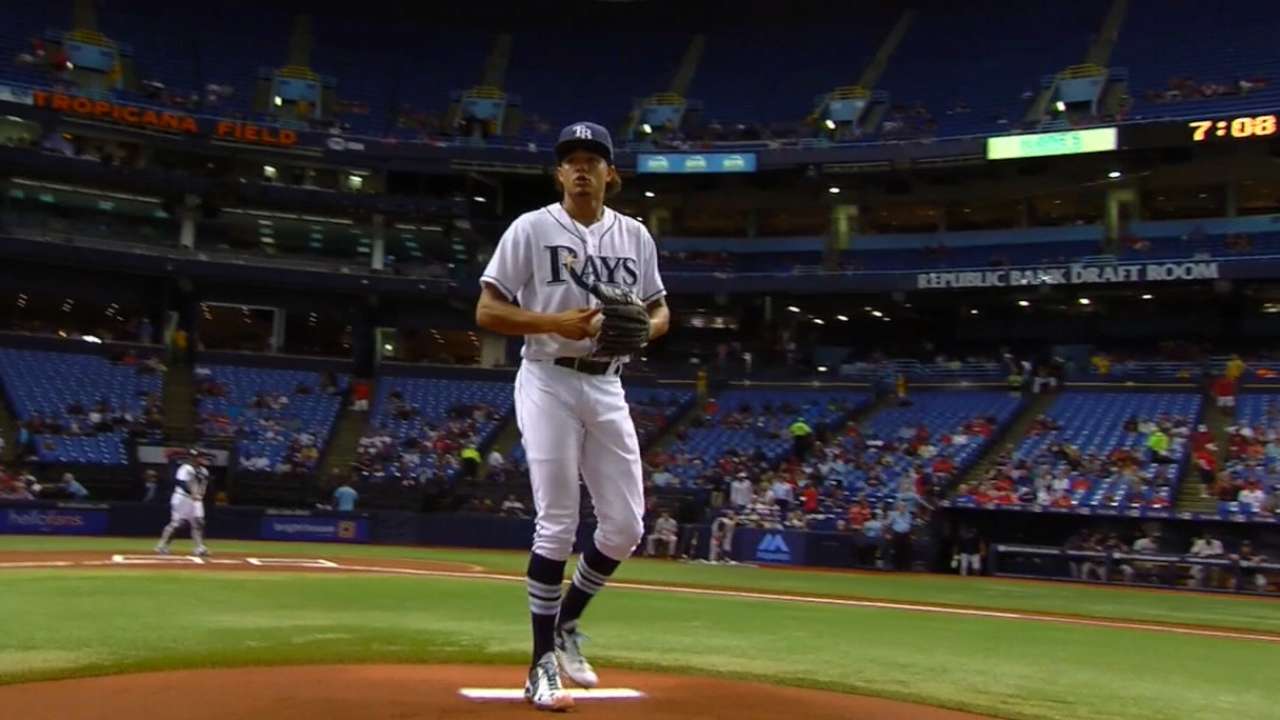 Oh, the White Sox seem to be willing to listen to offers fon Chris Sale, which more than anything underscores how badly teams with pitching think they could get if they are willing to part with an upper-echelon pitcher.
And that's why the Rays would be silly not to listen if someone comes knocking in search of Archer.
They can ask for the moon and not even flinch if a suitor walks away.
What the Rays have with Archer is a win-win situation.
Would they deal him? Of course, for the right deal. If they could fill one of their two lineup voids -- a quality everyday catcher with offensive contributions or a better-than-good corner outfielder -- and add a couple of well-regarded prospects, they would have to be interested.
But if the Rays don't get what they want, they don't have to do a thing.
They aren't about to sell low.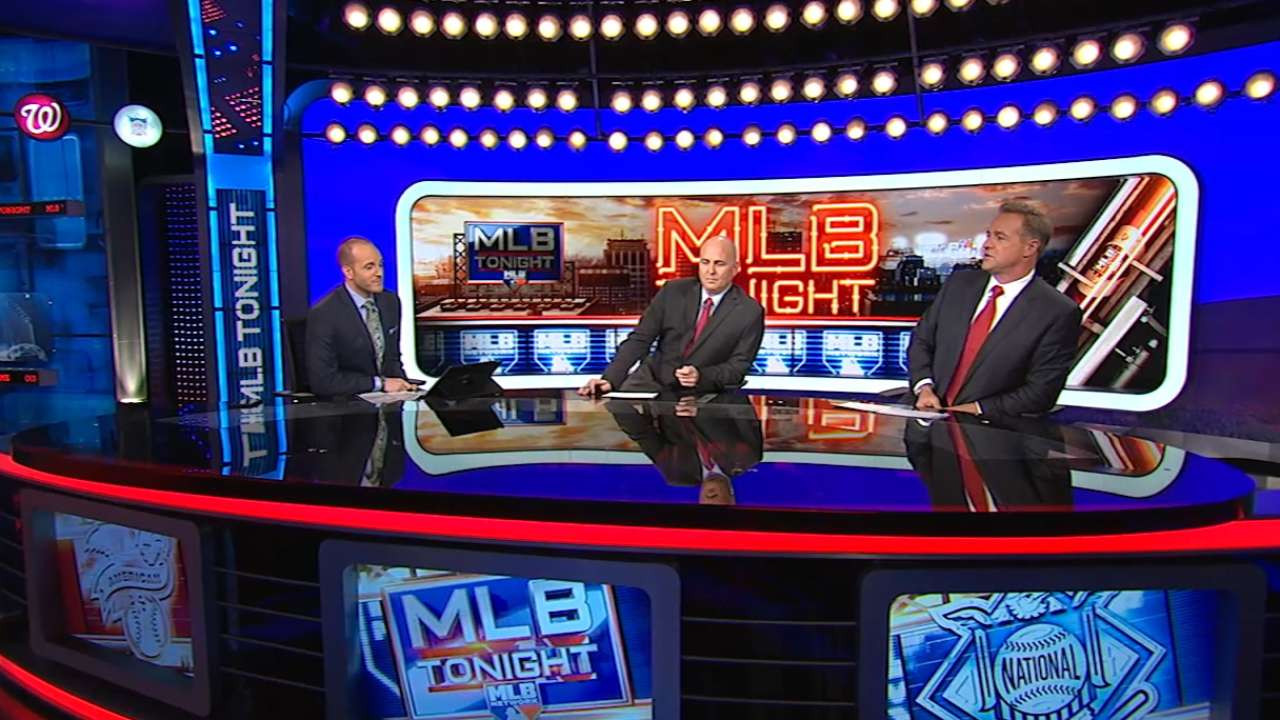 First of all, they have Archer signed to a deal that gives them control over him (thanks to two years of options) for the next five years for $38.5 million -- an annual average value of $7.5 million. The average Major League salary has exceeded $4 million the past two seasons, with reports it was closer to $4.5 million in 2016. That's just the average salary.
And Archer is no average pitcher.
The Rays know that. Even if he wound up in the No. 3 slot in their rotation in the next couple of years, he'd be a bargain with that contract.
The Rays have no reason to panic.
With their reliance on analytics in the decision-making process, they aren't going to take a knee-jerk reaction just because Archer is 12-26 since the All-Star break in 2015.
There are other numbers to crunch and they underscore Archer is average or better, a win-loss percentage of .316 the past season and a half notwithstanding.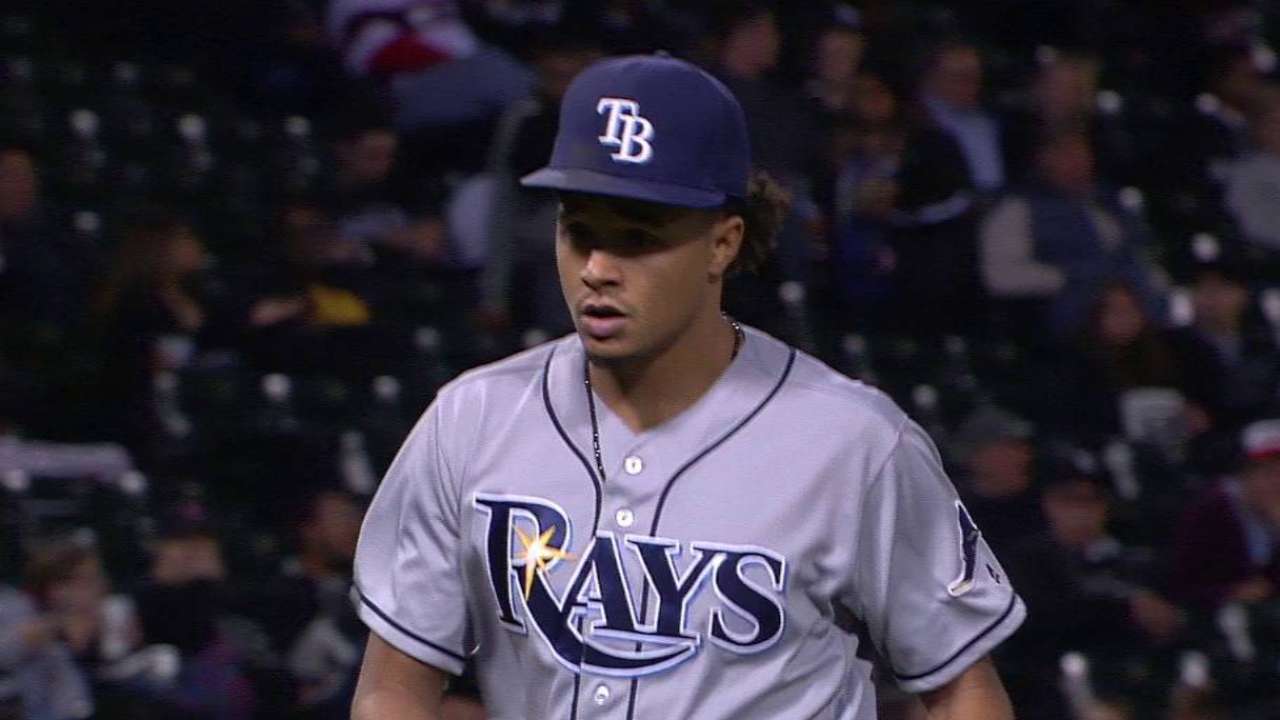 His 3.98 ERA over that stretch is 56th among the 118 pitchers who worked 162 or more innings during that time period, according to Stats, Inc. His 1.2583 hits/walks per innings pitched ranks 53rd, a smidgen behind Cole Hamels (1.2553) and ahead of Jeff Samardzija (1.2603). His run support of 4.13 runs per nine innings is 25th-worst among starters during that time, lower than 93 others. And he is durable, ranking 15th in the big leagues with 291 2/3 innings since the 2015 All-Star break.
So it makes sense that teams, desperate for stability in their rotation, would have an interest in Archer.
And it makes sense that the Rays would be willing to listen to what other teams have to offer.
There, however, is no panic attack.
The Rays are in the position of power.
They have a quality pitcher at a bargain price for the next five years.
There's a simple message for any team that comes calling.
Put up or shut up.
There's no fire sale going on in St. Petersburg.
Tracy Ringolsby is a columnist for MLB.com. This story was not subject to the approval of Major League Baseball or its clubs.