Jay excited to mentor Almora, join Cubs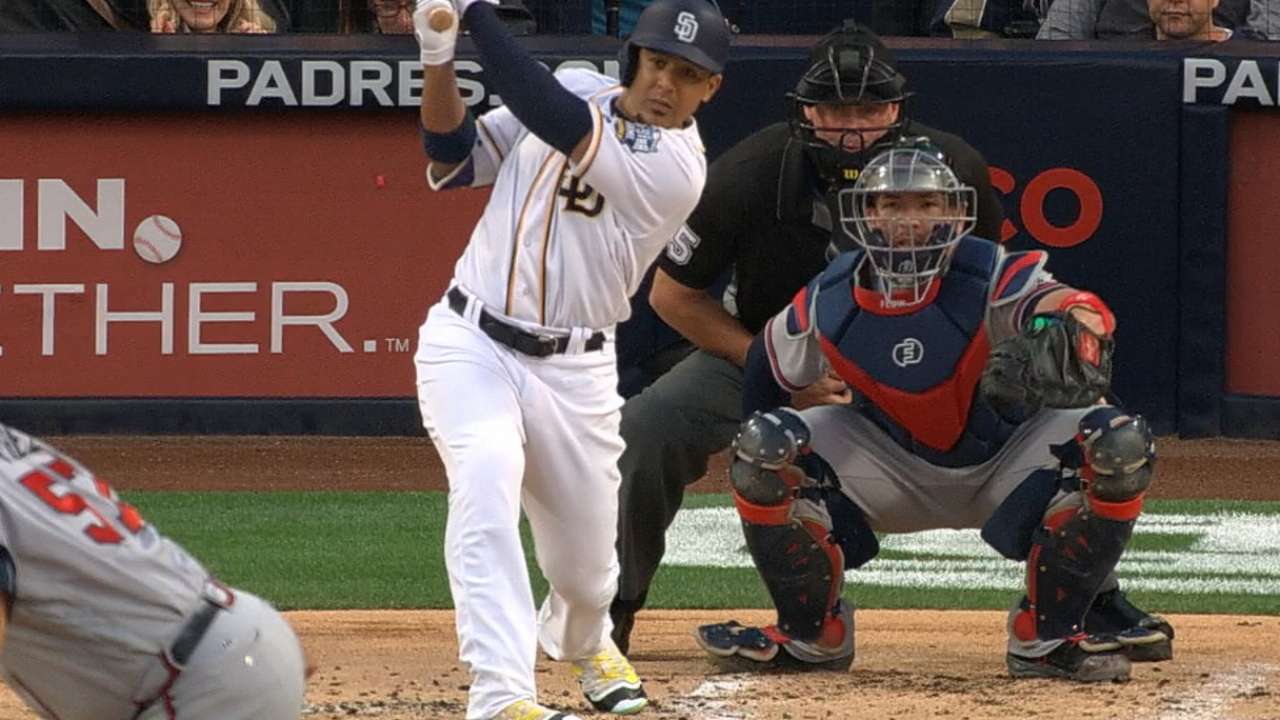 After striking an agreement with the Cubs on a one-year, $8 million contract on Tuesday, outfielder Jon Jay fit in his daily workout, then spent some time car shopping. He traded in his sports car for what he called a "dad car," because his wife, Nikki, was pregnant with twins.
Jay just left the dealership when he got the call that Nikki was having contractions. Before noon on Wednesday, they were parents of two baby girls.
"It's been a kind of surreal 24 hours," Jay said.
Jay is a familiar name to Cubs fans because he played parts of six seasons with the Cardinals before spending 2016 in San Diego. The 32-year-old called his union with Chicago a "perfect match," in part because the Cubs are World Series champions, with most of their core coming back to bid for a repeat in 2017.
But there was a more personal benefit, too.
"The big thing that appealed to me was that Albert Almora is there, a young stud that's a great center fielder," Jay said, referring to the 22-year-old, former first-round Draft pick who got his first taste of the Major Leagues in 2016. "[I want to] help him out any way I can. I was lucky enough to have Carlos Beltran kind of mentor me in my years in St. Louis, and I'm looking forward to doing that with Albert."
At the moment, the two appear poised to split center-field duties. They both have roots in Cuba -- Jay's parents came to the U.S. years before he was born, as did Almora's father. Jay and Almora each grew up in South Florida and committed to the University of Miami (Jay played there, Almora signed with the Cubs).
They are part of what Jay called a "Miami crew" of players who work out together in the offseason. Besides Jay and Almora, it includes the Orioles' Manny Machado and Yonder Alonso of the A's. Almora has worked out with the group during the past two offseasons.
"We have a good relationship and I'm looking forward to working with him every day," Jay said. "We talk during the season. We communicated during the postseason; I was super happy that he was able to win a ring. I look forward to helping him develop in his career."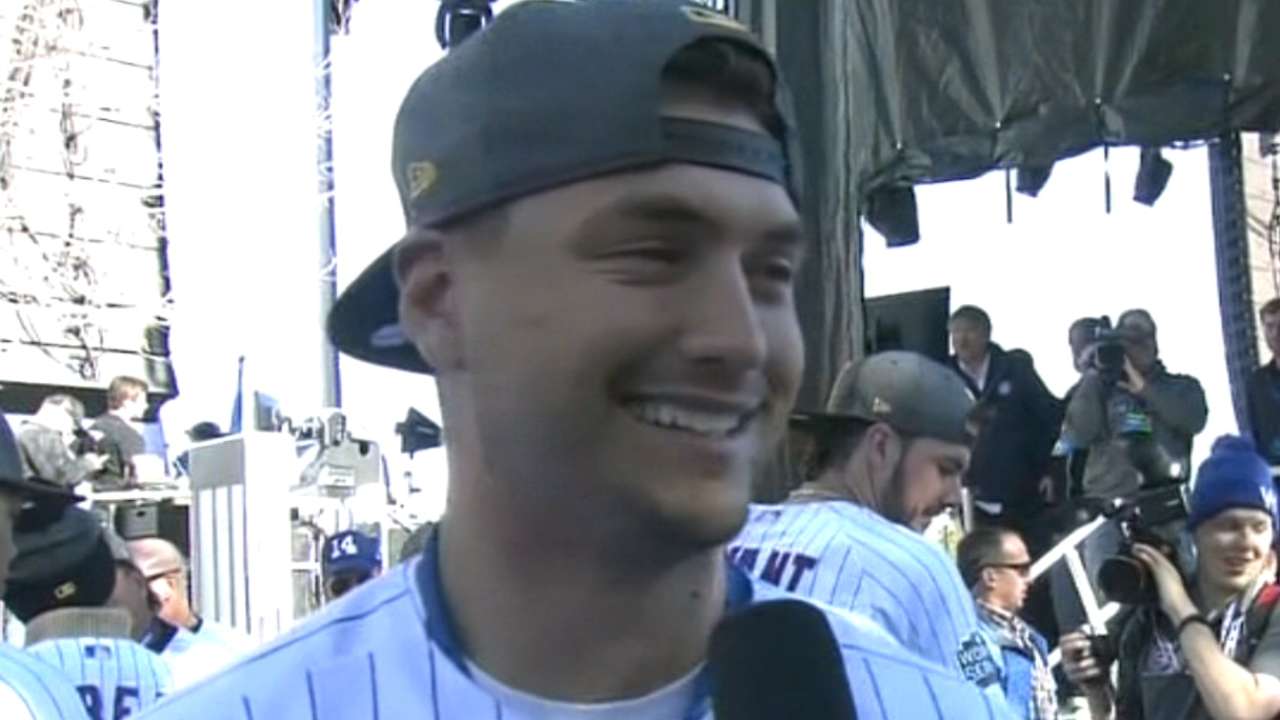 Winter ball still in play for Schwarber
Nearly a month has passed since the final pitch of the World Series, and slugger Kyle Schwarber's surgically-repaired knee has held up well enough that he remains a candidate to make up for lost at-bats in Latin American winter ball.
"Everything has been positive," general manager Jed Hoyer said this week. "We had a medical review meeting last week and everything was positive on his front. We're hopeful that the rest he's had in the last month, which he deserves, will help him. … [Winter ball] is something we're going to talk about, as far as getting more at-bats. No decisions on that yet, though."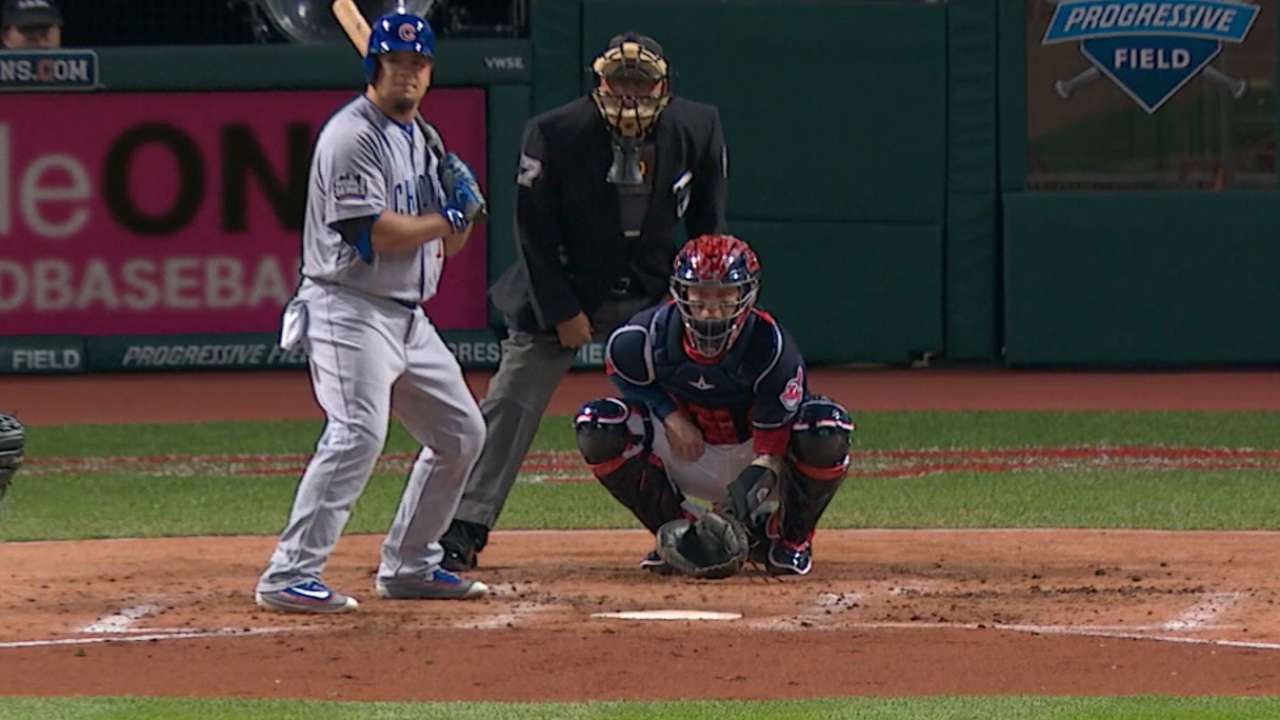 Patience in front office search
Hoyer said the Cubs aren't close to hiring a replacement for pro scouting director Jared Porter, who was hired away by the D-backs.
"That was a big loss for us," Hoyer said. "He had really grown into his role here and had done a great job, and it's an important position to fill. … I think we will probably look to address that once things slow down and the crush, or the business, of the offseason is over."
Adam McCalvy has been a reporter for MLB.com since 2001. This story was not subject to the approval of Major League Baseball or its clubs.