D-backs hold intriguing chips for Meetings
New GM Hazen will focus on bullpen, payroll flexibility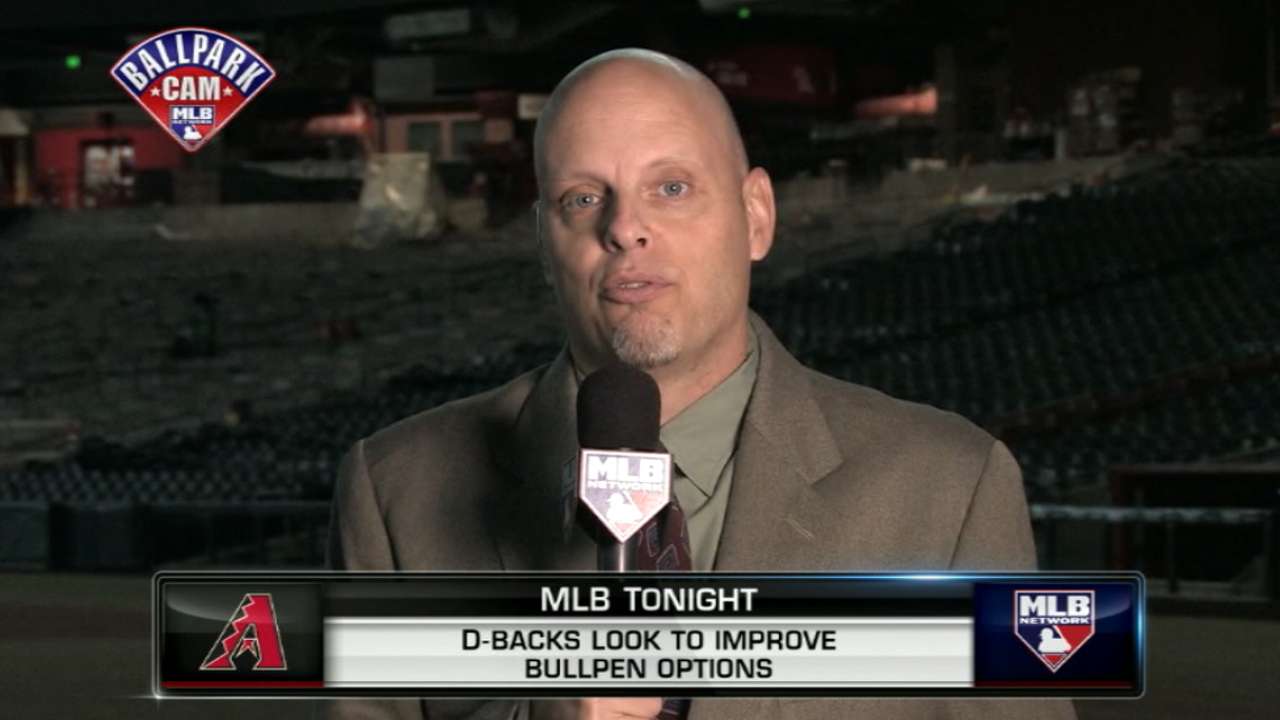 PHOENIX -- Last year the D-backs were the talk of the Winter Meetings, having signed Zack Greinke to a $206.5 million pact just days before the annual event and swinging a big deal for right-hander Shelby Miller once it began.
This year, the D-backs will be under new management at the Winter Meetings, which run Monday through Thursday in Washington, with general manager Mike Hazen taking over for the dismissed Dave Stewart.
MLB.com and MLB Network will have wall-to-wall coverage of the 2016 Winter Meetings from the Gaylord National Resort & Convention Center outside Washington, D.C. Fans can watch live streaming of all news conferences and manager availability on MLB.com, including the Rule 5 Draft on Dec. 8 at 7 a.m. MT.
Hazen has one major move under his belt. The night before Thanksgiving, he completed a five-player deal with the Mariners that netted the D-backs right-hander Taijuan Walker and infielder Ketel Marte.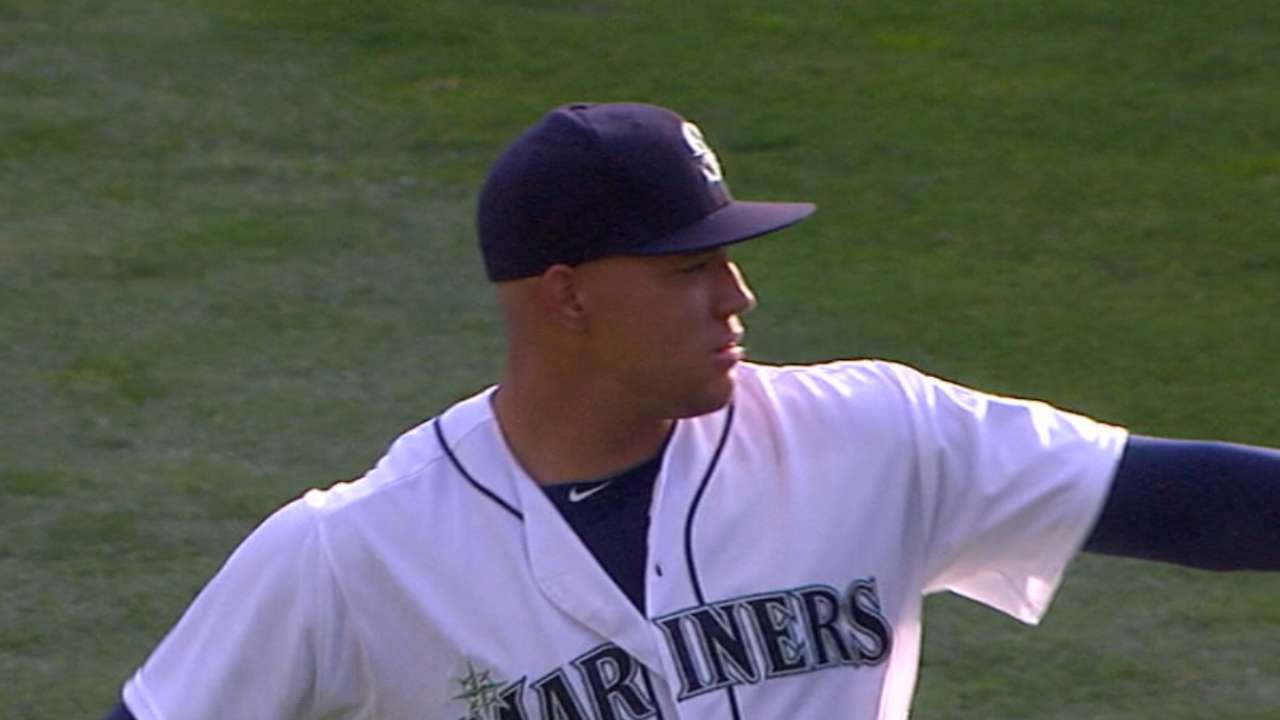 The D-backs figure to be in plenty of discussions at the Winter Meetings as Hazen looks to retool a team that lost 93 games in 2016. Arizona has some trade chips that could prove to be attractive as the free-agent market begins to shake out.
Club needs
Bullpen: The D-backs dealt veteran backend pieces Tyler Clippard and Brad Ziegler before last year's Trade Deadline and another late-inning arm, Daniel Hudson, is a free agent. The D-backs do have some intriguing young arms in the bullpen, but they would benefit from some more experience at the backend. Don't expect Arizona to be in the hunt for free agents Aroldis Chapman, Kenley Jansen or Mark Melancon, but it could look to improve this area via trade.
• Hazen making moves to improve pitching, OF defense
Outfield defense: One of the reasons the D-backs finished last in the Majors in ERA in 2016 was poor defense from its outfield. While some of that will certainly be rectified by having A.J. Pollock and David Peralta healthy for a full season, adding better defenders in the outfield was one of Hazen's stated goals when he took over.
Payroll flexibility: The payroll is expected to remain right around the $100 million mark; around a third of that will go to Greinke alone. As players like Paul Goldschmidt, Yasmany Tomas, Pollock, Miller and Patrick Corbin continue to get more expensive, that is going to put a squeeze on the payroll. Moving one of the big contracts would certainly help them going forward.
Arbitration-eligible
SP Rubby De La Rosa, RP Randall Delgado, C Welington Castillo, C Chris Herrmann, SP Corbin, SP Miller, INF Chris Owings and SP Walker.
Who they can trade if necessary
Greinke: Hazen said at the GM Meetings that he "fully anticipated" Greinke being back with the team in 2017. However, it would stand to reason that the D-backs would listen if another team wanted to take Greinke and the five years he has left on his deal. In addition to the players the team would get back in any deal, moving $31 million per year for the next five seasons would give them much-needed payroll flexibility.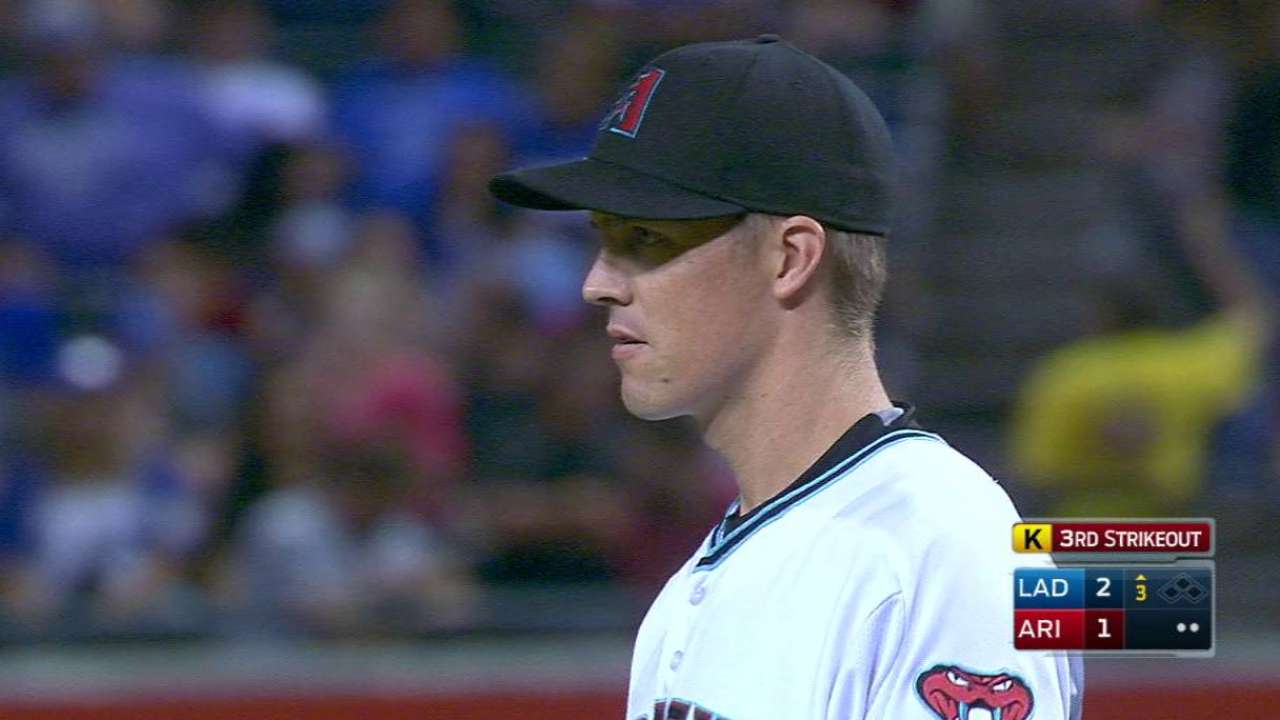 Tomas: While he's worked on his defense, Tomas is still a liability in the outfield. His bat, however, took a big step forward last season, which could make him attractive to an American League team looking for a DH. He is set to earn a combined $16 million over the next two years and holds player options for 2019 ($15.5 million) and '20 ($17 million).
An infielder: The D-backs are overflowing with infielders, including Jake Lamb, Brandon Drury, Owings, Nick Ahmed, Marte and Phil Gosselin. There's not enough playing time for everyone, and even though Arizona already dealt one infielder in Jean Segura, the club still has depth.
A starting pitcher: The addition of Walker gives the D-backs a lot of depth in their rotation, with most of it being young and contractually controllable. Miller, Robbie Ray, Archie Bradley, Corbin, Braden Shipley, Matt Koch and Zack Godley all pitched in the big leagues at times last year. Corbin and Ray could be the most sought-after pitchers. By trading one of them, the D-backs may be able to get some bullpen help and add depth to the farm system.
Top prospects
Per MLBPipeline.com, the D-backs' top 10 prospects are outfielder Socrates Brito, left-hander Anthony Banda, left-hander Alex Young, right-hander Taylor Clarke, outfielder Anfernee Grier, infielder Domingo Leyba, outfielder Peter O'Brien, shortstop Jack Reinheimer, infielder Dawel Lugo and right-hander Brad Keller.
Some evaluators see the farm system as lacking in impact players, and adding more to the system is a priority.
Rule 5 Draft
The D-backs' roster currently stands at 40, which does not leave them room to participate in the Rule 5 Draft.
Big contracts they might unload
The two biggest contracts that the D-backs have on the books belong to Greinke, who just finished the first year of his six-year, $206.5 million deal, and Tomas, who has at least $16 million and possibly as much as $48.5 million left on his contract depending on if he exercises his player options for 2019 and '20.
Payroll summary
The D-backs have never been shy about spending money when they think it will help put them over the top. The payroll figures to remain right around the $100 million mark again despite a dropoff in ticket revenue during last year's disappointing season. That doesn't leave much flexibility in terms of adding players, unless the team is able to move a significant contract.
Steve Gilbert has covered the D-backs for MLB.com since 2001. Follow him on Twitter @SteveGilbertMLB. This story was not subject to the approval of Major League Baseball or its clubs.