Pitching to be focal point for Yanks at Winter Meetings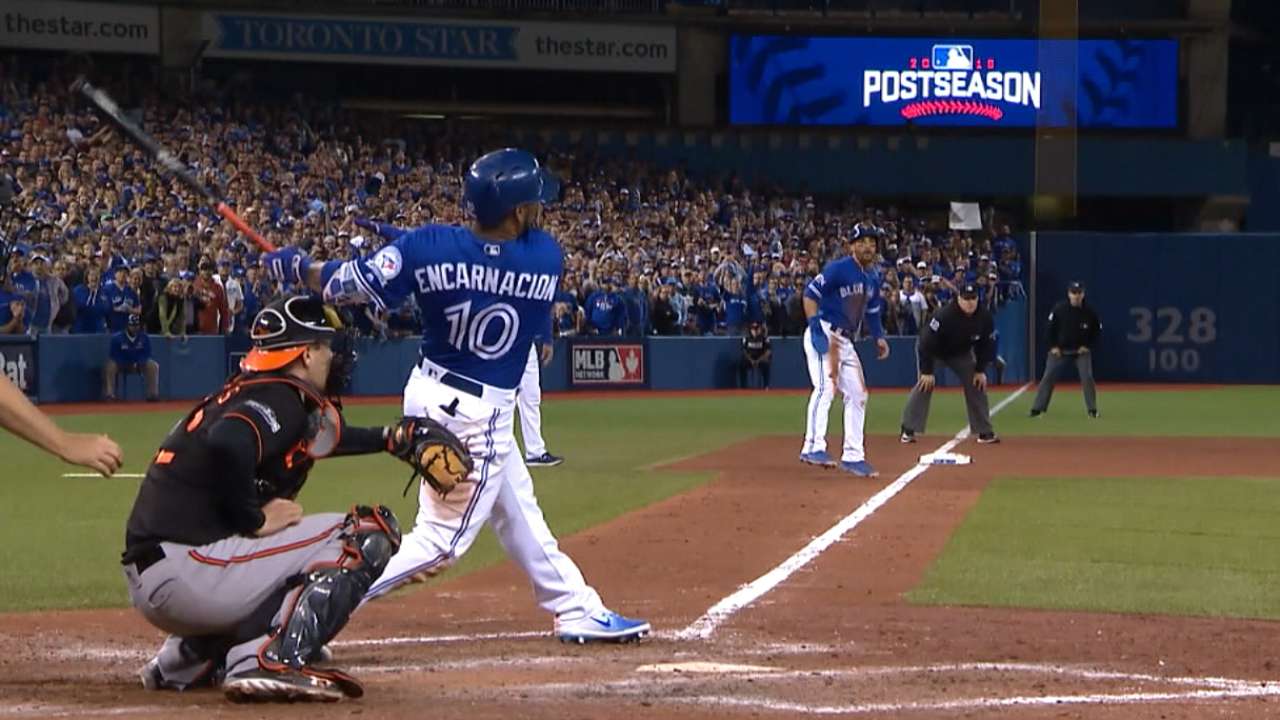 NEW YORK -- Brian Cashman's stance heading into the Winter Meetings is that he plans to be "open minded to what's available," which should serve as an open invitation to the free agents and potential trade partners who might wander by the Yankees' suite.
Cashman said that his priority is "pitching, pitching, pitching," both in the rotation and in the bullpen, but the Yankees also are prepared to add a bat or two to a lineup that produced just 680 runs last season to rank 12th in the 15-team American League.
"It gives us more choices," Cashman said. "Whether any of those current high-end free agents are legitimate choices or not remains to be seen. But 'tis the season to engage and find out."
MLB.com and MLB Network will have wall-to-wall coverage of the 2016 Winter Meetings from the Gaylord National Resort & Convention Center outside Washington, D.C. Fans can watch live streaming of all news conferences and manager availability on MLB.com, including the Rule 5 Draft on Thursday at 9 a.m. ET.
Club needs
Rotation: The Yankees have expressed preliminary interest in free-agent starters Rich Hill, Derek Holland and Jason Hammel, which should not come as a surprise given that they possess just three locks for their 2017 rotation in Masahiro Tanaka, Michael Pineda and CC Sabathia. Expect to see the Yanks engage both the trade and free-agent markets to bolster that staff, though they do have several arms who could compete in the spring.
Bullpen: While the Yankees have said all of the right things about Dellin Betances' future in the closer role, club officials -- including managing general partner Hal Steinbrenner -- have made little secret of the fact that the team would like to re-sign Aroldis Chapman. For what it's worth, Chapman has reportedly said that he would "love" to be back with the Yanks. The high-end closer market also includes Kenley Jansen and Mark Melancon.
Designated hitter: It doesn't necessarily have to be a full-time DH, but the Yankees will look to replace some power following the trade of Brian McCann to the Astros on Nov. 17. Carlos Beltran was a possibility before he decided to head to Houston, so the Yanks could flirt with the likes of Jose Bautista, Edwin Encarnacion or Mike Napoli. Adding a player who could help out at first base or in the outfield would be a bonus.
Who they can trade if necessary
OF Brett Gardner: The Yankees are once again receiving interest in Gardner, who just won his first Rawlings Gold Glove Award. A homegrown Yankee, Gardner hit .261/.351/.362 this past season, with seven homers, 41 RBIs and 16 steals.
3B Chase Headley: Headley batted .253/.331/.385 with 14 homers and 51 RBIs in 2016, and the Yankees have received some inquiries. Cashman said that Headley will be the Yanks' everyday third baseman unless they decide to do something different, which certainly suggests he's there for the taking.
Prospects: While the Yankees say they aren't about to back up the truck and package a group of prospects for an ace like the White Sox's Chris Sale, the fact remains that they could at least participate in those discussions, if they wanted. Last July's sell-off has replenished the Yanks' farm system in a hurry.
Top prospects
Per MLB.com, the Yankees' top 10 prospects are outfielder Clint Frazier, shortstop Gleyber Torres, infielder Jorge Mateo, outfielder Aaron Judge, outfielder Blake Rutherford, left-hander Justus Sheffield, third baseman Miguel Andujar, right-hander Domingo Acevedo, right-hander James Kaprielian and right-hander Albert Abreu.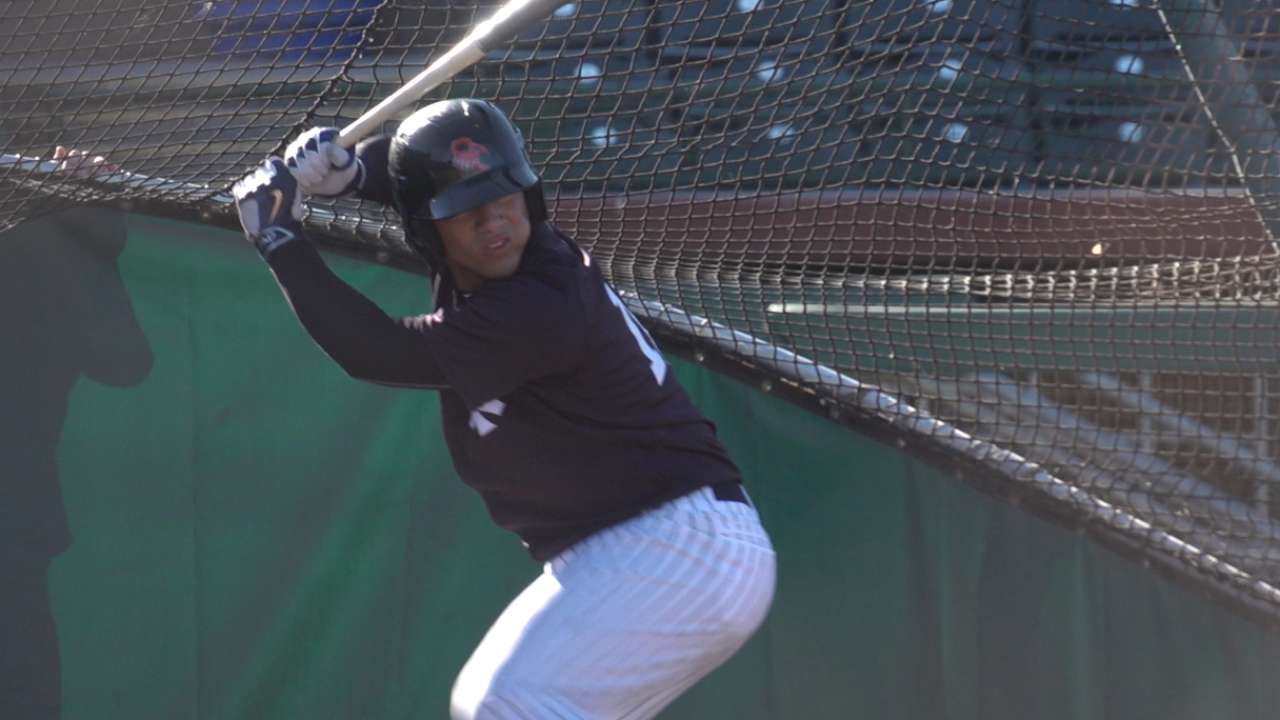 Judge is the closest to making an impact at the big league level, as Steinbrenner recently said that he expects the 24-year-old to win the starting right-field job this spring. Frazier will be just one level away at Triple-A Scranton/Wilkes-Barre, and the Yanks can't wait to see what Torres does for an encore after being named the Arizona Fall League's MVP.
Rule 5 Draft
The Yankees' 40-man roster is full, so they will be unable to make a pick in the Major League phase of the Rule 5 Draft.
Big contracts they might unload
By clearing Mark Teixeira's $23.125 million and most of McCann's $17 million from the books, the Yankees are experiencing some welcome payroll relief. Jacoby Ellsbury's contract (four years and approximately $84.5 million remaining) seems impossible to move, but the Yanks could add some flexibility if they choose to deal Gardner (two years, $24 million remaining) or Headley (two years, $26 million remaining).
Payroll summary
The Yankees' 2016 payroll was approximately $226 million, and while Steinbrenner has made no secret of his desire to see the Yanks' payroll dip under the luxury tax threshold, they probably won't get below the reported $195 million mark in 2017. A $210 million target for 2018, however, appears within reach. The Yankees have approximately $153 million committed to their 2017 payroll, which includes $21 million owed to Alex Rodriguez, with seven players eligible for arbitration.
Bryan Hoch has covered the Yankees for MLB.com since 2007. Follow him on Twitter @bryanhoch and on Facebook. This story was not subject to the approval of Major League Baseball or its clubs.