MLB.com Columnist
Mike Bauman
Dealing Braun increasingly makes sense for Brewers
Moving six-time All-Star could be on horizon for Milwaukee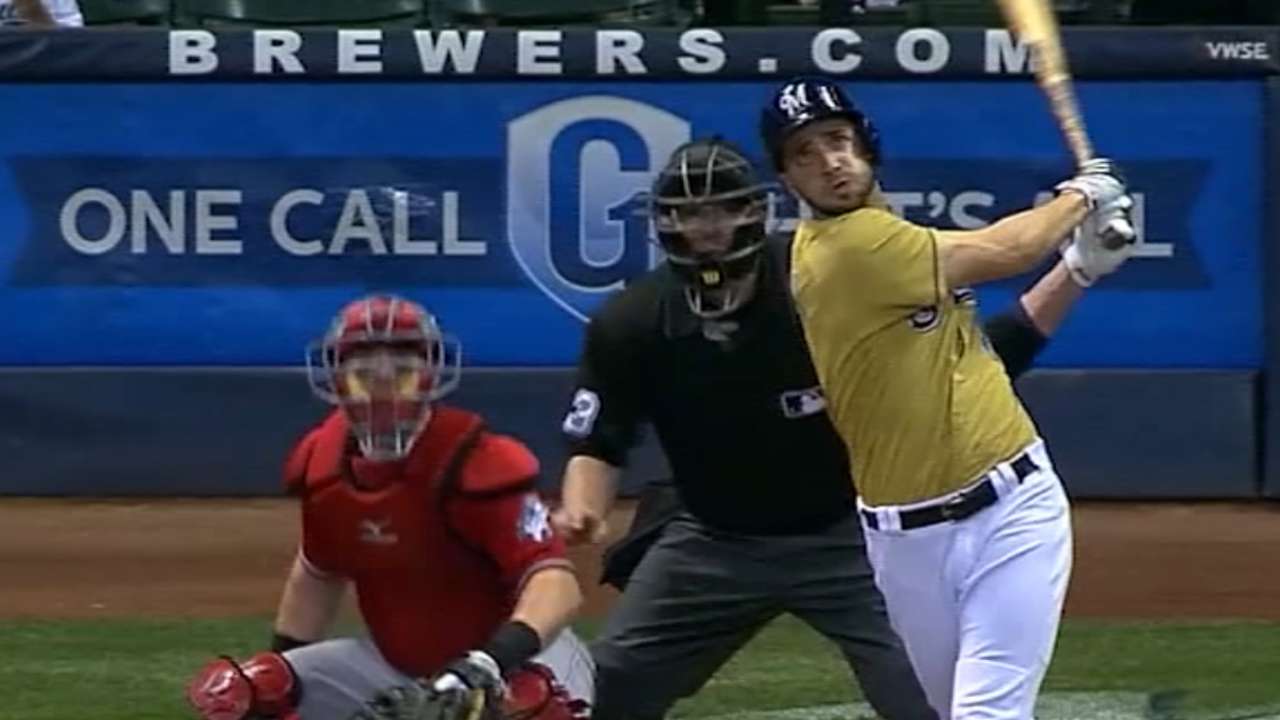 The notion of the Milwaukee Brewers trading Ryan Braun was once unthinkable. Now, it seems much closer to completely plausible.
Yes as both the Brewers' organizational direction and the market have changed, the concept of trading Braun has progressed all the way from "Why?" to "Why not?"
The Brewers will be entering their second full season of a full-scale rebuilding process in 2017. Braun hit .305 in 2016 and had an OPS of .903, ranking him ninth in the National League in that category, thus demonstrating that he could regain significant production after back surgery. But he is 33 and he is not the long-term future for Milwaukee.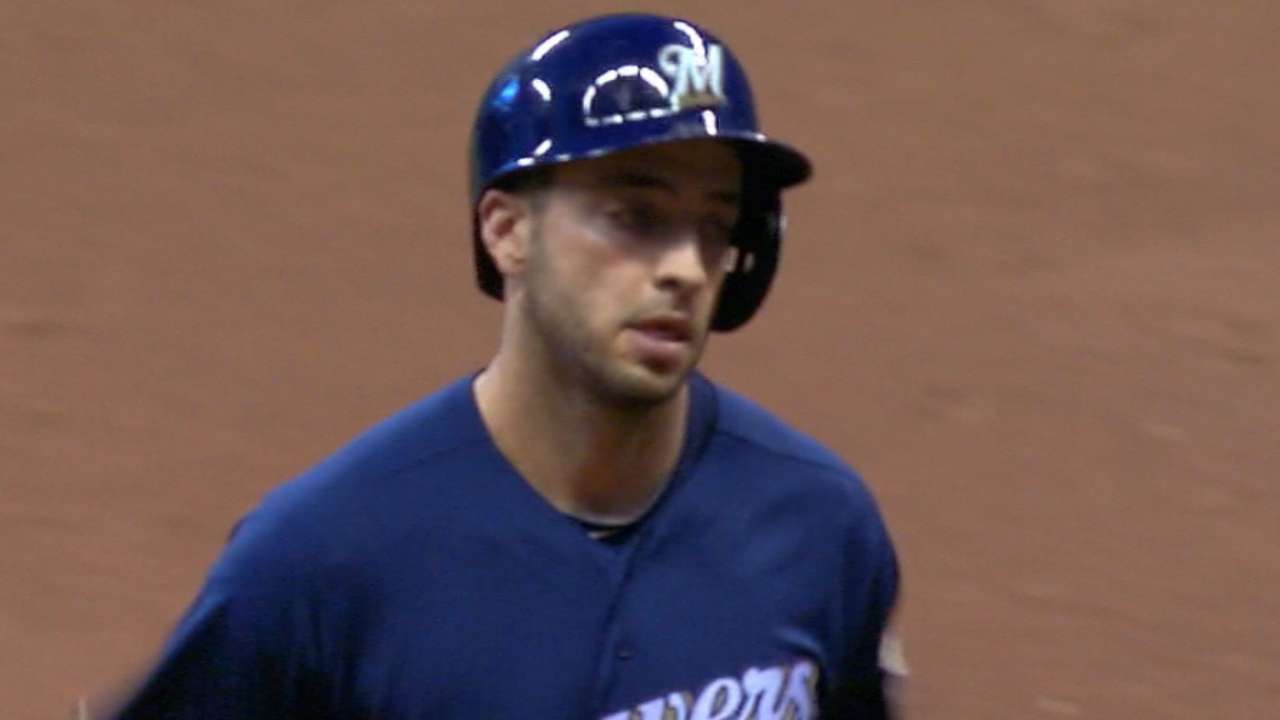 Would the Brewers' competitive situation be diminished in the immediate future if Braun were to be traded? Probably. But Milwaukee is not geared toward immediate gratification in the rebuilding process.
Conventional wisdom earlier favored the concept that Braun could not or would not be traded. First there was the stigma of his 65-game suspension in 2013 related to the use of performance-enhancing substances. That sort of thing is never totally forgotten, but the passage of time would make Braun more palatable as an employee for another organization. And so would the 30 home runs he hit in 2016.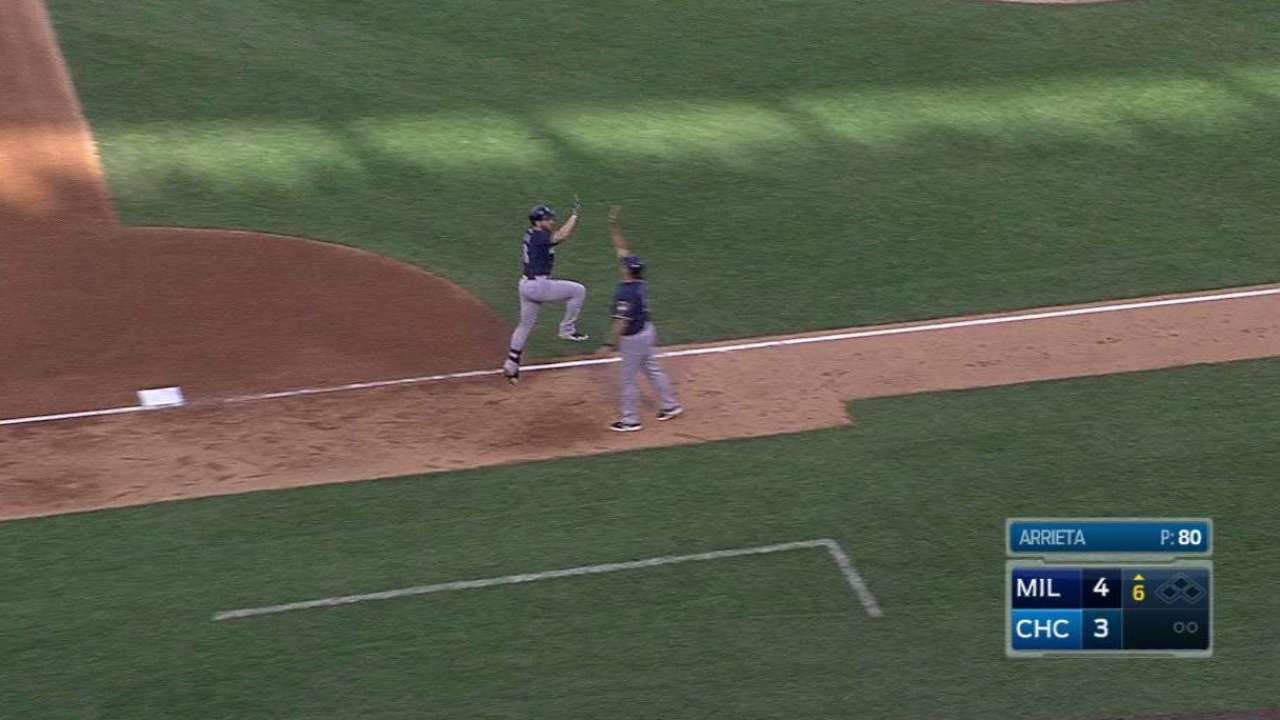 Then there was Braun's substantial contract with the Brewers that ran through 2020. But with the continued escalation of salaries, his deal looks more like a middle-of-the-road proposition. Braun is owed $76 million over the next four years. Yoenis Cespedes just signed a new contract with the Mets for $110 million over four years.
Like Braun, Cespedes is an outfielder. Cespedes is 31. His career OPS is .819. Braun's career OPS is .910. It now appears that Braun could be seen as a bargain at $76 million.
Numerous reports had the Brewers and the Dodgers coming very close on a Braun deal just before the Aug. 31 deadline for a player to be eligible for the postseason roster. Trading Braun to the Dodgers would make all the sense in the world.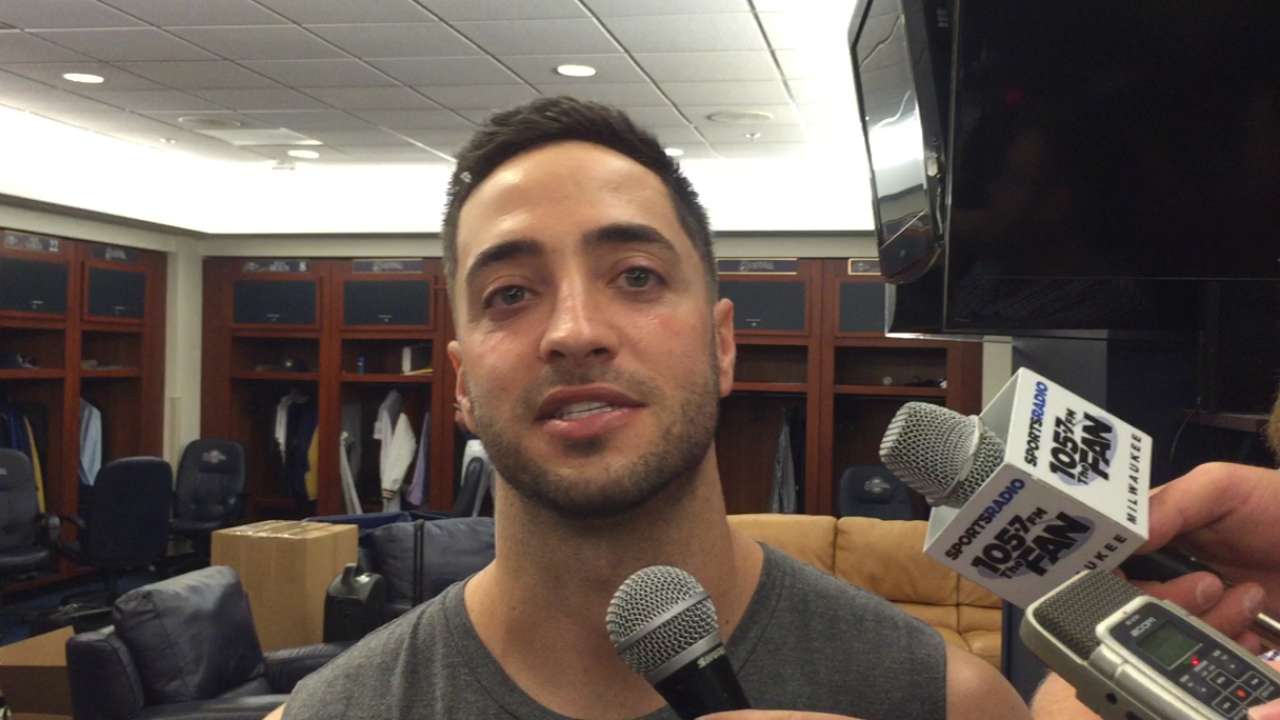 Los Angeles won its fourth straight NL West title in 2016 and advanced to the NL Championship Series, where it lost to the Cubs. The Dodgers had obvious talent, but they had one serious flaw. They could not hit left-handed pitching.
The Dodgers were last in the Majors in batting average against lefties at .214. They were last in OPS against left-handed pitching at .623. These are truly feeble figures for a team that sees itself as elite.
But guess which Major League regular has had the best OPS against left-handed pitching over the past 10 seasons. You know it -- Braun has a lofty 1.028 OPS against lefties. And in 2016, he was in that same vicinity, with a 1.010 against left-handers.
Plus, Braun is a Southern California native. He might be an answered prayer for the Dodgers. And they might be doing the Brewers a favor by taking Braun's contract off their hands. Theoretically, every penny saved in this trade would be money Milwaukee could invest later when its competitive level rises to the point where it can compete for the postseason and needs to spend to supplement its roster.
Trading established players for front-line prospects, the Brewers have dramatically strengthened their organizational base of talent. This is particularly evident in their outfield depth. Milwaukee has nine outfielders on its 40-man roster, including four of its top 30 prospects, starting with No. 1 prospect Lewis Brinson.
None of these prospects projects to be the kind of explosive hitter Braun has been for most of his career. But through the first stages of their rebuilding process, the Brewers have given themselves legitimate reasons for hope.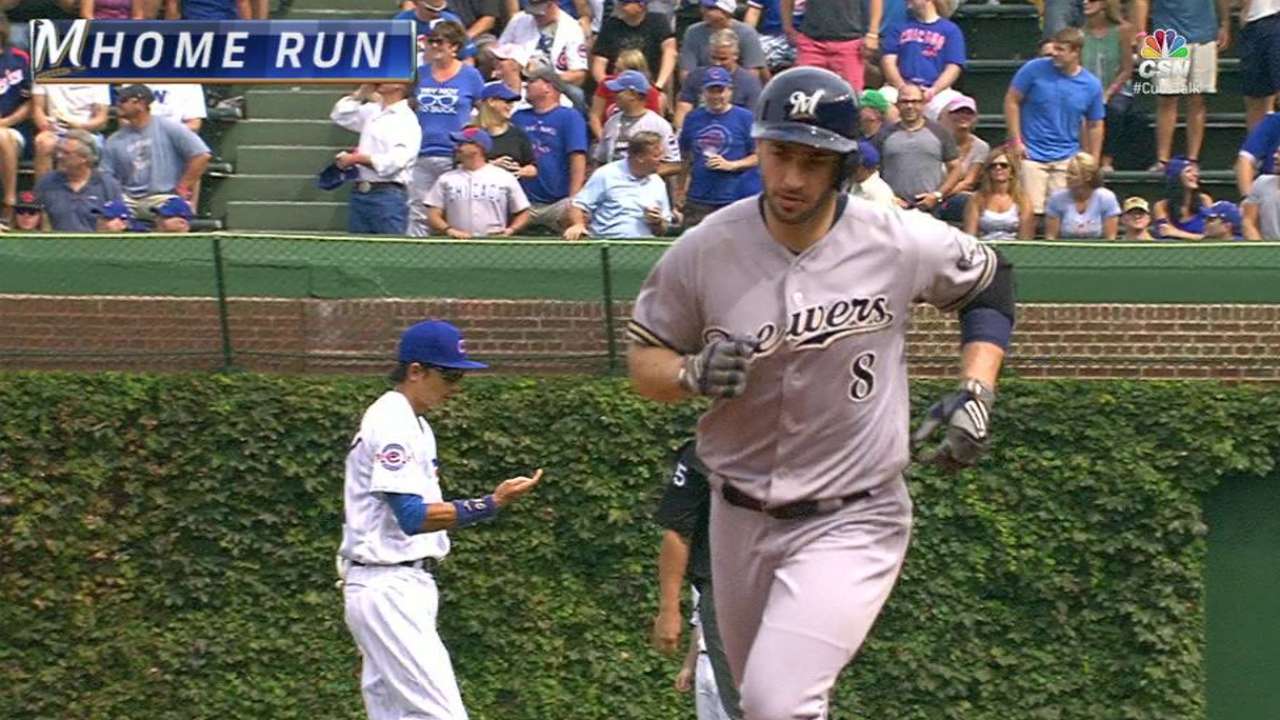 It may be that Los Angeles will insist on Milwaukee taking Yasiel Puig off their hands in any deal involving Braun. That was the trade that was reportedly close to fruition in August. Puig is multitalented but remains an enigma to the Dodgers. One can only imagine how Puig, a Cuban defector, might fare in a different setting.
It could be some consolation to Puig that Miller Park has a retractable roof. Once inside the ballpark, the snows of April will not fall upon him.
Maybe this trade could work. What was once unthinkable -- the Brewers trading Ryan Braun -- now seems to be edging up on downright reasonable.
Mike Bauman is a national columnist for MLB.com. This story was not subject to the approval of Major League Baseball or its clubs.