Mets may seek match for Bruce at Meetings
Now that Cespedes is signed, Mets turn attention to adding bullpen help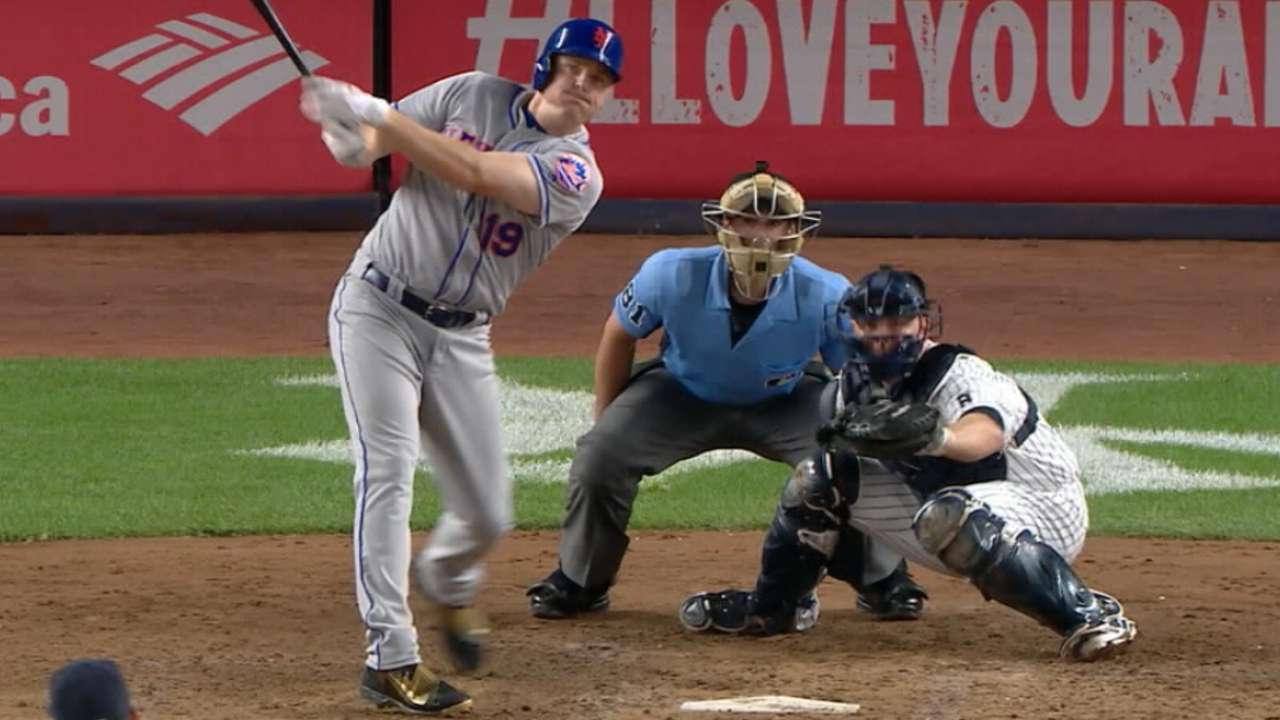 NEW YORK -- Signing Yoenis Cespedes was the most important part of the Mets' winter plan. Now that they've achieved it, next week's Winter Meetings take on an entirely different tone for a club already largely satisfied with its offseason.
MLB.com and MLB Network will have wall-to-wall coverage of the 2016 Winter Meetings from the Gaylord National Resort & Convention Center outside Washington, D.C. Fans can watch live streaming of all news conferences and manager availability on MLB.com, including the Rule 5 Draft on Dec. 8 at 9 a.m. ET.
With Cespedes in tow, let's look at what what the Mets will be targeting from their hotel suite.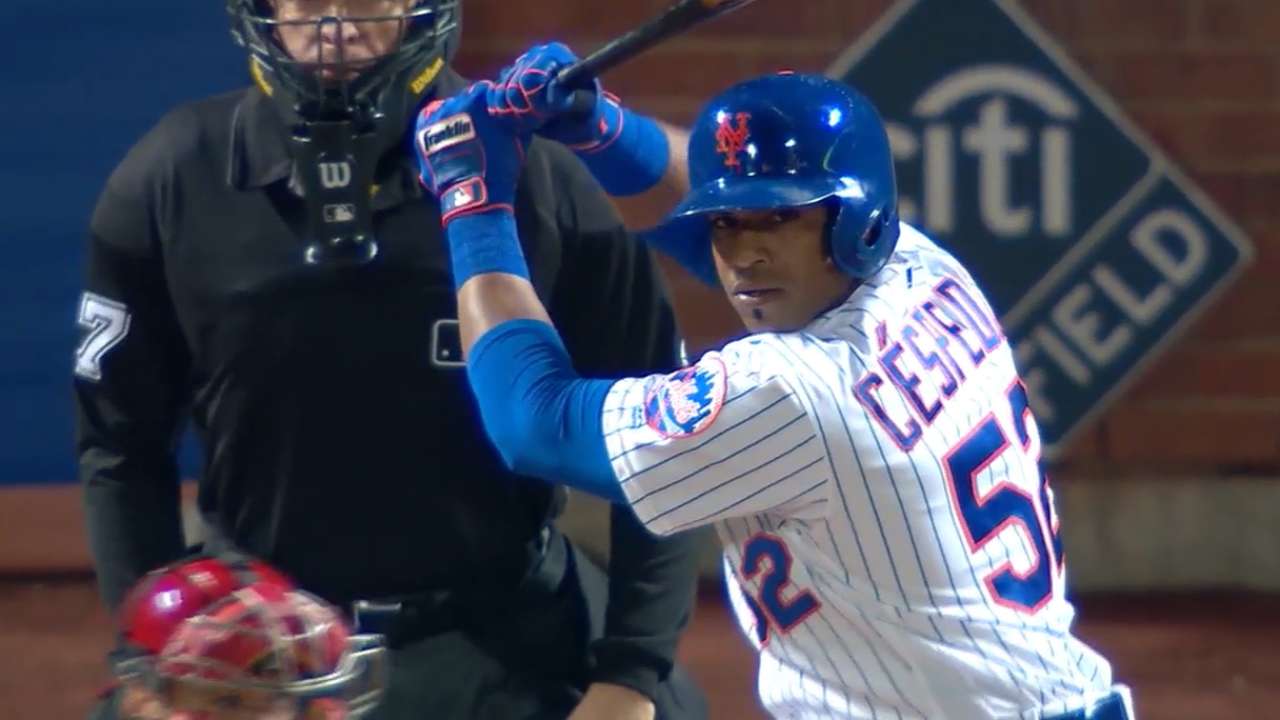 Club needs
Bullpen: This is far and away the Mets' most significant need heading into the Winter Meetings. With little interest in top closers Aroldis Chapman, Kenley Jansen or Mark Melancon, the Mets will engage agents on the next tier of relievers, looking for one or two to bridge the gap between their starting pitchers and back-end relievers.
Bench: Though the Mets are reasonably well set on the bench, it's possible they could add a veteran outfielder, first baseman or catcher to back up their starters. This is less of a priority for the Mets, who are comfortable with the depth they have in-house.
Who they can trade if necessary
OF Jay Bruce: Trading Bruce is the Mets' primary Winter Meetings goal. Ideally, they would like to land a Major League-caliber reliever in return, though they'd settle for the right package of prospects. At age 29, Bruce has a lengthy track record as a 30-homer outfielder, making him appealing to teams in need of power.
OF Curtis Granderson: If the Mets can't find a taker for Bruce, they could look to move Granderson. Like Bruce, Granderson is a power-hitting corner outfielder with a reputation for consistency. But he will turn 36 before Opening Day, making him a bit more of a risk for any team looking to acquire him.
• Mets fielding calls on Bruce, Granderson
Top prospects
Per MLBPipeline.com, the Mets' top five prospects are shortstop Amed Rosario, first baseman Dominic Smith, shortstop Gavin Cecchini, right-hander Justin Dunn and outfielder Brandon Nimmo. Of that group, Nimmo has the most realistic chance to make the Opening Day roster as a center-field backup. Cecchini could also see time in Flushing this summer, but is currently blocked by a glut of middle infielders. The others are high-upside players who -- particularly in the cases of Rosario and Smith -- could become regular contributors as soon as 2018.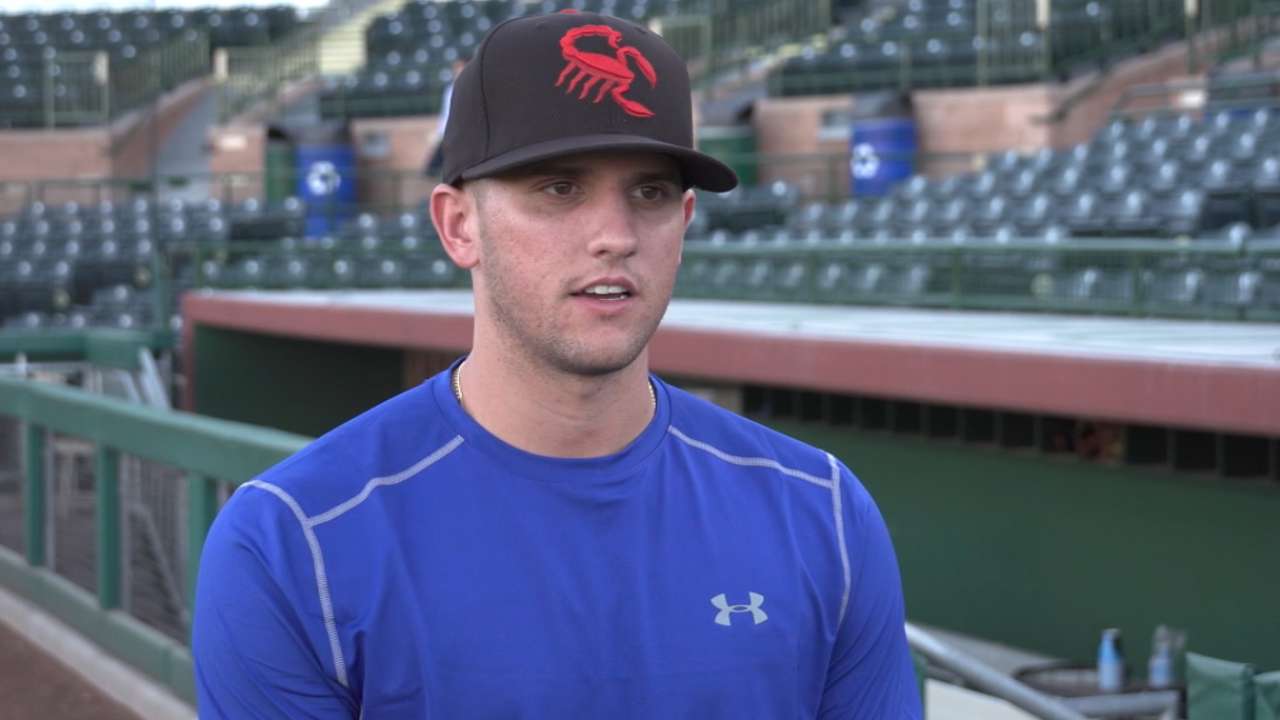 Rule 5 Draft
With a full 40-man roster, the Mets are unlikely to do much exploring in the Rule 5 Draft. They could, however, be at risk of losing a player or two. Reliever Paul Sewald, in particular, is an intriguing arm the Mets left unprotected.
Big contracts they might unload
Bruce ($13 million) and Granderson ($15 million) would represent significant line items for any team that trades for them. But the Mets are in win-now mode, and are less worried about salary than they have been in years.
Payroll summary
With Cespedes making $22.5 million next season, the Mets' payroll is a strong bet to eclipse $140 million for the first time since 2011, Sandy Alderson's first year as general manager. Chief operating officer Jeff Wilpon was coy this week when asked how high the team's payroll could go, but it's clear the Mets have more of an appetite for spending than they have throughout this decade.
Anthony DiComo has covered the Mets for MLB.com since 2008. Follow him on Twitter @AnthonyDiComo and Facebook, and listen to his podcast. This story was not subject to the approval of Major League Baseball or its clubs.