Red Sox aim to build around strong core at Meetings
Dombrowski likely in market for DH, setup man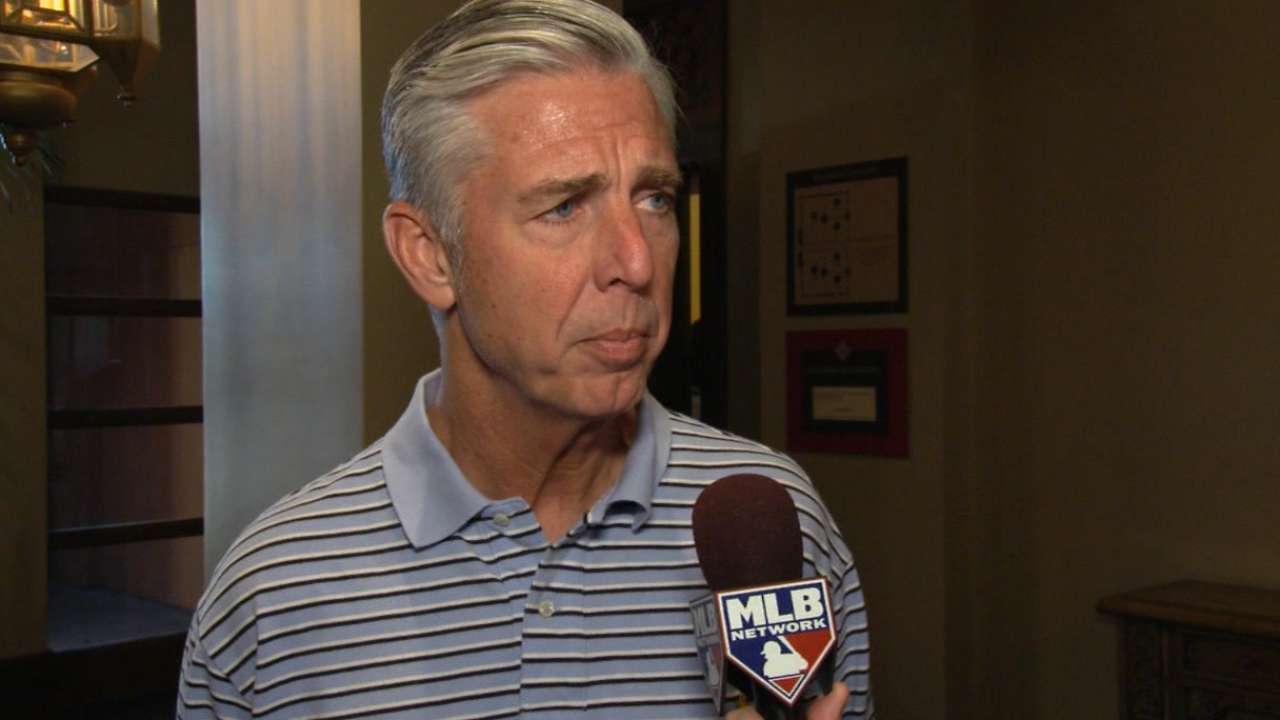 Which big bat will the Red Sox find to replace David Ortiz? Who is going to pitch the eighth inning?
Red Sox president of baseball operations Dave Dombrowski and his entire staff will be working overtime to answer those questions at baseball's Winter Meetings, which start on Monday at the Gaylord National Resort & Convention Center outside of Washington, D.C.
MLB.com and MLB Network will have wall-to-wall coverage and fans can watch live streaming of all news conferences and manager availability on MLB.com, including the Rule 5 Draft on Dec. 8 at 9 a.m. ET.
The Red Sox are coming off a 93-win season and have a strong core projected to return in 2017. At the Meetings, the Red Sox will huddle with other teams and many agents to determine how to strengthen a roster that includes Dustin Pedroia, Mookie Betts, Xander Bogaerts, Jackie Bradley Jr., Hanley Ramirez, Rick Porcello, David Price and Craig Kimbrel.
Club needs
Designated hitter/slugger: The Red Sox don't necessarily have to get a DH to replace Ortiz, but they need to find another hitter to account for some of the lost production. Edwin Encarnacion's price will likely be too high. Though the Sox would prefer a left-handed hitter to replace Ortiz, a reunion with Mike Napoli shouldn't be ruled out.
Setup man: Dombrowski hasn't sounded all that enthused about trying to re-sign Koji Uehara or Brad Ziegler, which makes it likely the Red Sox will pursue a free agent or trade target to pitch the eighth inning. Greg Holland could be worth signing as a reclamation project. The former Royals closer is coming off Tommy John surgery.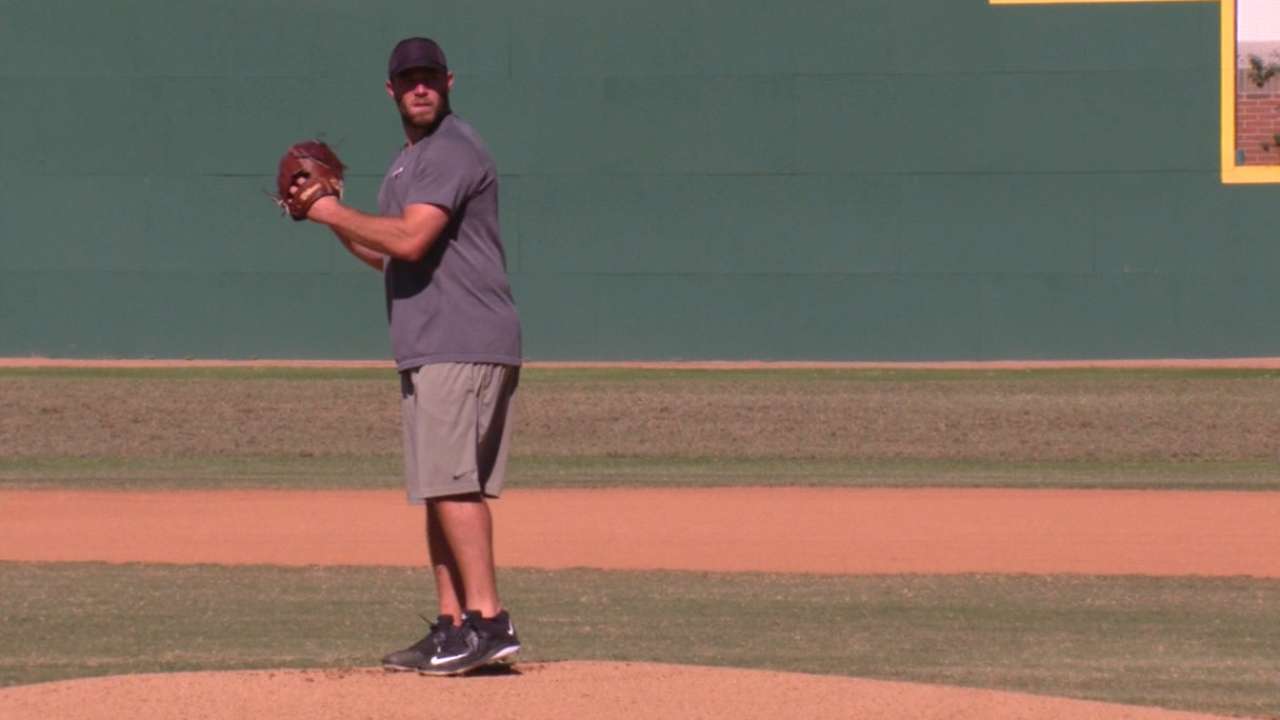 Who they can trade if necessary
RHP Clay Buchholz: The Sox exercised Buchholz's $13.5 million option, which could wind up being a bargain given the rate for pitching these days. Buchholz had a brutal start to '16, but he finished strong and improved his versatility by demonstrating he can pitch well out of the bullpen. As it stands now, Boston has six starters for five spots in the rotation. Though Dombrowski won't go out of his way to trade Buchholz, it could be a move worth making if it can lead to another hole being filled.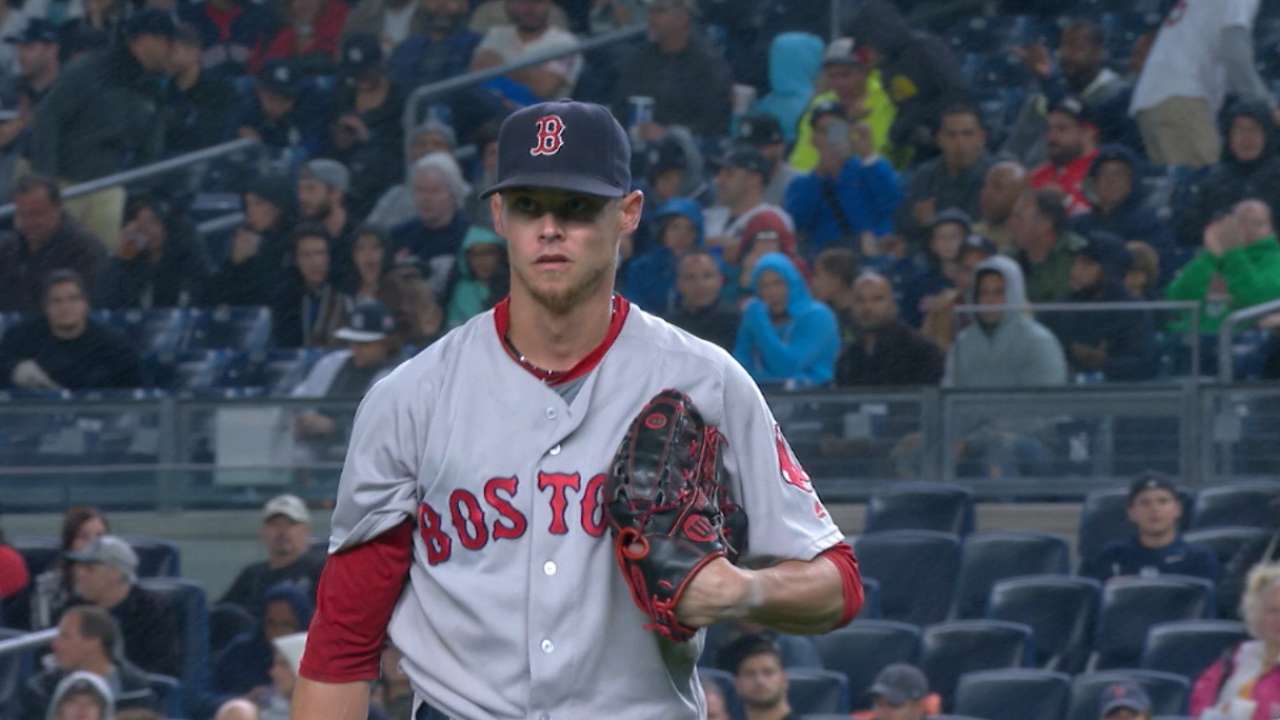 C Blake Swihart: Once viewed as Boston's catcher of the future, Swihart lost his job early last season, converted to left field and then endured a brutal left ankle injury that cost him the final four months. Given the emergence of Sandy Leon and some possible growth from Christian Vazquez, Swihart could wind up being expendable.
3B/1B Travis Shaw: Teams in need of affordable, left-handed power might be inclined to inquire about Shaw. Given that Pablo Sandoval could win his job back and Yoan Moncada might not be far from being ready for the Major Leagues, there might not be much of a role for Shaw in Boston.
Top prospects
According to MLBPipeline.com, the Red Sox' Top 10 prospects are Moncada, outfielder Andrew Benintendi, third baseman Rafael Devers, left-hander Jason Groome, right-hander Michael Kopech, first baseman Sam Travis, left-hander Brian Johnson, outfielder Luis Alexander Basabe, third baseman Michael Chavis and first baseman Josh Ockimey. Nearly half of those prospects are corner bats, meaning one could go in a trade if it could land Boston a big-time hitter or starting pitcher.
Benintendi will soon graduate from the "prospects" list, as he's expected to be the starting left fielder on Opening Day. Groome and Kopech are both close to untouchable, considering how long it has been since the Red Sox have developed a top starting pitcher.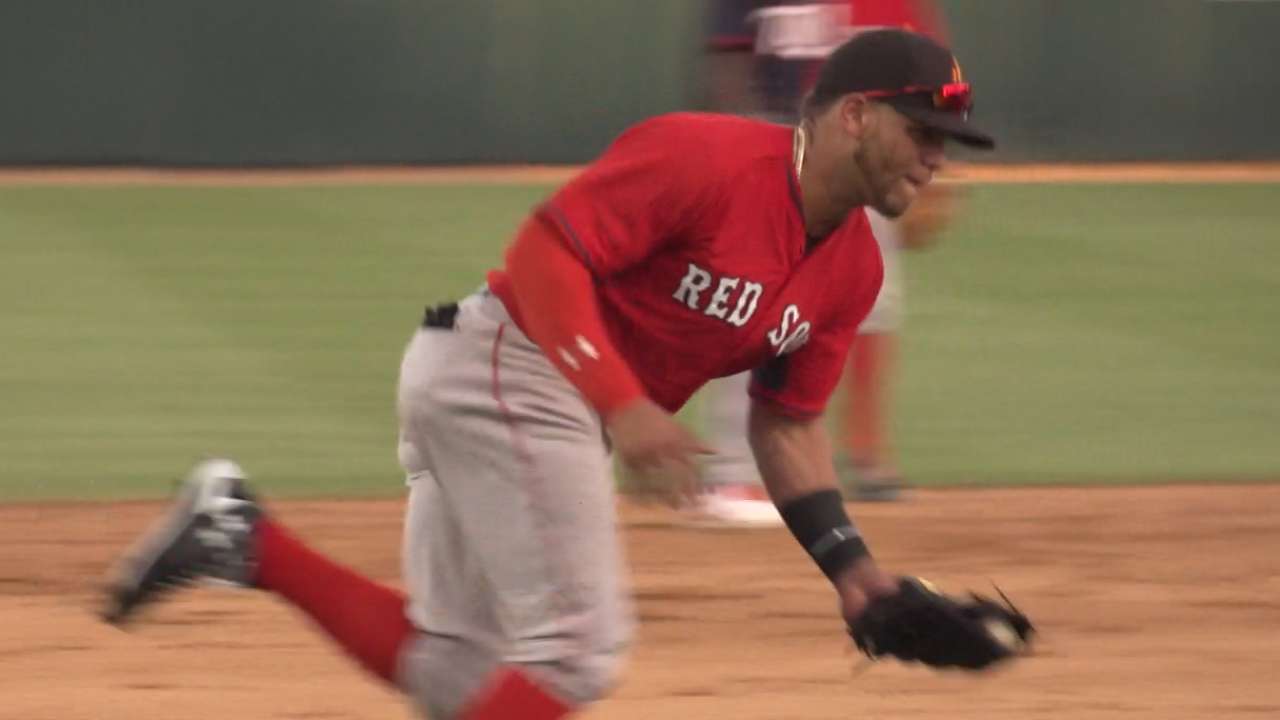 Rule 5 Draft
The Red Sox protected all of the prospects they needed to, making it unlikely they'll lose anyone of significance in the Rule 5 Draft. In recent years, Boston hasn't had enough potential roster openings to select a Rule 5 player. That again seems to be the case this year.
Big contracts they might unload
3B Sandoval: If someone wanted to talk to the Red Sox about Sandoval, who is owed $53 million over the next three years, they'd be all ears. But Sandoval's value is low after a difficult first year in Boston and an injury washout in '16. It's more likely Sandoval will at least stick around long enough to restore some value.
Payroll summary
Factoring in all current contracts, plus salary-arbitration projections and expected commitments on renewals, the Red Sox have a projected payroll around $185 million. The club's payroll last season was nearly $200 million. The ownership group led by John Henry has never been shy about investing toward building a championship. However, there are whispers that Boston would like to avoid taking a luxury-tax hit in '17. It would be stunning if the Sox made a blockbuster signing this winter like the one for Price a year ago. This is in large part due to how good the Red Sox feel about their current roster.
Ian Browne has covered the Red Sox for MLB.com since 2002. Follow him on Twitter @IanMBrowne and Facebook. This story was not subject to the approval of Major League Baseball or its clubs.