Cards to honor '67 title team, '16 top players
59th annual St. Louis Baseball Writers Dinner set for Jan. 15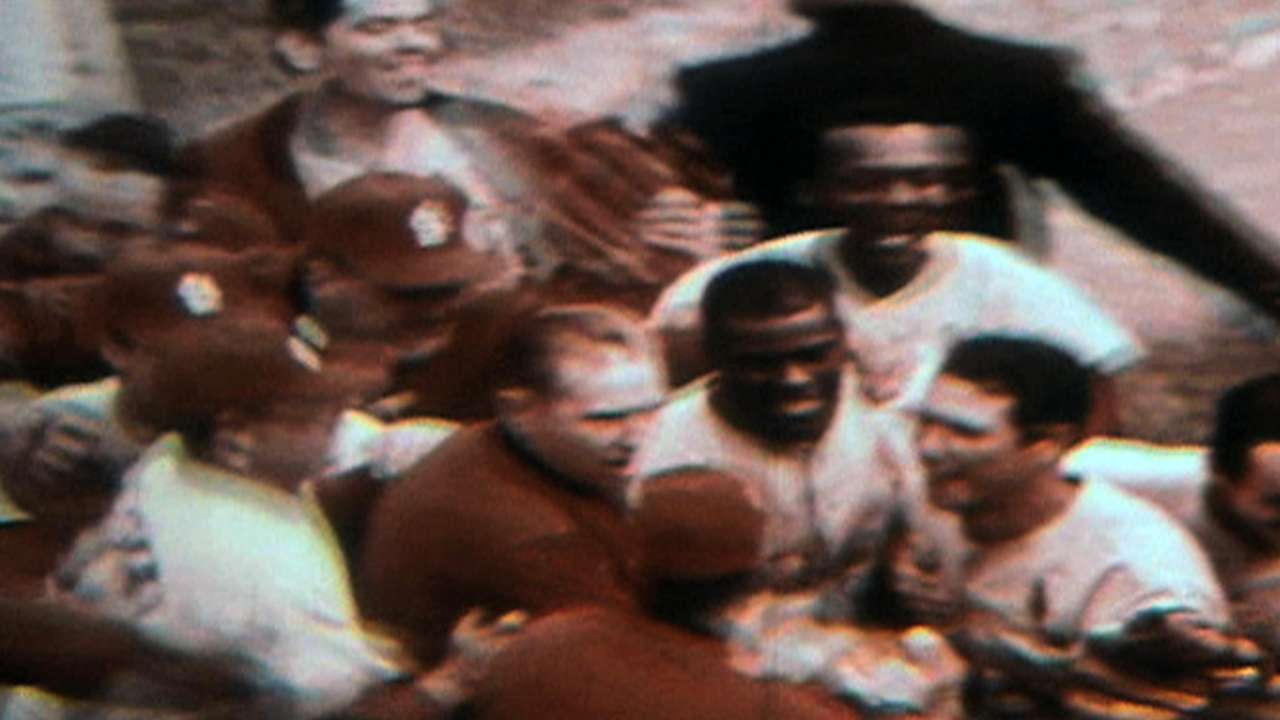 ST. LOUIS -- Members of the Cardinals' 1967 World Series championship team, as well as top performers from last year's club, are slated to be honored at the 59th annual St. Louis Baseball Writers Dinner on Jan. 15, 2017.
Tickets for the event, which will be held at the Union Station Hotel, went on sale Wednesday at $150 per ticket. Tickets can also be purchased as part of a Winter Warm-Up bundle for $175. That represents a savings of $15 if buying the two separately.
The highlight of this year's dinner will be a reunion of the '67 team, which will be celebrating the 50th anniversary of the franchise's eighth World Series title. Those who have already committed to attending include Tim McCarver, Mike Shannon, Bob Gibson, Lou Brock, Ted Savage, Dick Hughes, Bobby Tolan and Larry Jaster. Red Schoendienst, who managed that club, will also be making an appearance.
The program will also include the recognition of several standout players from a 2016 Cardinals team that won 86 games. Carlos Martinez, who anchored the rotation with a 3.04 ERA amid a 16-win season, will receive the J.G. Taylor Spink Award after being chosen as the St. Louis Baseball Man of the Year.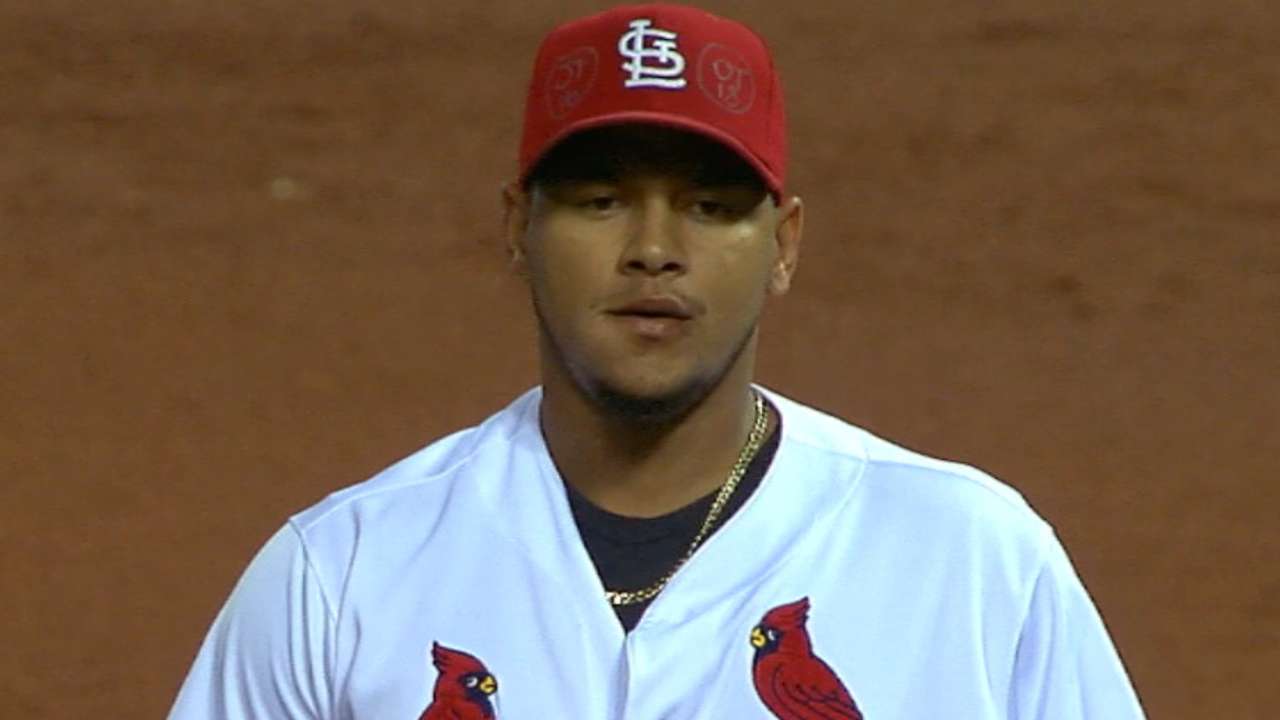 Stephen Piscotty, Jedd Gyorko, Adam Wainwright, Yadier Molina and Matt Carpenter will be honored with the J. Roy Stockton/Bob Broeg Award for Outstanding Achievement in Baseball, while Jonathan Broxton will be honored as the next Darryl Kile Award winner. Aledmys Diaz and Seung Hwan Oh will share the Jack Herman/Joe Ostermeier Award as the Cardinals' Rookies of the Year.
Matt Holliday, whose tenure in St. Louis has come to an end, and longtime coach Jose Oquendo, who is transitioning into a new role, will be recognized for their contributions to the organization by receiving the Dr. Robert F. Hyland/Rick Hummel Award for Meritorious Service to Sports.
Former Cardinals manager Whitey Herzog will receive the event's most prestigious award when he becomes the third recipient of the Red Schoendienst Medal. This award was created to recognize those who have offered "invaluable service to the game of baseball" over a span of many years. Previous winners include former Major League Baseball Commissioner Bud Selig and the DeWitt family.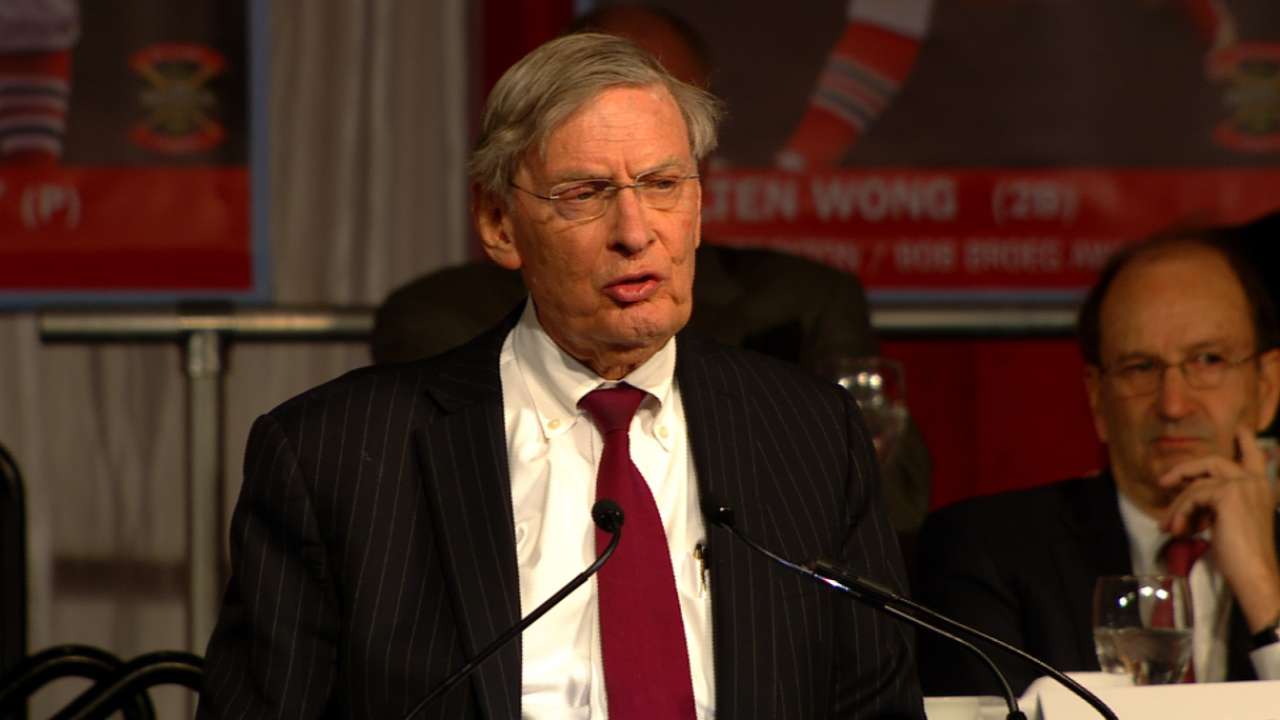 For more information about the St. Louis Baseball Writers' dinner and program, visit stlouisbbwaa.com. Tickets can be purchased through a link on that website, or by sending a check/money order to P.O. Box 605, St. Louis, MO 63188. Proceeds from the dinner are used to fund journalism scholarships and an internship for an aspiring sports writer.
Jenifer Langosch has covered the Cardinals for MLB.com since 2012, and previously covered the Pirates from 2007-11. Read her blog, follow her on Twitter, like her Facebook page and listen to her podcast. This story was not subject to the approval of Major League Baseball or its clubs.