Rotation central to Braves' Winter Meetings
Atlanta in running for front-line starters, could deal young arms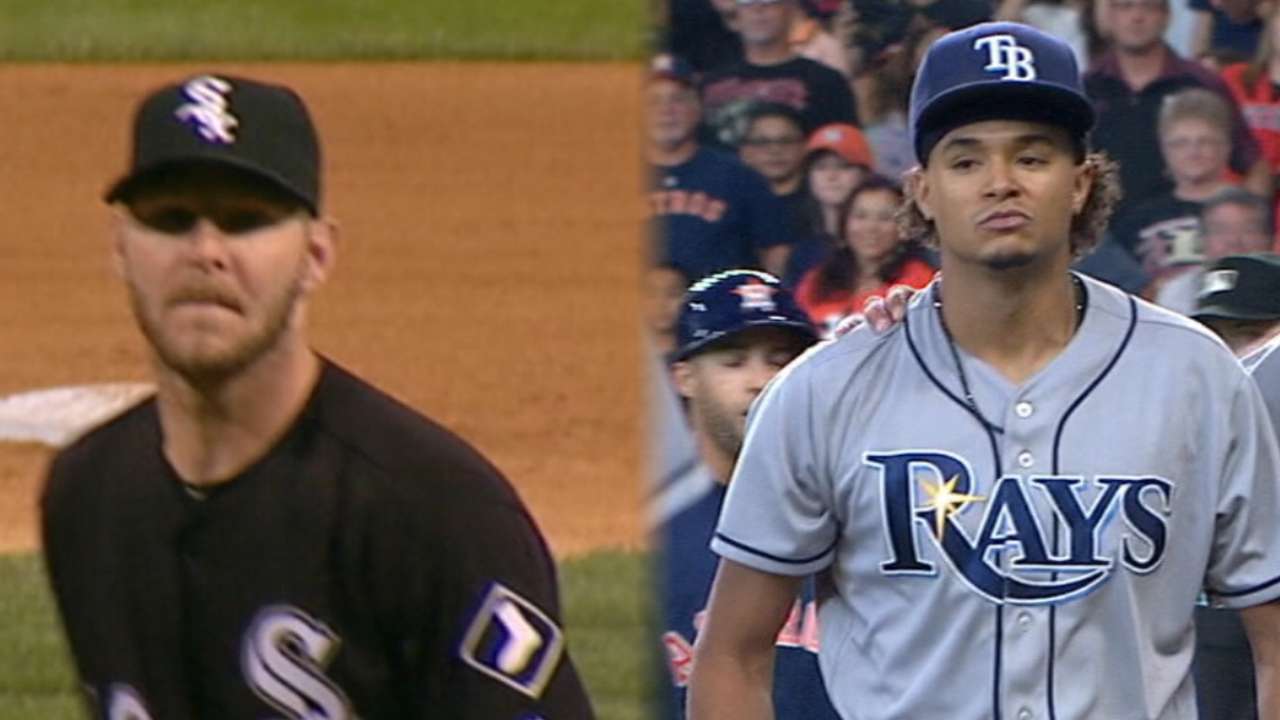 ATLANTA -- The flurry of activity the Braves have generated over the Hot Stove season's first month has shown they are ready to take the next step in their rebuilding process. They'll enter 2017 with a team that should be much more competitive than the ones they have fielded over the past two seasons.
Motivated by the successful finish to its 2016 season and the desire to field a consistently competitive team during SunTrust Park's inaugural year, Atlanta has already strengthened its bench with the addition of Sean Rodriguez and fortified its rotation with the additions of R.A. Dickey, Bartolo Colon and Jaime Garcia.
Now as the Braves prepare for next week's Winter Meetings, they are still aggressively evaluating ways to improve their current roster without comprising the collection of highly-regarded prospects they compiled during their massive rebuilding process.
The Braves might be hesitant to move many of their prospects, but they haven't removed themselves from the mix of teams willing to pay the steep price to trade for Chris Sale, Chris Archer or Sonny Gray.
Along with the possibility of adding a controllable front-line starter, Atlanta will spend a portion of this year's Meetings looking for ways to upgrade at catcher or possibly strengthen a talented but inexperienced bullpen.
MLB.com and MLB Network will have wall-to-wall coverage of the 2016 Winter Meetings from the Gaylord National Resort & Convention Center outside Washington, D.C. Fans can watch live streaming of all news conferences and manager availability on MLB.com, including the Rule 5 Draft on Dec. 8 at 9 a.m. ET.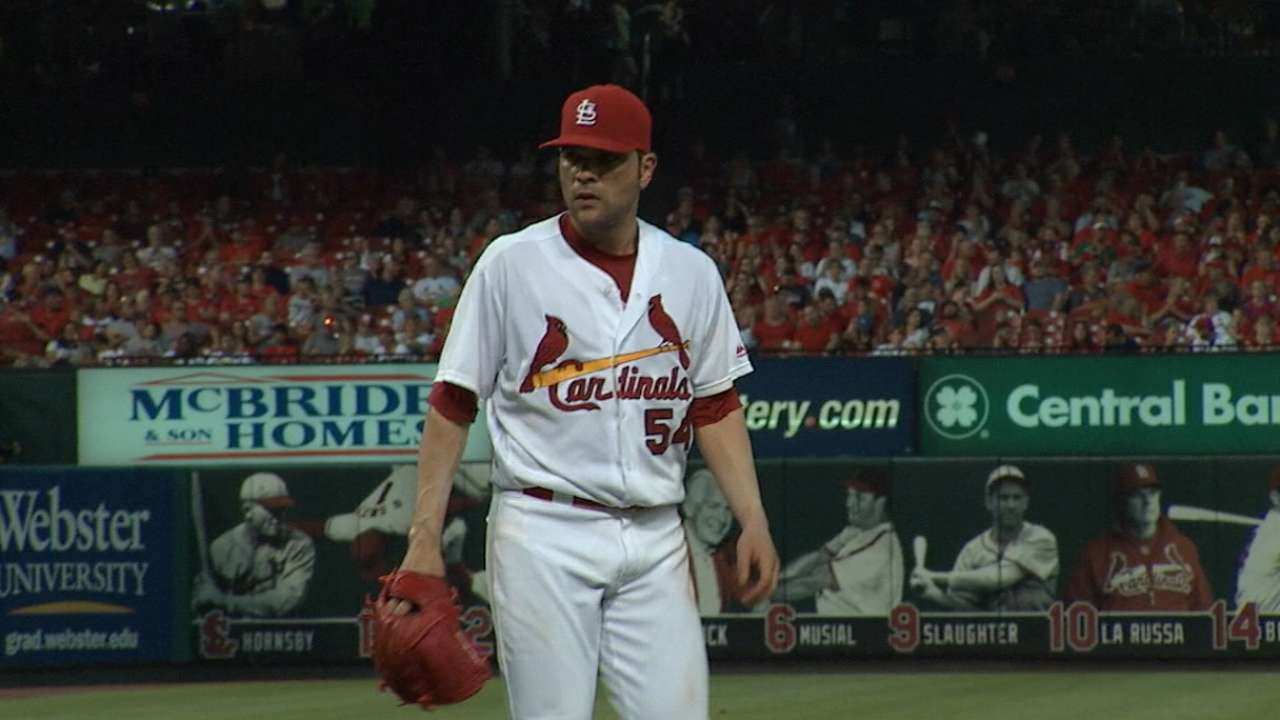 Club needs
Starting pitching: Even with Thursday night's acquisition of Garcia from the Cardinals, it still appears the Braves are interested in the possibility of using their strong prospect pool to land an impact arm like Sale, Archer or Gray. The teams (White Sox, Rays and A's) controlling these three starters don't have a definite need to trade, but they could certainly benefit from the enhanced value these hurlers have amid a thin free-agent market for starting pitching.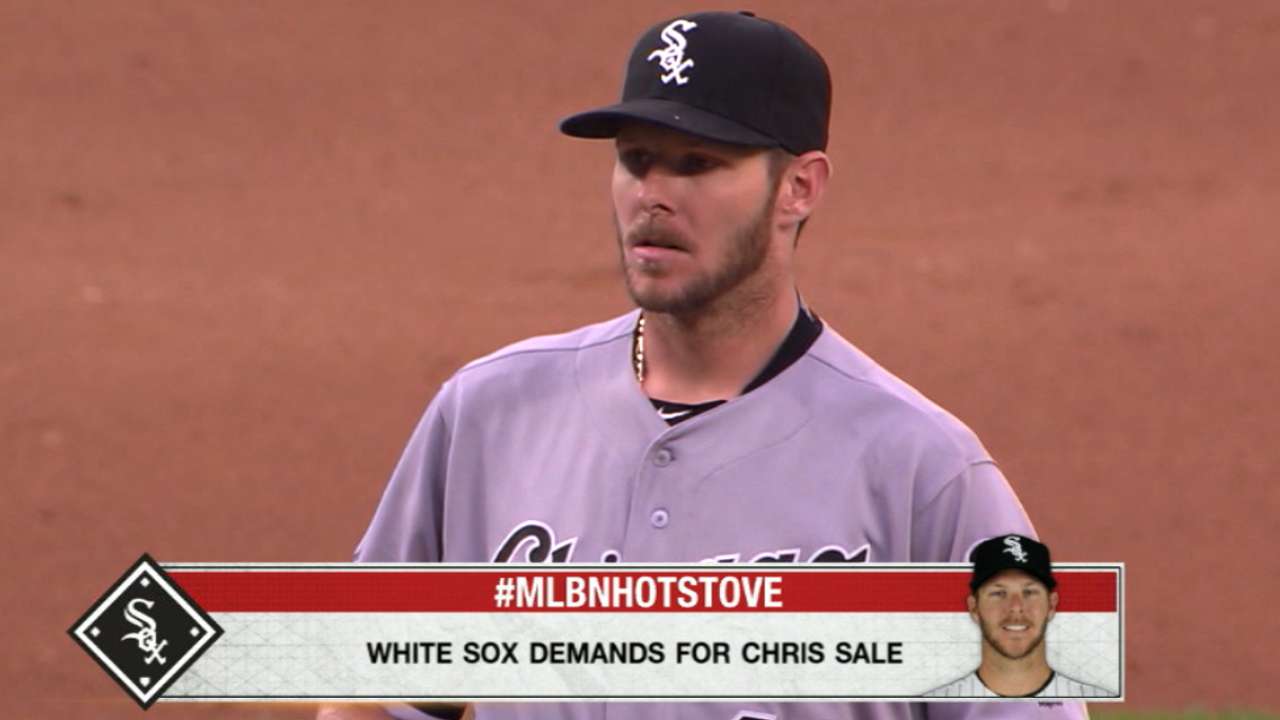 Each of these three teams will be looking to get a Shelby Miller-like return (Atlanta received Ender Inciarte, Dansby Swanson and Aaron Blair from Arizona for the right-hander last December), so there's at least reason to be skeptical about the Braves' willingness to be on the other side of this kind of trade.
Catcher: The Braves view this as more of a want than a need, and they have stated they would be willing to enter 2017 with Tyler Flowers and Anthony Recker or Tuffy Gosewisch as their catchers. Brayan Pena, now a free agent, is an intriguing option, and he'd likely savor the chance to return to his original organization. Wilson Ramos remains a possibility, but only if his price tag drops far below expectations and he's willing to take a one-year deal. In any case, he'll likely miss the first two months of next season as he recuperates from a torn ACL in his right knee. So it's starting to look more like Flowers and Recker will remain Atlanta's catchers.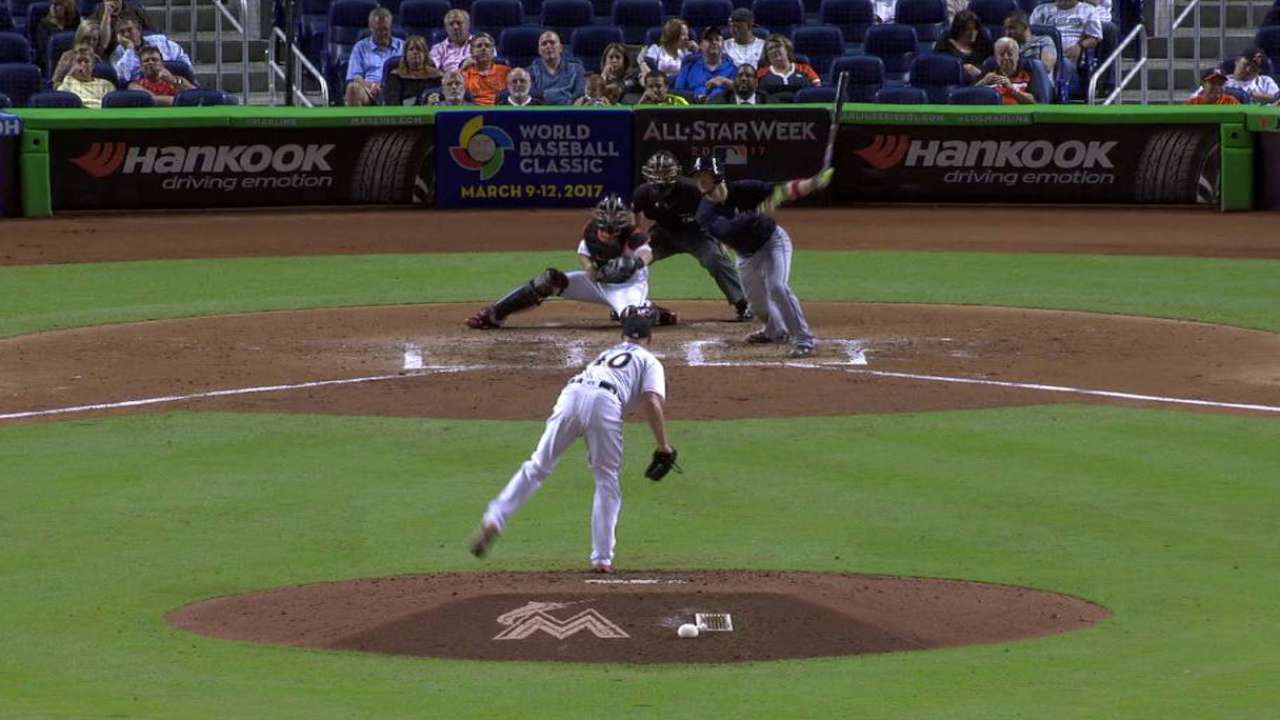 Bullpen: With Jim Johnson, a healthy Arodys Vizcaino, Jose Ramirez, Mauricio Cabrera, Chaz Roe and lefty Ian Krol, the Braves already have the makings of a formidable bullpen. Still, there's enough youth and uncertainty within this mix to prompt them to continue evaluating ways to add depth.
Who they can trade if necessary
OF Mallex Smith: Now that Inciarte has proven himself as a Gold Glove Award center fielder and leadoff hitter, the Braves can at least consider moving Smith, a raw but speedy outfielder who made great strides before missing most of this past season's second half with a fractured thumb. There's certainly no reason for Atlanta to simply give up on Smith, but at the same time, it can view him as a piece that could potentially represent value in a significant trade.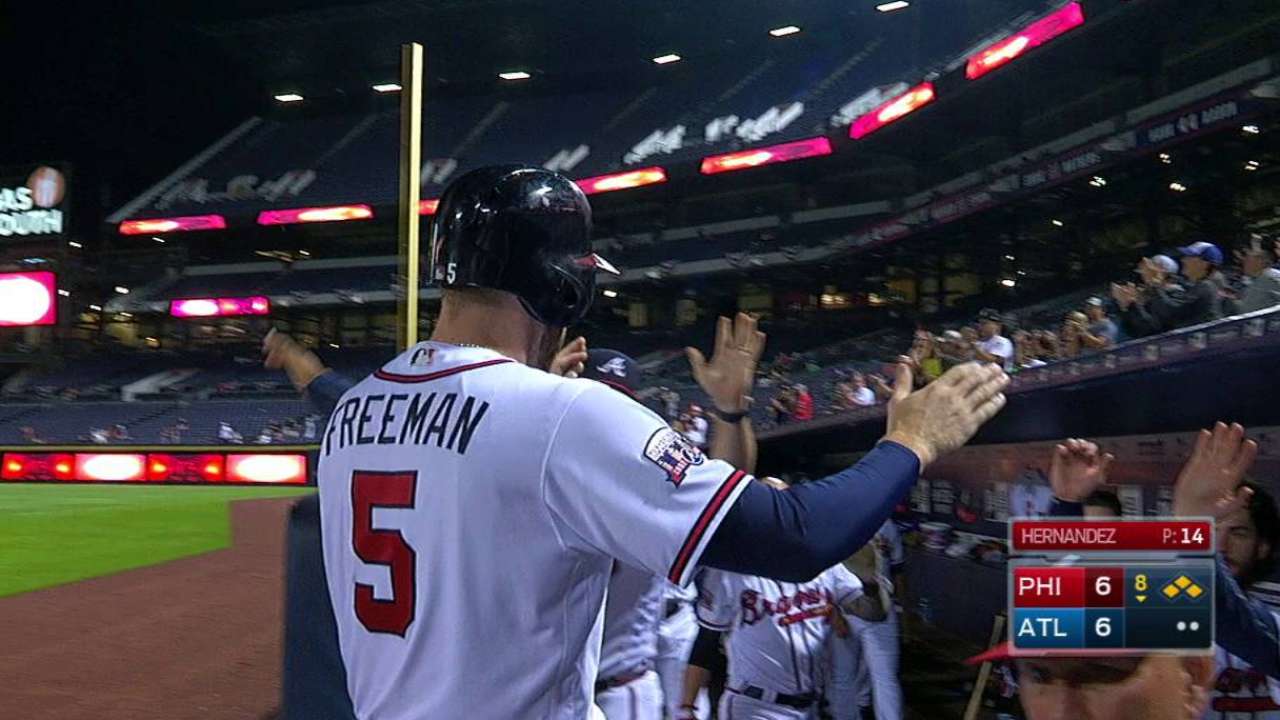 2B Ozzie Albies: There's a chance Albies will make a full recovery from his elbow fracture and become Atlanta's primary second baseman at some point next year. But given that the Braves would be much more reluctant to part ways with Swanson, they have to at least recognize the fact that in order to complete a significant trade, they would likely have to include Albies, who ranks as their second-best prospect and baseball's 12th-best prospect overall per MLBPipeline.com.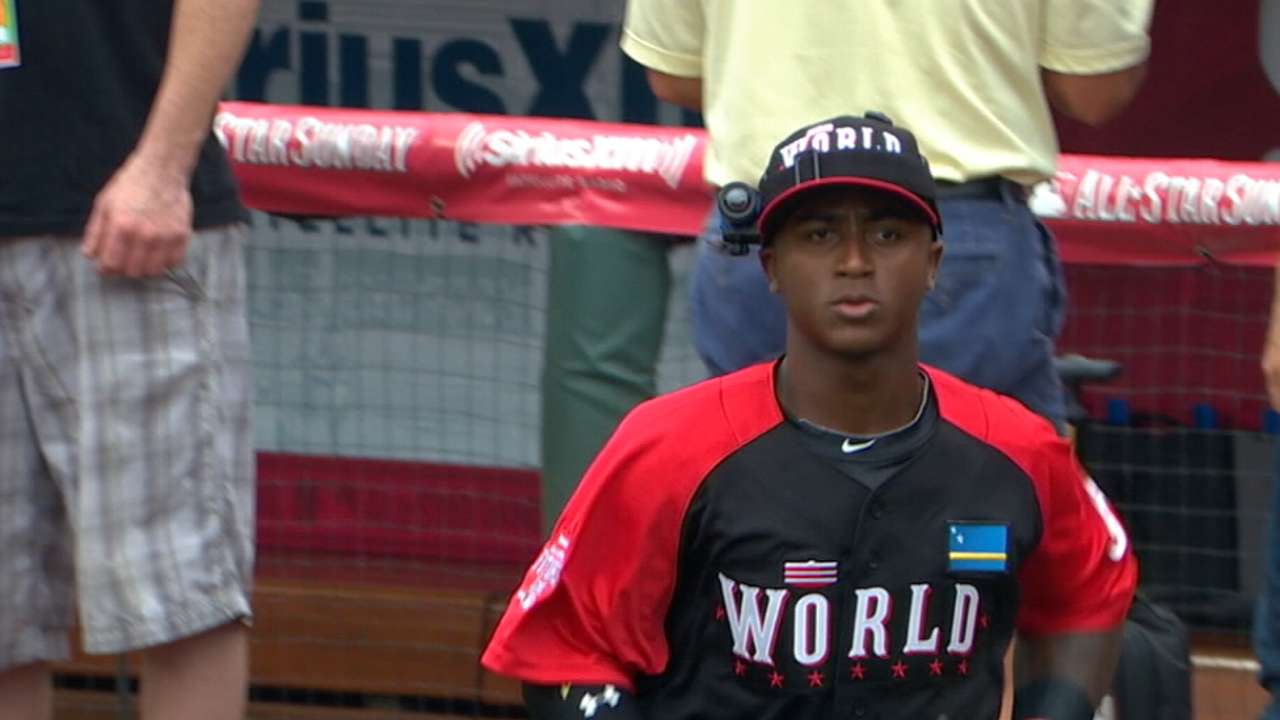 Blair or Wisler: As things stand, either Blair or Matt Wisler will begin next season as Atlanta's fifth starter, while the other will lead Triple-A Gwinnett's rotation. Both could still be viewed as solid upside options for teams who are seeking a Major League-ready arm. The Braves certainly have the depth necessary to willingly part ways with one of these pitchers.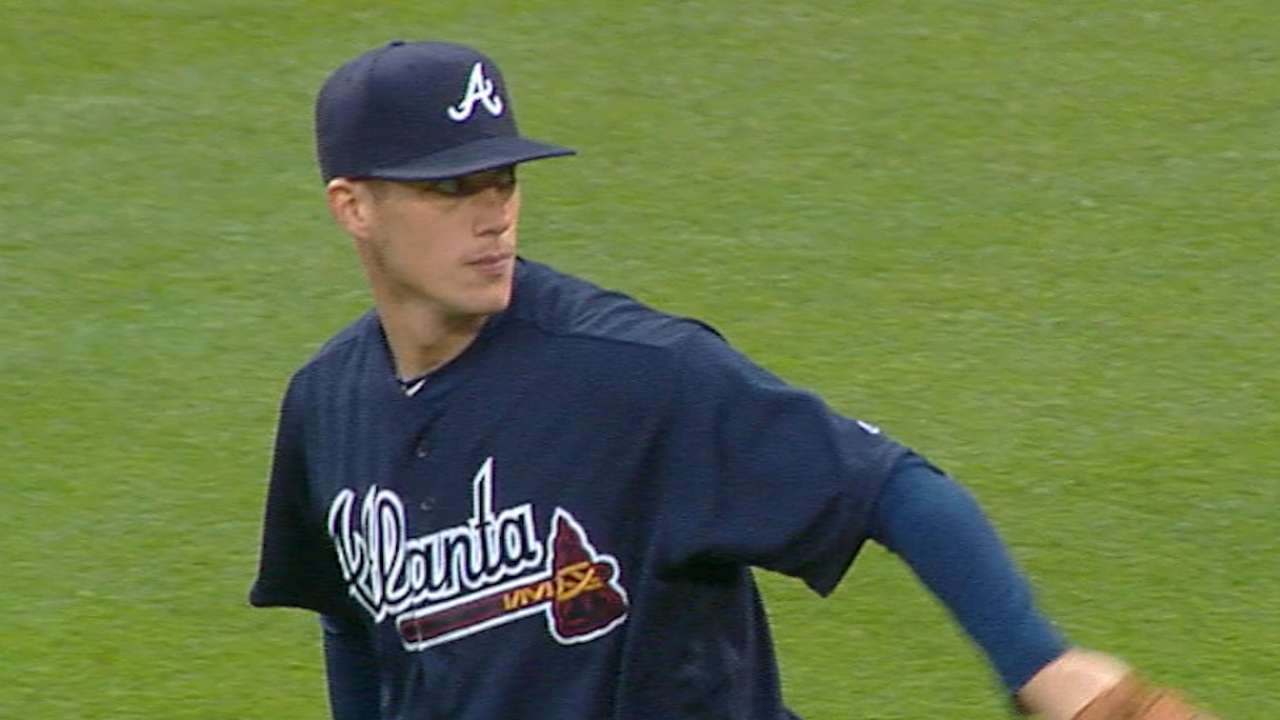 Top prospects
Per MLBPipeline.com, the Braves' top 10 prospects are Swanson, Albies, left-hander Sean Newcomb, lefty Kolby Allard, right-hander Ian Anderson, shortstop Kevin Maitan, righty Mike Soroka, lefty Joey Wentz, second baseman Travis Demeritte and righty Touki Toussaint. Swanson will enter 2017 as Atlanta's shortstop, and there's a chance Albies and Newcomb could make the jump at some point next season. But each of the other members of this list is likely at least a year away from being deemed Major League ready.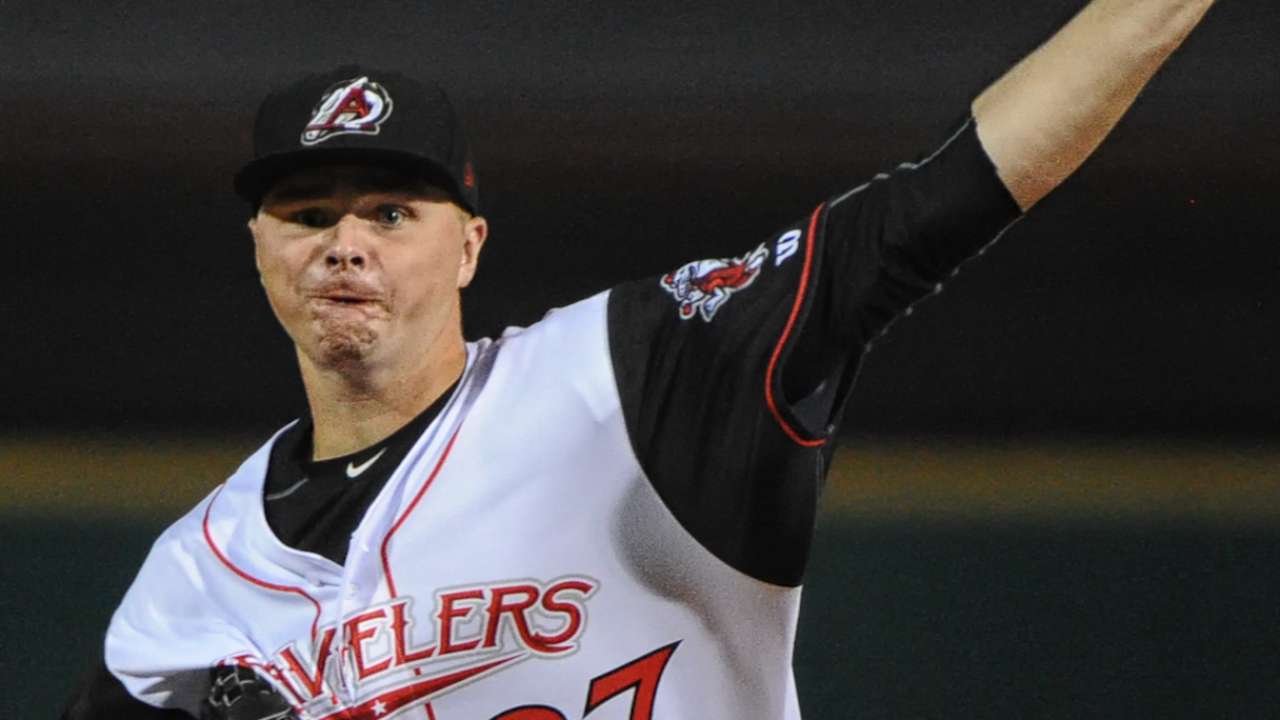 Non-tender candidates
The Braves have until Friday to decide whether to tender a contract to each of their arbitration-eligible players or allow them to enter free agency. The three players who could potentially be non-tendered are right-handed reliever Chris Withrow, left-handed reliever Paco Rodriguez and Recker.
Rule 5 Draft
If the Braves tender a contract to each of their arbitration-eligible players, their 40-man roster will be full, which would prevent them from making a selection in next week's Rule 5 Draft. Given Atlanta's roster makeup, it seems unlikely it would select a player who would then need to remain on the active roster throughout the upcoming season. But you can never rule anything out with general manager John Coppolella and his creative staff.
Big contracts they might unload
The four Braves who will draw a salary above $10 million in 2017 are Matt Kemp ($21.75 million), Freddie Freeman ($20.5 million), Colon ($12.5 million) and Nick Markakis ($11 million). There's little reason to believe any of these players will be traded. Markakis' resurgence this past season seemed to end any speculation about him being traded.
Payroll summary
Without any further additions, it looks like the Braves will spend approximately $110 million on their 2017 payroll. They don't currently have much wiggle room, but chairman and CEO Terry McGuirk has indicated payroll flexibility will be provided if necessary to gain an impact asset.
Mark Bowman has covered the Braves for MLB.com since 2001. This story was not subject to the approval of Major League Baseball or its clubs.