Building shutdown 'pen Royals' No. 1 priority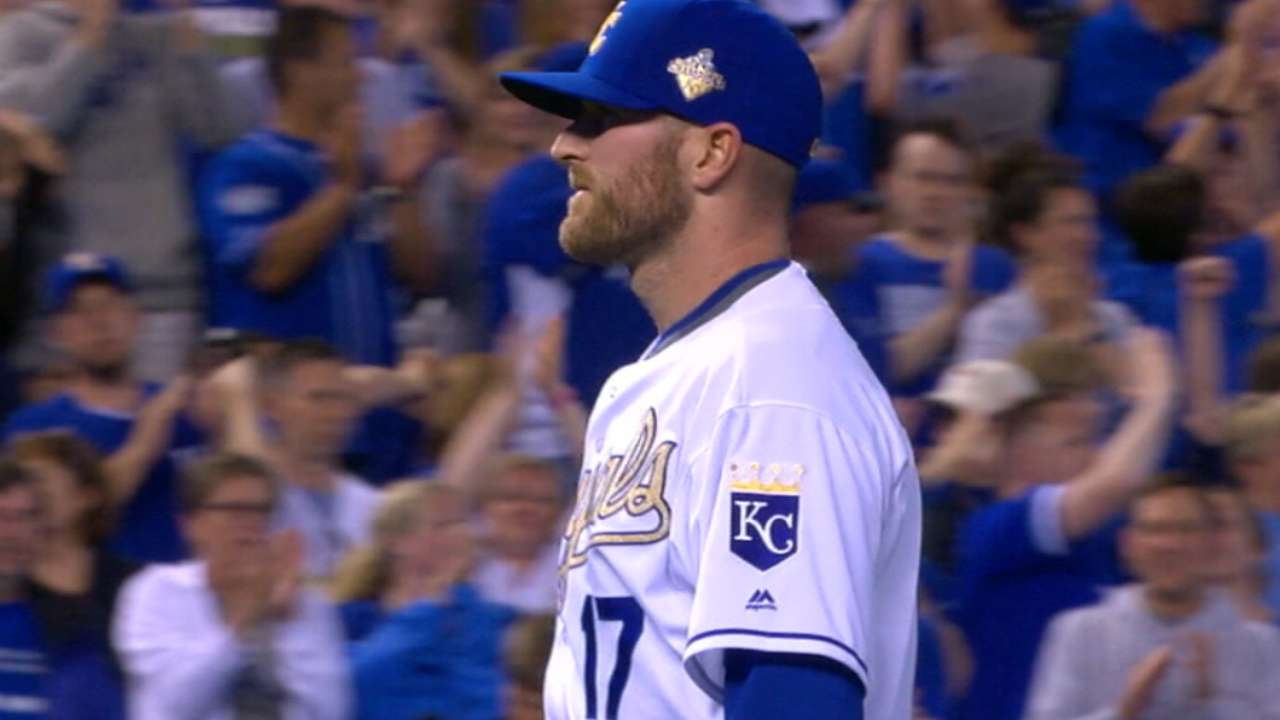 KANSAS CITY -- Royals general manager Dayton Moore loves to point out that his roster now, or at the end of the upcoming Winter Meetings, or at the beginning of Spring Training, or on Aug. 1 won't remain the same.
"It is always fluid," Moore said. "The team we have now may not be the same group we have on the first day of Spring Training or the last day of Spring Training or in June."
That is why Moore and his staff will not feel pressured to make a dramatic splash at this year's Winter Meetings, which begin Monday.
MLB.com and MLB Network will have wall-to-wall coverage of the 2016 Winter Meetings from the Gaylord National Resort & Convention Center outside Washington, D.C. Fans can watch live streaming of all news conferences and manager availability on MLB.com, including the Rule 5 Draft on Dec. 8 at 8 a.m. CT.
Because of payroll concerns, the Royals will not be major players on the free-agent market. They could make a trade or two in an effort to cut payroll. But any deal, Moore notes, will have to help the club now and into the future.
Club needs
Bullpen: Moore has made it clear that his No. 1 priority this offseason will be to create the type of shutdown bullpen the Royals have relied upon in recent years. Joakim Soria had a rough season in 2016, closer Wade Davis was hurt in the second half and Kelvin Herrera faded from overuse down the stretch. But Moore believes he has internal solutions (prospects Matt Strahm and Josh Staumont) and just needs an arm or two to restore the bullpen to greatness. The Royals will be looking for a cost-efficient addition.
No. 5 starter: The top four of the rotation is set with Danny Duffy, Yordano Ventura, Ian Kennedy and Jason Vargas. Right now, Chris Young, who struggled mightily in 2016, would be the fifth starter. But Moore likes to enter Spring Training with eight or nine viable rotation candidates. Again, if the Royals shop for rotation help, it must be cost-efficient.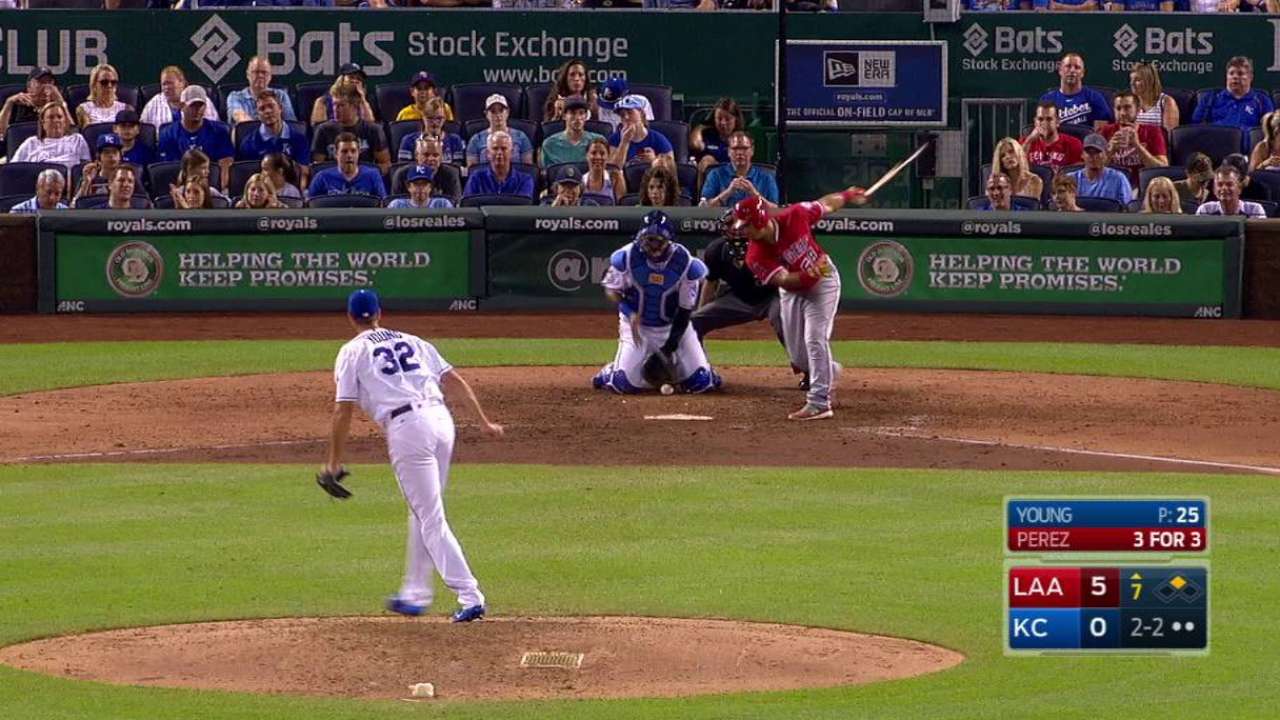 Designated hitter: When Kendrys Morales signed with the Blue Jays, the Royals began viewing their DH slot in 2017 as a "floating DH." The plan would have Cheslor Cuthbert -- who filled in for third baseman Mike Moustakas last year and is out of options -- be the primary man for the job, while also giving players such as Salvador Perez, Eric Hosmer, Lorenzo Cain, etc., turns at the DH spot throughout a week. But the Royals also will be on the prowl for a full-time replacement for Morales, if it is affordable. Carlos Beltran? Matt Holliday?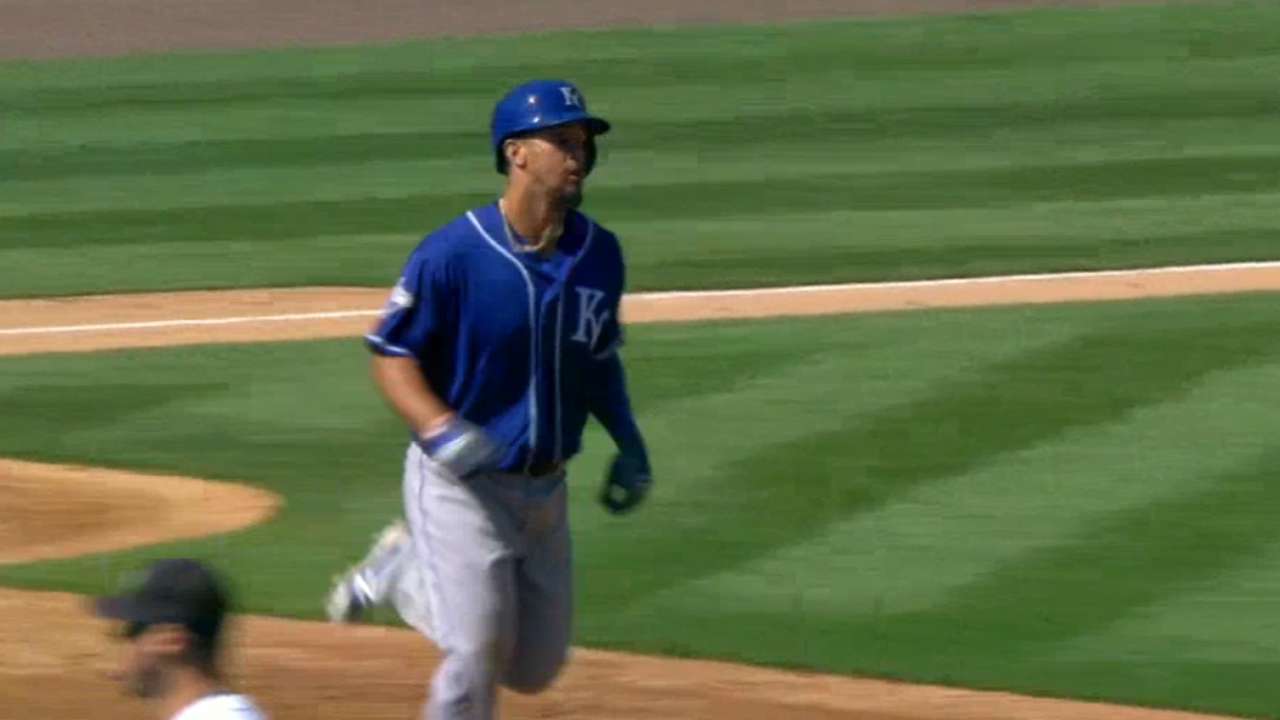 Who they can trade if necessary
With the word out that the Royals could be trying to cut payroll, the phone already has been ringing in Moore's office about Davis, one of the game's elite closers. The Royals have no choice but to listen to offers. While Moore is intent on improving the bullpen, there is a belief that for the right package, Davis could be moved. That's because Herrera could step in as closer, and the Royals believe Soria will have a bounce-back year as a setup man.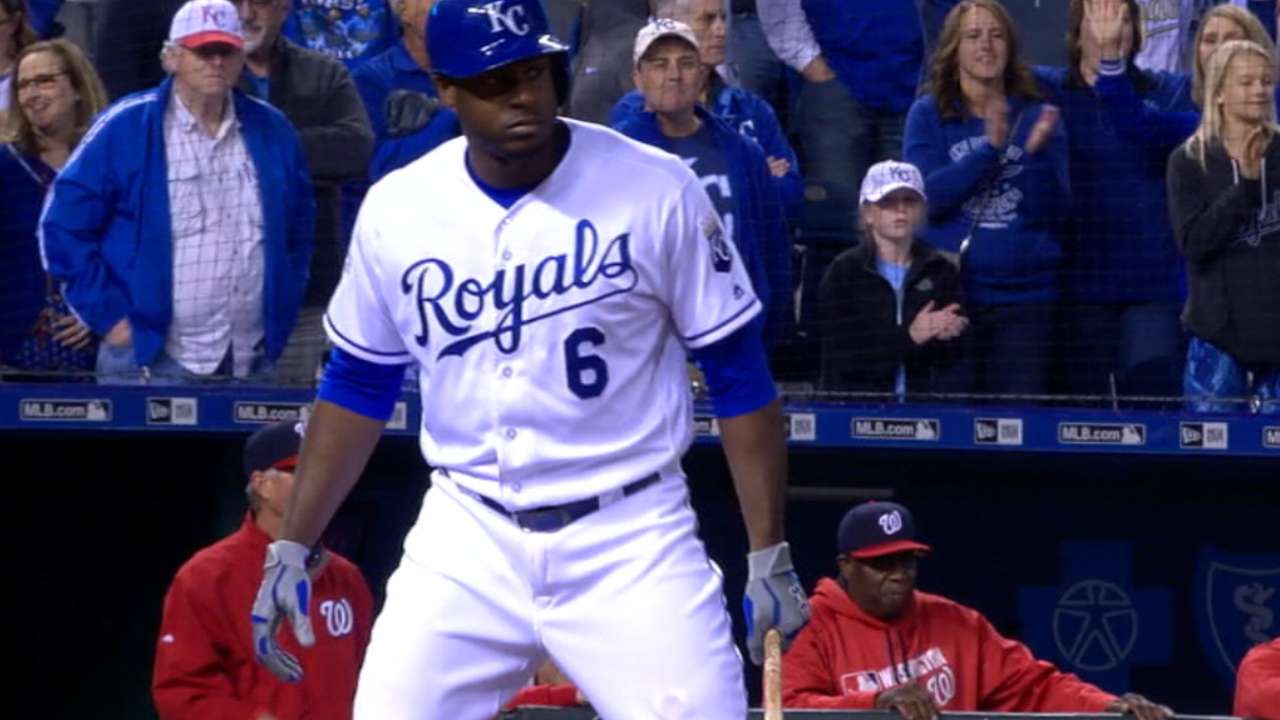 Top prospects
Strahm, the Royals' No. 3 prospect according to MLB Pipeline, should be a big factor in 2017 after a terrific rookie season (1.23 ERA in 21 games). And so could Staumont, their No. 10 prospect, who can throw 100 mph. And don't forget about No. 5 prospect Kyle Zimmer, the oft-injured right-hander whom the Royals still believe has the best overall stuff in the system. Zimmer should be completely healed from his thoracic outlet syndrome surgery last summer by Spring Training.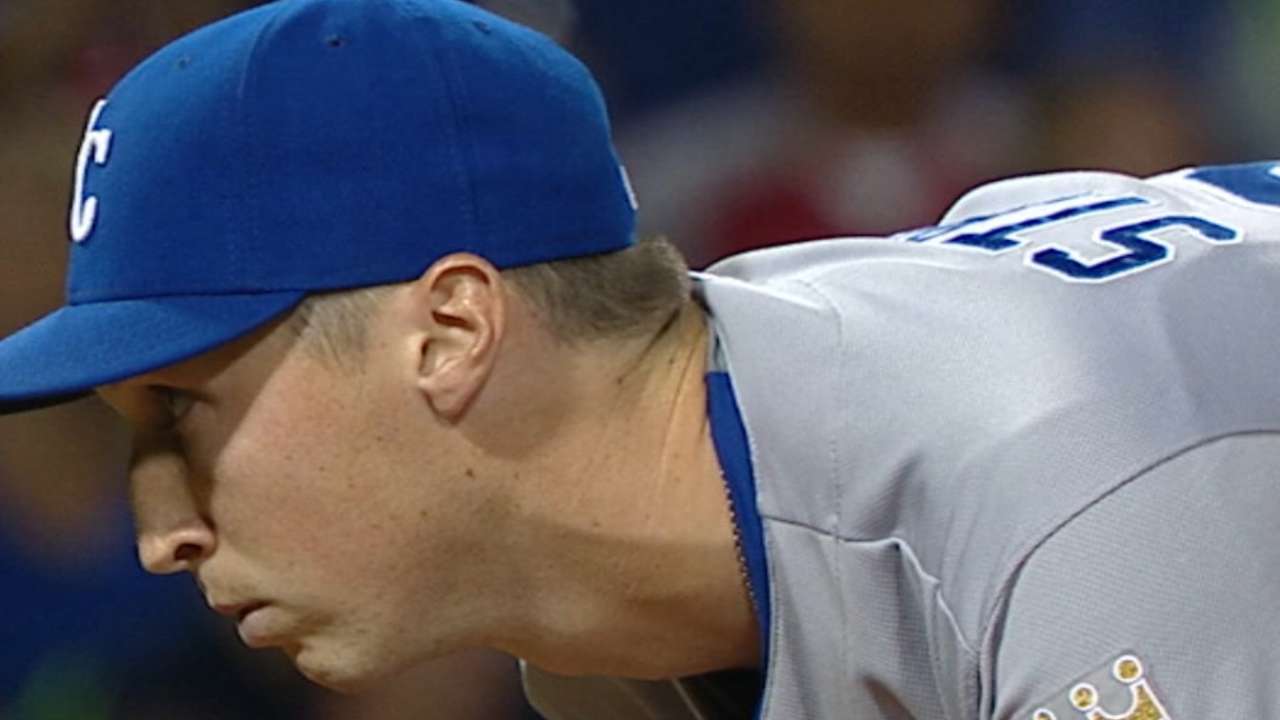 Rule 5 Draft
As of this writing, the Royals' 40-man roster is full, meaning they cannot participate in the Rule 5 Draft on Dec. 8. But they could move a player or two (Scott Alexander, Brooks Pounders) to create space.
Big contracts they might unload
The small-market Royals don't have any really big contracts, other than Alex Gordon ($16 million in 2017) and Kennedy ($13.5 million). They aren't going anywhere. Moving Davis now could save $10 million.
Payroll summary
About $31 million came off the books with the departures of Morales, Edinson Volquez, Luke Hochevar, Kris Medlen, etc. But pending arbitration cases and back-loaded contracts still will push the 2017 payroll above the record-setting '16 payroll of $142 million. That '16 payroll was leveraged against a deep playoff run, which didn't happen, meaning ownership took a financial hit that must be accounted for in '17.
Jeffrey Flanagan has covered the Royals since 1991, and for MLB.com since 2015. Follow him on Twitter @FlannyMLB. This story was not subject to the approval of Major League Baseball or its clubs.