O's to lay groundwork on deals at Meetings
With voids to fill, Duquette and Co. will be active in Rule 5 Draft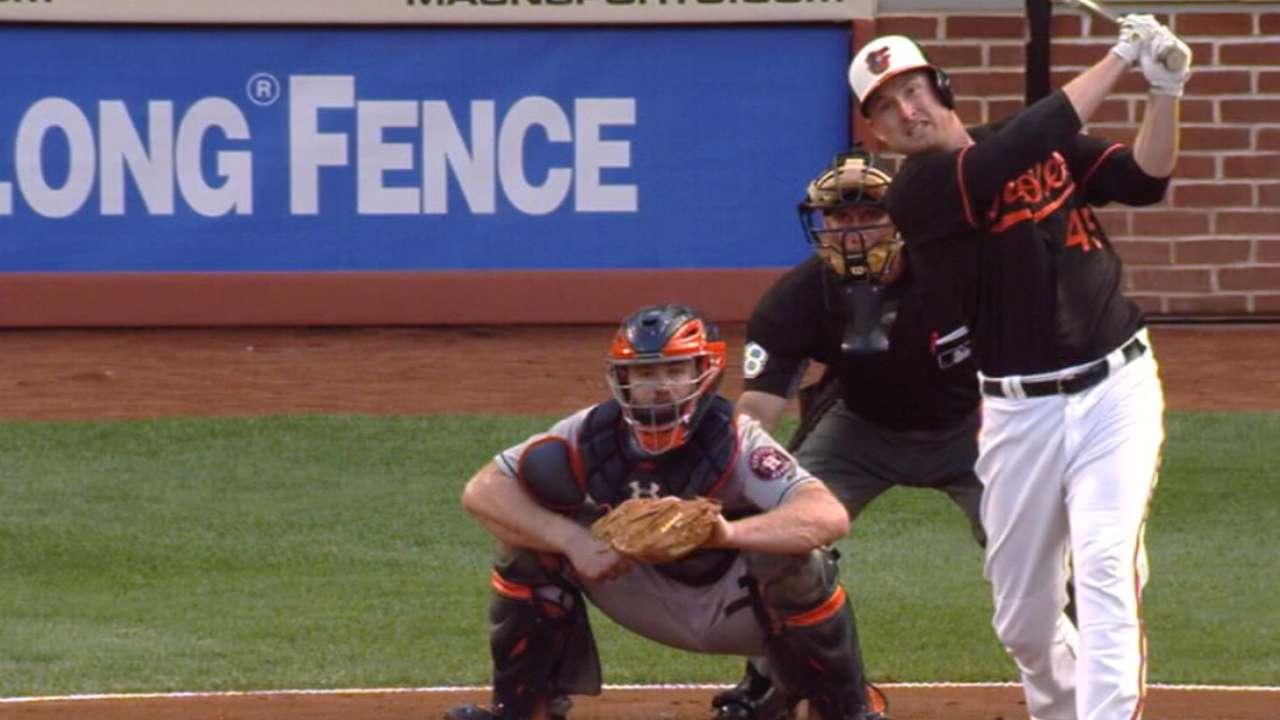 BALTIMORE -- If recent history is any indication, the Winter Meetings will come and go without the Orioles doing much of consequence. Executive vice president of baseball operations Dan Duquette has made his living waiting out the market, not setting it in early December, and the expectation is this year won't be much different.
Baltimore, coming off a record-spending offseason, has voids to fill and things to accomplish at the Meetings. But a lot of what the O's have done at these Meetings -- save for their routine Rule 5 Draft activity -- has been to lay the groundwork for later in the offseason.
MLB.com and MLB Network will have wall-to-wall coverage of the 2016 Winter Meetings from the Gaylord National Resort & Convention Center outside Washington, D.C., starting Monday Fans can watch live streaming of all news conferences and manager availability on MLB.com, including the Rule 5 Draft on Dec. 8 at 9 a.m. ET.
Here's a quick look at where the Orioles stand:
Club needs
Corner outfield
Both spots next to Adam Jones are up for grabs, and the O's would like to add a left-handed hitter for at least one of those spots. In a perfect world, they'd platoon Hyun Soo Kim, who had a solid first season, and add some defense and power to help out Jones.
Catcher
With Matt Wieters a free agent, the Orioles find themselves likely in need of a starting catcher for the first time in a long time. Caleb Joseph and Francisco Pena -- with No. 2 prospect Chance Sisco perhaps also in play -- are in-house candidates, but there's an expectation that the club will look to add another backstop before Spring Training.
Designated hitter
Mark Trumbo, who led the Majors in homers, testing the free-agent waters is a big blow to the Orioles' lineup. Gone, too, is DH Pedro Alvarez. While there's still a chance Baltimore brings back Trumbo (who would also slot into the outfield mix), this is another hole the O's need to address this offseason.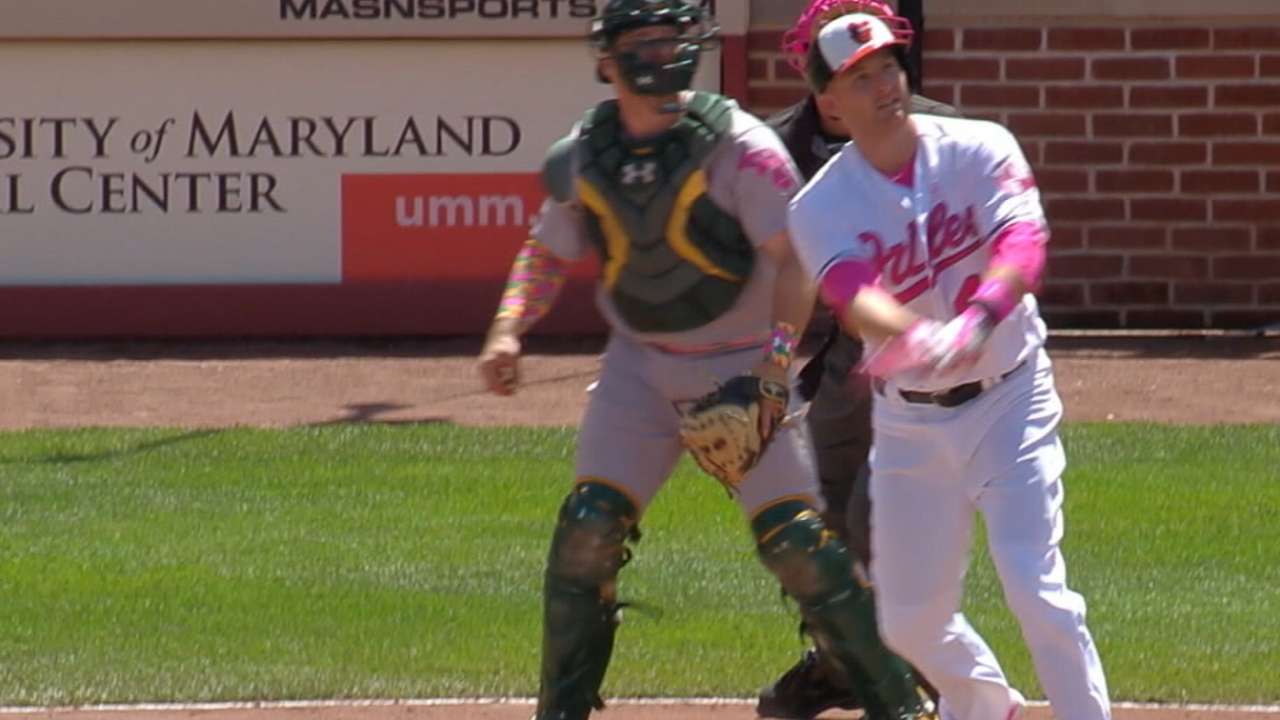 Who they can trade if necessary
Would they -- could they? -- part with All-Star closer Zach Britton? He may be one of the best trade chips, though Duquette has said the preference is to keep Britton and keep the 'pen strong. Brad Brach is another reliever coming off an All-Star year that Baltimore could dangle. There's always the possibility the Orioles at least discuss dealing a pitcher in a contract year, and they've got three -- Wade Miley, Yovani Gallardo and Ubaldo Jimenez. The risk, however, is that the rotation was an issue all last year and the O's don't have the depth to cover themselves if they do make a trade.
Rule 5 Draft
Yes, they will select a player. Potentially more than one. Baltimore has been incredibly active in the Rule 5 Draft under Duquette, and there's every expectation the club will be again. Outfielder Joey Rickard, last year's Rule 5 Draft selection, was an early feel-good story before hitting the disabled list.
Big contracts they might unload
Jimenez fits here, though as stated above, it may not be in the Orioles' best interest to deal a starter. Jimenez has been rumored to be available in years past, and there's no reason to think the O's wouldn't at least listen to offers now, though his deal is at its end. Given the club's pitching the past two years, and how well Jimenez performed down the stretch, it would be a risk.
Payroll summary
Unless Baltimore finds a way to shed salary, it has a lot of money tied up in a few players and some arbitration-eligible players -- like Britton -- who are due for big raises. The Orioles should eclipse last year's $115 million Opening Day payroll pretty easily, with $96 million already committed to just eight players.
Brittany Ghiroli has covered the Orioles for MLB.com since 2010. Read her blog, Britt's Bird Watch, follow her on Facebook and Twitter @britt_ghiroli, and listen to her podcast. This story was not subject to the approval of Major League Baseball or its clubs.