Nats face intriguing choice at Winter Meetings
NL East champs have resources to make splash but could opt for small improvements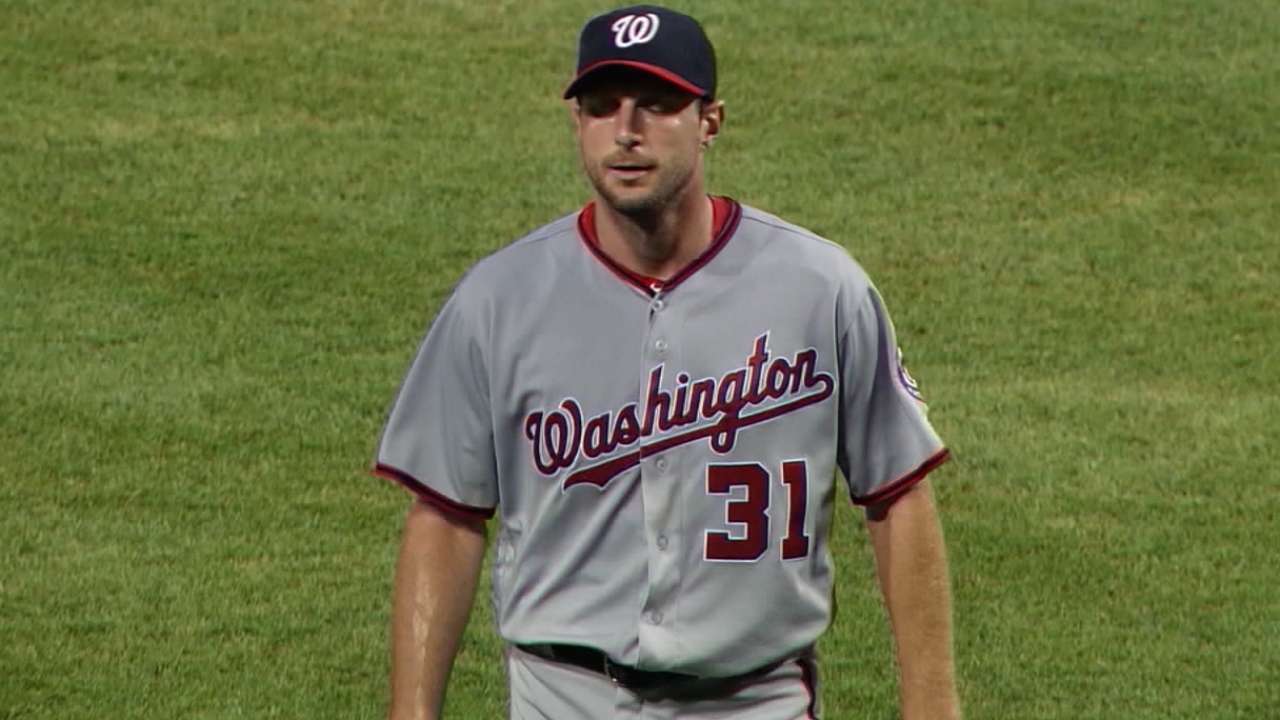 WASHINGTON -- The Nationals could be one of the most intriguing teams to watch during the Winter Meetings next week in suburban Washington because of the range of actions available to them.
They must decide on the best way to improve a team that won 95 games and the National League East before losing in five games in the NL Division Series. On one hand, Washington could act aggressively and make a major free-agent signing or pull off a blockbuster trade. Or the Nats could act more conservatively, making small improvements without shaking things up since so much of their core is returning.
The Nationals have remained quiet so far this offseason while the rest of the division has already made an impact move. The Braves and Marlins have signed a handful of veteran starting pitchers, the Phillies have traded for Howie Kendrick and the Mets have re-signed Yoenis Cespedes. So the Nats will want to keep pace.
MLB.com and MLB Network will have wall-to-wall coverage of the 2016 Winter Meetings from the Gaylord National Resort & Convention Center outside Washington, D.C. Fans can watch live streaming of all news conferences and manager availability on MLB.com, including the Rule 5 Draft on Dec. 8 at 9 a.m. ET.
Club needs
Bullpen: The Nationals will find a way to upgrade their bullpen, specifically if they can sign one of the elite closers: They have been connected to Aroldis Chapman and Kenley Jansen, but Mark Melancon is no longer an option after he reportedly agreed to a deal with the Giants. But if the market becomes too expensive for any of those players, perhaps Washington could look to acquire a reliever in a trade or add another quality free-agent reliever without closer experience.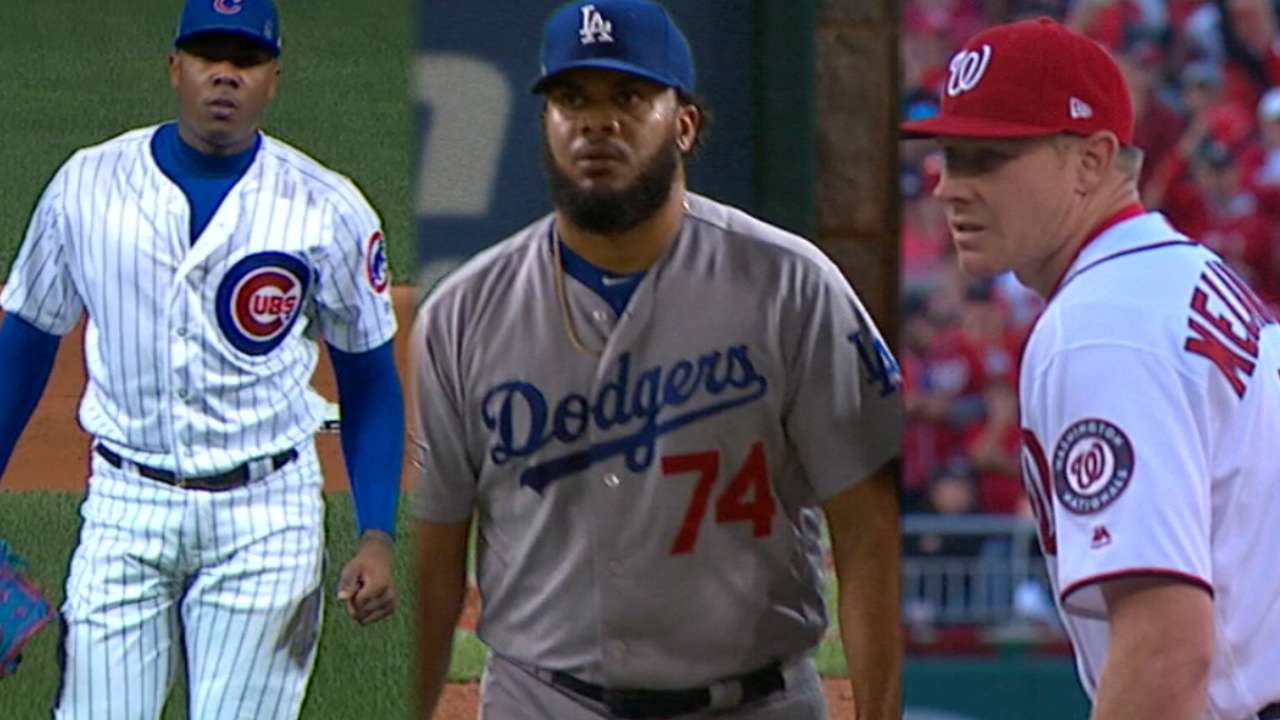 Right-handed bat: Even with the acquisition of slugging catcher Derek Norris on Friday, the Nationals could use another right-handed bat in the middle of their lineup to help complement lefties Bryce Harper and Daniel Murphy. They have the flexibility for that hitter to play the outfield or possibly the infield.
Who they can trade if necessary
Danny Espinosa: If the team decides to move Trea Turner from center field back to his natural position at shortstop, it would bump Espinosa and make him either a utility player or open up the possibility to trade him. General manager Mike Rizzo said he was open to trading Espinosa at the General Managers Meetings in Phoenix last month, though doing so would likely hinge on the Nationals acquiring an outfielder.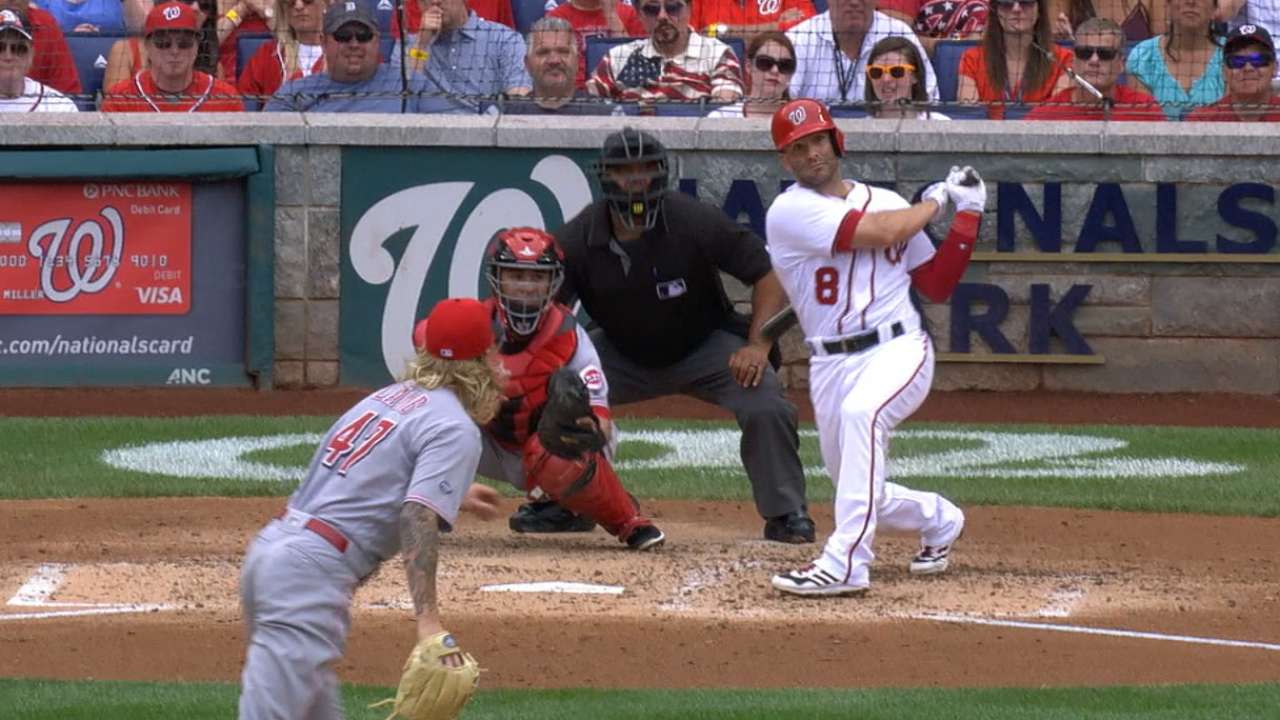 Gio Gonzalez: A durable left-hander with a relatively cheap contract, Gonzalez is an attractive trade piece Washington could use to improve other areas of the team. The Nationals appear to be set in their rotation, but they have been linked to numerous starting pitchers, which could leave Gonzalez as the odd-man out if they make a move.
Top prospects
The Nationals' top 10 prospects, as ranked by MLBPipeline.com, are Lucas Giolito, Victor Robles, Reynaldo Lopez, Erick Fedde, Carter Kieboom, Dane Dunning, Sheldon Neuse, Andrew Stevenson, Austin Voth and Drew Ward. Giolito and Lopez already made an impact last season and should factor into the team in 2017, while Voth seems on track to make his Major League debut sometime next season as well. Washington did not want to trade any of its top few prospects near the non-waiver Trade Deadline in '16, and it seems unlikely to do so this offseason.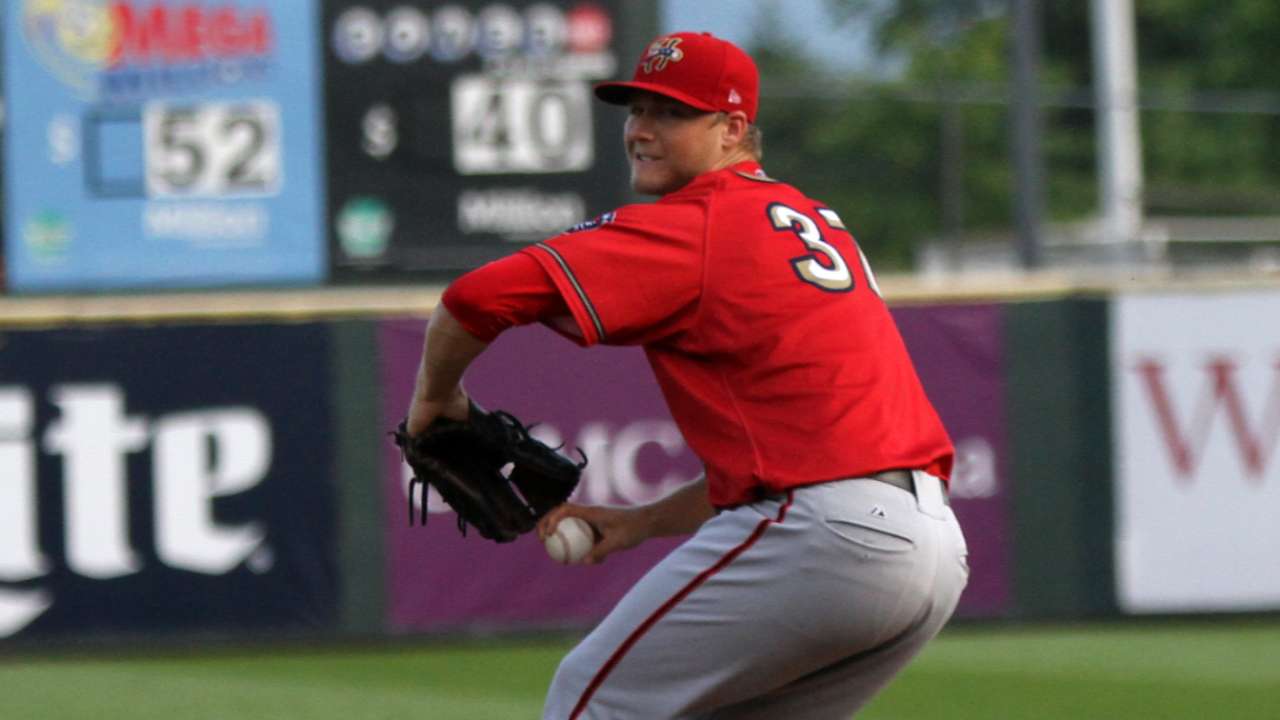 Rule 5 Draft
The Nationals' 40-man roster stands at 38 players, meaning they have the ability to make a Rule 5 Draft selection. Although the club has the flexibility, Washington has not selected a Rule 5 Draft pick since 2013. The Nats also likely want to keep room on their roster for any new players acquired in a trade or free agency.
Big contracts they might unload
Washington is not looking to dump any of its largest contracts, especially with Jayson Werth entering the final season of his seven-year deal. Ryan Zimmerman is coming off a down year and is expensive, but in part because he is one of the leaders of their clubhouse, the Nationals seem committed to bringing him back at first base. The biggest contract that could potentially be moved would be Gonzalez's $12 million deal.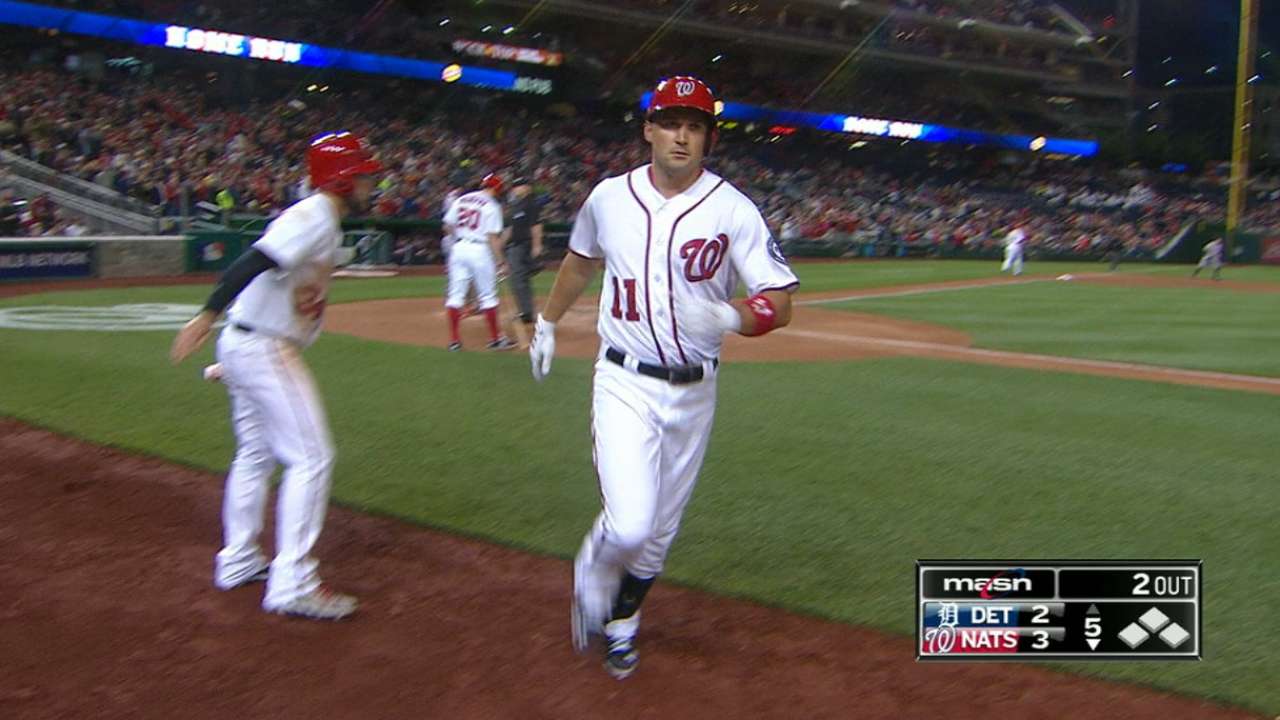 Payroll summary
Rizzo has said that the team cannot "spend wildly," but the Nats have found creative ways to structure contracts in the past in order to sign expensive free agents. With projected arbitration salaries, the current payroll stands at around $140 million. They reached their highest payroll in 2015 at $160 million, and they almost certainly will remain somewhere at or under that number.
Jamal Collier covers the Nationals for MLB.com. Follow him on Twitter at @jamalcollier. This story was not subject to the approval of Major League Baseball or its clubs.