MLB.com Columnist
Fred Zinkie
9 players primed to shine with larger roles
Hot Stove moves could greatly enhance fantasy value of Peraza, Reyes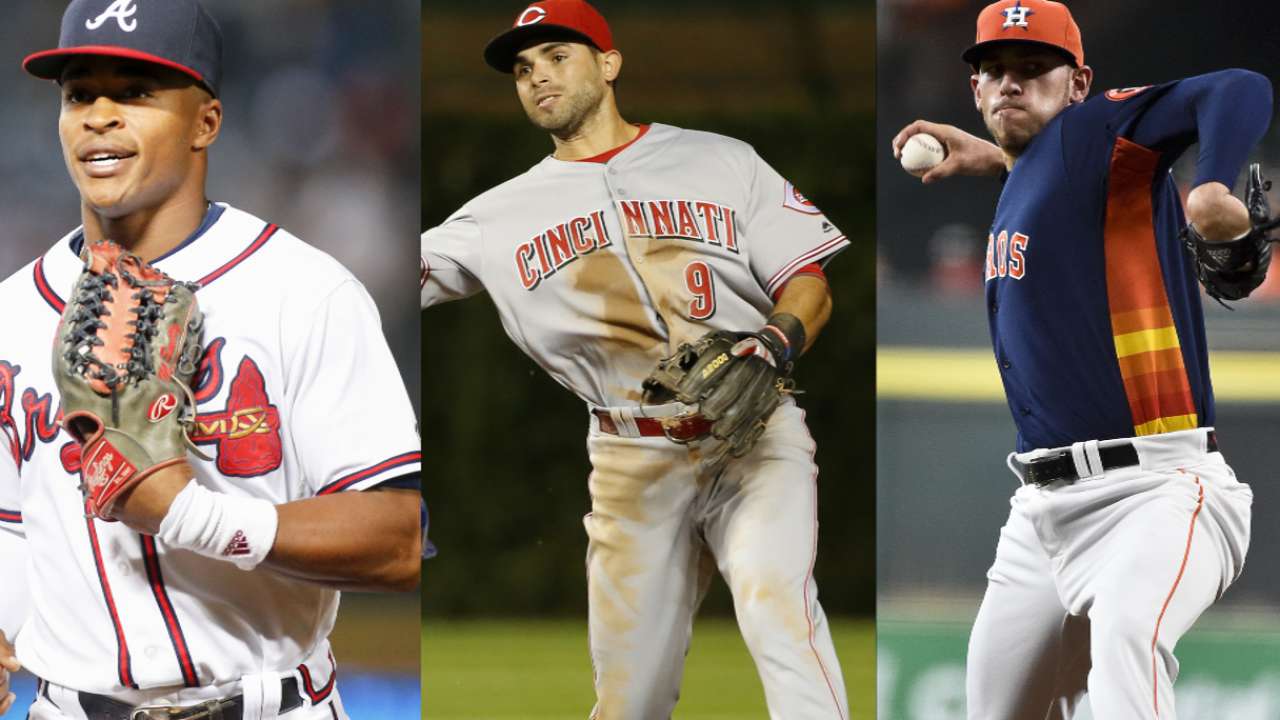 After a fairly quiet November, transactions could come at a fast and furious pace in December. With many executives likely on the verge of reshaping their rosters through a series of trades and free-agent signings, the following nine players could have enhanced 2017 fantasy value if their teams make the necessary moves to shift them into more prominent roles.
Jedd Gyorko, 2B/3B/SS, Cardinals: Gyorko was the only player in baseball this past season to hit 30 homers without registering more than 400 at-bats. But while his power should make him a coveted fantasy asset in most formats, his lack of a stable role -- he made more than 10 appearances at all four infield positions last season -- could cause the slugger to open the year on waivers in shallow leagues. Gyorko will see his value skyrocket if the Cards shift him into the starting lineup by parting ways with second baseman Kolten Wong or third baseman Jhonny Peralta.
Jurickson Profar, 1B/2B/3B/SS/OF, Rangers: Profar returned from a two-year absence in 2016, showing his versatility by making more than 10 appearances at five defensive positions. But after posting a promising .323/.363/.465 slash line over his first 37 games (30 starts), the switch-hitter slipped to .166/.288/.228 while starting just 37 of his final 53 contests. Profar could dent mixed-league rosters if a more consistent role enables him to find the form that once made him the consensus top prospect in baseball.
Jose Peraza, 2B/SS/OF, Reds: One of the fastest youngsters in baseball, Peraza needed just 256 plate appearances to finish among the 27 players who swiped more than 20 bases last season. Looking ahead, the versatile fielder has the wheels to produce 40 steals in 2017 if the Reds open up a starting spot at one of the middle-infield positions or in the outfield.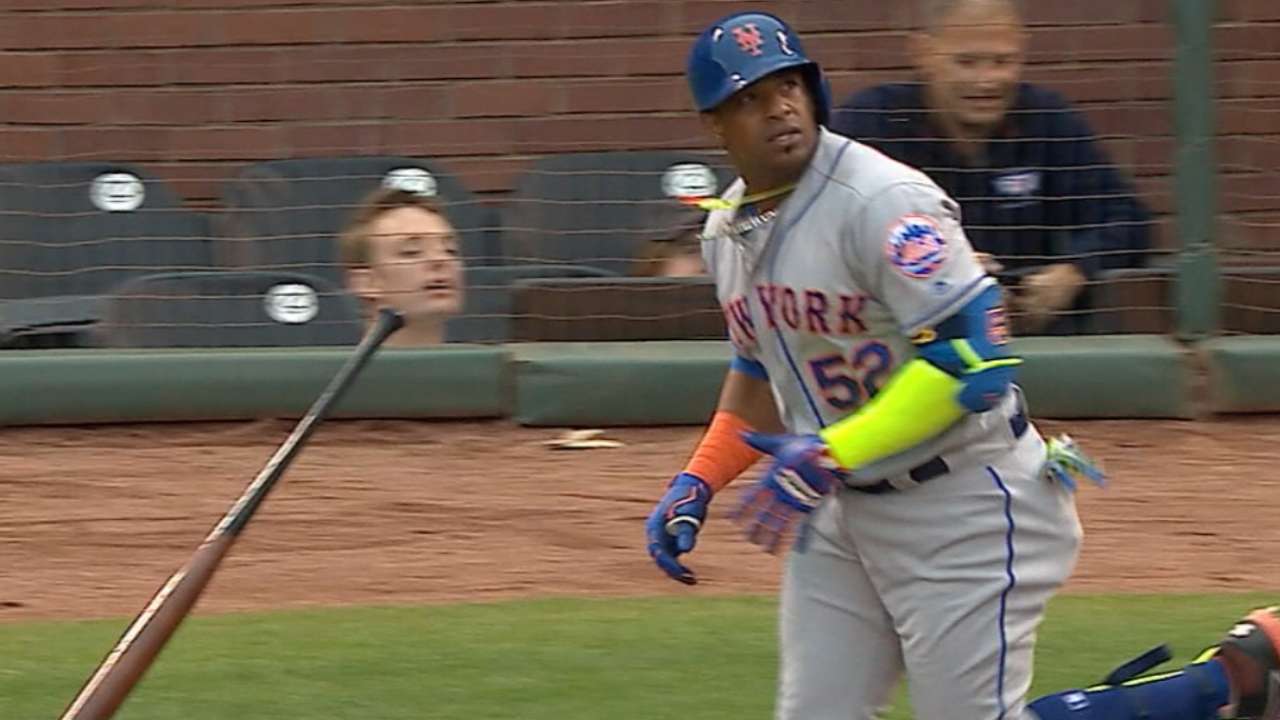 Mallex Smith, outfielder, Braves: While he struggled vs. lefties (.299 OPS), Smith showed the skills to be a difference-maker when facing righties (.805 OPS) during a 2016 rookie year that was interrupted by a fractured thumb. The speedster does not have a clear path to regular playing time in Atlanta's outfield next season, but he could be a notable basestealer if the club opts to trade away Ender Inciarte or Nick Markakis.
Jorge Soler, outfielder, Cubs: While Soler did not post head-turning stats in 2016, he made encouraging strides that were masked by poor batted-ball fortune (.270 BABIP) and a lengthy disabled list stint. Showing an improved grasp of the strike zone, the outfielder notched a career-best 0.5 BB/K ratio (0.3 over '14-15) and 12 homers across 264 plate appearances. Looking ahead, the powerful 24-year-old could have a breakout '17 campaign if afforded an everyday lineup spot at one of the corner-outfield positions.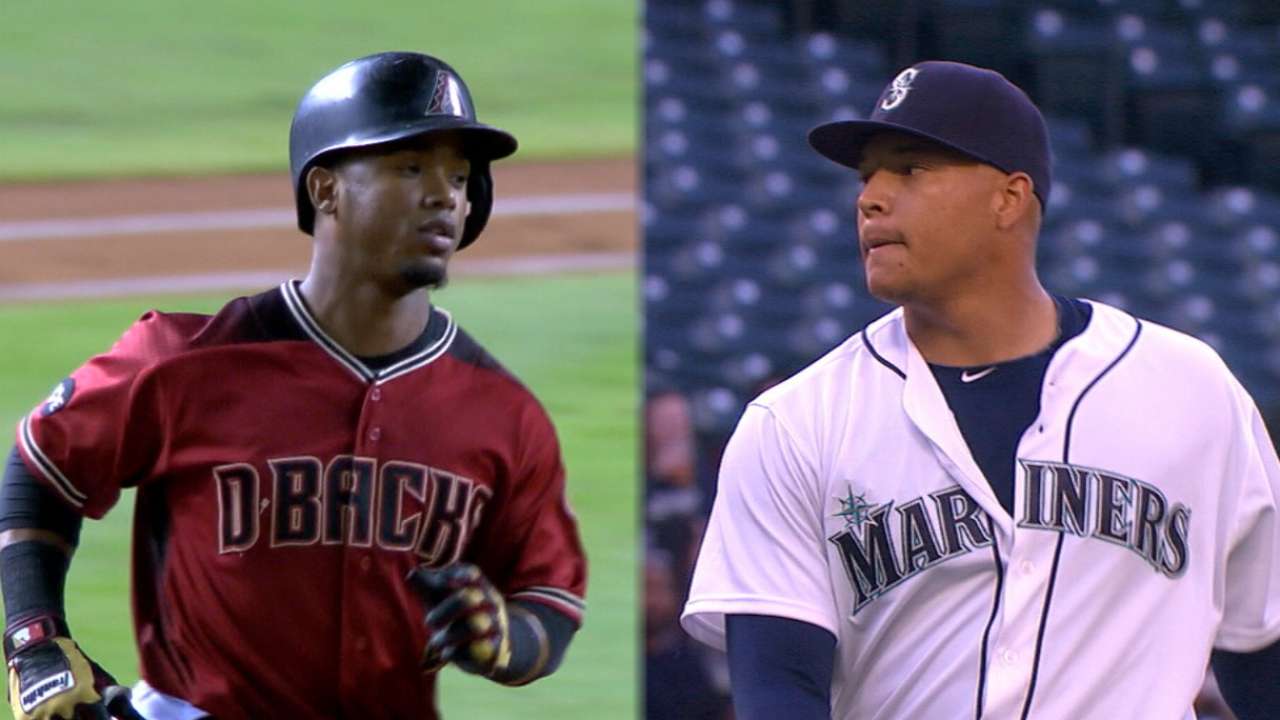 Ben Revere, outfielder, Nationals: Revere struggled mightily in 2016, posting his lowest full-season on-base percentage (.260) and eventually ceding his starting role to budding superstar Trea Turner. One of the few Major Leaguers with the wheels to post a 40-steal campaign, Revere could jump back onto the mixed-league radar if the Nats deal him to a different organization -- thereby freeing him up to grab a starting spot with a new club.
Domingo Santana, outfielder, Brewers: Santana showed solid power (11 homers) and patience (11.4 percent walk rate) in 2016, but he was held back by injuries and a propensity to whiff. Having recorded a lifetime 29.4 percent strikeout rate across eight seasons in the Minors, the outfielder will likely continue to battle contact woes as a big leaguer. But with a regular role in a crowded Brewers outfield, the 24-year-old could rip 30 roundtrippers and earn a spot on mixed-league rosters.
Joe Musgrove, starter, Astros: On the heels of a stellar Minor League career -- during which he recorded a 2.83 ERA with a 7.8 K/BB ratio -- Musgrove performed fairly well in his first taste of big league action last season. The right-hander allowed two or fewer runs in six of his 10 starts and finished with a 3.4 K/BB ratio over 62 innings. If the Astros clear rotation room, the 23-year-old could be a mixed-league asset by showing better start-to-start consistency.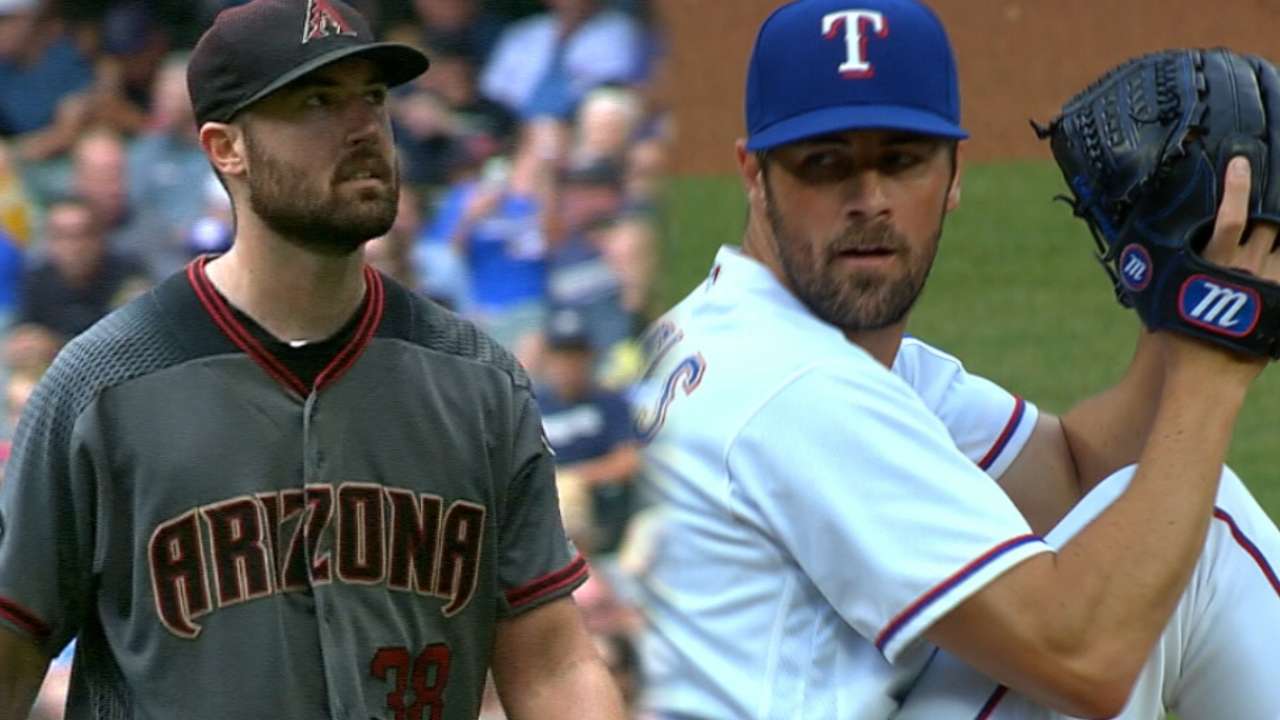 Alex Reyes, SP/RP, Cardinals: Though Reyes put his swing-and-miss arsenal on full display when he posted a 1.57 ERA with a 10.2 K/9 rate across 12 appearances (five starts) last season, he is not guaranteed to hold a starting spot for the entirety of 2017. But if the Cards trade from their rotation depth to address other positions, the 22-year-old could overcome his inconsistent control (4.5 BB/9 rate) to impact 10-team leagues next year.
Fred Zinkie is the lead fantasy baseball writer for MLB.com. Follow him on Twitter at @FredZinkieMLB. This story was not subject to the approval of Major League Baseball or its clubs.